Simmers, do your Sims love their pets? Do said pets add sunshine and rainbows and scratched furniture to your Sims' lives? Do you want to add to their lives, too? Are you tired of reading all these questions? Of course you are! Let's cut to the chase: The Sims(TM) 4 My First Pet Stuff* pack is coming soon, and it's all about – you guessed it – pet stuff.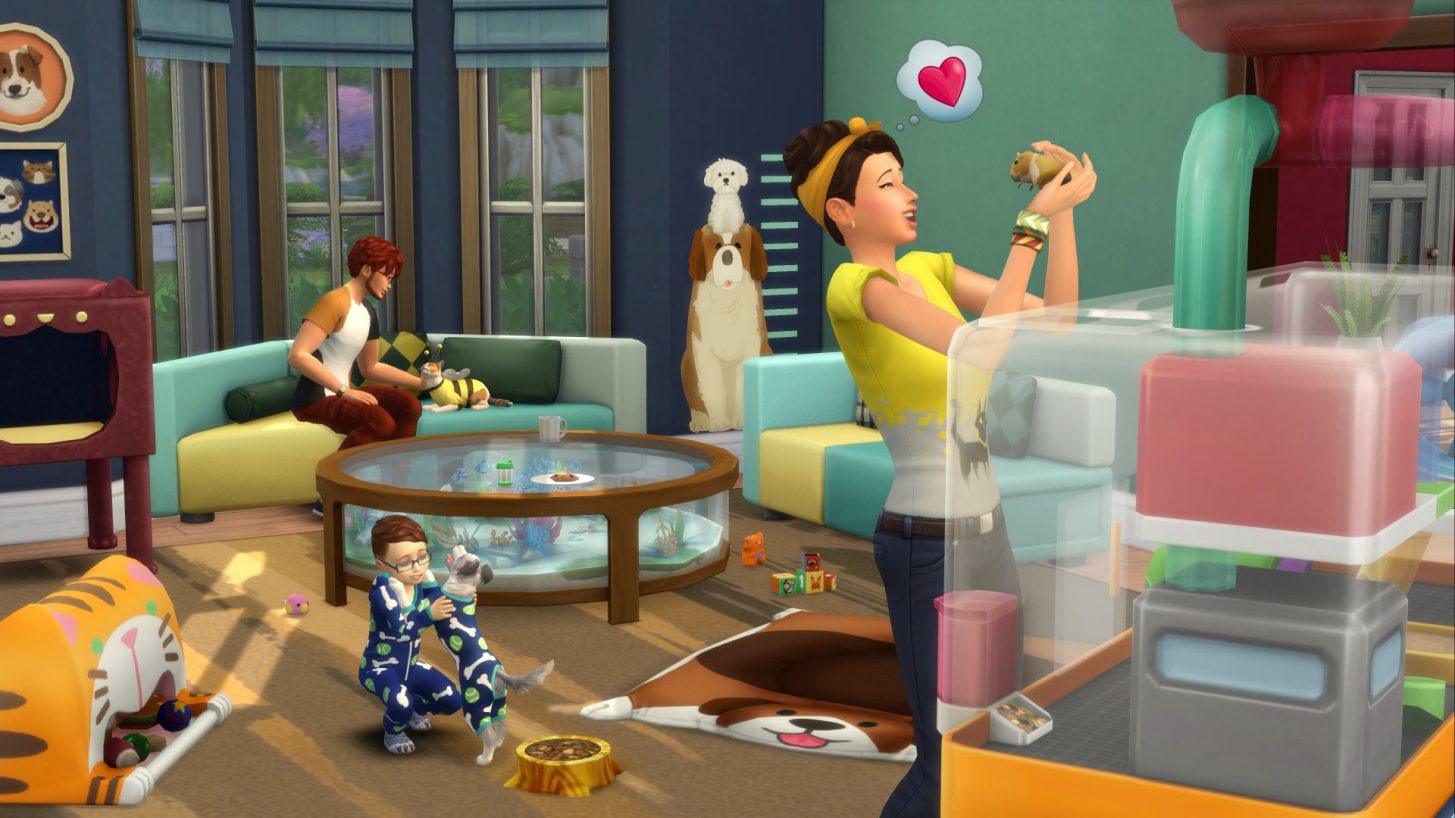 Your Sims will now be able to dress their cats and dogs in fresh outfits. Yes, it's happening, people. Pet costumes are in the building. Your furry besties can now strut in style! Now that's what we call a catwalk.
But wait, there's so much more! Keep reading
here
the full blog
and watch the
trailer
below. Available
March 13th
!
Share your thoughts and first impressions