Al Medina, Morocco
For centuries, merchants, adventurers, kings, and even plunderers have trekked and lived in the dusty antique region of Al Medina. Today, the three cities of this desert pulsate with life; locals bustle through vibrant marketplaces, tourists luxuriate in Moroccan style, and the bravest of Sims venture through dangerous ancient structures hidden deep beneath endless dunes of sand.
Exchange Download Link:
Expansion Packs Required:
World Adventures, Ambitions, Late Night, Pets, Generations, Showtime, Supernatural, University Life.
No Stuff Packs Required!Expansion Lot for Island Paradise: The Royal Palm Resort
Download Link:
To place the resort lot, first download it from the exchange, then go in-game to Edit Town Mode. After that, delete the larger beach in the Foreign Quarter. Next, go to your community lot library and place the resort where the beach was, with the white pillars facing the sea and with the pool facing next to the wall.
Compatible with Seasons. Recommended settings are:
Summer: 14 days
Fall: 7 days
Spring: 7 days
Winter: off
For a more realistic experience, turn off snow, hail, and fog.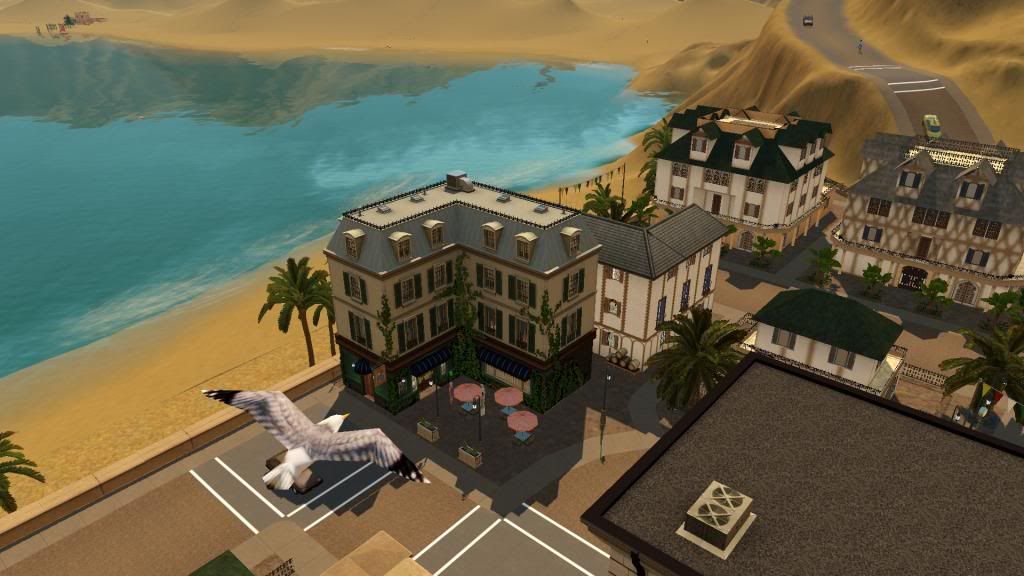 CC free. Created by Zach_Bundy, Reachsims, xSorcier, Aminovas, Rukaya, Kerim99, Niac1234, and rchristison.