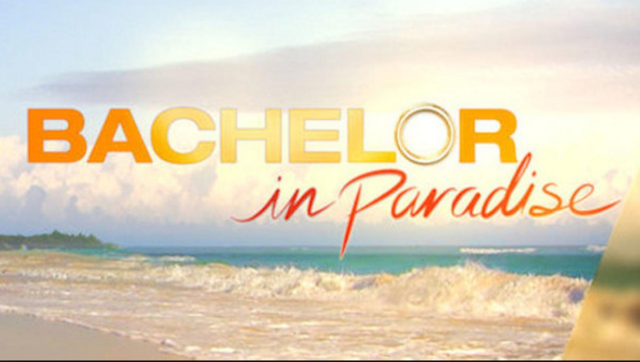 One Bachelor.
Seven single women.
All living in the same house and vying for the Bachelor's attention.
A Bachelor's quest to find his one true love from among the seven.
Such drama.
Such excitement.
Such romance.
Could it get any better than this?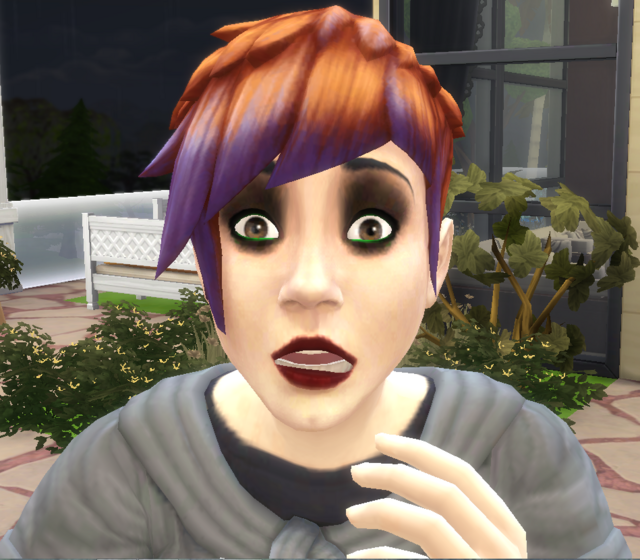 You betcha. Because, now, YOU, too, can submit an application for your sim to compete for the hand of this great guy. Unbelievable, you say? What's in it for your sim, you ask? Well, wait, there's more.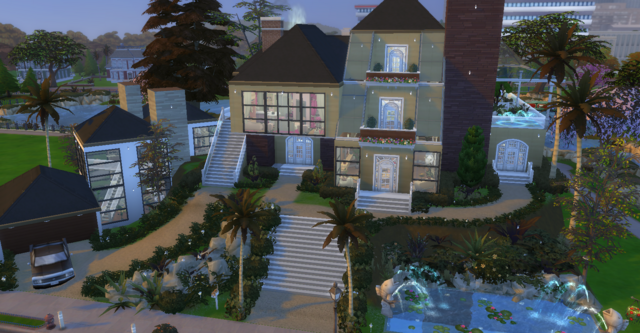 If your sim is chosen, they get to live in the lap of luxury. Yes, they get to live in a mansion for a day, two days, or until they get booted out....or um...married. Of course, the house is gorgeous, and there's even a maid and butler, so they don't have to do any cooking or cleaning. How often would your sim be able to live in a house like this? Okay, well they could if you used "motherlode", but we're not cheating here, right? This is just a sample house, but, heck, it would be just as gorgeous. [Featured House: The Billionaire's House by findjoo]
Oh, wait....this news is just in. Oh my word! Hold on to your shorts! Did we hear this right? Yes! Yes! We did! Your sim will be living in PARADISE! They will be Island Living in Sulani. It's so fantastic we can hardly believe it ourselves.
Warm tropical breezes, pristine white sand beaches, and carefree swimming in the ocean. A perfect setting for romance.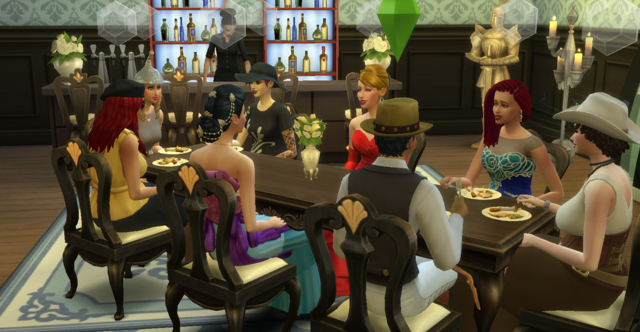 But wait! There's more! Did we mention the parties? Oh, yes, LOTS of parties. And free food, too!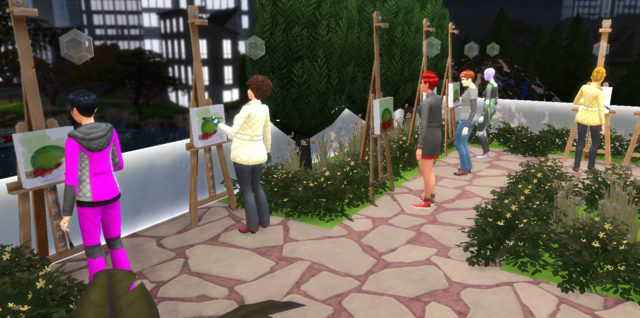 And of course, there will be competitions to see who goes on the first date or a group date...or who ... um ... gets eliminated... (Oh boo hoo on that last one)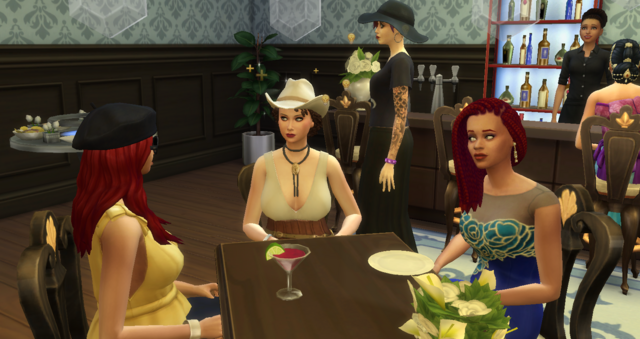 Make friends and form alliances...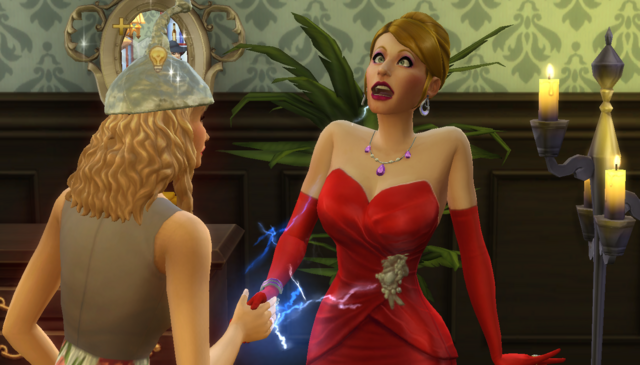 Eliminate the competition, or become frenemies...
But it's all about the Bachelor, right?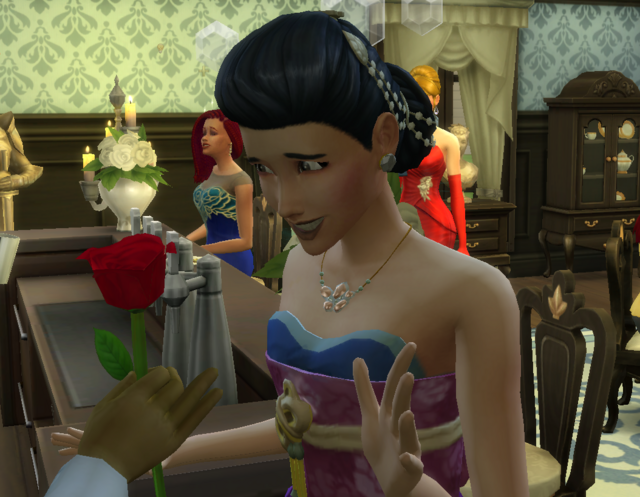 Will your sim be the lucky one? Will the Bachelor want YOUR sim to stay and give them a rose? Yes! Yes! Yes! Anything can happen.
You say we forgot something? Oh, right...who is our mystery Bachelor?
Well, we're glad you asked. A sim universe competition was held to find a Bachelor who would give his all to marry the sim gal of his dreams, and we...ahem...the producers of the show...have chosen one truly remarkable male sim to be the heartthrob of these young women.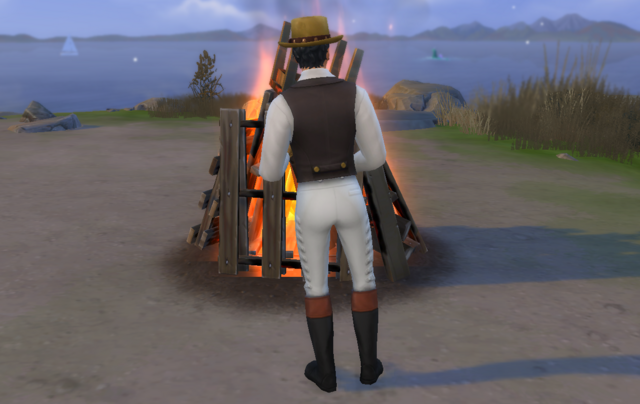 Meet the Bachelor,
Rick Goengeter
. Ahh....yes...he could be anysim. The only thing we know for sure is that he is romantic.
Yes, we know...these thoughts may be running through your head... Who is this guy? Who took this picture? Turn around dude. We can't see your face. And is this some type of costume you're wearing? Why are you dancing in front of a fire on a hilltop? Is this your idea of fun on a Saturday night? Well, all will soon be revealed.
Now back to you. Could your sim be his one true love? All you have to do is have your sim come forward, so she, too, can have a chance at love and romance, and a BIG, I mean really BIG wedding. So, share in the excitement. Take a chance and find "Somebody to Love".
~ ~ ~ ~ ~ ~ ~ ~ ~ ~ ~ ~
Casting Call:
Looking for seven female sims (aliens & mermaids are welcome) to take part in The Bachelor Challenge. [Mermaids are available to create in the new Island Living pack coming June 21st.]
What is the challenge?
The Bachelor Challenge is based on the reality tv show, The Bachelor. Adopted for The Sims 4 by XUrbanSimsX, the challenge is about a Bachelor who is trying to find his one true love from a selection of seven sims. Through solo dates, group dates, and elimination rounds, the Bachelor then chooses his one and only and finally finds somebody to love. The catch, only the Bachelor can be controlled. Your sims will be left to run amok. Hopefully, some of them will actually want to talk to the Bachelor.
Read more about it .
How to submit a sim:
- Create a new unskilled sim in CAS
- Can be young adult or adult
- Female, alien or
mermaid
sim (sorry, no vampires, as I don't own the vampire pack)
- Traits and Aspirations can be anything you like.
- Dress them in whatever you like, in however many outfits you like.
- One outfit should be a costume, as there will be a costume party.
- No cc, please
- MUST BE uploaded to the gallery - please provide ORIGIN ID so I can find your entry.
I don't have the Vampire or Strangerville packs, so if you choose an outfit and I don't have the pack, the game normally assigns something, but sometimes not. In any case, we'll make sure your sim has all their bits and pieces on before they meet the Bachelor.
Create a post in this thread with the following:
Name of sim:
Background story:
Your Origin ID:
UP-DATE - July 10/19: Good morning simmers. For those who have submitted a sim for the Casting Call, if you have not already done so, please add the following for background info. I really use the background info you provide for my story. Please send me a private message on these answers, if not already in their bio.
- Where in the sim world are you from? Could be any world in Sims 4, Sims 3, made-up world, etc. to fit with your character
- Does your sim have a family? Brothers, sisters, raised by wolves...that sort of thing.
- Does your sim have any likes/dislikes?
- What is one question you would like to ask our bachelor?
Be creative! For now, limit of 1 sim creation each.
If more than 7 sims are submitted, a random drawing will be done and 7 will be chosen by a vote.
Deadline is July 14th, so lots of time for creative fun!
- CASTING CALL IS NOW CLOSED - THANKS
Submit your sim on thesims.com forums 
HERE
.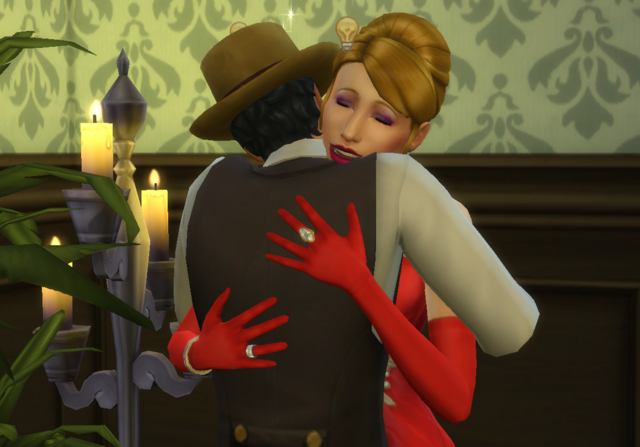 "Somebody To Love" by Queen (1976)
#islandliving #sulani #storiesbysoulgal