Zerbu's Mod Constructor V4 is a powerful tool for Sims 4 that can be used to create custom traits for Sims in CAS, lot traits, aspirations and more. In this video tutorial, I'll be walking you through very basic trait creation for Sims (or cats, or dogs - you have the power!) with step-by-step instructions: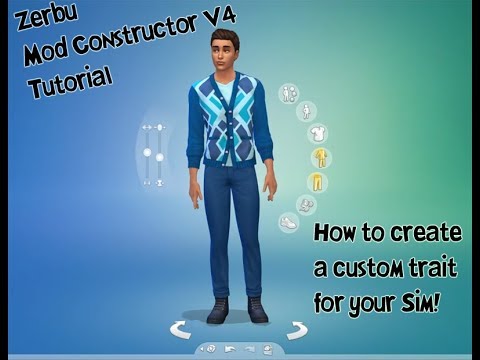 All credit goes to Zerbu for creating the tool. It can be downloaded here:
Advanced MC4 questions should be routed through Zerbu's Discord in the mod-support channel.