My latest video is about building a dive lot. I used Sunlit Tides as the world in which to build my dive lot. I have also used this method to build working dive lots in Barnacle Bay and Cake Island (a CC world made by
@Rflong7
and in which I placed a family of mermaids who developed a need for a dive lot and this led to me deciding to make a video of how I do it).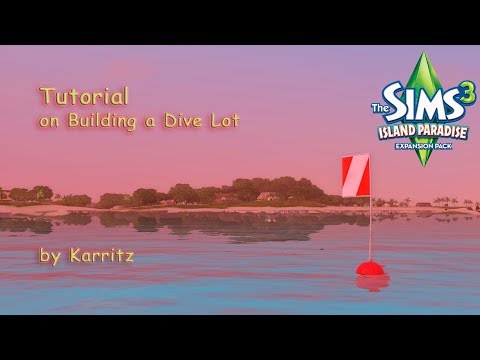 How to build a dive lot in the Sims 3.
How to decorate the dive lot will be the subject of the next video I make.
I'm a bit nervous about this one - so please let me know if you can follow it and make a successful dive lot.
Happy Simming and Happy Dive Lot Building