Hello everyone!
This will be a showcase for my Sims 4 lots. I love building all sorts of lots, particularly commercial, because I enjoy bringing my Sims to different places for different things to do. I also build with a neighbourhood theme in mind, so my lots usually do suit one another. I'm always happy to receive any sorts of feedback!
I'm also considering requests or suggestions! Please leave them in this thread.
EA ID: belledaisies
You can also find my more frequent updates at (lots, as well as legacy update posts)
....................
Check out my Lot tours and speed builds :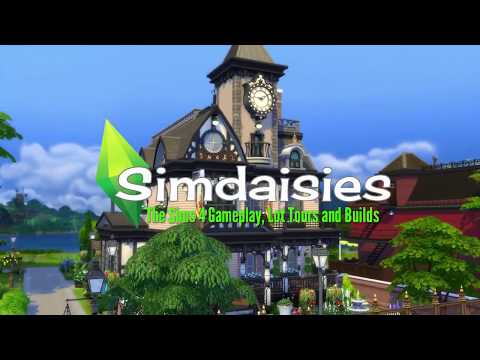 Latest: 2018 06 11 Myshuno City Gardens
Showcase Links:
2018 02 17 -
The Oasis Springs Commercial District Redevelopment
3 Lots Featured
2017 09 18
The BOXI Furniture Co.
2017 06 05 :
The Newcrest Youth Library
2017 05 13 :
Cardock's Café
2017 05 10 :
The Madame Peaches Resto
2017 05 01 :
La Belle Orange Tavern

2017 04 09 :
The Princess Cordelia Museum

I really enjoy building, and I welcome suggestions or requests for lots. I enjoy the challenge of building commercial lots that fit a real world theme, so please keep that in consideration when making a request.. I can't promise I will be able to fullfill all requests, but if you'd like a lot built,
leave a message in my profile
.