A few weeks ago I got a new (to me) pc, and bit the bullet. I installed TS4

In some ways, it's not as bad as I was expecting, but in others, it's exactly what I expected.

The CAS thing is both good and bad. I like the grab push/pull thing for altering bodies and features, it's not bad. And I like how the clothes are sorted, but I really don't like the limited palette. I want to be able to choose what patterns and what colours. This limited thing is too much like TS2.

The build mode is ok, again, push/pull is handy. But again, it's too limited, I want to be able to change the wallpaper patterns, and use a colour-wheel for picking exactly what I want.

The worlds are more like the neighbourhoods that we had in TS2, but they'd be better if the little neighbouring bits were more like TS3, more open world, so that you can visit the house next door without a loading screen.

And when are supernaturals going to be added? Surely there's been enough packs out for vampires to have been added by now!

Over all, TS4 feels like a step foward from TS2, it's not an evolution from TS3. 3 and 4 are branches.

I feel let down by TS4, it should have been better than TS3. I guess I can hope that it's just an experiment, that there will be a TS5, that will blend elements of 3 and 4.

I know there are people who love 4, and I can sort of understand, especially if they are newer to the sims, but I'm a long time simmer, I've had the opportunity to play all the previous incarnations, with the percarious addition of all expansions for each of them (I had the worst chop with 1, it wasn't lag, it was my graphics card trying to handle the game, and nearly failing completely).

I don't have the urge to play it non-stop like I did with each of the others. And while I will probably continue to play it occasionally, I'm highly likely to install 3, and risk returning to addictive play.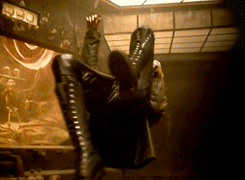 I'm getting closer... all the time