October 16 - Everyone ready for the Friday Highlight? It's ready for you
here
.
Candy Queen Modeling [WINNER ANNOUNCED!]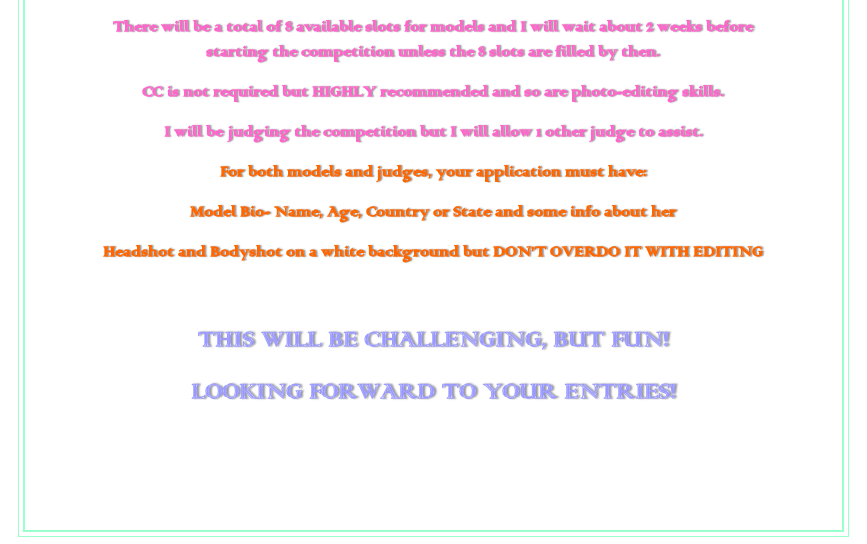 Current Models:
@LeslieM25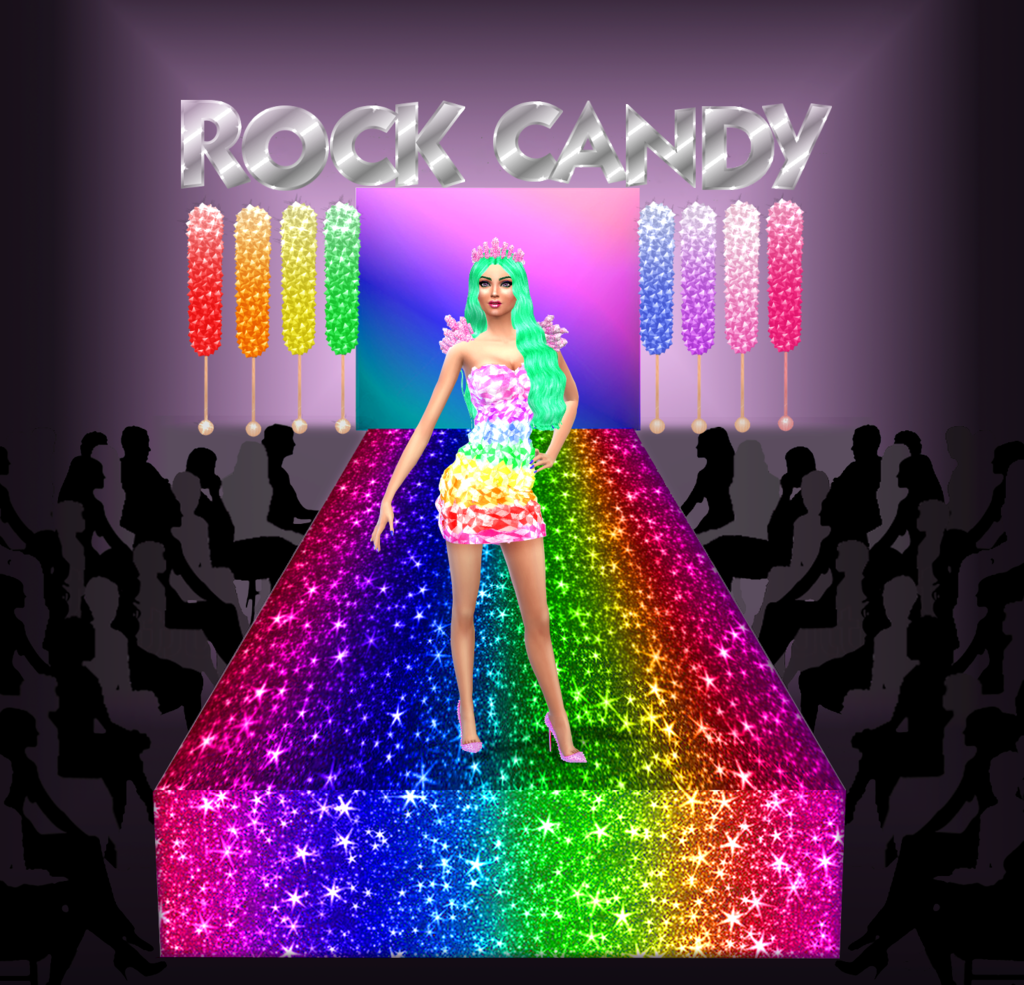 Model: 5/5
Quality of photo: 5/5
Creativity: 5/5
Overall: 15/15
OMG LESLIE! This picture was EVERYTHING! I absolutely loved it. It was a great idea to use rock candy and the way you executed it was simply marvelous. There are no negatives!

@MizoreYukii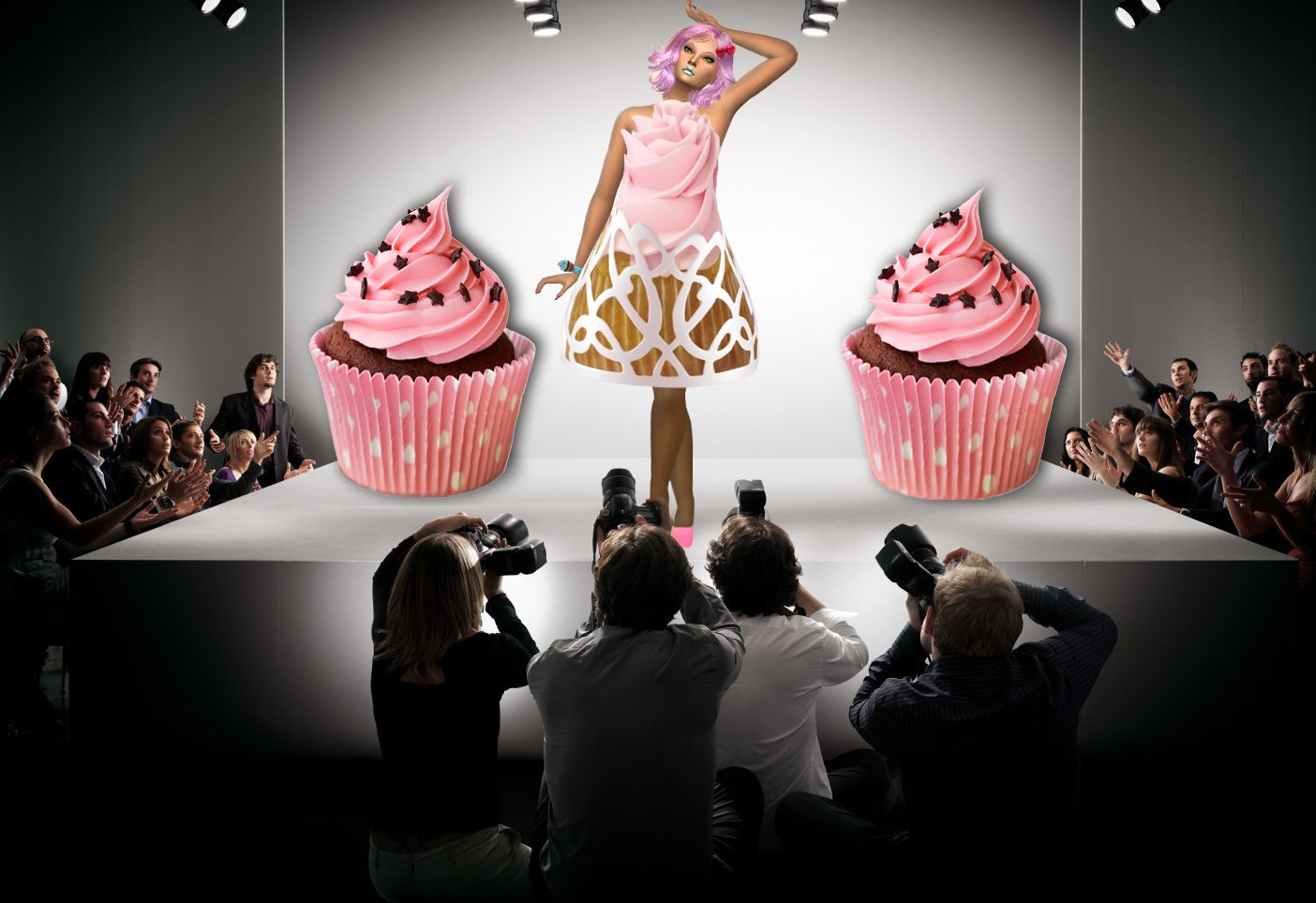 Model: 4.5/5
Quality of photo: 5/5
Creativity: 5/5
Overall: 14.5/15
Hi mizore! This photo was so cute! I know you were rushed on time but I still think you did a great job! I liked that you added real paparazzi and used an actual cupcake that you wrapped around her. Very creative!!! I also like that she has a cupcake watch on! My only negative is that, just like Kats, it couldve had more color. The lighting couldve been colorful or maybe even the runway. But great job as always!:) [!
@Sims4Kat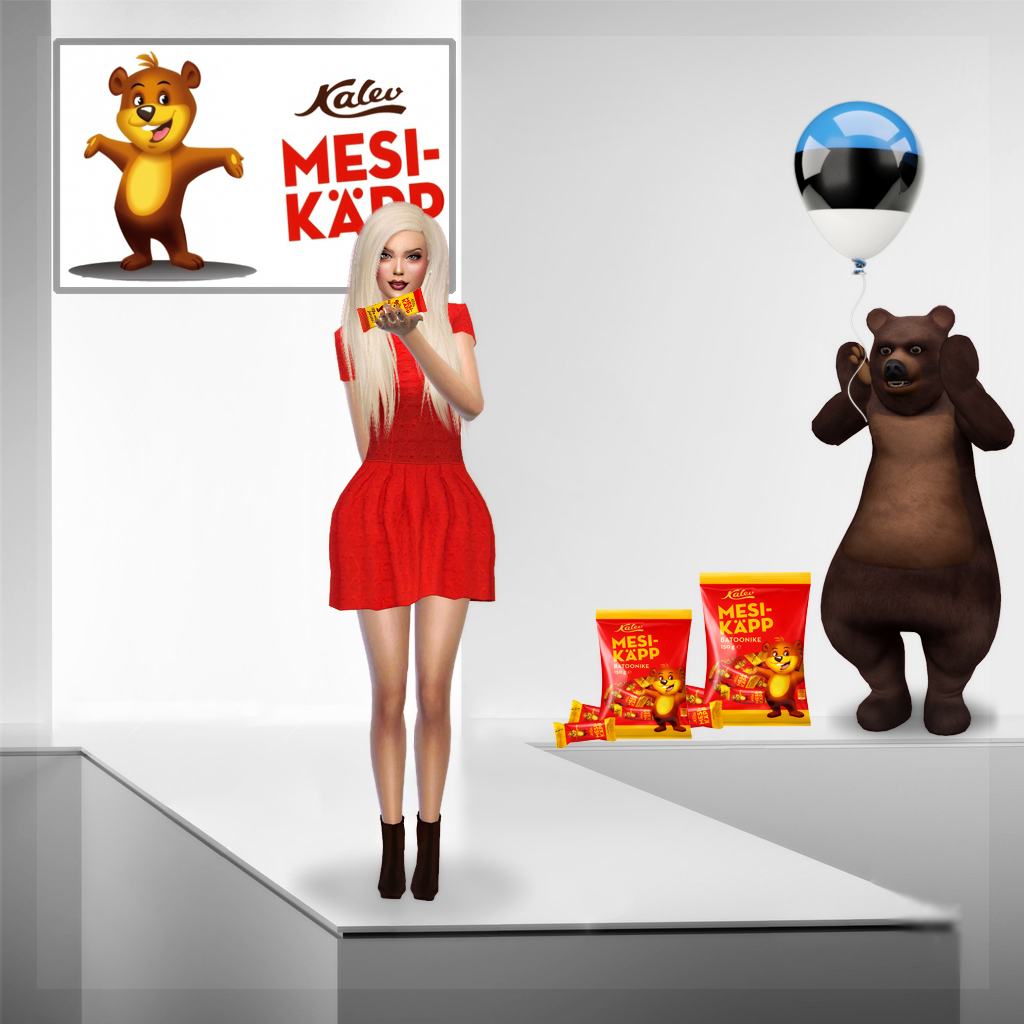 Model: 5/5
Quality of photo: 5/5
Creativity: 3/5
Overall: 13/15
Hi, doll! This photo was awesome! It was very clear and I'm so glad that you decided to share your countrys special treat with all of us! Sounds and looks delicious! My only negative is that I wish it involved more color. I was a little underwhelmed because normally your stuff is soooo colorful but this time it was more white than anything else. However, your model did stick out and looked fabulous in that red dress and the bear holding the balloon was an adorable touch!
@ZSims601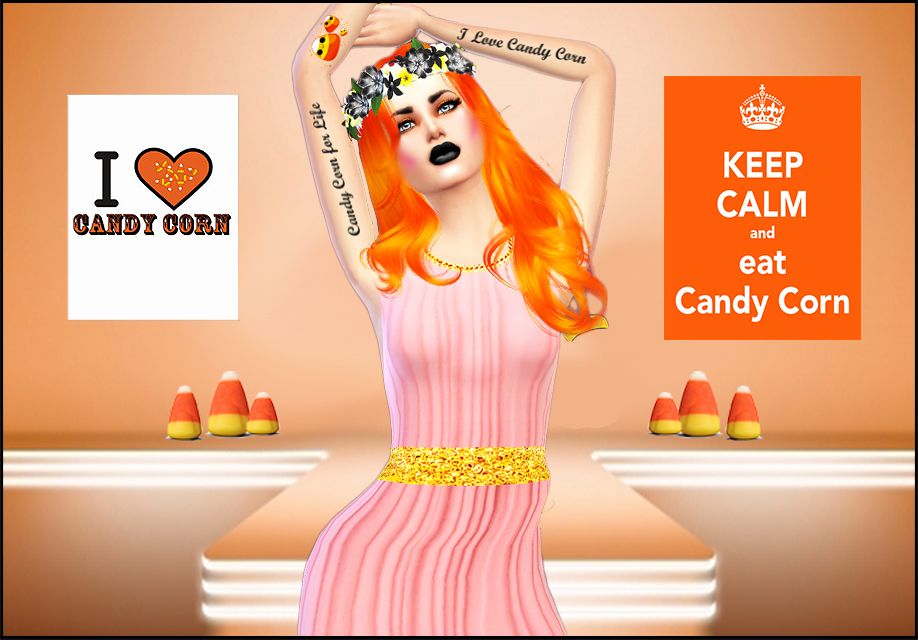 Model: 5/5
Quality of photo: 5/5
Creativity: 4/5
Overall: 14/15
Hi Z! I thought this picture was so cute! I looooove candy corn and halloween so I thought this picture was awesome. My *only* negatives are that I wouldve preferred to have her on the runway, rather than infront of it, and I wouldve loved to see her doing something with the candy itself, maybe holding some? Other than that I thought it was amazing!
---
This was a very difficult decision, everyone.
I have loved each and every piece of work that all of you have brought into this competition and I am so so happy and proud that you are the final 4. Whatever your ranking was, I do not in any way want you to think that I dont think you are talented, creative, or brilliant. I love all of ya to bits and if I could make everyone the winner I would. Now on to that...

Winner of Candy Queen Modeling, the very first EVER CANDY QUEEN IS.....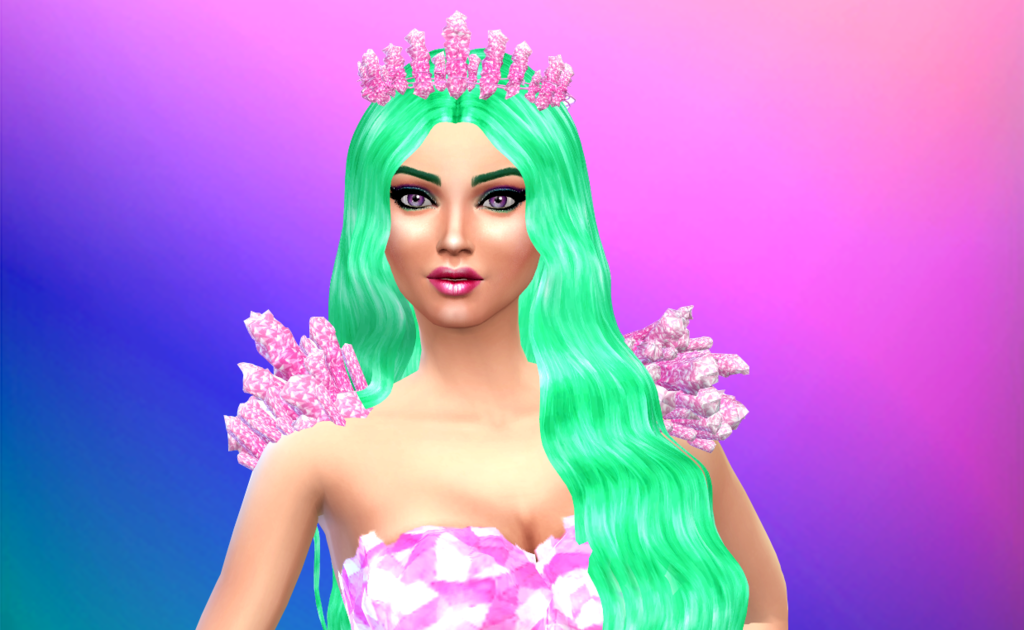 @LeslieM25 !!
You have done so amazing in this competition and won your share of rounds. I thought that your picture had Candy Queen all over it. It was bright, colorful, creative, and so well executed, I almost want to make it my laptops background! Your pictures have been consistently amazing throughout this competition and have only gotten better. Congratulations Leslie!

2nd place is....

@MizoreYukii !!
Your editing skills have improved so so much Mizore! That is why you are the second place winner. I thought that your runway picture lacked in color quite a bit and your late entries were a touch frustrating, but your editing skills are simply amazing and your creativity with the cupcakes was what won me over. Congratulations, darling!

3rd place is....
@ZSims601
Okay Z, DO NOT BE HARD ON YOURSELF. I loved your picture. Secretly, candy corn is one of my faves and I'm ecstatic that you were the one to use it. I love your work, always have, and I thought your runway picture was amazing. I hope that you will continue to participate in any future comps of mine because I really love having you.


4th place is....
@Sims4Kat
You do absolutely fabulous work, love. I have thoroughly enjoyed having you in my competition and always looked forward to your entries. I know 4th place is not the greatest, but I don't want you to think that you didn't do a great job. I thought yours was the most crisp and clean with graphics over anyone else's. It was an absolute pleasure having you.


Now I will be sending signatures to all of your inboxes *if* you choose to use them. Also, feel free to make your own, as I am not very pleased with the ones I made for you all. The resizing was being difficult so you are by no means obligated to use them. They are just a little prize for all of you for being so talented!
Post edited by KHS12 on
Return to top