Remember those gnomes that built an amusement park, then vanished? Well, they made a reappearance, and have created a new and even more fun-filled park, which they named Llamaland Amusement Park, after their favorite animal. Rumor has it the gnomes might actually be around this one someplace, too! What's in the park, you ask? What isn't??
http://www.thesims3.com/assetDetail.html?assetId=8283329
The front entrance is graced with two amazing flying llamas.
The Monster Roller Coaster is a big hit with visitors.
It's big, it's green.....it's wet!
It twists and turns and loops!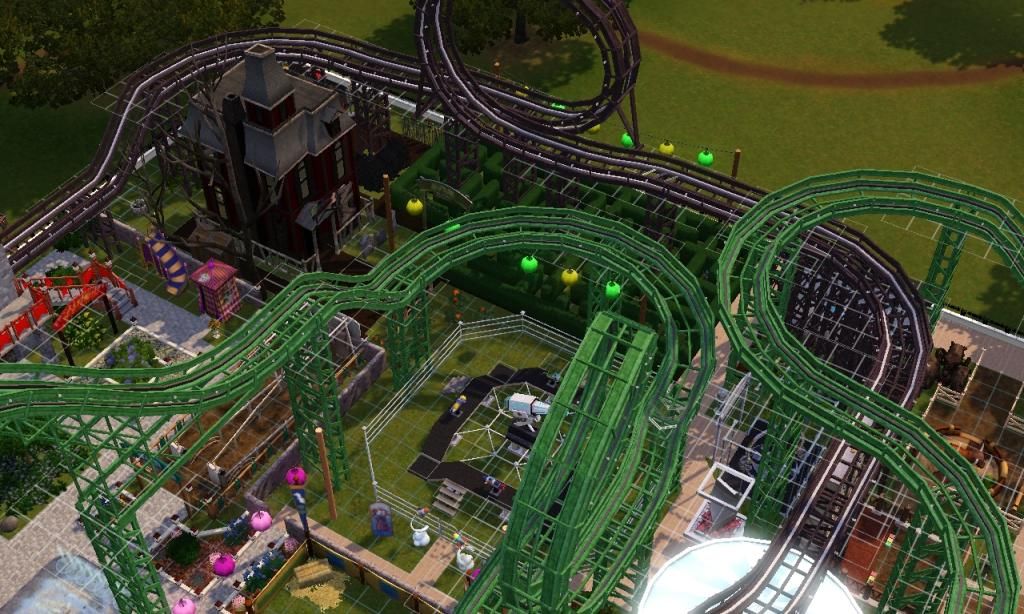 The Monster is a ton of fun!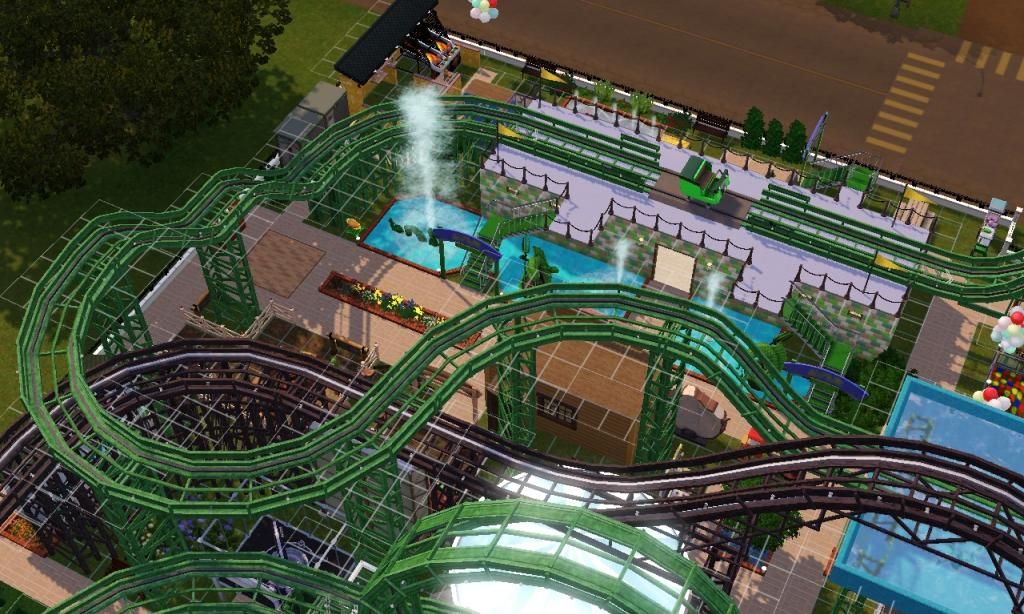 An old favorite, the Ball Pit Jump Zone, is back.
There is a Big Top Show Stage.
Rumor has it you can whack on some evil clowns in that area, too!
The Old West section includes a saloon,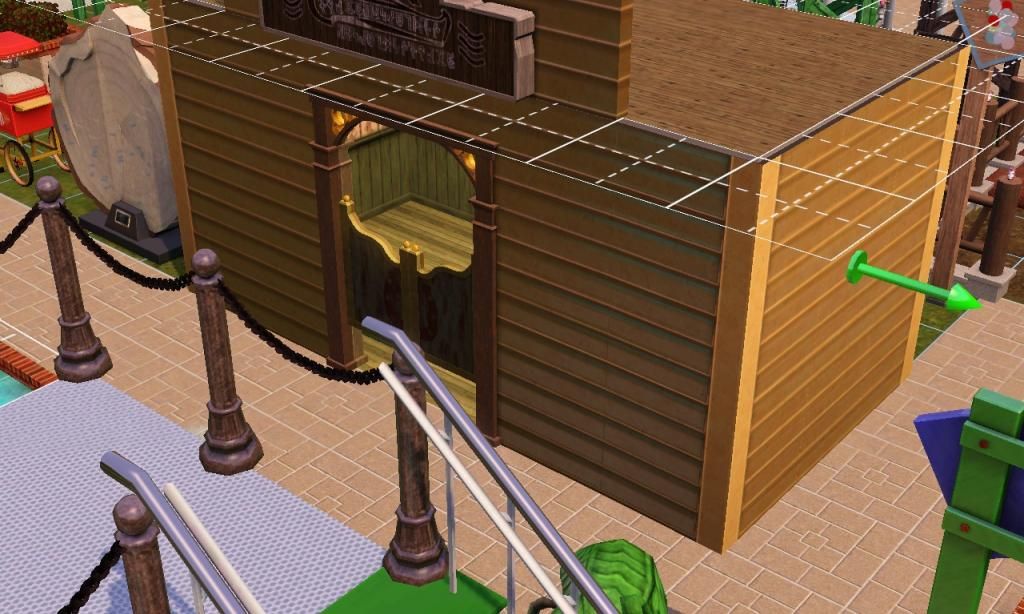 a Canyon Wall Race,
and a Bull Ride.
The park features a Kiddle Carousel.
The ever popular Rocket Ride is back.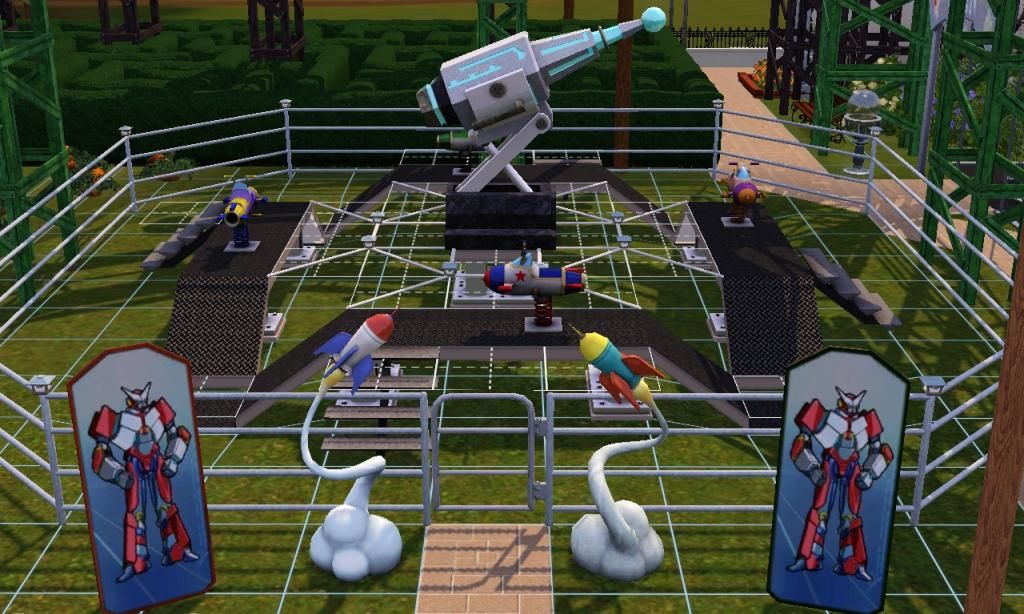 For the more daring, the Gyroscope Ride awaits.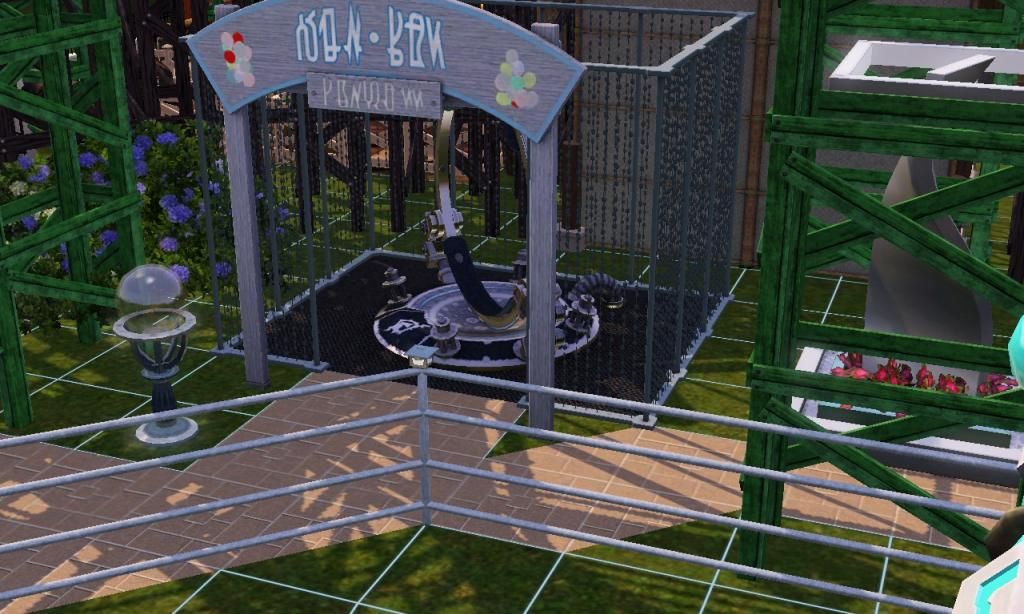 The water area includes the Frog Slide,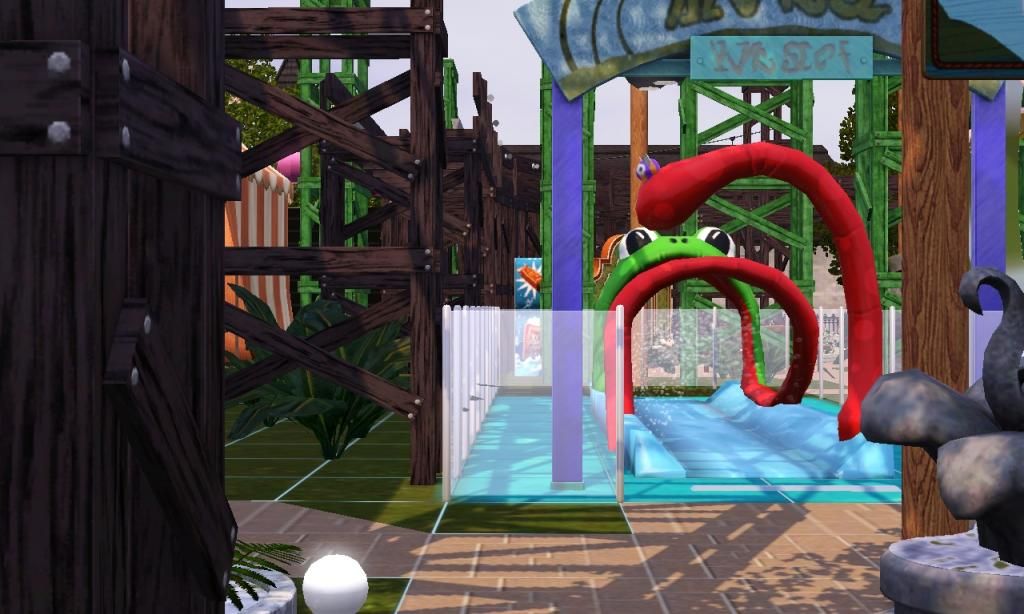 Water Balloon Arena,
and Boat Ride.
The Medieval Area has lots to do, with the main attraction being the Black Knight Roller Coaster. A Jester Slide is near the entrance.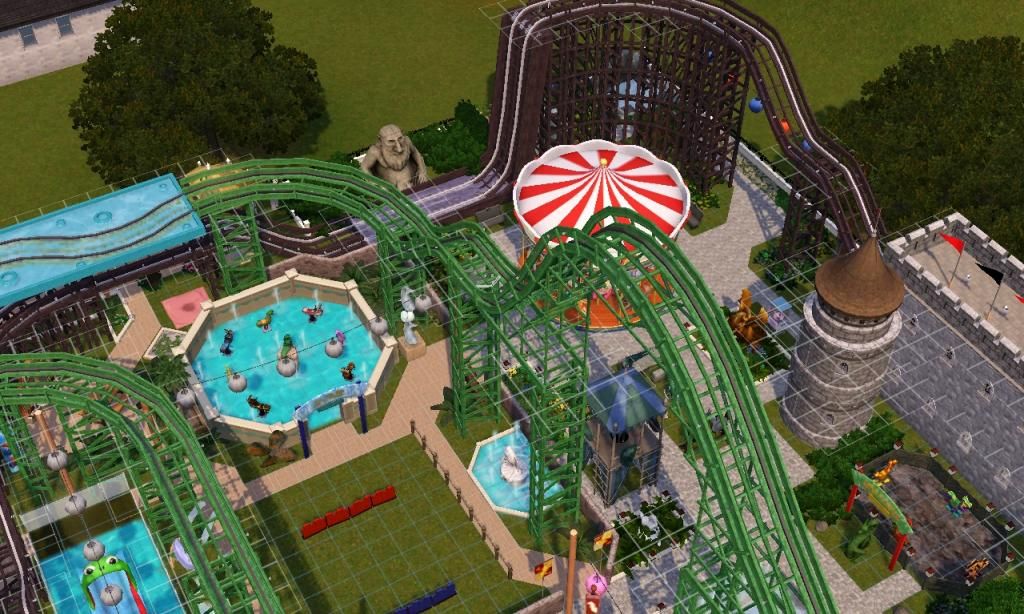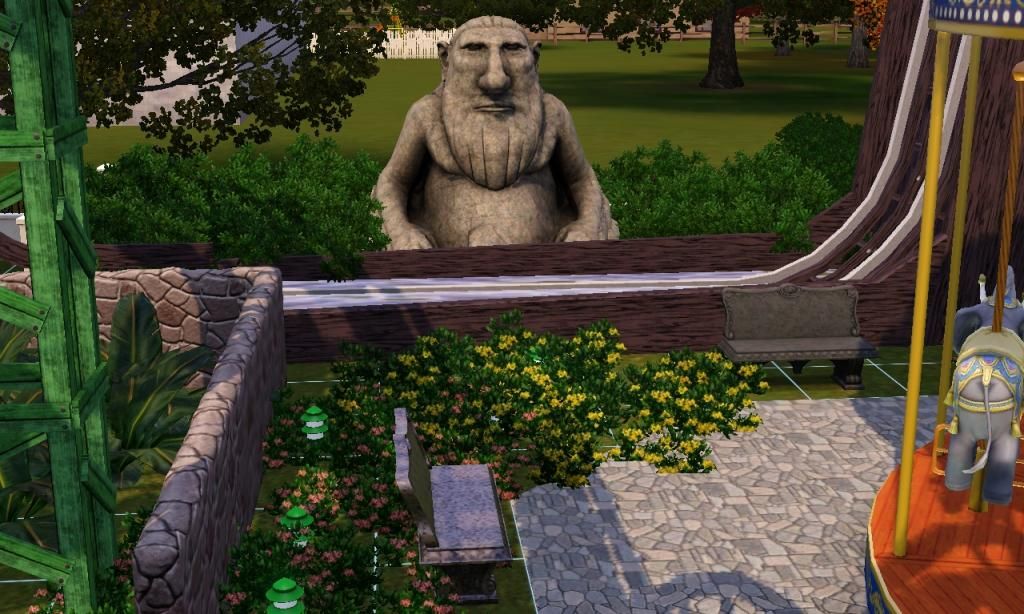 The area also features an Archery Range,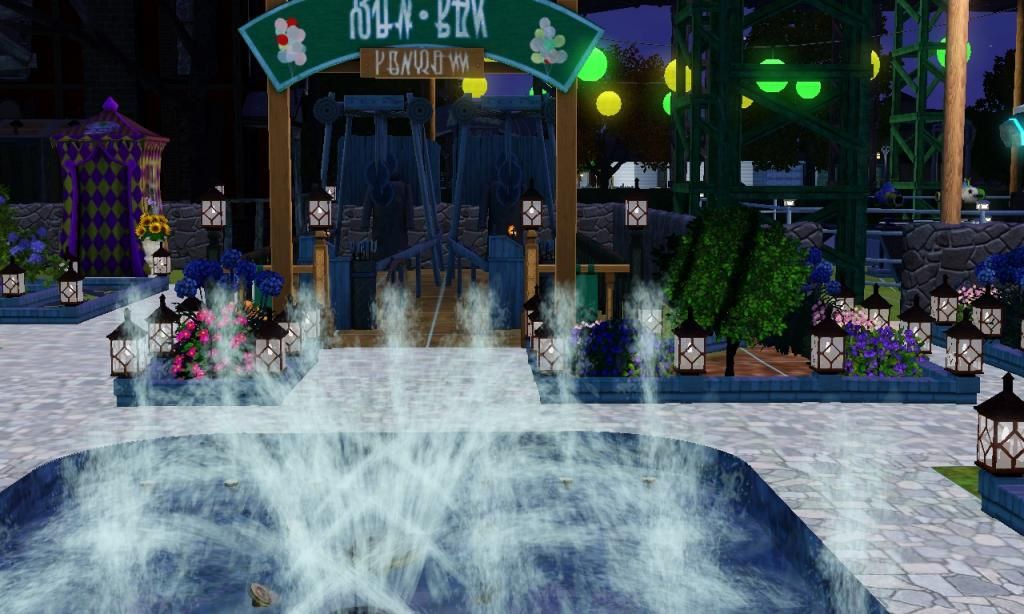 a Knight Fort,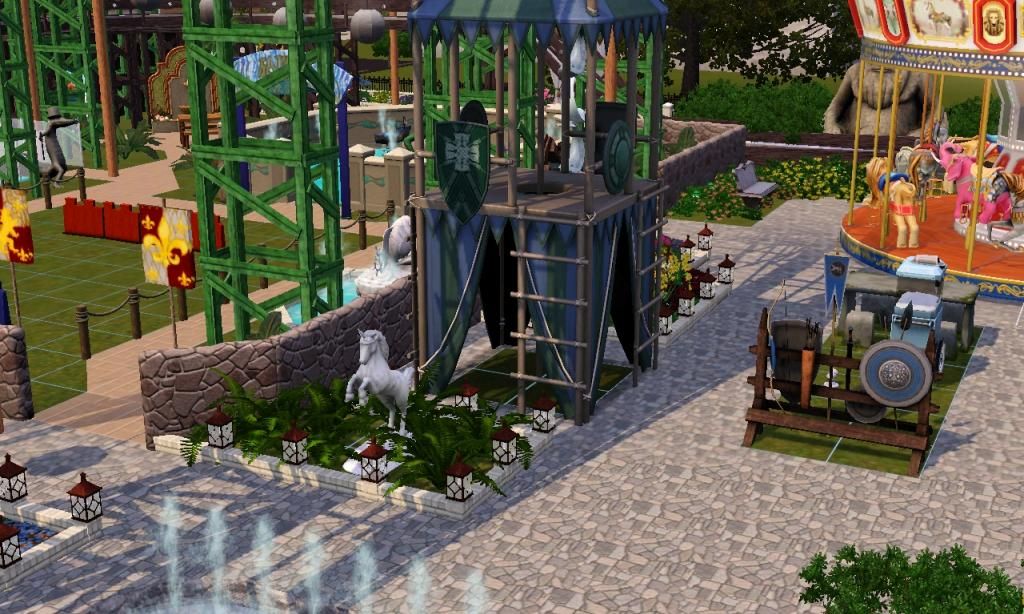 Dragon Ride,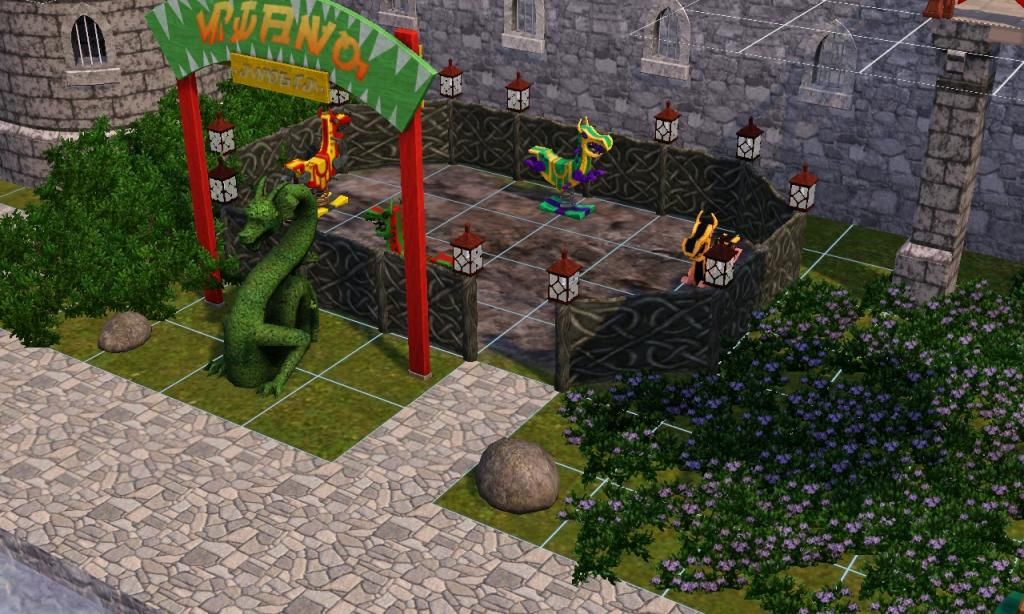 Carousel,
and Broom Arena.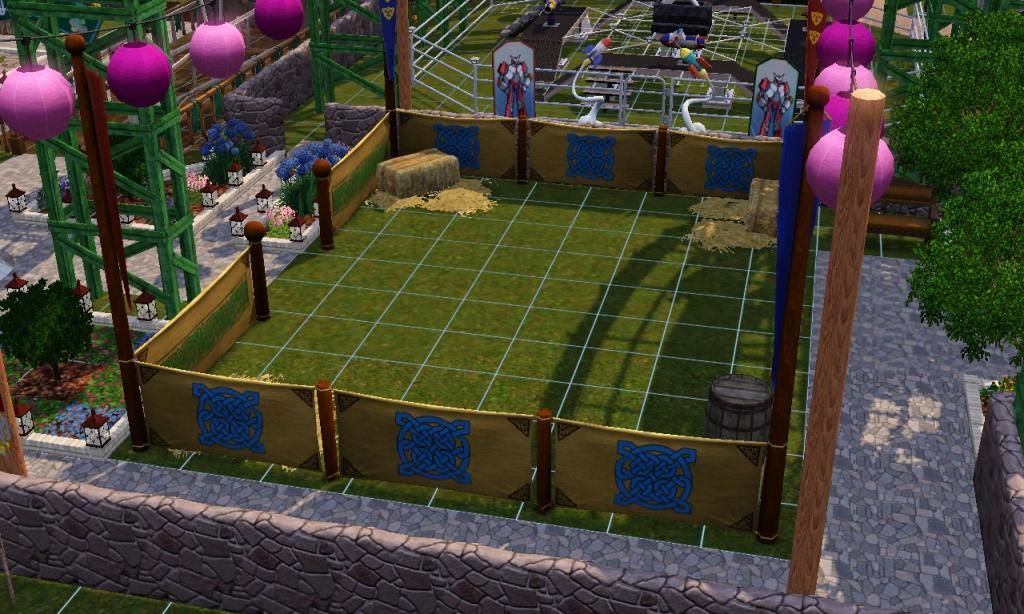 There is a Spooky Zone, with a Haunted House,
Gnome Maze (and the gnomes from Seven Gnomes park might be inside!!!),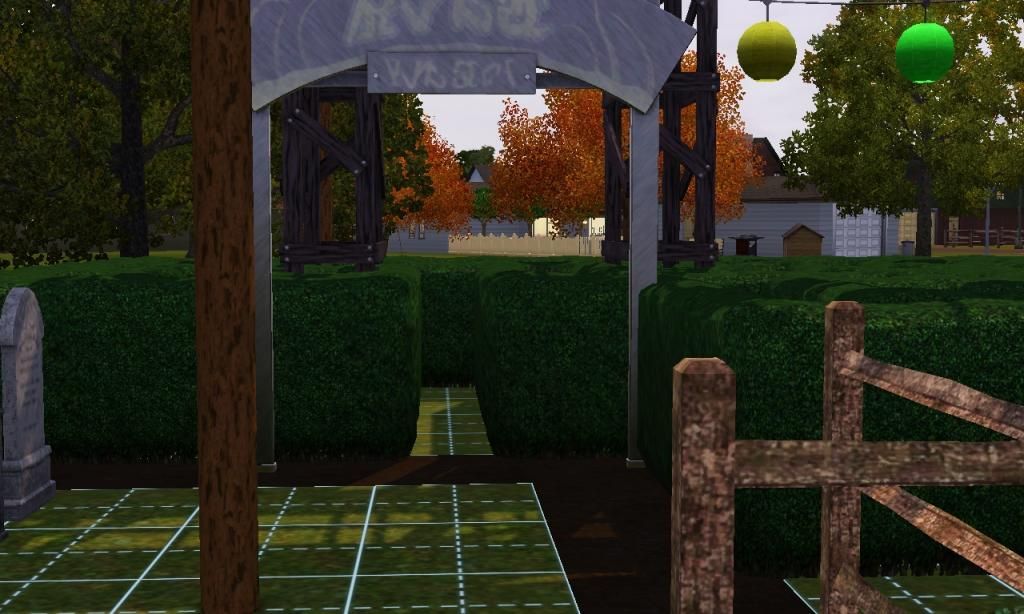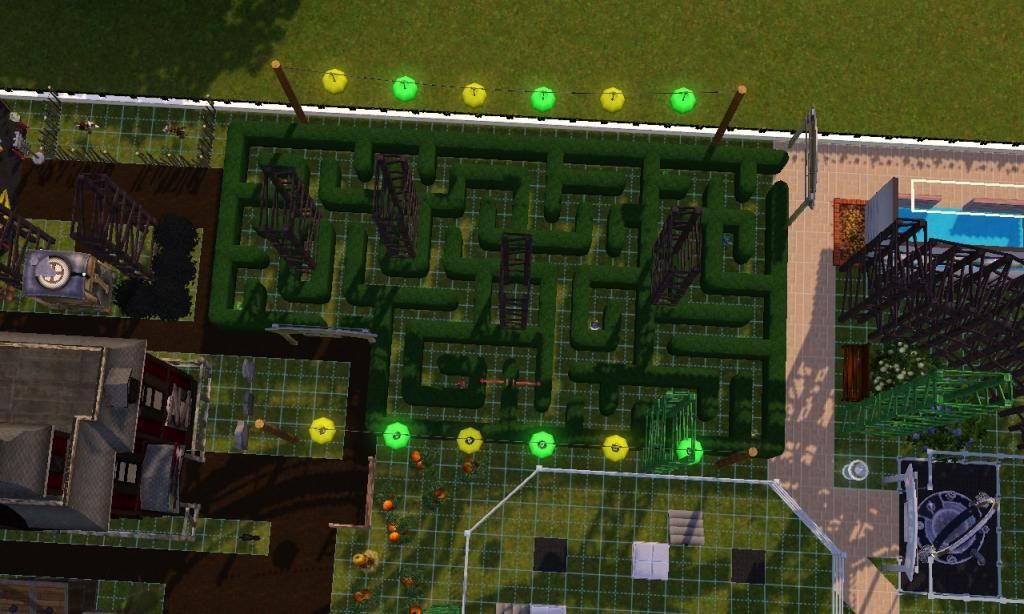 Time Machine,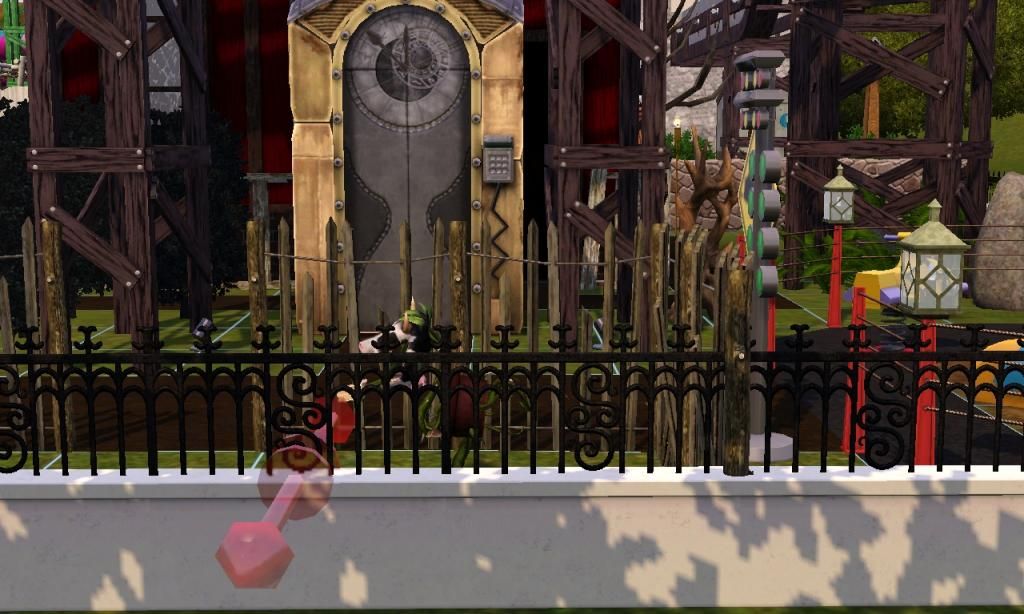 Cow Plant Corral,
and Car Ride.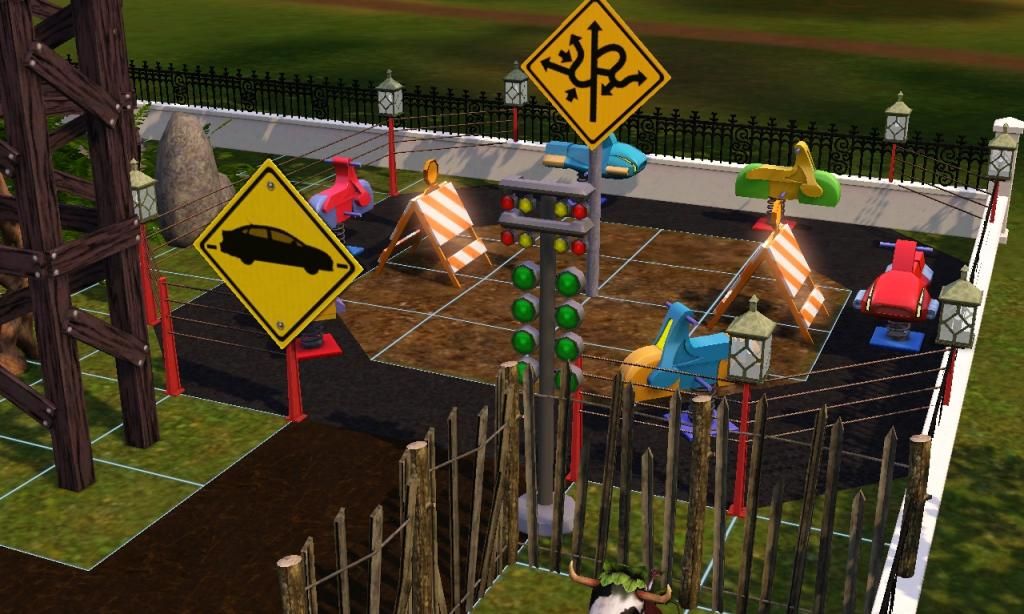 That's just the rides, folks! There are other attractions as well.