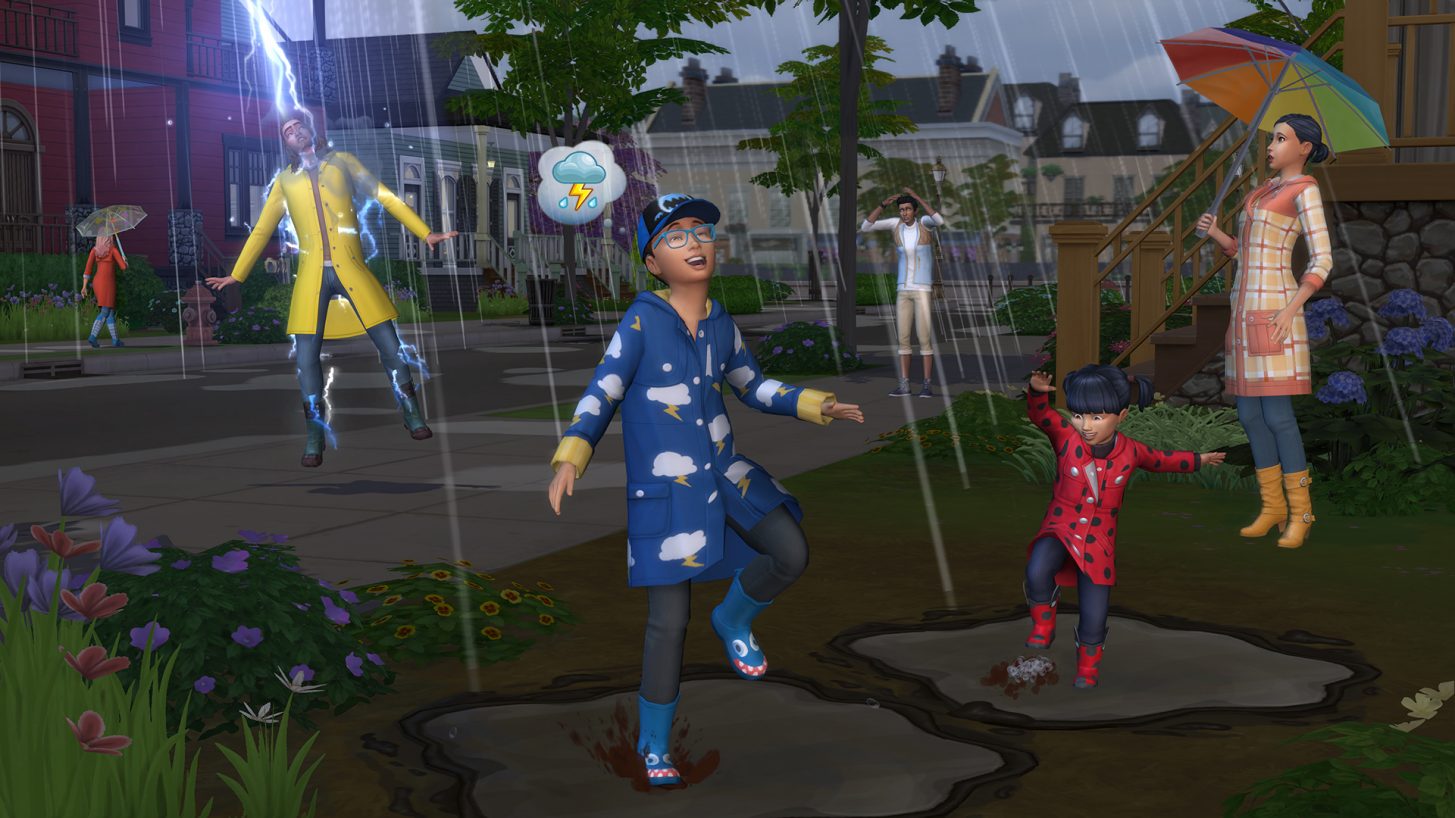 The breeze is blowing. Pollen count is high. Sneezing is in full effect. It must be spring in The Sims 4 Seasons Expansion Pack! Curious about some of the fun you can expect in the spring and summer months? Read on, dear Simmers. It's about to heat up with two of the four seasons.
When it Rains, it Pours
Okay, let's talk weather. Wait, what's that sound? Plink. Plink. Crackle-crackle-boom! A thunderstorm? Yes, a thunderstorm! And thunderstorms tend to make Sims very tense. Yikes! Take cover and smile through your tears because, hey, these things happen.
The moral of this short story is: before planning anything, it's always good to check the conditions. And for some added protection, Sims can take cover from drizzles and downpours or pop open an umbrella. Of course, they can always jump into a puddle, too! But watch out for that lightning. Sims caught in a storm for too long risk injury or even a visit from the Grim Reaper. Ouch. What a way to go.
Find out more in the full blog
here
!