Meet Judith, for friends Judy. After high school, she moved out from the family house. From savings she bought a small house in the Oasis Springs.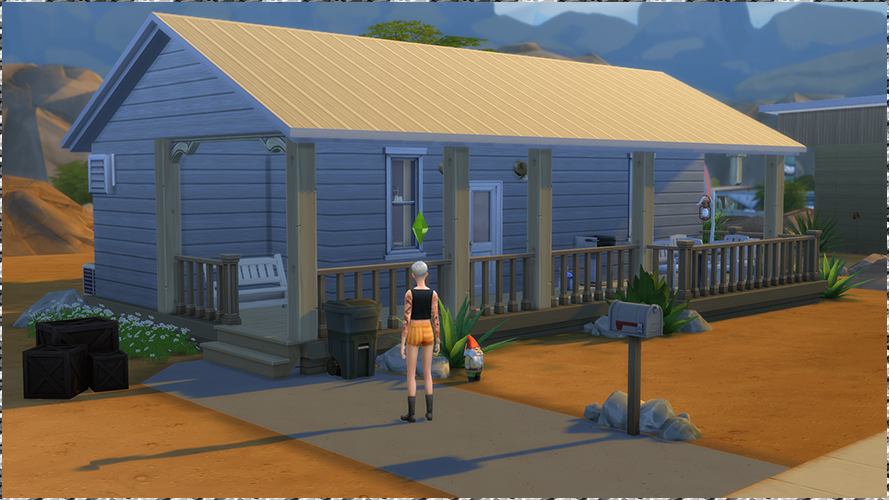 Shortly after she moved, she was visited by her neighbor Johnny Zest. Johnny seemed for Judy as a very nice sim, not like her ex. Soon it will turn out that he will be her new co-worker.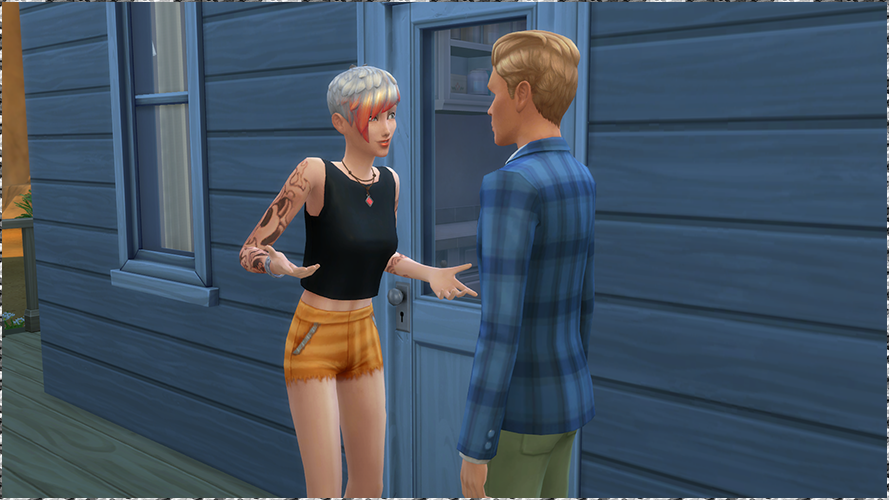 When Judy was teen she earned money by playing in parks, bars or at weddings. Because of sentiment she went to the park and began to play.
When she had to go home, she was stop by head hunter and he offered her a job.
Judy from an early age dreamed of a career in music. Now finally she was able to start fulfill her dream. She took a job as an Amateur Entertainer.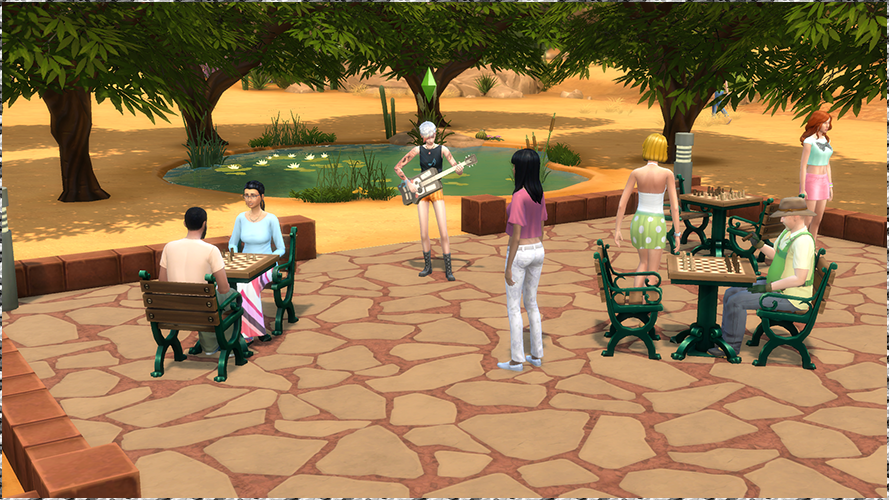 After a few performances her work and talent was appreciated and Judy was promoted to Open Mic Seeker.
From the beginning Judy was not sure about this whole moving out. But now, when she got the work of dreams, were she was appreciated and she got new friends all her fears flew away.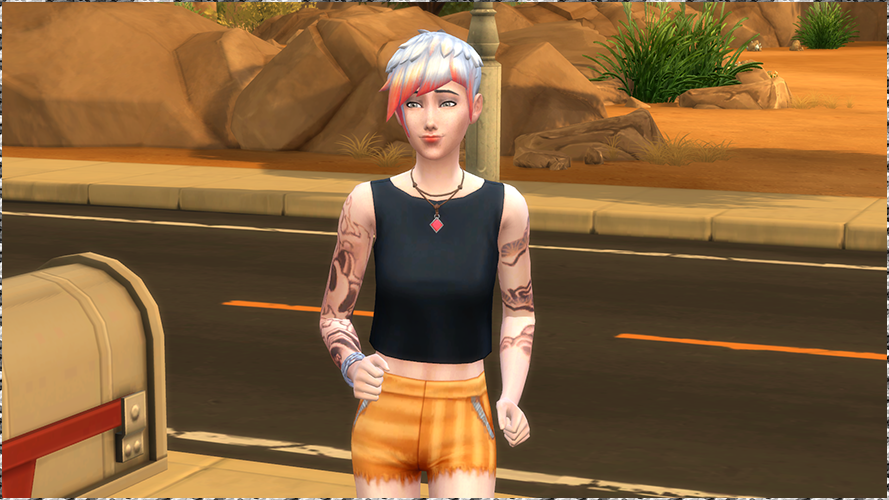 She decided to celebrate a promotion at the bar with Johnny and Liberty. Judy was having a great time until the moment when she saw her ex, who also noticed her.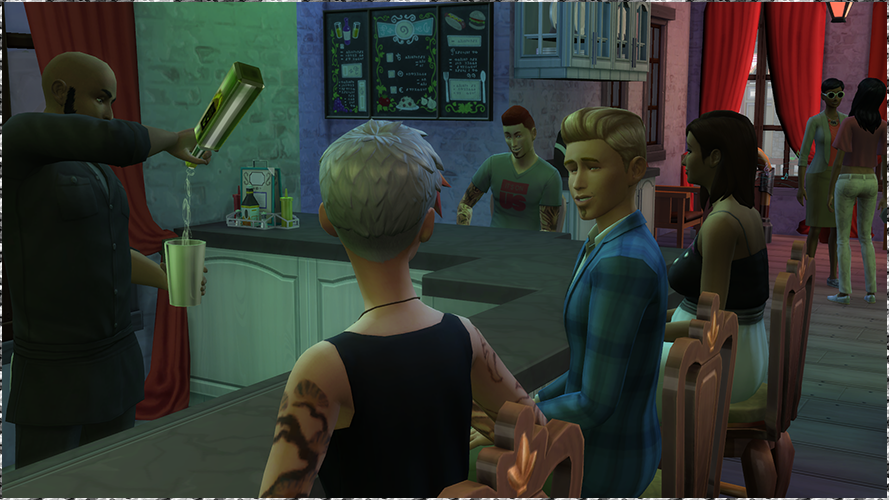 - Hey, long time no see. - John sat down next to Judy without her permission.
- Hi... what are you doing here? - Judith was not happy.
- You see what a small world, I came to drink and I found you.
- Oh, well, so have a nice time, bye.
The girl was not going to talk with him, she got up to find their friends.
Ex followed her.
- Actually, I came here specially for you. When I heared that you move I could not stop thinking about you. Forgive me, Mary... she was a mistake. I love only you.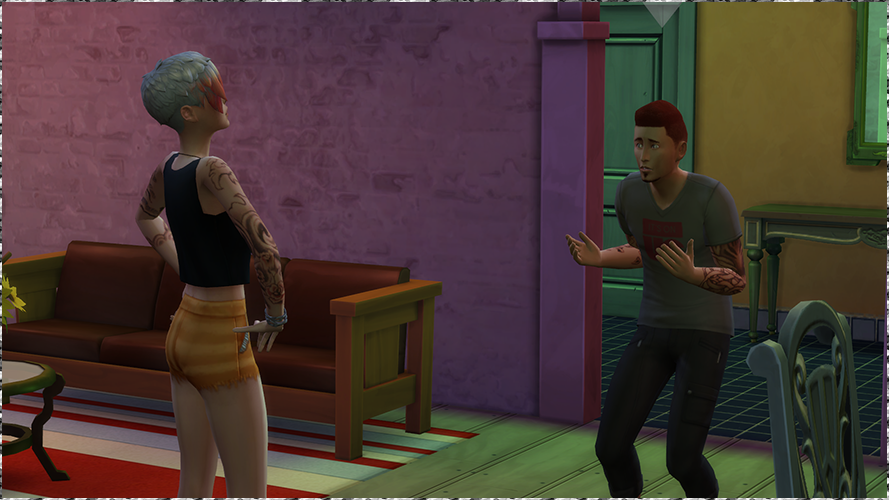 Judy hesitated only a moment. She was not able to forgive his betrayal. Anger took over and she shouted to him how a villain he is. With a bad mood she left a bar.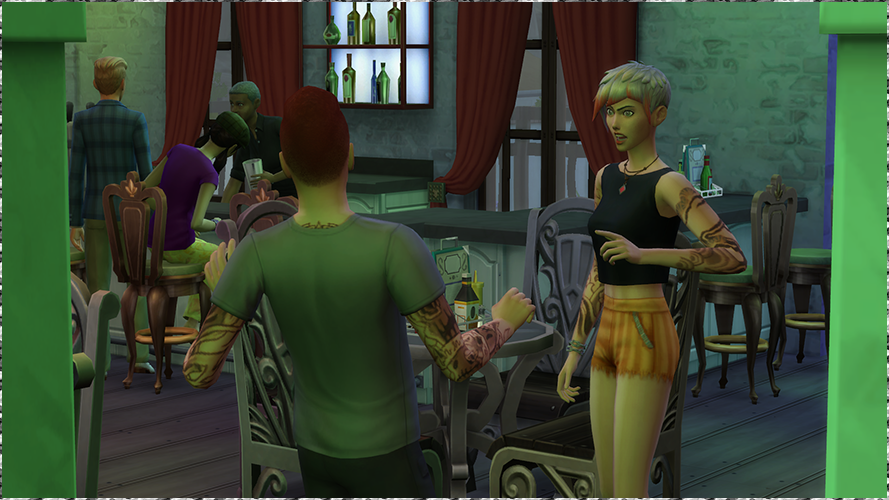 Unfortunately, after a meeting in bar Judy was seeing her ex more and more often. He appeared on all her appearances, bring flowers and begged for forgiveness.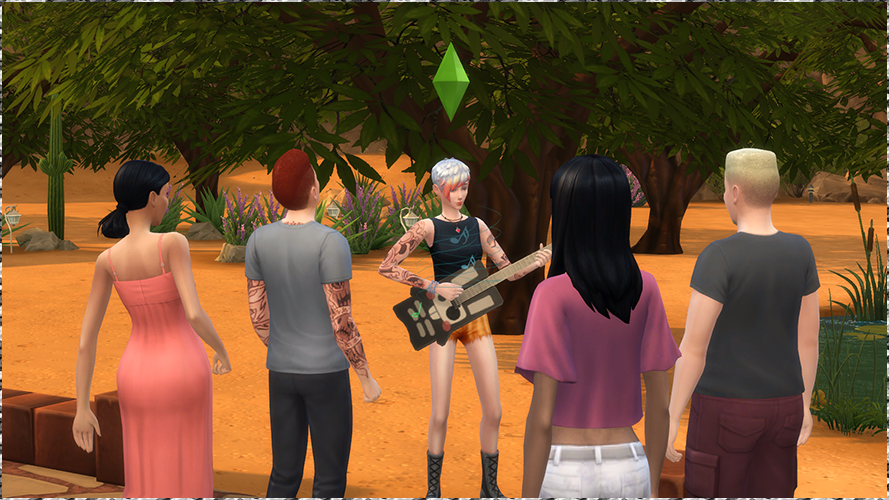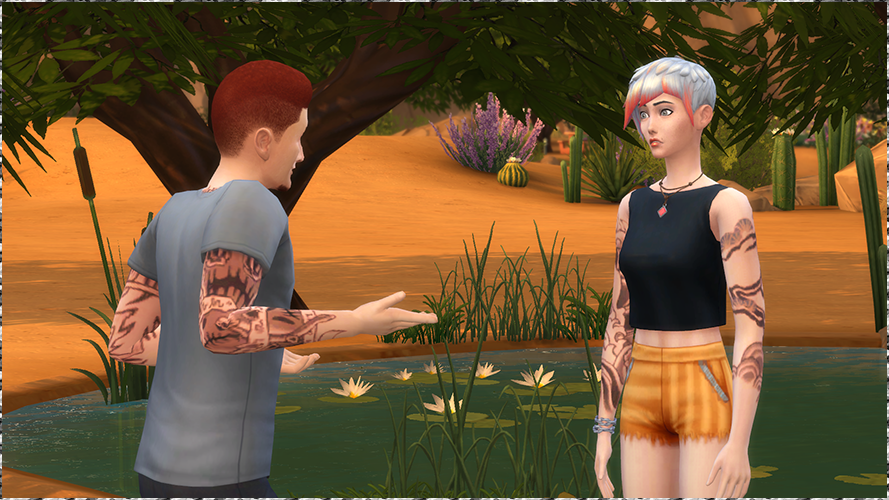 One of the following concerts was taken place in The Blue Velvet Nightclub. There also appeared Judith ex.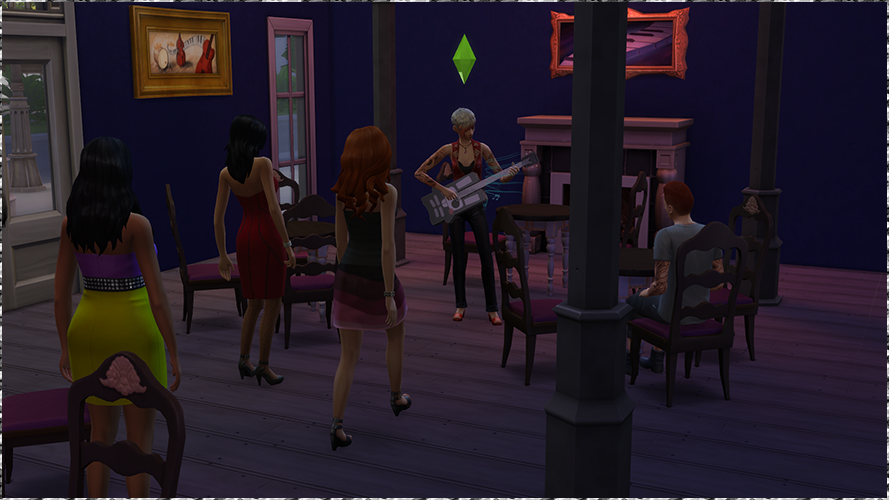 After the concert, the ex invited Judy for juice. The girl accepted the invitation thinking it was a good opportunity to put an end to this relationship.
To be continued…