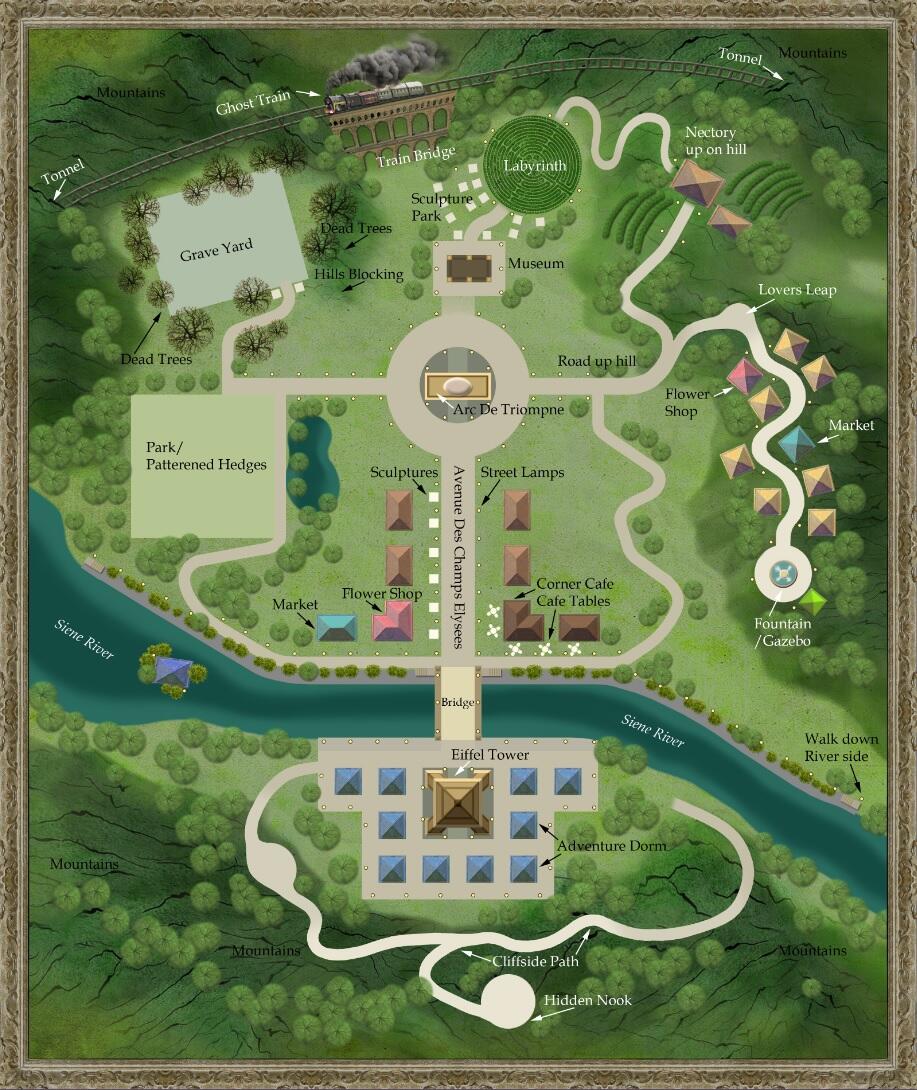 Bonjour! I was wondering if anyone would be interested in recreating the original concept of Champs Les Sims. Now don't get me wrong, I like the version that shipped with the game, but it seems generic compared to Al Simhara & Shang Simla, especially without the instantly-recognizable landmarks which the other two countries have. This was their reasoning for the change:
Ever wondered why the Eiffel Tower and Arc de Triomphe were in World Adventures but didn't actually appear in France? Take a rare peek at pictures of an early France prototype… We eventually decided having these huge landmarks in a town felt awkward, so we made Champs Les Sims a countryside village on the outskirts of Paris.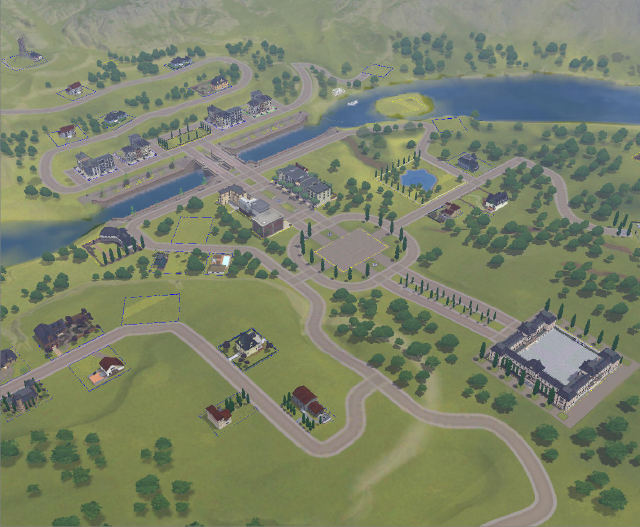 So much potential! I like the flow that they were going for, and the Eiffel Tower and the Arc de Triomphe don't seem too awkwardly placed, unlike many other worlds I've seen with them. I've always wondered what it would be like to have my sims adventure here instead. But I would like to make sure that all the quests would still work. Luckily, France has the least amount of tombs and I'm hoping that they would all fit here in this version.
I've seen a lot of Paris worlds created by others, but none of them didn't really sit right with me. Most of which were base hoods, which I didn't really want. Some were awkward looking. One of them I saw was a quite realistic replica of Paris, but 70% of it was left unfurnished and it was so huge that my game crashes every time I try to play it.
So if anyone is interested in creating what was meant to be Champs Les Sims, please let me know. I'd do it myself, but I can't stand CAW nor have any idea how to use it, especially when dealing with EA premade worlds. I'd be happy to playtest it to see if the quests still function so it can be a fully functional default replacement (if at all possible.)
Thanks for reading! Au revoir!