Hi,
All I have is... In No Particular Order.
My Blog
-> 8)
If you would like some Sim Music to listen to while browsing....press play~
[flash]; height=200"[/flash]
Winter Wonderland
(Click On Picture for DL)
More Pictures->
Broken Heart Island II
(Click on picture for download)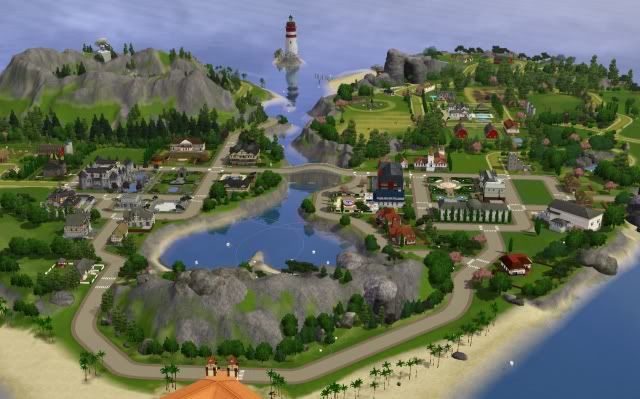 More Pictures ->
Cake Island
Uploaded on my Blog...
Medium map- 21.81MB
134 lots (5-64x64 & 5-60x60 at Legacy Prices)
-Added Stores, Theater, Large Park, Heart Apartment, Cupcake Castle, and Consignment Store. WA/Amb/LN...
And in Chocolate Frosting and Yellow Cake~!
(Click On Picture for DL)
More Pictures->
Moon Base Charlie/Delta
Large World- 45MB/48MB
WA/AMB/LN- Free Store items
Moon Base Charlie II
(Click On Picture for DL)
Moon Base Delta
- Populated
Large World- 2048x2048
Number of Lots: 97 =Comm: 55/Res: 42
Tech:
WA/Amb/LN needed. Plus EV Pack free from EA- linked below.
(Populated= 14 Lots/28 Sims)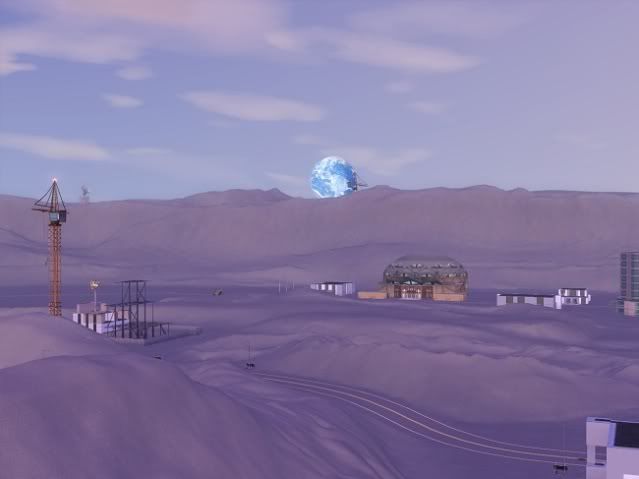 More Information and Pictures->
Dark Harbor & the CAW files.
Okay- for people who like to fill a world with their own builds and also to tinker in world file and edit them for their own use...
Here are the latest build ~I named this
Dark Harbor
. If you want it with lots already built then check out
Brookwood Shores
on N3mb3r's page-
...................(click on picture)
This is an empty world ....................... Or check out his topic....
..............
The CAW files...
*Click the picture*
*Click the picture*
~I left all the items and layers.
I only request you do not upload a world made with these world files to the Exchange. If you upload them to another site please give us credit- and make sure to have edited the world more then by moving a few lots and trees.
~This world has Sunset Valley/Twinbrook/Bridgeport items thanks to Simsample's tutorial on modthesims. :thumbup: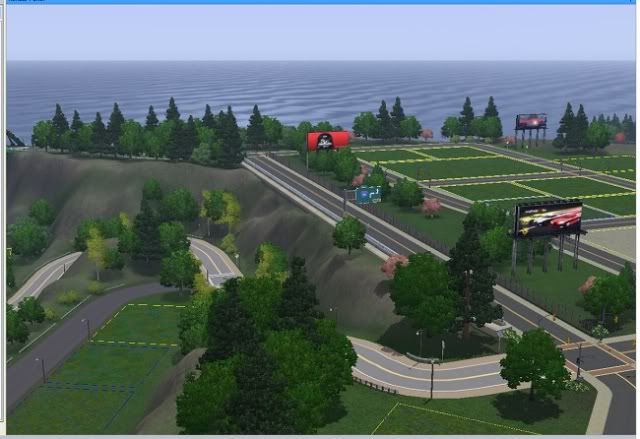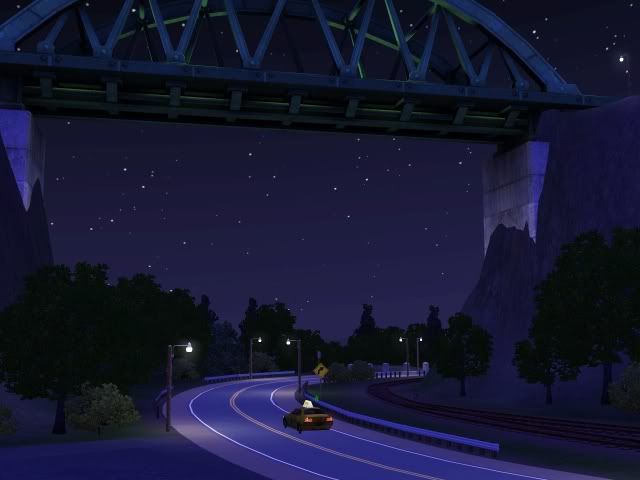 And if you do use it a nice comment so I can see would be much appreciated.
Longview
- Base Game version
Hoping to fix it... was crashing with BG only.
<-funny cause it's only BG. :XD:
Longview II
-unpopulated
Large World- 100MB
150 Lots/Legacy Lots
WA/AMB/LN/Generations plus- Riverview required. =]
Flame Island
(Made by Request)
Click on picture for download
Tiny Map-
3 lots- 1 Large Residential
Requires- WA/AMB. Has Spawners.
Isolation Island
Click on picture for download
Tiny Map
18 Lots- 1 Legacy Priced 60x60
WA/Amb
Mayfair Island
(Made by Request)
Small Island
28 Lots-1 built (campground)
WA required
Click on picture for download
Lonely Island
(Made by Request)
Tiny Island- 3 Large lots
Base Game Only
Click on picture for download
**Updated
Lonely Island
- 3 beach lots...
Picaroon Island
Small Island
WA/Amb/LN/Riverview (while it does use some Barnacle Bay items they aren't necessary)
52 Lots- Populated= only 7 families to get it started
It has a few tombs, a dig site on the camp grounds, an apartment, two Legacy Lots, 4 clubs, and a still a few empty lots
..................
Island Build
It's Legacy Island with Empty Lots. A built it yourself world. . .
Medium Map
WA/Amb/LN- Riverview?-probably not since there are no built lots.
Click on picture to DL
Isle of Sims II
Page link:
Download:
A medium Jungle Island with a simple beach side or a crowded city side~ Where to live is up to you . . . could this be the dream world for your Sims? Clubs on both sides, all Spawners, Plenty of Jobs! 2 families added for the Amb jobs...Room for your Sims . . . by Rflong7
~No CC ~ Needs WA/AMB/LN/Gen/Free Store items -Riverview & Renault EVO Pack
**
Medium Map
44.6MB DL size
78 lots with Legacy priced lots- future pet lots available.
All spawners in the world- up to Late Night
Overview:
Swamp Area- has a Legacy Lot and a Dive Bar.
Isolated Area- Legacy Lot, beach lot, Simhenge, and nice view.
Farm Section: Large furnished house, medium empty lot, Science lot with plants, and a pasture lot
Twikkii Club
Relaxing Living on the Beach side...
Public Pool
Isle of Sims II:
Vacation Edition
Download:
with Base Camp
....................
Twikkii Island
TS2 remake
Twikkii Island side:
From a distance...
The Cave with the gems...
The other side of the island... if they want to work and live there.
I left lots for pet parks and to add/build your own.
Haunted Valley
-79.4MB WA/Amb/LN/Gen
Uses pretty Much all the ... Earth Day and Valentines with a touch of New Years.
Description..
For the first time in Sim memory- Haunted Valley has been opened for Halloween parties, little trick or treaters, and all Sims who want to see this haunting Ghost town. Now that the Sanatorium has close and the patients released due to budget cuts, the villagers are leaving; in not quite a dash. This is a wonderful* time for all Sims to move in and hopefully stay- forever!
~WA/Amb/LN/Gen- Free Store ites including Riverview~ Some lots made by Pary~ No 3rd Party CC . . . Happy Halloween 2011
13 Families to choose from or start your own Family to move into Haunted Valley
...
Anyway- Pictures
Ice Station
Populated
A world made for the
Empty or populated with partially built lots... ready to play.
......
There is an empty version on Mediafire.
Redwood Forrest
Made by Request~to be used a Movie(?).
A medium map with only 2 lots... lots of trees and a lake. *Spawners and Effects are included*
World Post~
Ridgeview
click on picture to download
Ridgeview~BG
~Base Game only
click on picture to download
More Pictures ->
A Tiny TownA Tiny Town
Small Map-512x512
Number of Lots: 77, Com: 32, Res: 45
Description
A small island with tiny lots~ about 30 10x10 lots to build or fill up- 2 lots prebuilt. All the base game Career lots. Clumps of bright Cherry Trees to give it color and cheerfulness.
No CC used, requires Generations and Town Life plus some free Store items like Riverview to play.
.. by Rflong7/13 =]
More Pictures
->
Mesa Valley II
In the middle of a lonely desert is Mesa Valley. . . It was nearly destroyed but now it's bigger, it's greener... it's still here.
Unpopulated On Exchange
...
(Click on Picture to download)
Can only install one, not both
.
Populated Version
.... only 9 Households.
(Click on picture to download - Mediafire)
No 3rd Party CC included,
Needs WA/Amb/LN/Gen/Pets/(uses items like all the Ford Sets/Earth Day/Sims Collection)
Updated to 1.29.
65MB
Lots-114 (35 built houses[2 apartments])
Most of the Expansion spawners (some WA fishes/gems/plants).
There are many large lots- 2 positioned in/near town for ST lots.
Different areas with large Legacy priced lots...
Several empty medium lots in town and a lot of open space for more lots in the Desert. Different housing areas like a trailer park and the Horse farm area plus a distant Crater...

There are clubs, Ambition lots, Pet places, and fun lots like a Mall. There is no Chinese Garden or Academy (Dojo?).
It isn't populated yet, if at all.
Lots of space still available for more Expansions.
More Pictures ->
Once Upon an Isle
Tech Information...
Small world- DL 42MB
Populated
Lots- 77 total
Tiny lots with only 3 60x60 lots
1 small Legacy priced lot-33x25 lot =D
5 NL clubs
No 3rd Party CC included.
WA/AMB/LN/Gen/Pets used
Free Store items- almost all of them.
Overview-
More Pictures->
Glenvale County
(Click picture to download from my page)
Legacy priced Lots
66.14MB =]
and used-
Base Game & Base Game Spawners
No 3rd Party CC
Requires Update 1.34
I placed all the Base Game Community lots... no houses. "What?!" ~I know, right? Okay, one house.
... Lots of pictures taken at the best angles to try and give the best view of this large, flat world.
Link to
Glenvale City
150 Lots- 76 empty (a few EA houses and 3 I built)
83.1MB Mediafire
WA/Amb/LN/Gen/Pets/ST
Store items- Evo Pack and Riverview
No 3rd Party CC
The Manave Isles
To Download-
Pigeon Rock
Small map
35 Lots- 14 built Residents/ 1 Legacy priced lot- 4 empty lots.
Base Game/Supernatural
No 3rd Party CC
Basic Spawners and EP plants.
Unpopulated.
*Added Beach lots and a lot for a port.
More pictures
This is
Bellatrix
-
Large world-
~74.2 MB
Store items used- Lunar Lakes (pay)- Prius stuff (free)
Straight Roads/Large Lots (101 Lots)
WA/AMB/LN/GEN/Pets/ST/SN/Seasons- No Stuff Packs
No CC included
Save file uploaded.
More Information
Minihood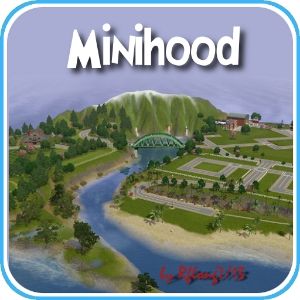 It's a small world for NiniBeMe to add all the Micro Mini houses. ~Mini lots on a small world~
I did add an icy part for the science house. I didn't finish building, I hope you don't mind.
Overview- yeah, it's square to fit all those different areas and lots.
More Information
Norbrewych
This is a medium world with a distant terrain (Twinbrook) and an old world setting. There are roads: it's got a main town area, a smaller village area, farming area, a little beach, and some outer places like Simhenge & the mine. Nothing's built but the city Hall... maybe one day I'll build it up but it was made empty by request.
98 Lots
Medium map
No CC included
I used World Adventures, Ambitions, Late Night, Pets, Super Natural, and maybe Seasons.
No Stuff packs
A small video of pictures:
My Bridgeport
Expansions- LN/Amb/Show/Gen
No CC or Store
Not Populated
About 140 lots
My Bridgeport
Nice Beach weather, too.
Lots for the world...
by
Monet11
It is CC free.
*Please do not reupload my worlds- even if I die or for some mysterious reason don't show up on this forum ever again... I don't give permission to anyone but EA to redo and reupload my world. Thanks and Happy Simming!