Holding spot so I don't have to dig for these...
The Goth's Part 13:
Dalia centric:
In the few day since Mortimer left for school Dalia had become pretty lonely, she only knew The Goth's and Cornelia was not exactly girl friend material, it was inappropriate to hang out with Gunther and she was with Timmy and Meghan pretty much all day and 10 year olds were not exactly masters of conversation. She was friends with Kate, and had been "introduced" to Colby via fake seduction to one up Mortimer...but he wasn't exactly a friend.
She decided to call Kate and meet down at the park, Kate asked if it would be okay to also invite Kyle, Dalia agreed that would be fine.
They met up and decided some roller skating would be a fun thing to do together...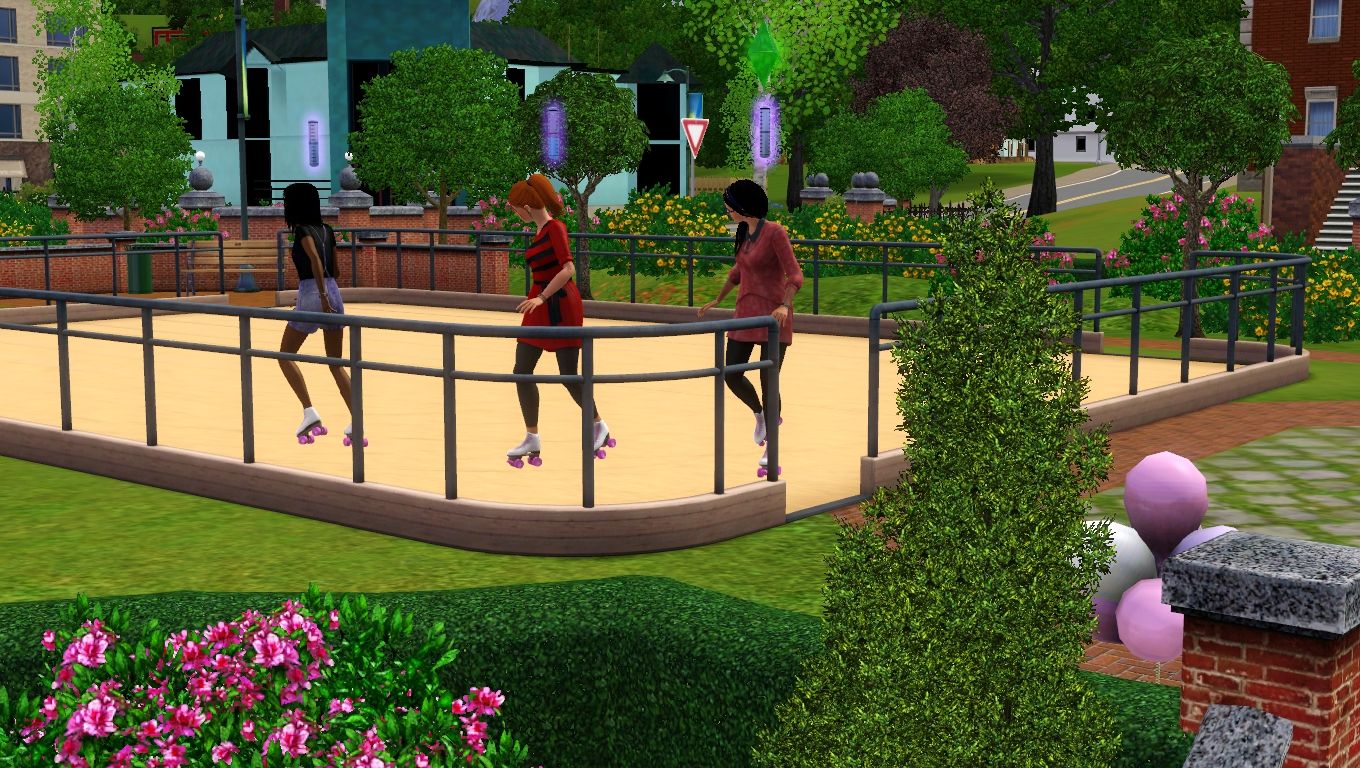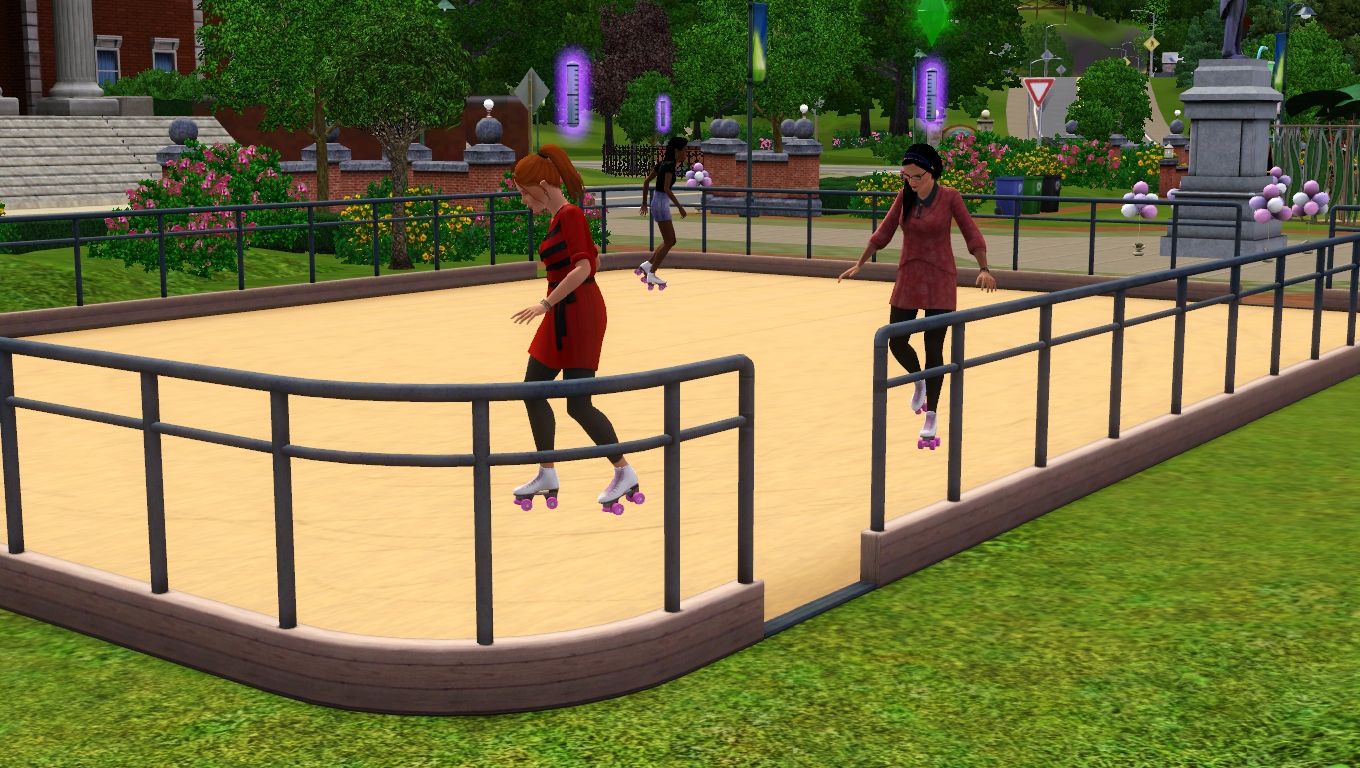 Kate suggested they check out the kissing booth, they headed over...Kyle shocked Dalia and headed strait for the female kissing booth attendant.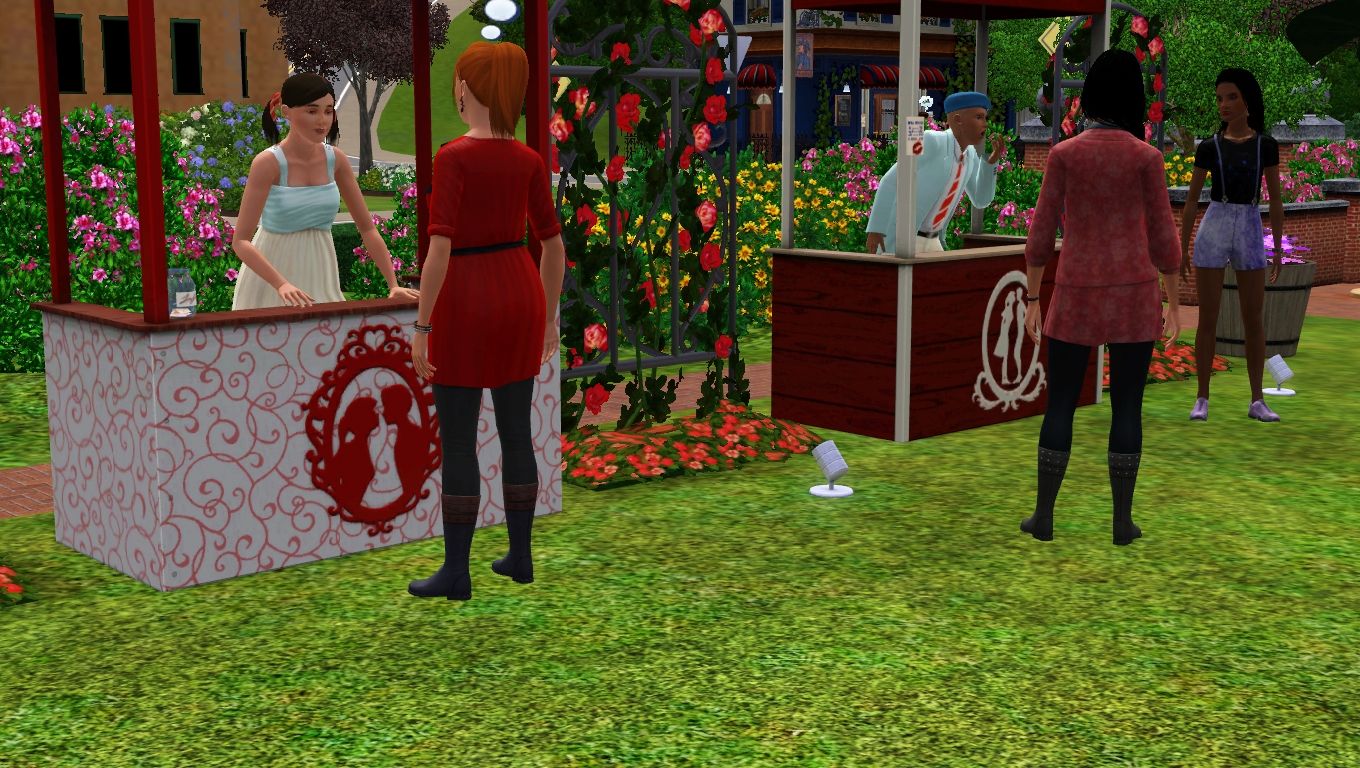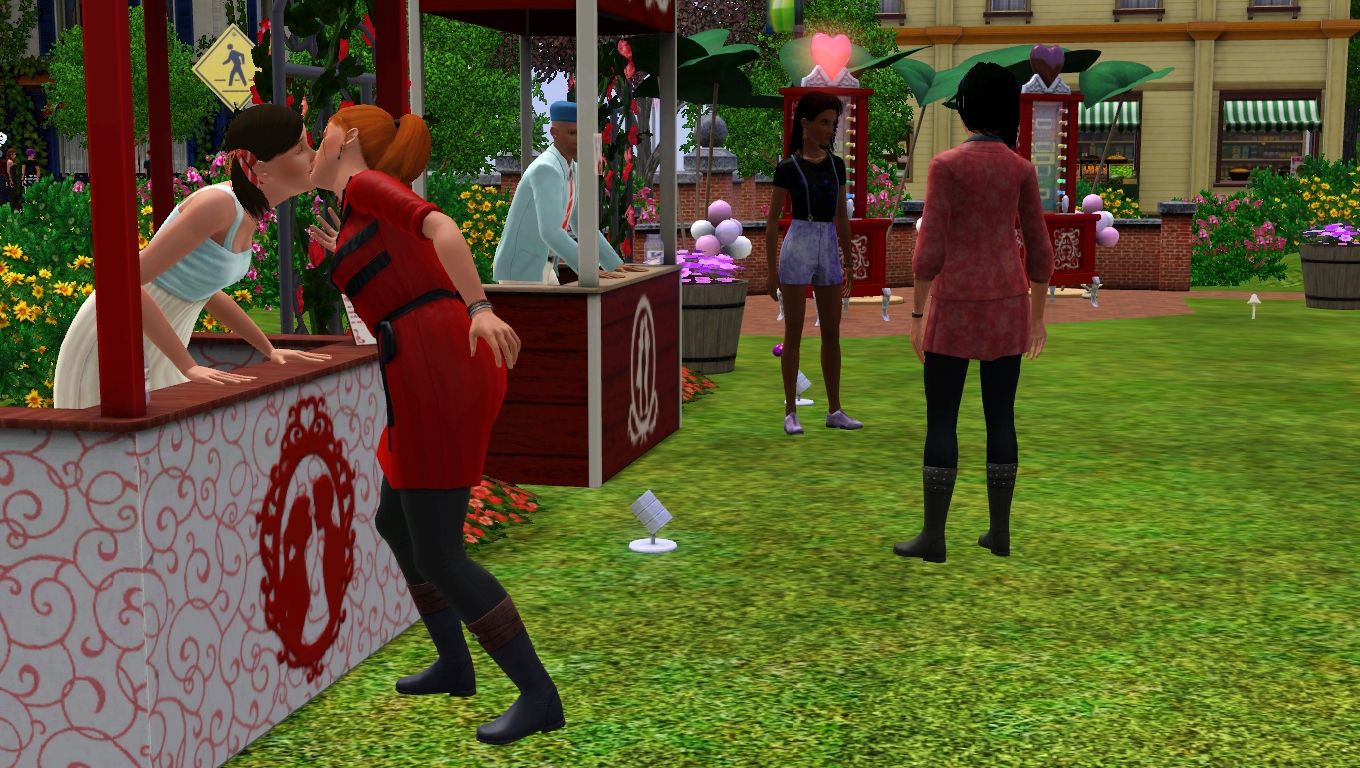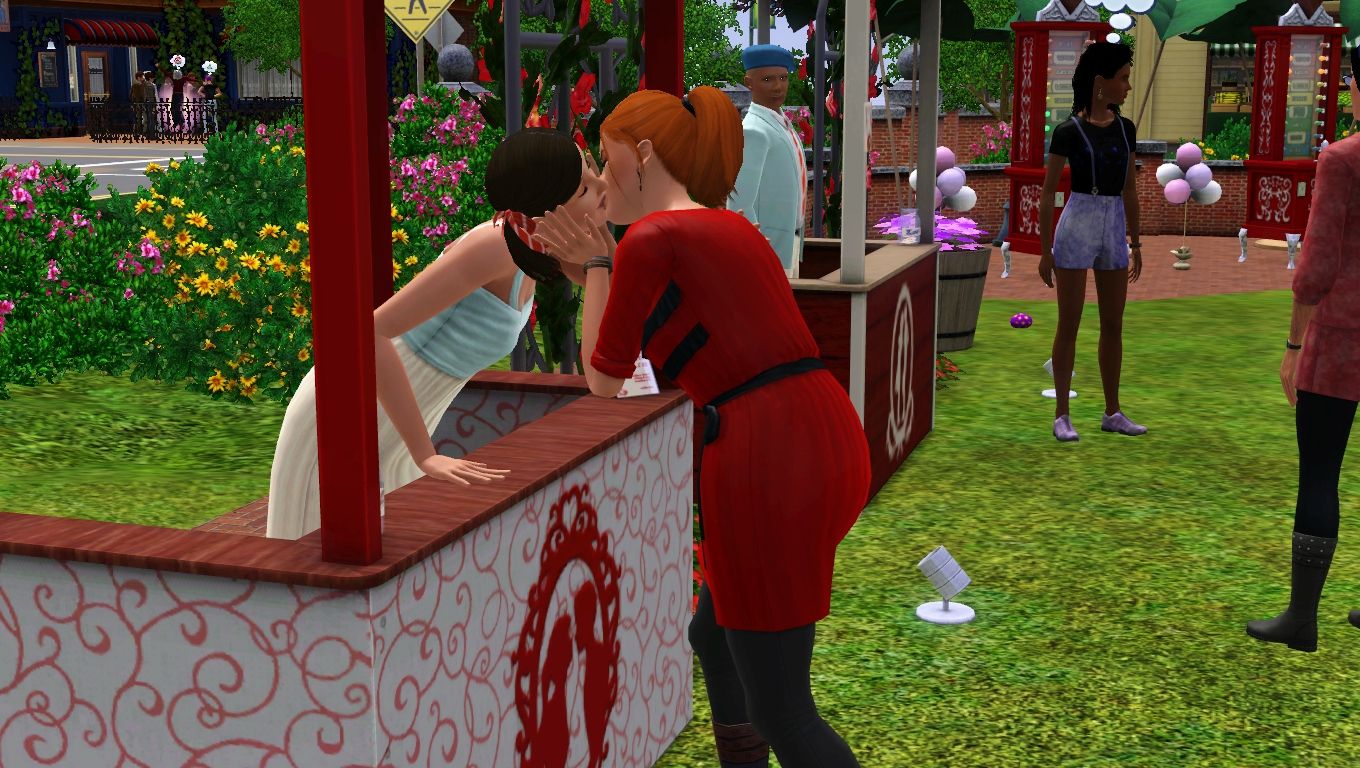 Kate didn't seem shocked by Kyle's behavior at all but Dalia was curious as to why she went to the female attendant when she was Colby's girlfriend (pretend they never broke up....), Dalia didn't want to be nosy but decided to ask anyways.
Dalia tried to ask tactfully but Kyle interrupted her stutterings as she could see Dalia becoming flustered trying to remain PC, and explained the she had always been attracted to girls, and even had a few flings in college, Colby was the first guy she was ever really attracted to.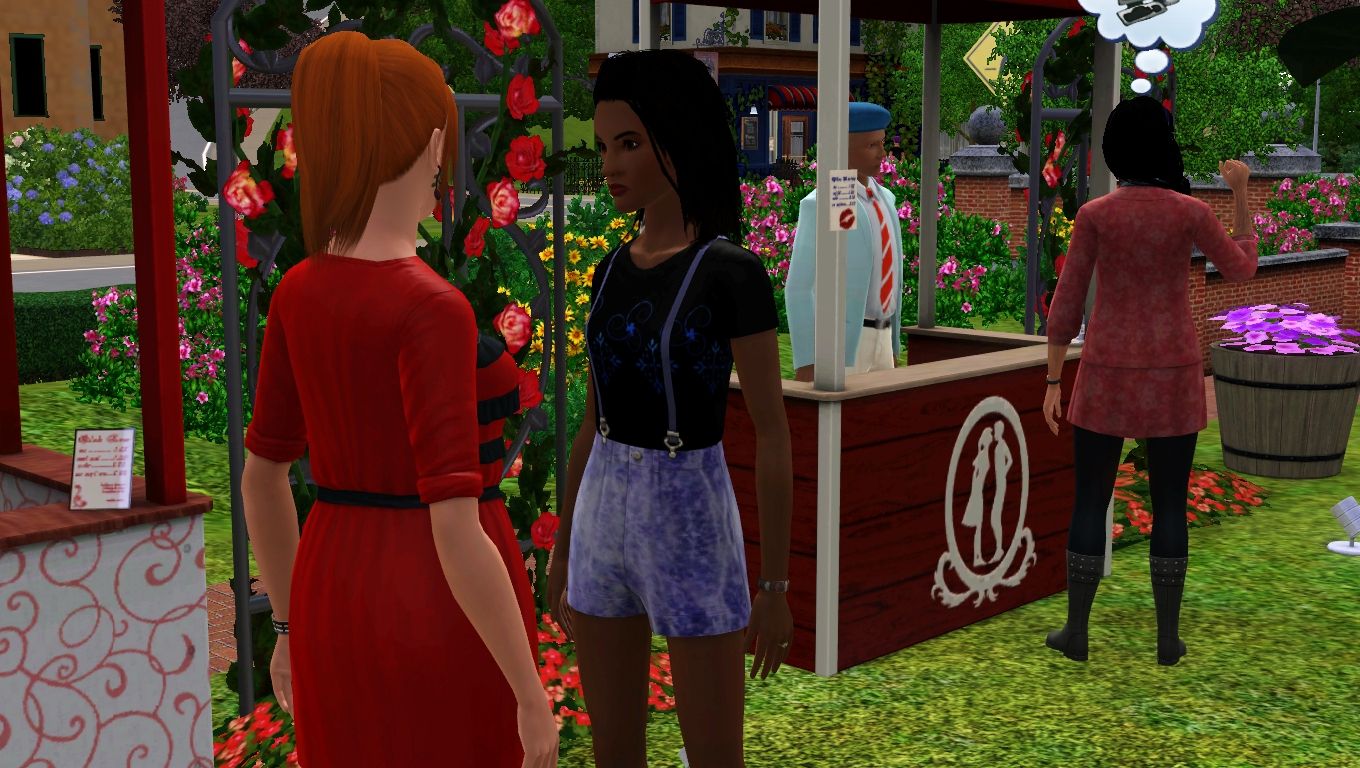 Dalia was genuinely interested and asked if Kyle considered herself Bi, Kyle said she did, Dalia liked the honesty of this girl.
************************************************************
The next day the girls met up at the library, they wanted to start a book club, and were discussing what book they wanted to start with...
Kyle proposed "Why Do Vampires Su*ck?"
She had heard it was a real page turner...
Kate proposed "Game of Thorns" Riley had read it and loved it.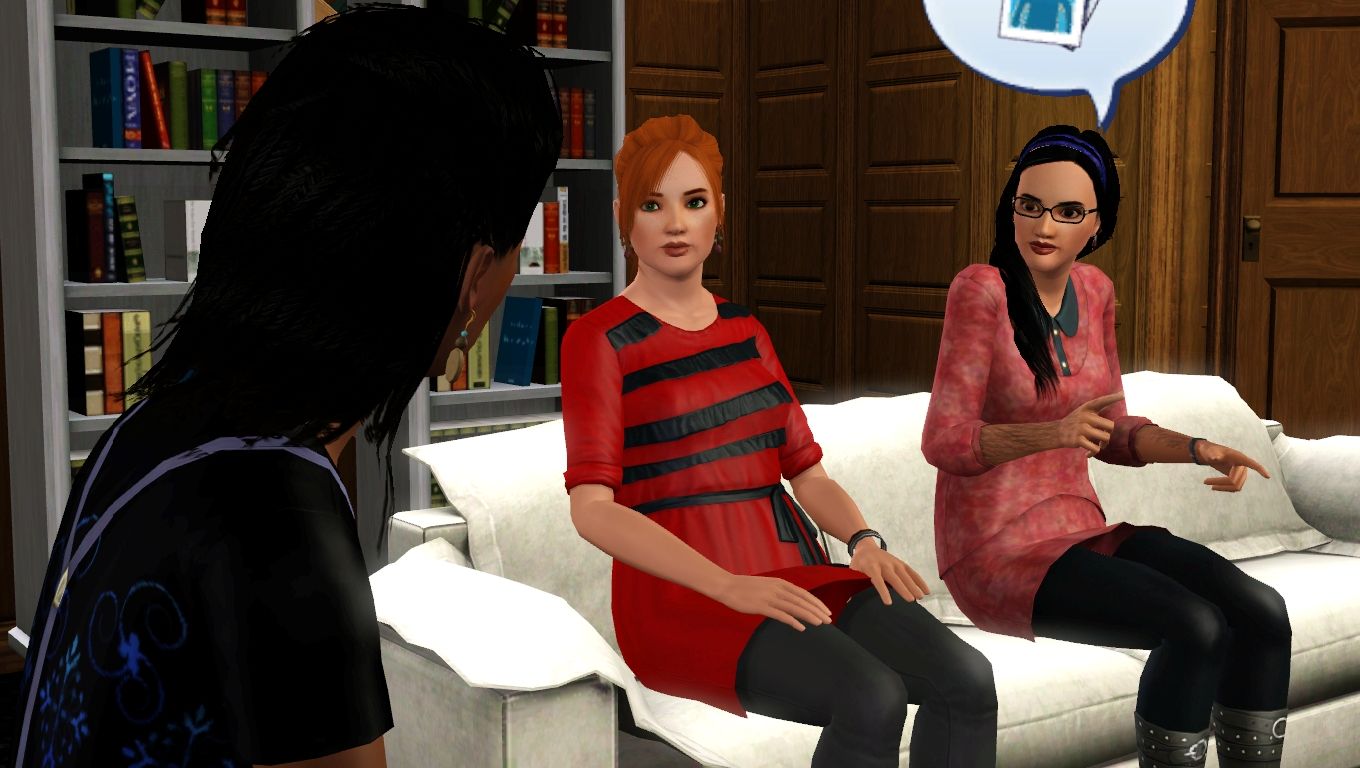 There was much discussion...in the end "Game of Thorns" won out.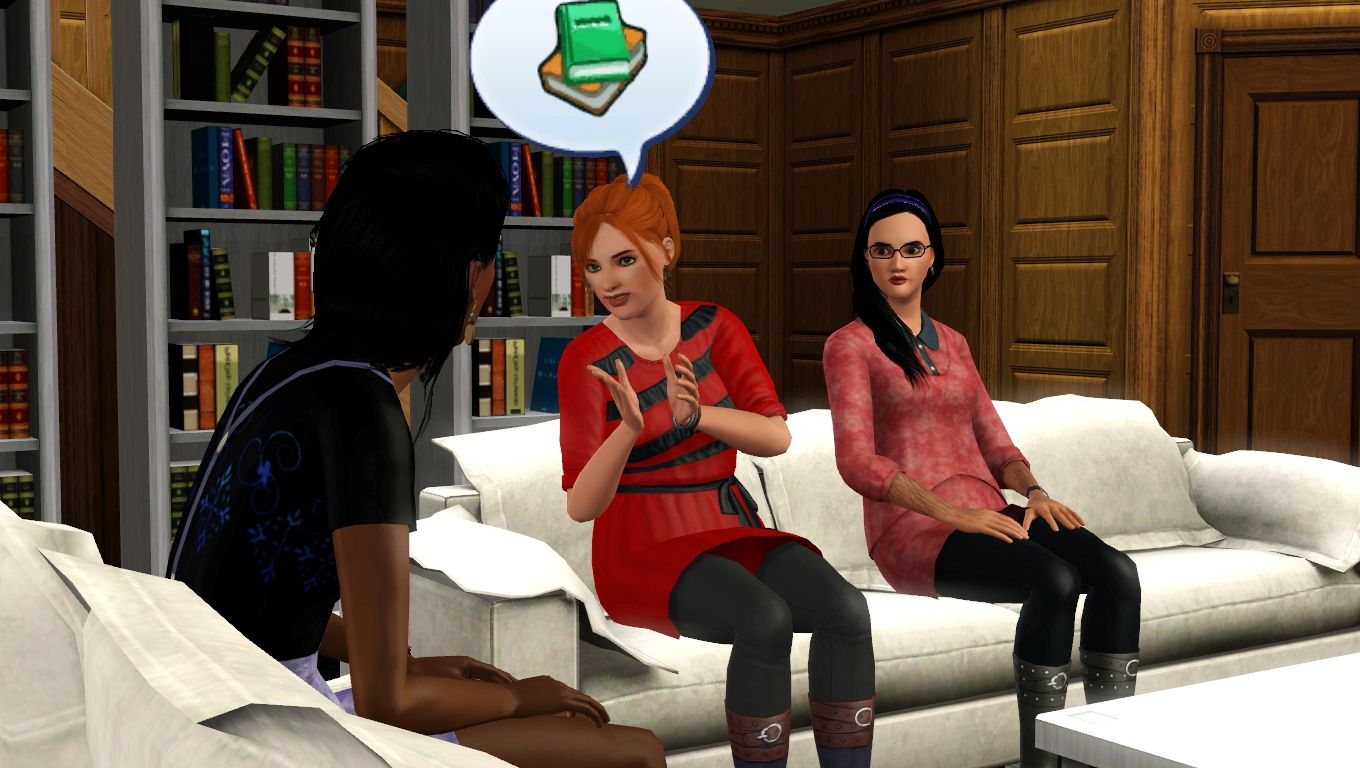 *****************************************************
A few days later Kate decided to invite Dalia and Kyle over, Riley had been distant lately, working tons of hours and Kate was very lonely.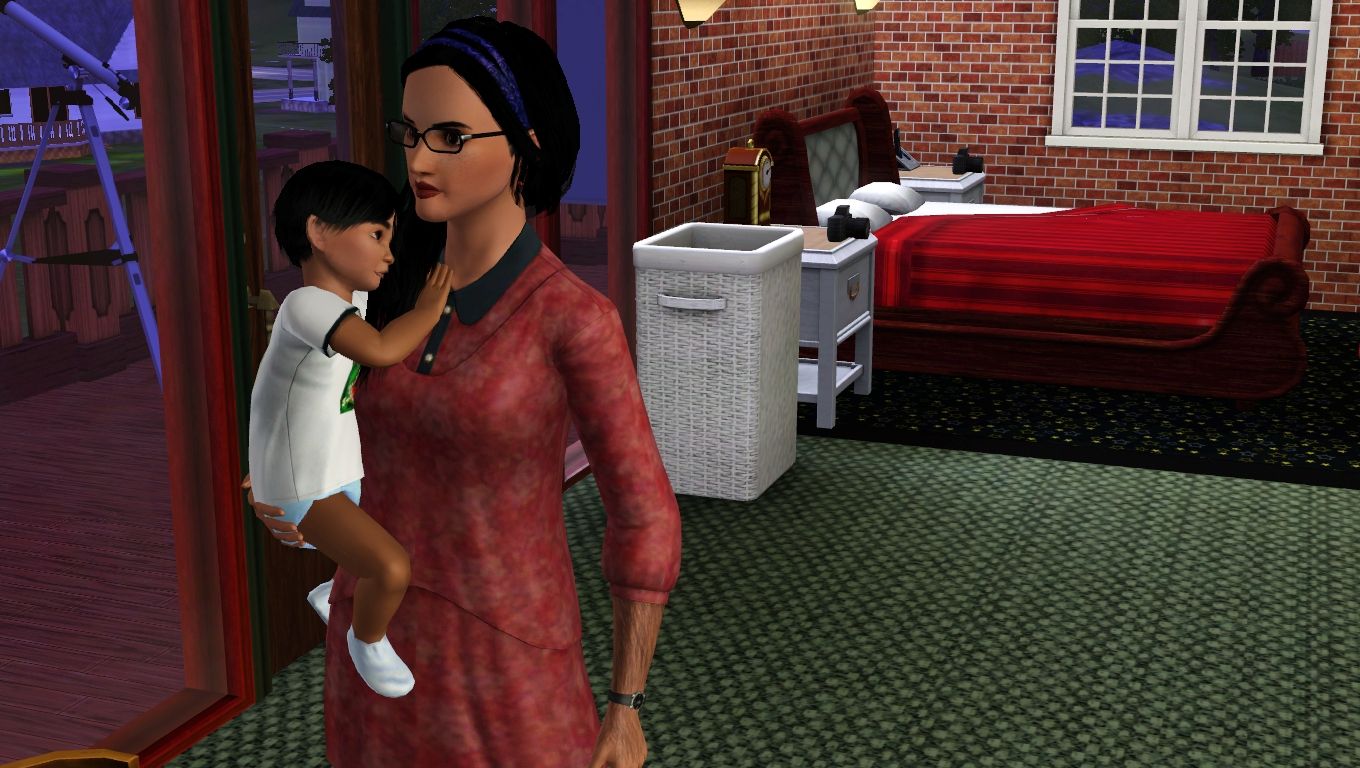 ....unfortunately Colby was up to no good *AGAIN* (this was very much unprompted but worked in to the story perfectly when I noticed Kyle in the background, I have to separate these two constantly!
)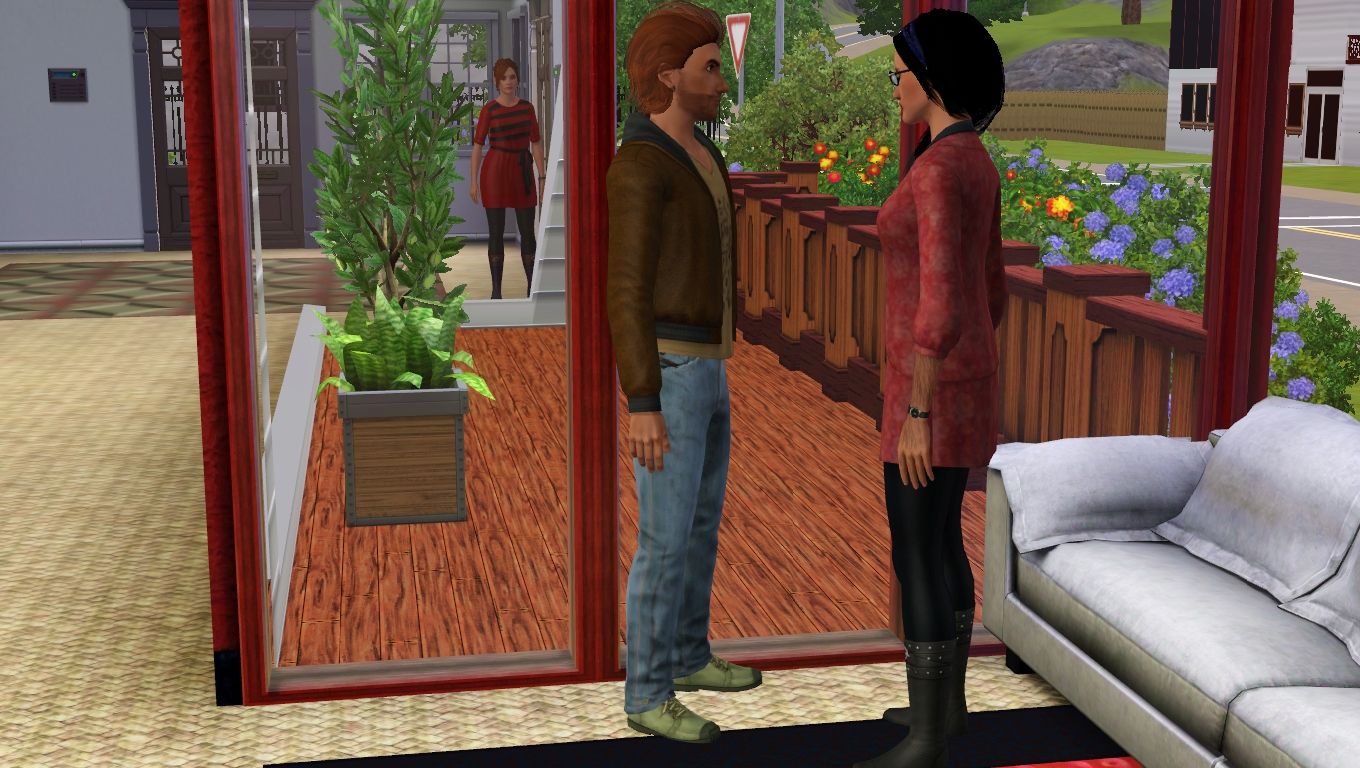 Kyle was of course pi*ss*ed, but mostly blamed Colby because she did know of his 4 year obsession with Kate.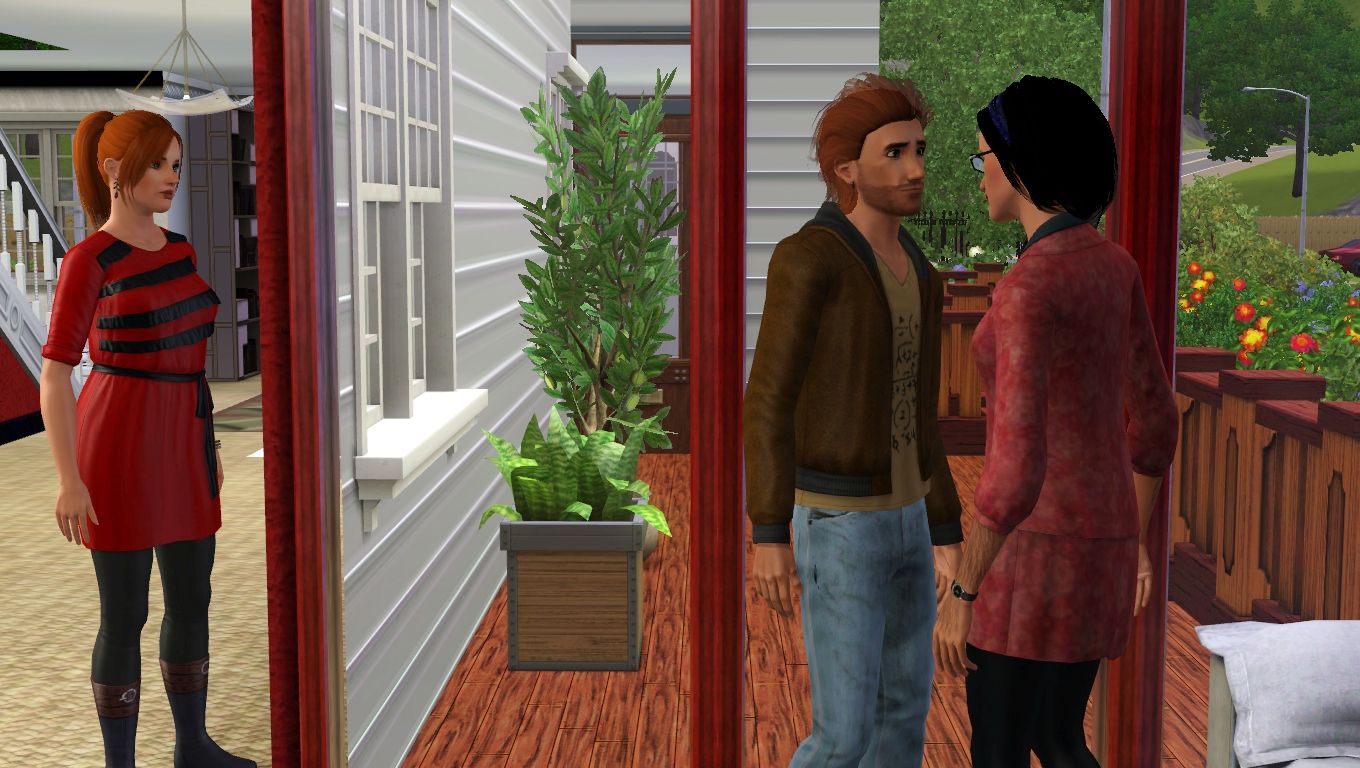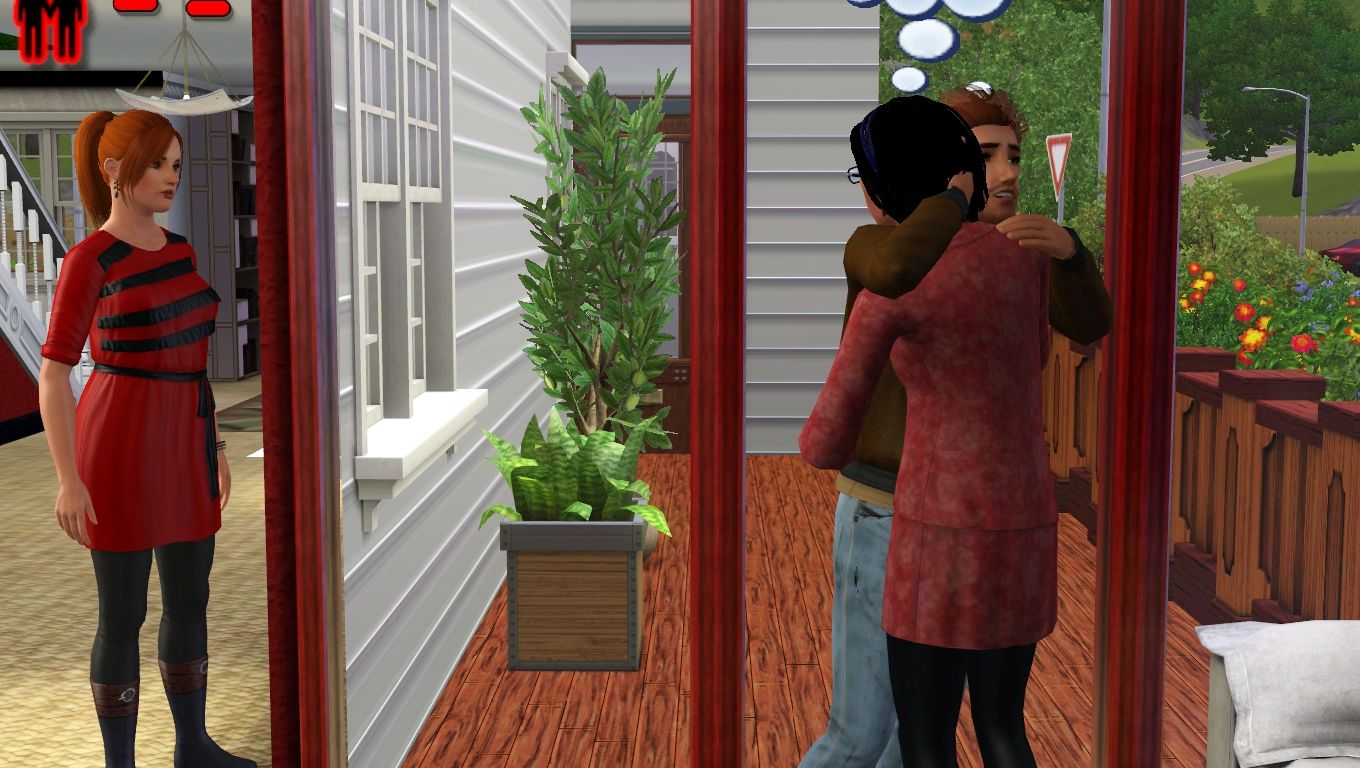 That was the last straw..!! Time to be rid of that son of a motherless goat for good....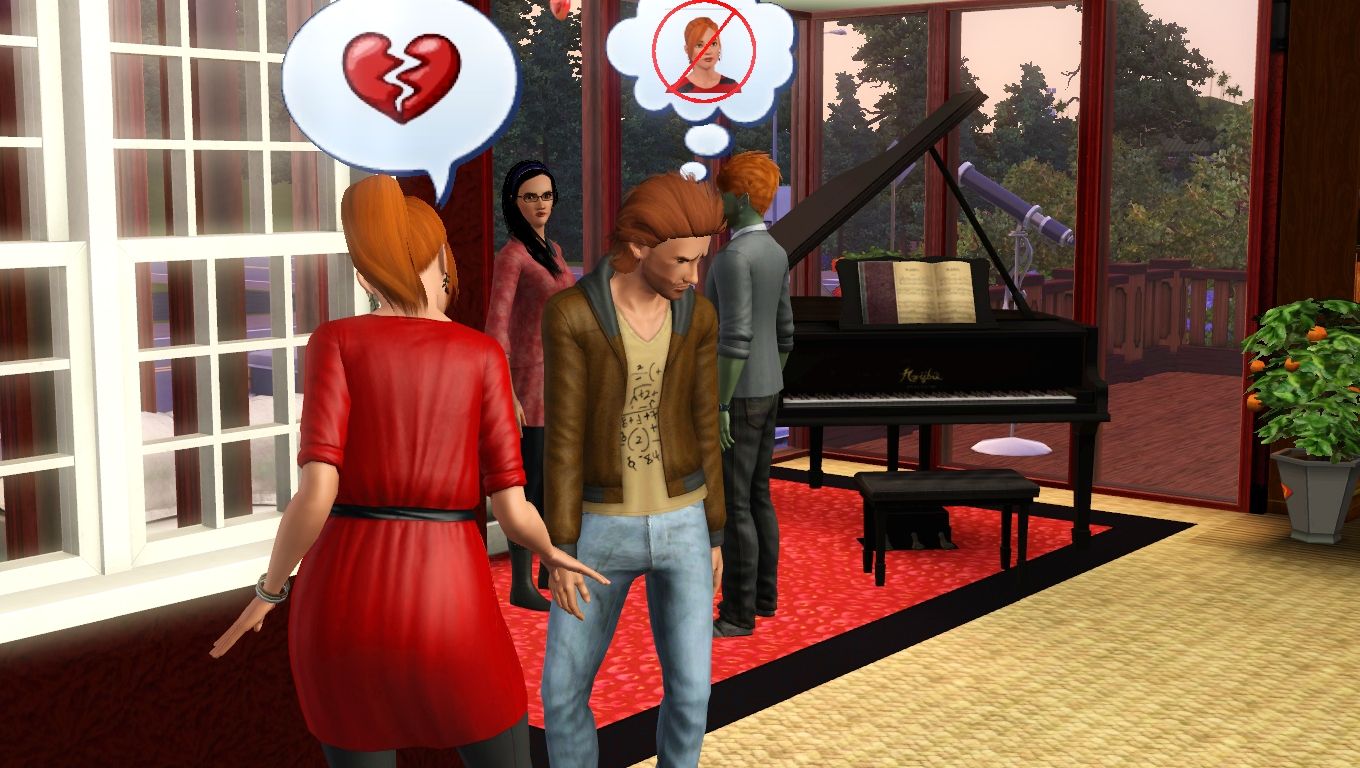 [img][/img]
Kyle ran upstairs to get Colby out of her sight...
In the mean time Dalia showed up...Kate pulled her aside and told her what happened.
Dalia volunteered to go up and talk to Kyle as Kate probably would get punched right in the face. Kyle was as expected not very happy...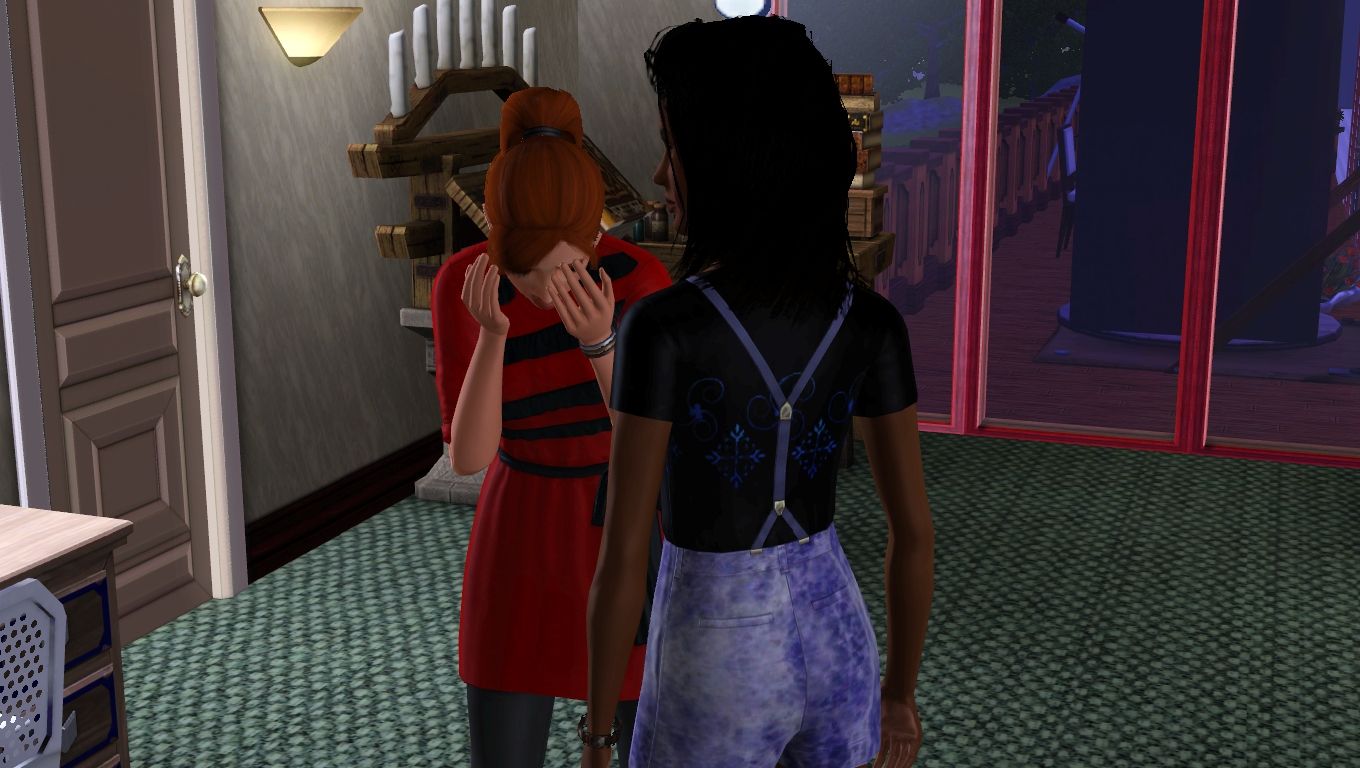 Dalia tried her best to cheer Kyle up.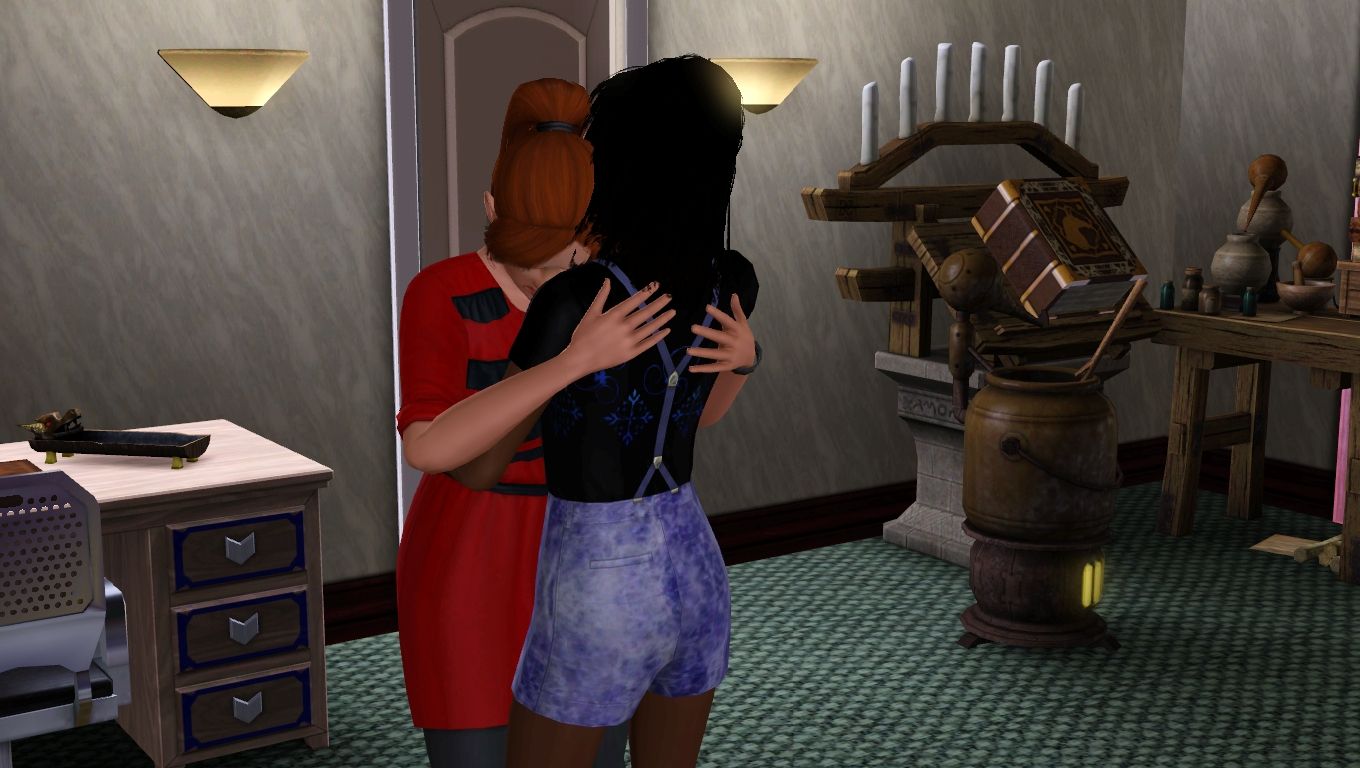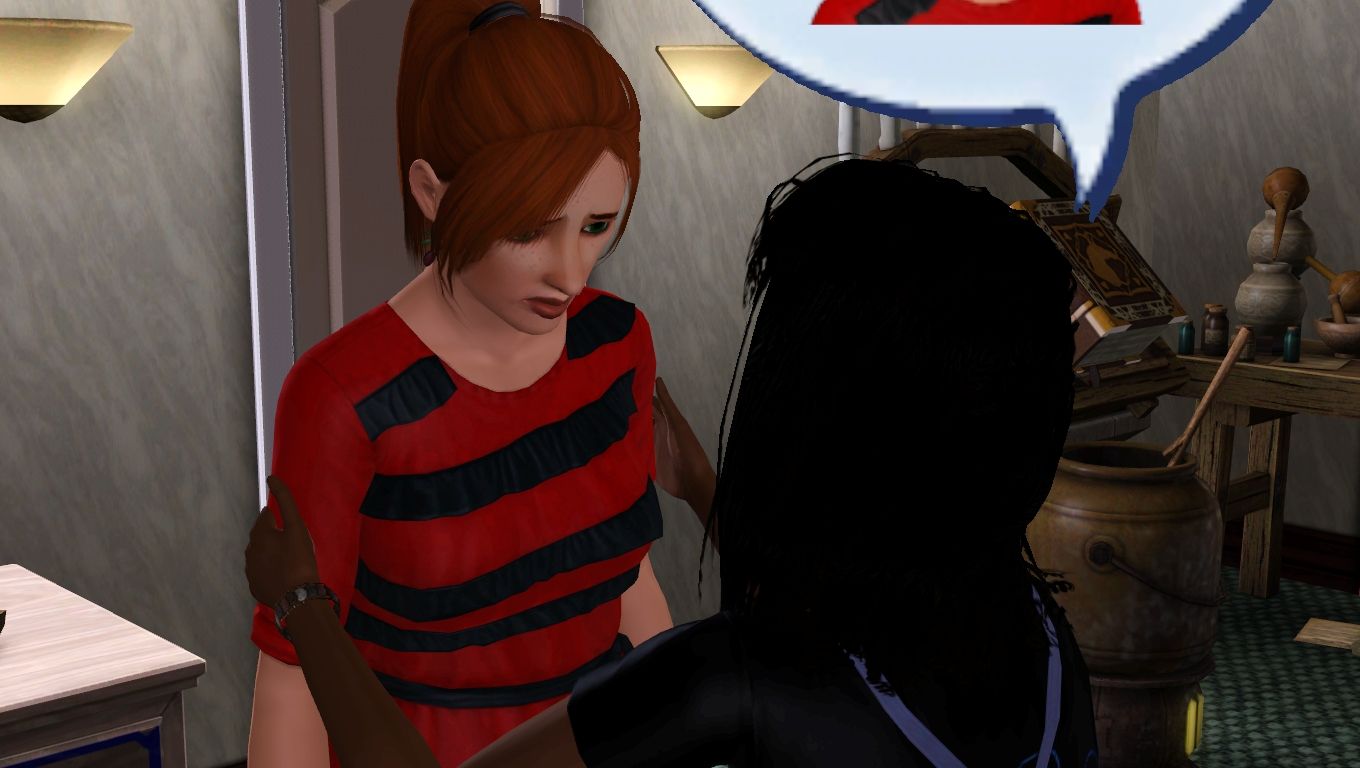 It happened so fast Dalia didn't have time to process what was happening or react to it...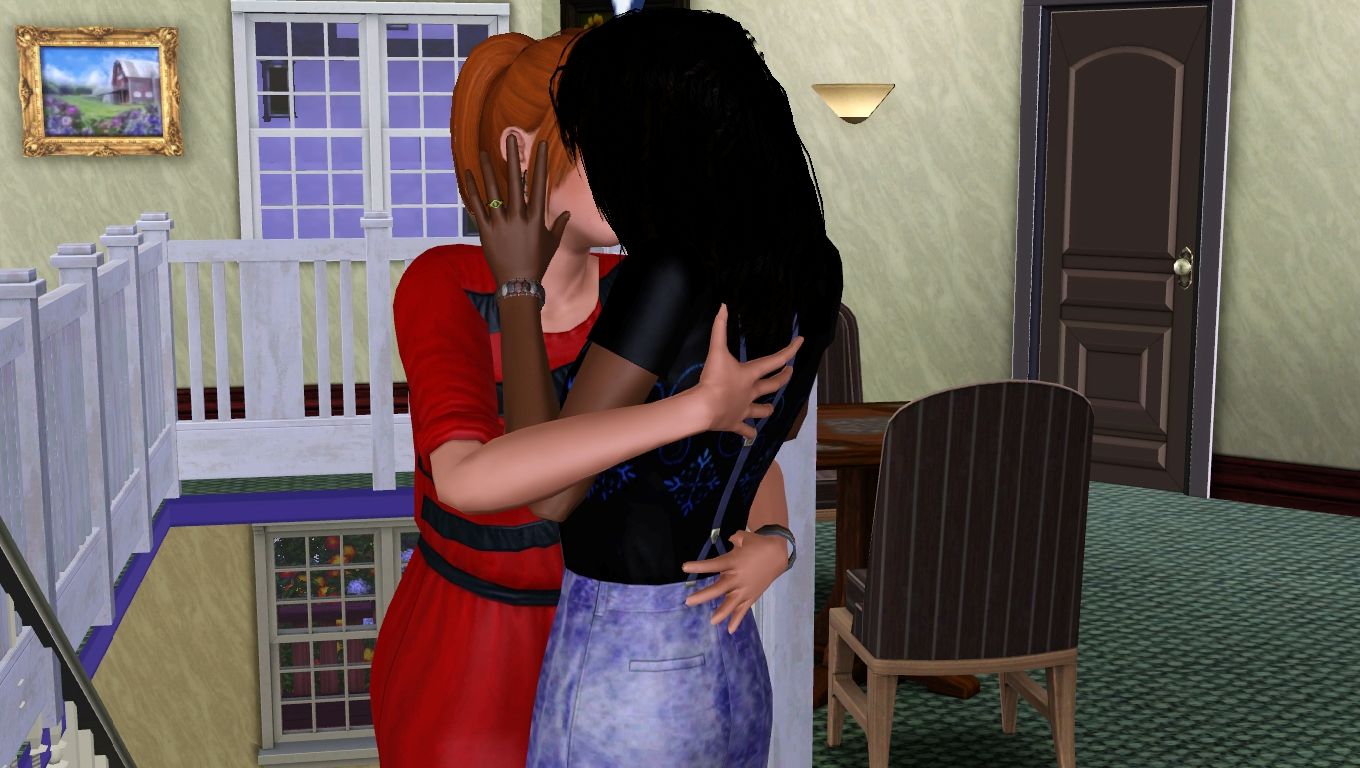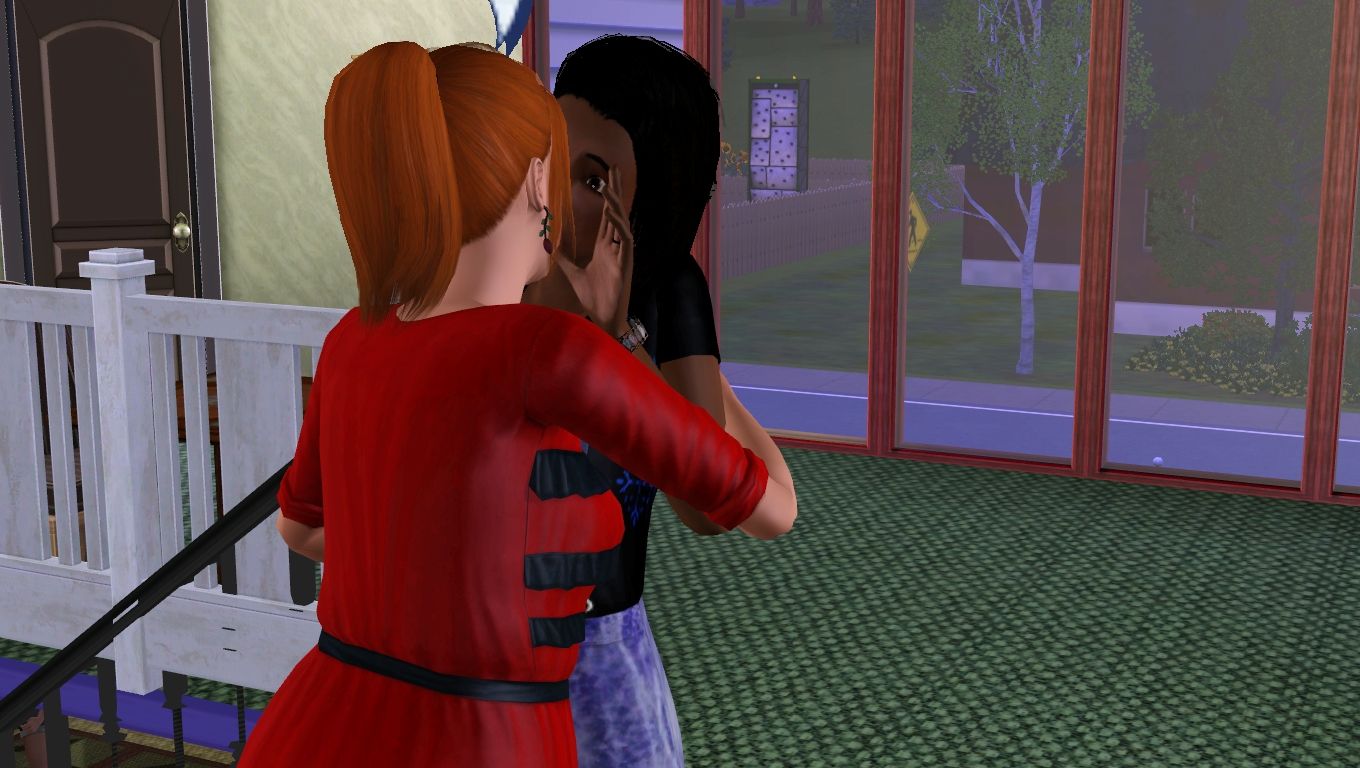 The shock wore off and....
Dalia tried to be gentle in her explaining to Kyle that she just wasn't into girls, she told her that she in love with Mortimer, which was the first time she had actually actively had that thought, it surprised her and suddenly she missed him tremendously.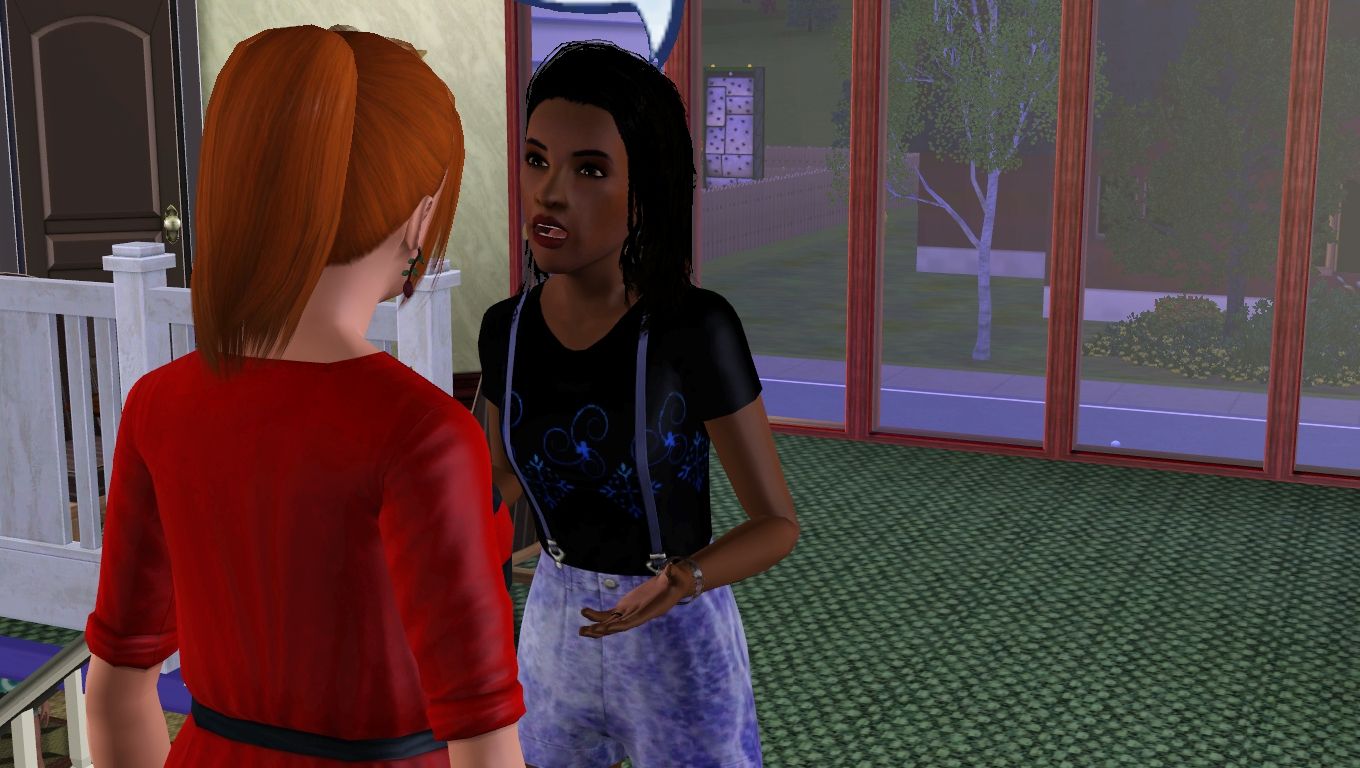 Kyle was very much embarrassed, she blamed the whole thing on her emotional state, Dalia agreed. Dalia told her she very much wanted to be her friend, she would help cheer her up but not with her lips...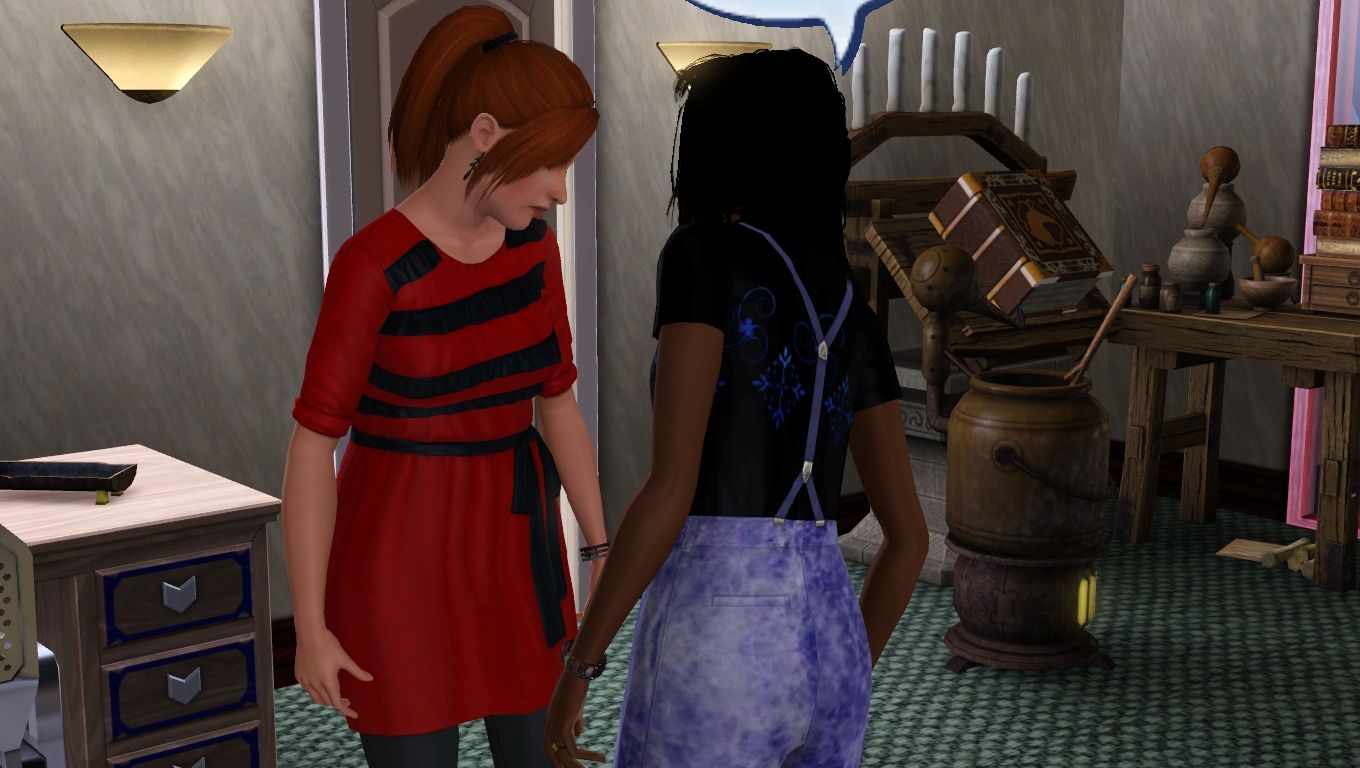 They parted as very good friends....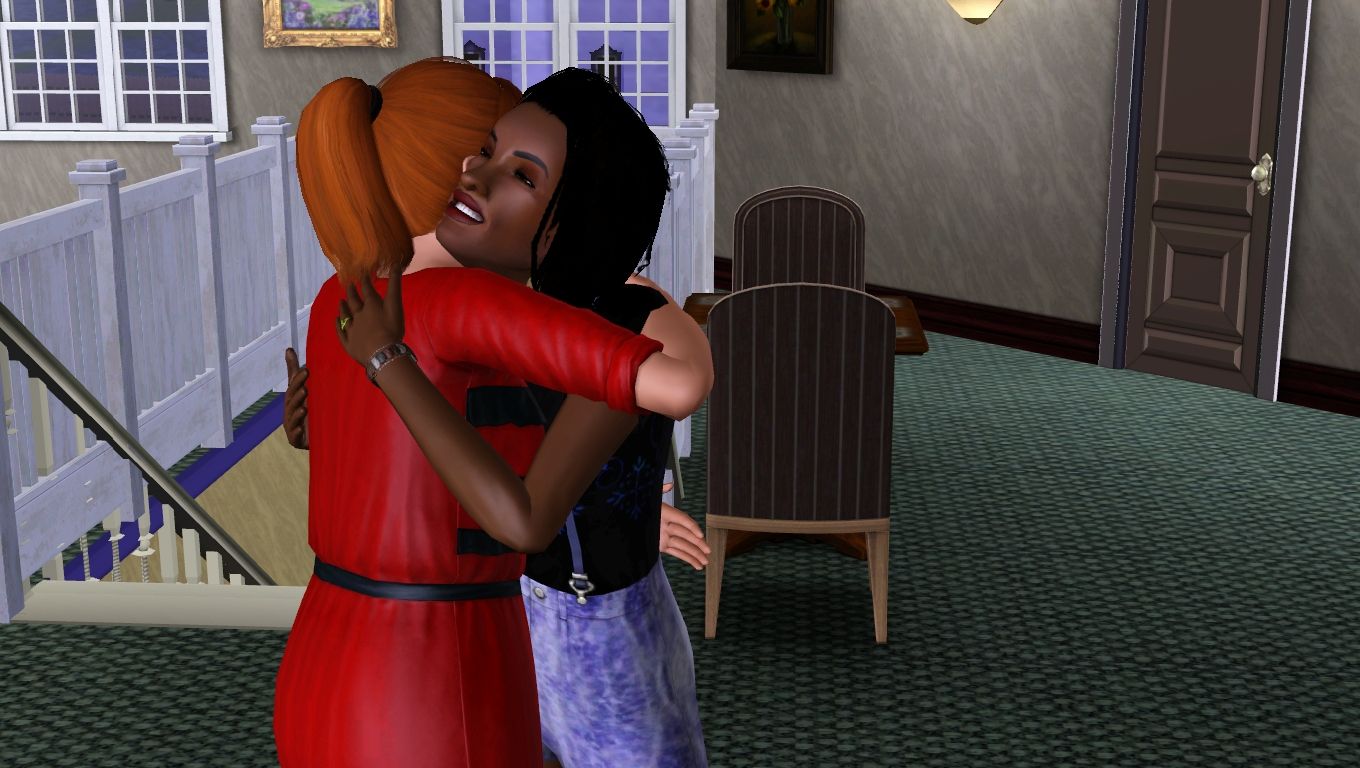 *****************************************************************
*******Goofs and Simmy Silliness*******
Kate and Riley are a very close couple!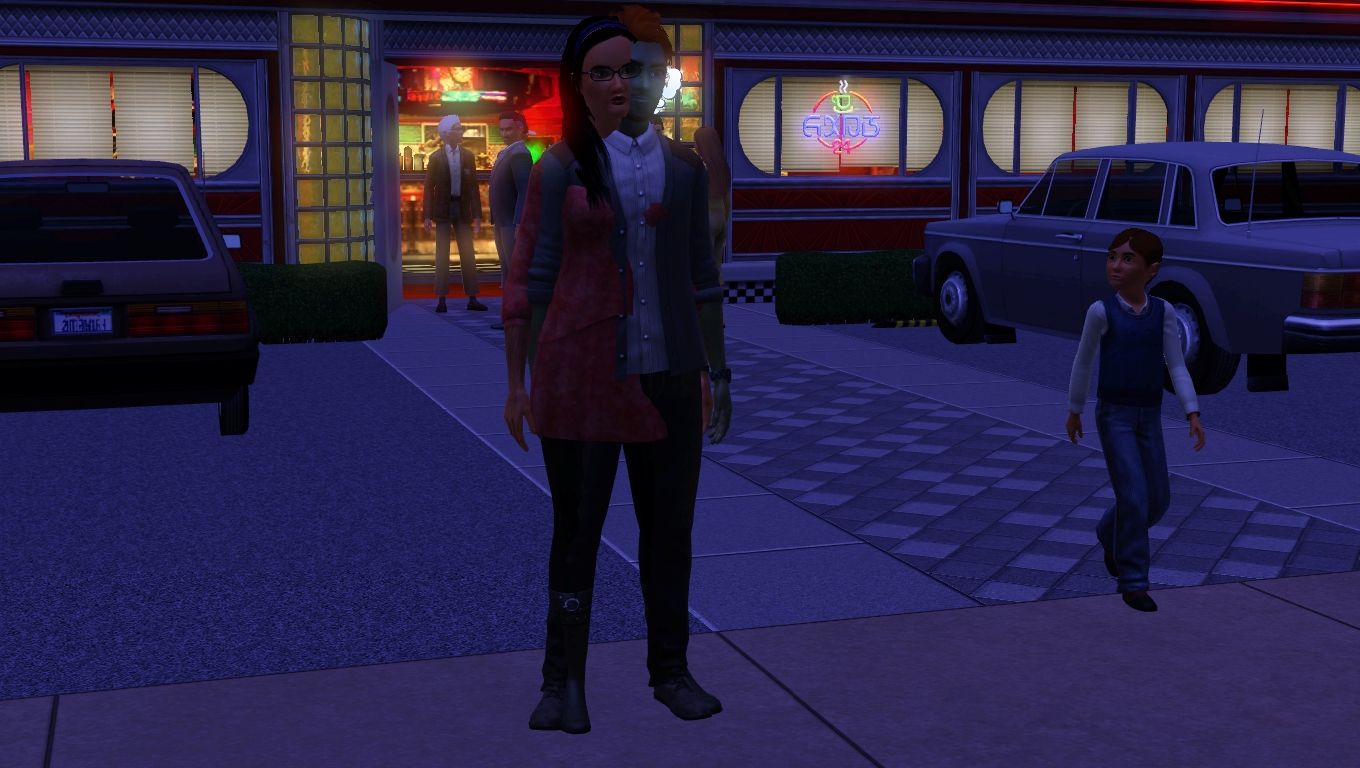 A dancin' Deer!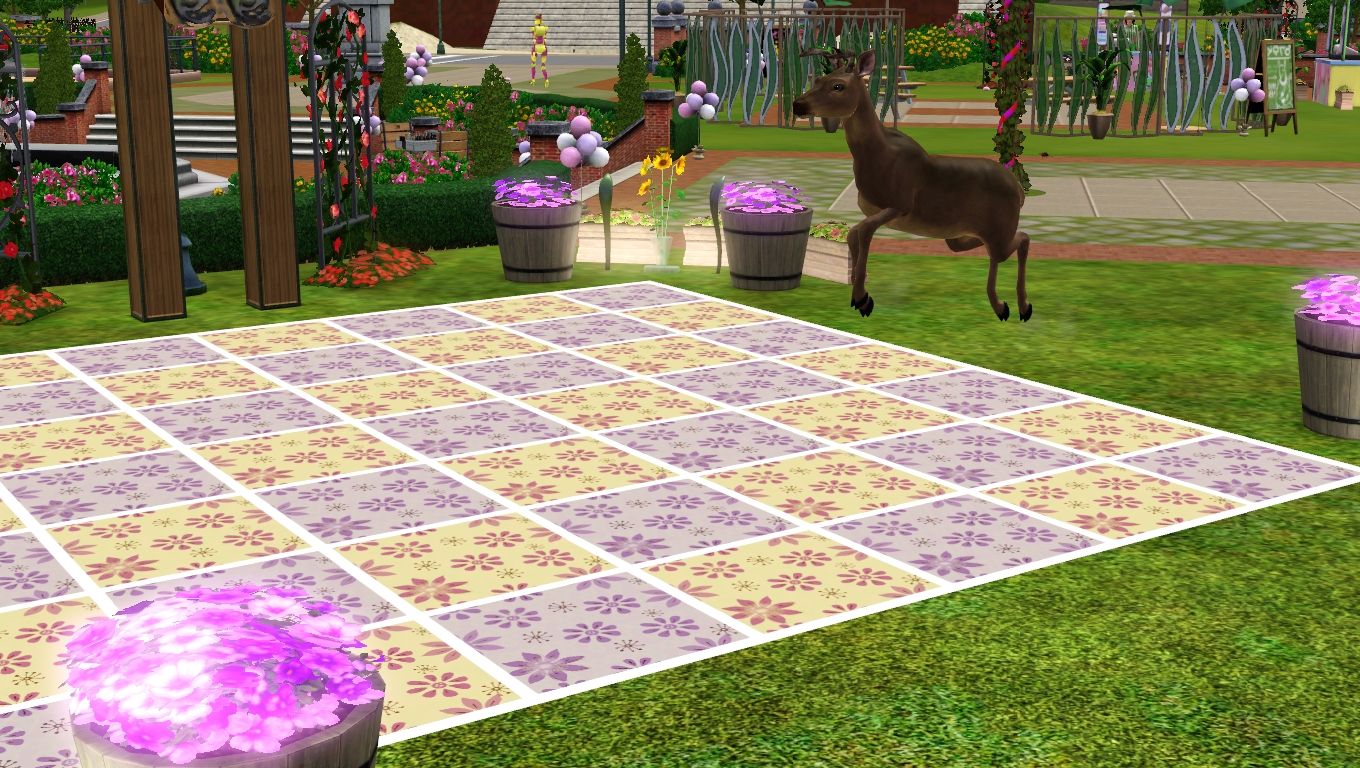 It's not polite to stare....for minutes on end!!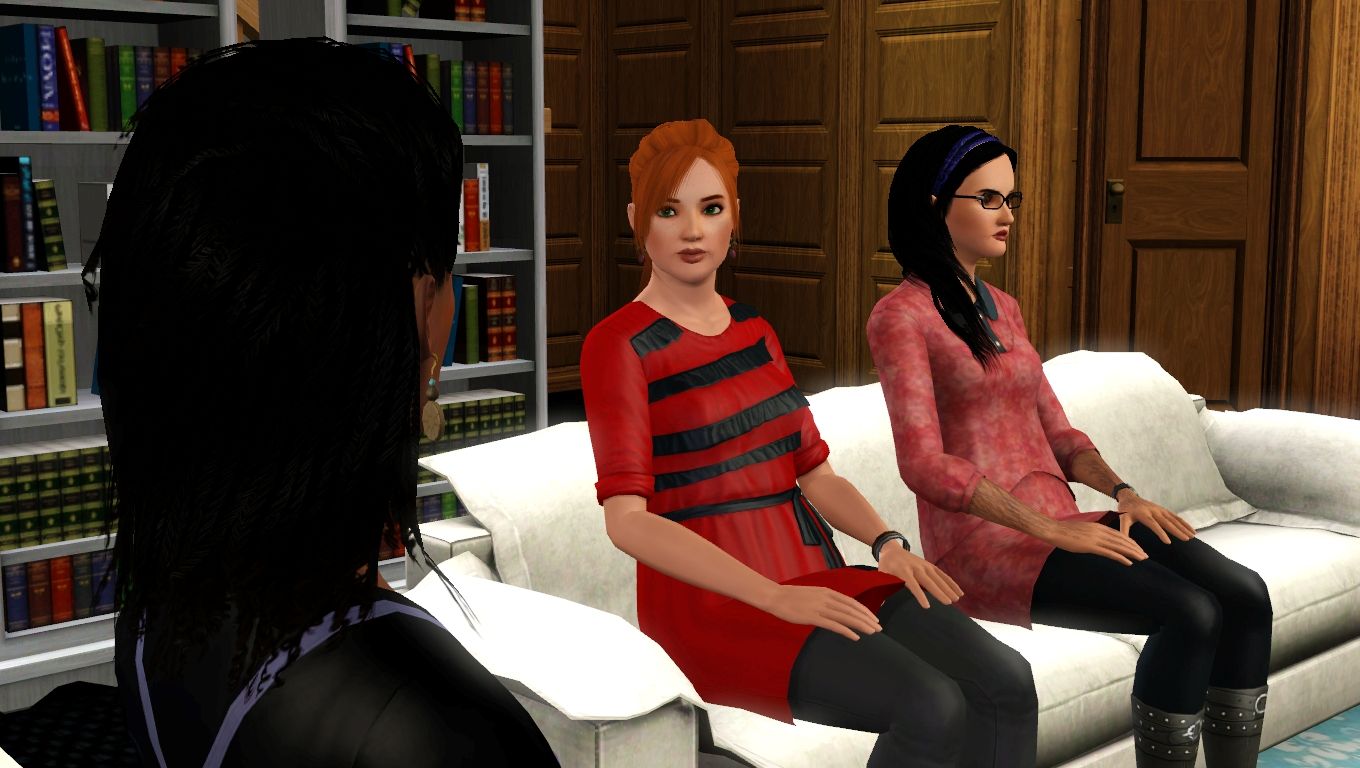 Still staring!!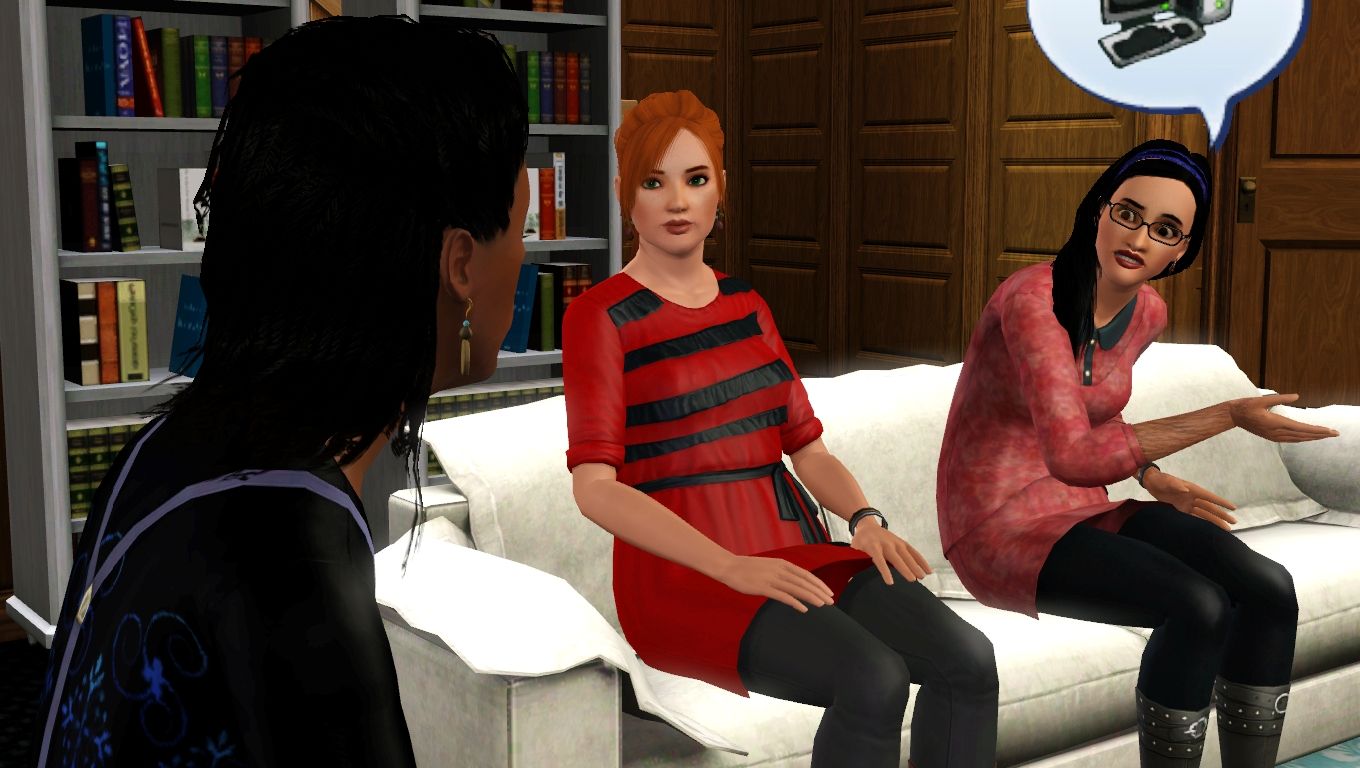 So exactly where IS his cell phone?? *I wasn't spying!!!*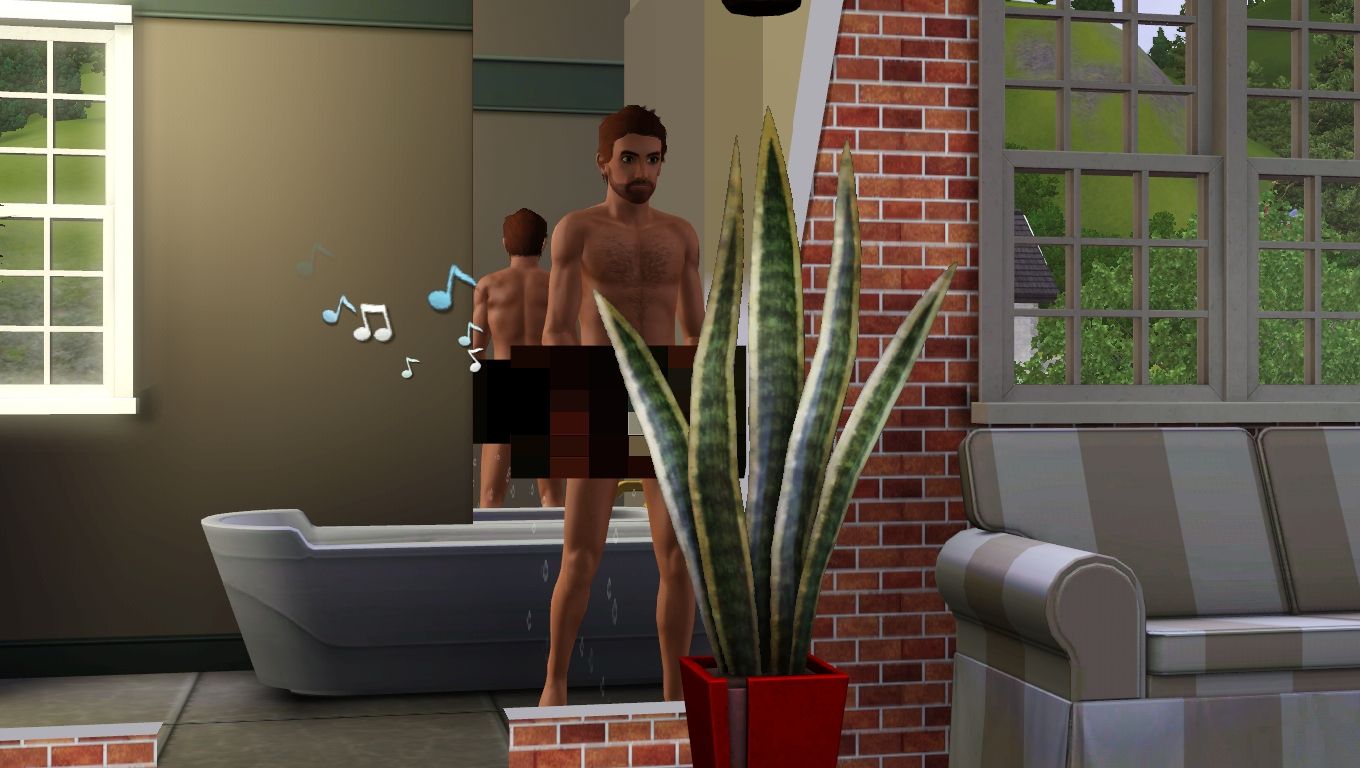 And because I love
him
THEM.....