So I've been playing Sims 4 for nearly a month now. I've been mostly focusing on the new emotions and fulfilling the aspirations. So far just advancing in the Mixology, painter and Journalist career. My Sims went out to the bars but didn't really explore the area they lived in very much. (I still haven't even tried to fish, garden or search for collectibles)
Last night I zoomed out of my house for a second and explored the neighborhood with my camera. Holy Smokes! It's GORGEOUS!! The lighting, the leaves falling from the trees, The rays of light through the branches, the sparkling water, the sound of birds…
This is my Sim's house – I downloaded it from the gallery.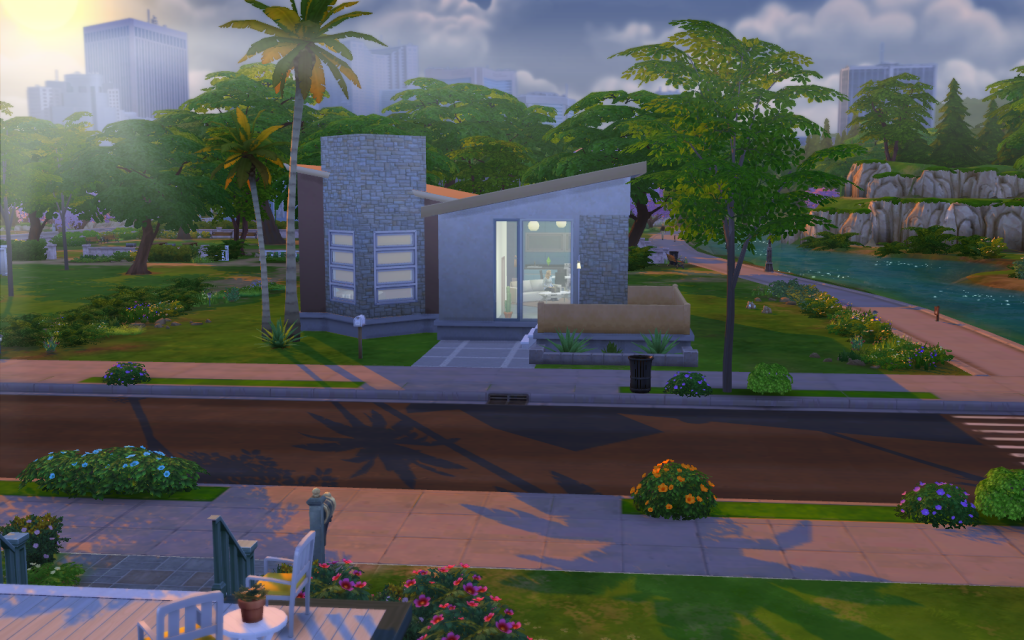 That's the neighborhood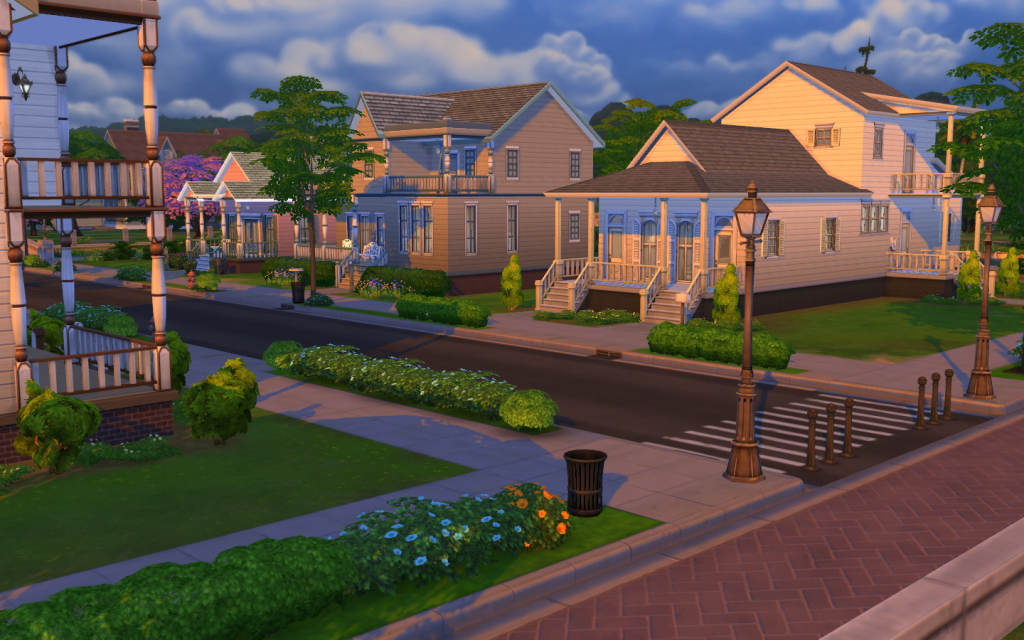 I love the river running through the neighborhood and the little bridge. It's so beautiful and calming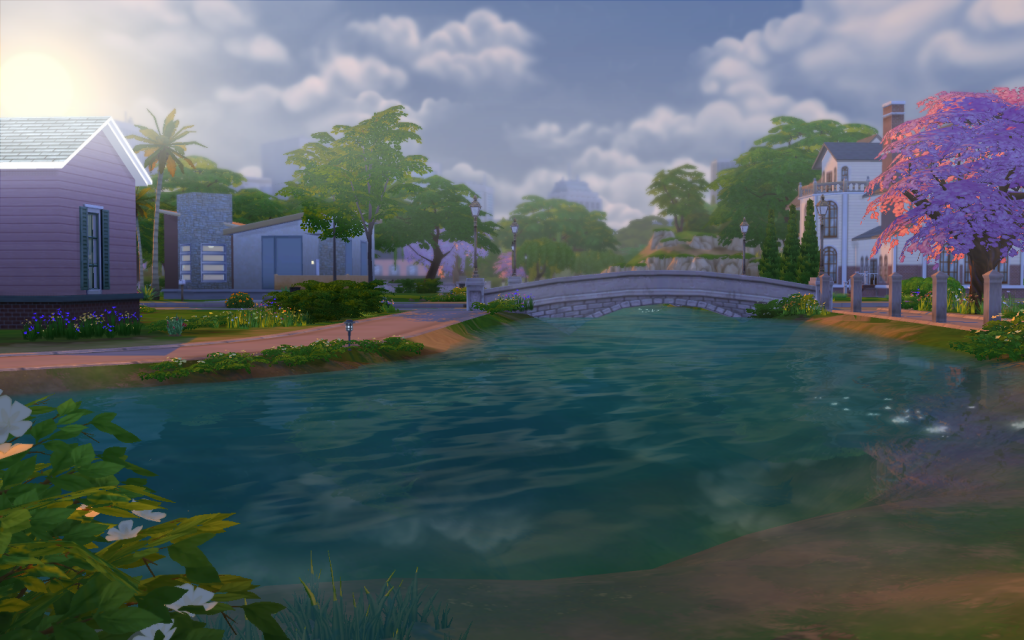 I panned out and saw the river boat for the first time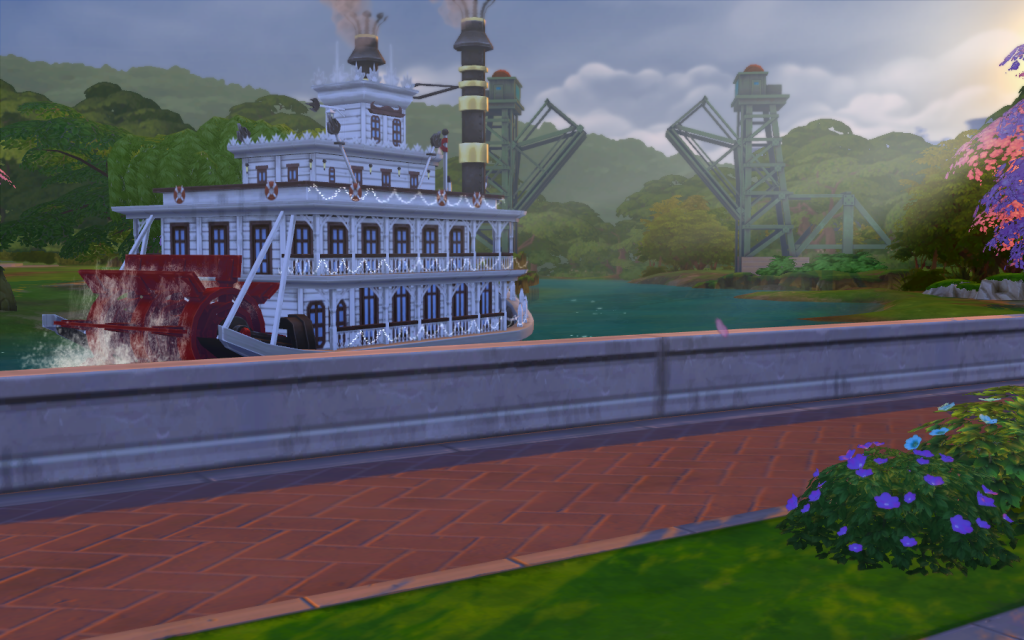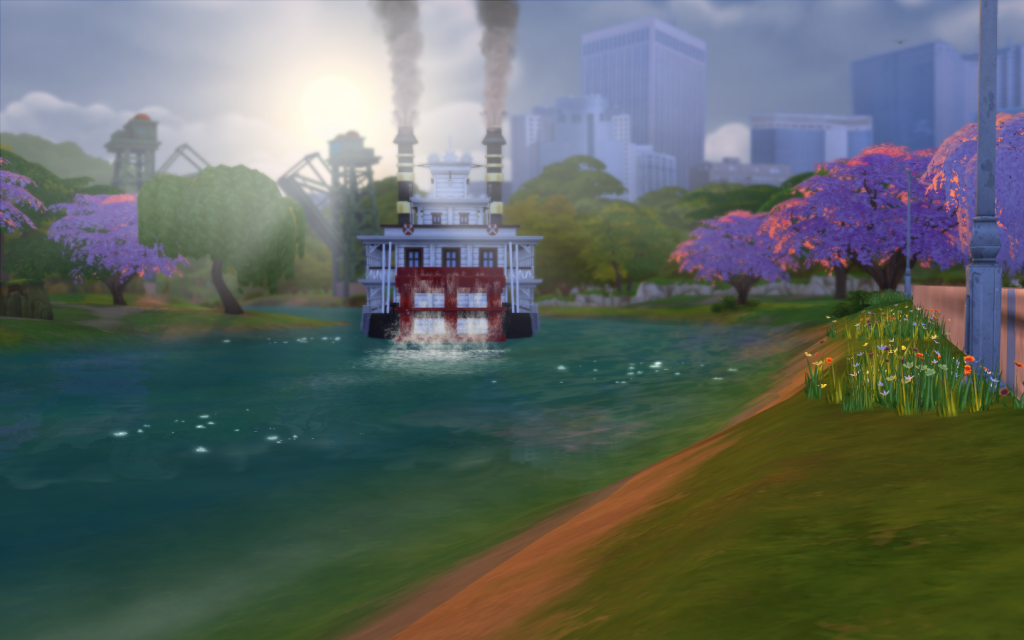 I love how the landscapes look like living paintings in the Sims 4. I'm an artist myself and I'm just in awe of what they have created here.
Just a shout out to the Artists that created Oasis Springs and Willow Creek. It's amazing! It gives the illusion of a world without limits. I'm really impressed. I know some people have complained about the Gaussian blur filter effect in the background, but I love it. It gives the world a mystical quality.
Does anyone have a favorite section of the world to live in? This one is my current favorite neighborhood section. My second favorite is where the goth family lives that has the street car running through it.