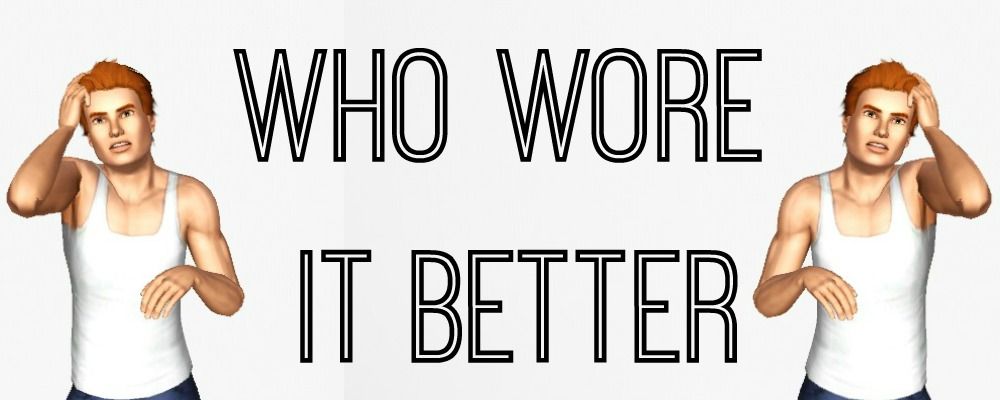 Welcome one and all too the first season of Who
Wore It Better
! This contest is a new kind of difficult, a new kind of challenging, and calls for a new meaning of creativity. This contest is aimed to bring out the creativity in both the designers and the clothing!
Did I mention the twist?...
Season 1 is dedicated too BASE GAME CLOTHING! (Mock Horror Gasp) I know, I know, simply evil! That old plain, fuddled clothing is rarely used thanks to the many new items expansion packs and the store give us, and my goal is too show everyone that with good patterns and a large amount of creativity one item can be worn a thousand ways.
So please feel free to lurk, sponsor, or even drop your name in for a guest judge position!
PLEASE read the posts with banners before asking questions.
example: Assignments and Rules
PRIZES
Thanks to our lovely sponser we will be gifting up to fourth place!
1st 500sp (gifted via Agnezawars)
2nd 200sp (gifted via Jojo)
3rd 150sp (gifted via wiltessa)
4th 100sp (gifted via blgaudett)