This is my Sims garden they will be harvesting from when I next play.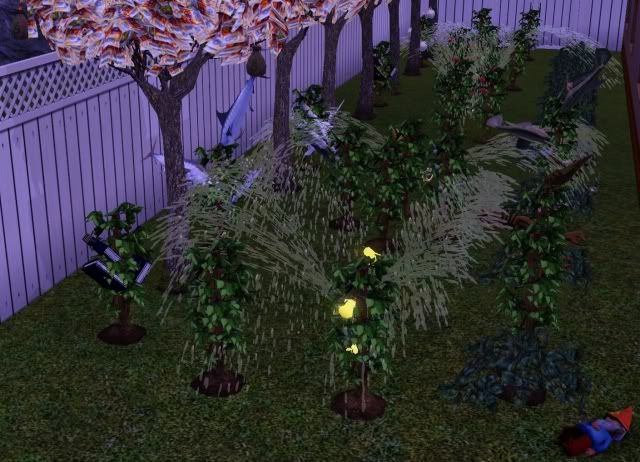 I finally got a Sim that can plant Omni plants and decided to grow fish and books with them. I figure the book crops should bring in quite a lot of simoleons since I fed them volume 3 of skill books.
Some close ups of the more interesting plants: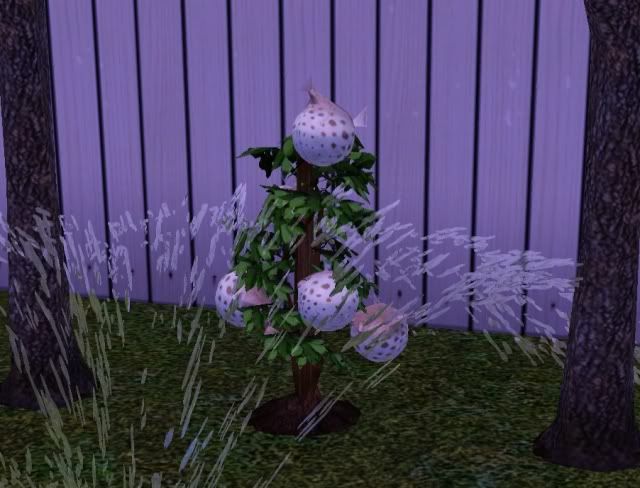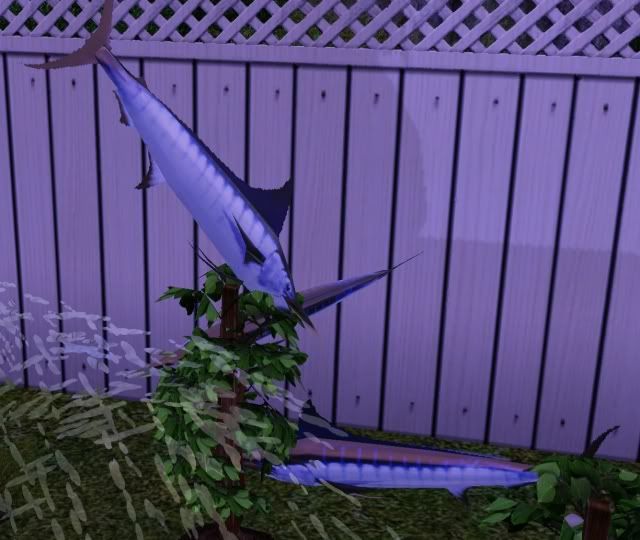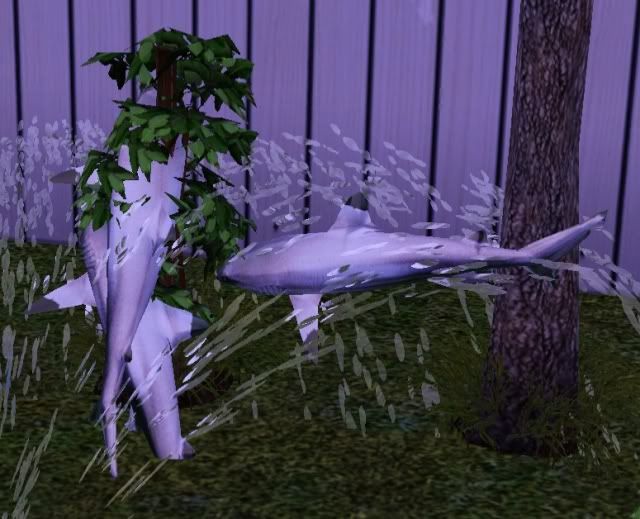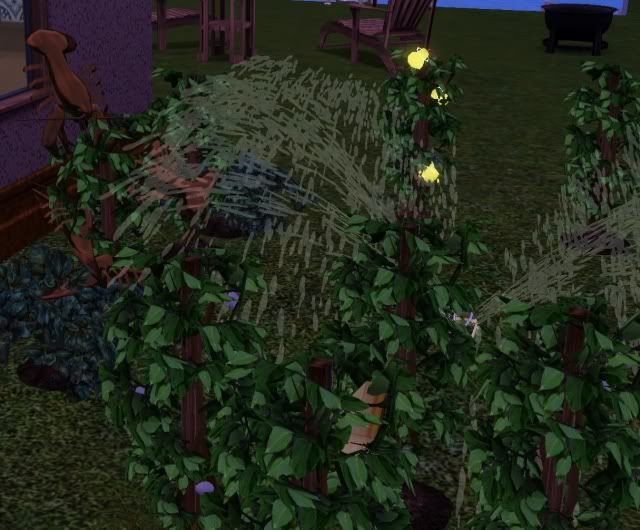 My plant would also eat Rubber Ducks but I didn't think they were worth growing. Has anyone else found other things the Omni plant will eat?