Here are the links I know about for CAW textures. If you know of any others post here and I'll pop them in the top post.
Terrain Textures
by Rusty333P @ tumblr
by Rusty333P @ tumblr
by Zerbu @ mediafire
@ Cawster
by Zerbu @ mediafire
Oasis Landing Textures, Roads,
by Mr. C @ EA Caw Forum Added Nov. 2013
auntielynds @ MTS Added June 2013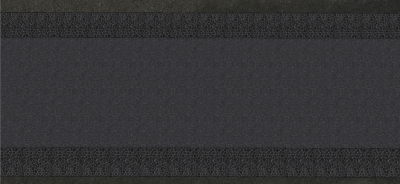 Boardwalk Wood Plank Texture Pack
by aminovas
by Zerbu @ mediafire
by MrCrumplebottom1 Added June 2013
auntielynds @ MTS Added June 2013
auntielynds @ MTS Added March 2013
Nothing exciting, but here they are.
auntielynds @ MTS Added Feb. 2013
extracted by 123456123456123456 @ Mediafire Added Dec. 2012
extracted by auntielynds @ MTS
Mr.C's Supernatural Textures & Roads
EA Caw Forum, added Sept. 2012
extracted by Atakoy @ MTS
Mr.C's Lucky Palms Textures & Roads
EA Caw Forum, added July 2012
added June, 2012
@ MTS added April, 2012
I have 47 new textures for you
by HturnerP added Sept, 2011
MrCrumplebottom1 HiddenSprings Textures
extracted by Mr. Crumplebottom added Aug 28th, 2011
added Aug. 28th, 2011
by NILXIS @ Nilixis Sims3 added Feb 7, 2011
Textures Extracted from other EA games
by Ouerbacker added Jan 29th, 2011
added Jan. 18th 2011
In this post are distressed, in game textures as well.
added Dec. 30th 2010
Extracted by Emmies
Bridgeport roads extracted by Emmies
Added Nov. 6th 2010
Twinbrook/Ambitions Textures
extracted by Drowssap
Twinbrook/Ambitions Roads
extracted by Drowssap
:!:
by HystericalParoxysm @ MTS
These are some of my favorite, go-to textures
130 Custom Textures Pack by Stw405Horror Texture Pack by Chellemh29
This is her thread
New Terrain Textures for CAW - Extracted from Ts2!
by MrCrumplebottom1 added Sept. 4th
@ mediafire
by Simsimsillion
added Nov. 2010
Auntielynds Water Textures Folder
mediafire
box download
Caw Terrain Packs & Create A Road: Urban Street Pack
English Road Textures! ;D by MrCrumplebottom1
added Jan. 30th, 2011
Drowsapp's Snow Tire Track Road
Wyndhane's Custom Roads Pack Pictures
Viewing your .dds textures so you don't have to guess
Instructions for installing your new textures:
When you download click on save and then download them where you can find them.
Okay now you have your files downloaded I will walk you through putting them into your game. I'll write this for beginners like I was just a few months ago.
Find your files and then open up Windows Explorer.
On the left hand side under Folders, go down to Documents,
then to Electronic Arts,
then to The Sims 3 Create A World,
then to UserToolData.
then click on SourceTextures.
Now just drag and drop the new .dds files into the SourceTextures file.
Adding the Textures to your World Palette
Make Your Own Textures
If you would like to try your hand at making your own textures here is a link:
or here is a quick tutorial:
Using Gimp
1. Get gimp, and the .dds plugin. Links here, and how to do the plugin, very easy...
2. Pick a pre-existing texture from your Source Textures File. If you want pink grass, get a grass texture you like. Choose something that's not too dark.
3. Drag and drop this into gimp. you get a pop up like this, un-check the Load mipmaps box.
4. Click on "Colors" on the menu bar, and the "Hue-Saturation"
5. Now you get this pop up and you just mess around with the sliders.
6. Under "File" click on "Save as", and name it, and click "Save".
7. Then just save with these options, and your done.
At this point I always do another "Save as" and save it as a jpeg. now when you are looking for your textures, you can see them.
You can also get your own new textures. Google "Free Seamless Textures" and you'll get a bunch of different sites with interesting textures. Just make sure they are cropped to 1024x1024, or 512x512. You'll lose some detail in the texture if they are 512, but for some textures you only use to highlight it's better to have them at the 512, they are a much smaller file size, which will help lower you're overall world file size.
Easy Peasy
Obtaining DDS Plug-ins and installation