Hey everyone!
This is not a new Sims 3 story from me actually...it's from my 11 year old daughter.
She wanted me to share it on here with y'all and hear your thoughts on it.
We both hope you'll enjoy it. She's turned into quite the budding author and of course this momma is very proud.
I've transcribed it over
exactly
as she had it written, fonts and all. But I did fix some typos and made some additional paragraphs along the way, with her permission.
---
🐴
Horse Hearts
🐴
By: LNM
Chapter One
Warm water washed
onto Jane's shoulders as she turned the bath on. She loved taking nice warm baths on cold late nights like this one.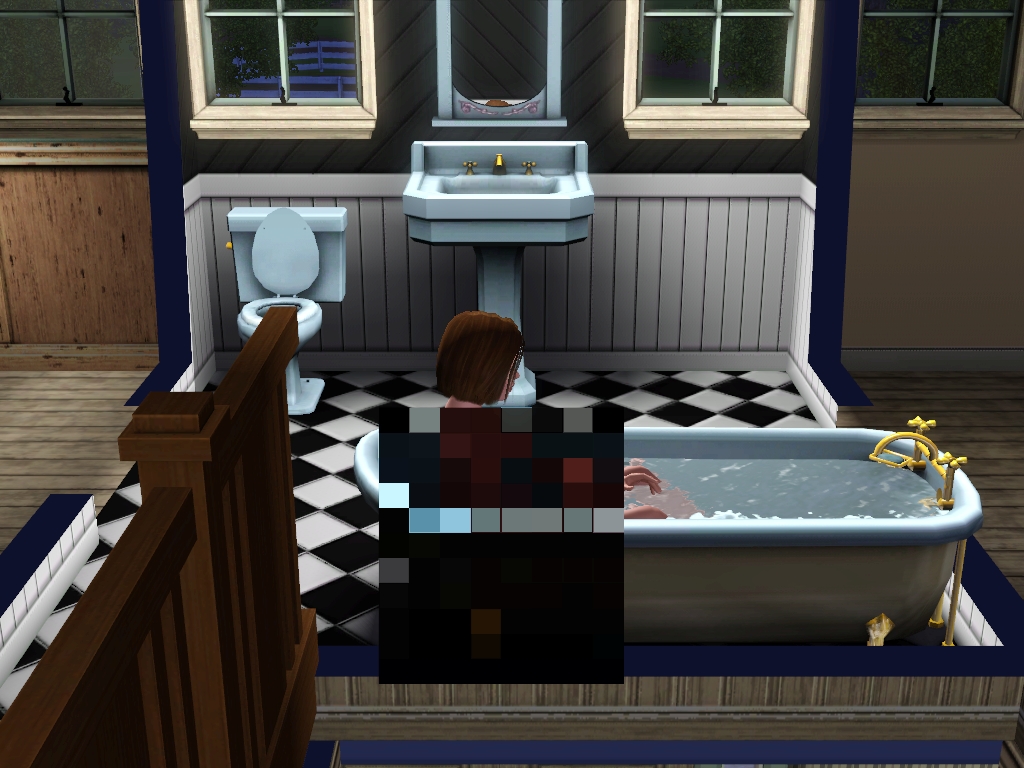 Her heart leaped at the sound of the door opening, and she quickly ducked down into the water.
"Hey Jane! You won't believe what-- oh! I'm sorry!" Jessie came walking into the bathroom and immediately covered his eyes with his hands.
"Jessie? What are you doing here?" Jane gasped. She put her hands over her mouth in surprise.
"Right... about that..." Jessie murmured. "Our house kind of got lit on fire so we decided to move in with you guys for now."
Jane felt a bolt of shock go through her. They couldn't live here! They barely had enough room for Jane and her family.
"You're serious?" Jane asked him in a serious tone.
Jessie nodded. "Mmm hm. We're roommates now."
"Well get out so I can get my clothes on!"
Stepping out of the bath, Jane immediately reached for the towel that was laying on the floor. She drained the bath as she got out of it and wrapped the towel around her.
The room felt steamy and humid, and Jane had to hurry to put her clothes back on.
Once she had announced that she was dressed, Jessie came back in with an excited expression as he grasped Jane's hands.
"You know what this means? We can ride horses together whenever we want! And maybe our parents will hook up." He said with joy beaming in his eyes.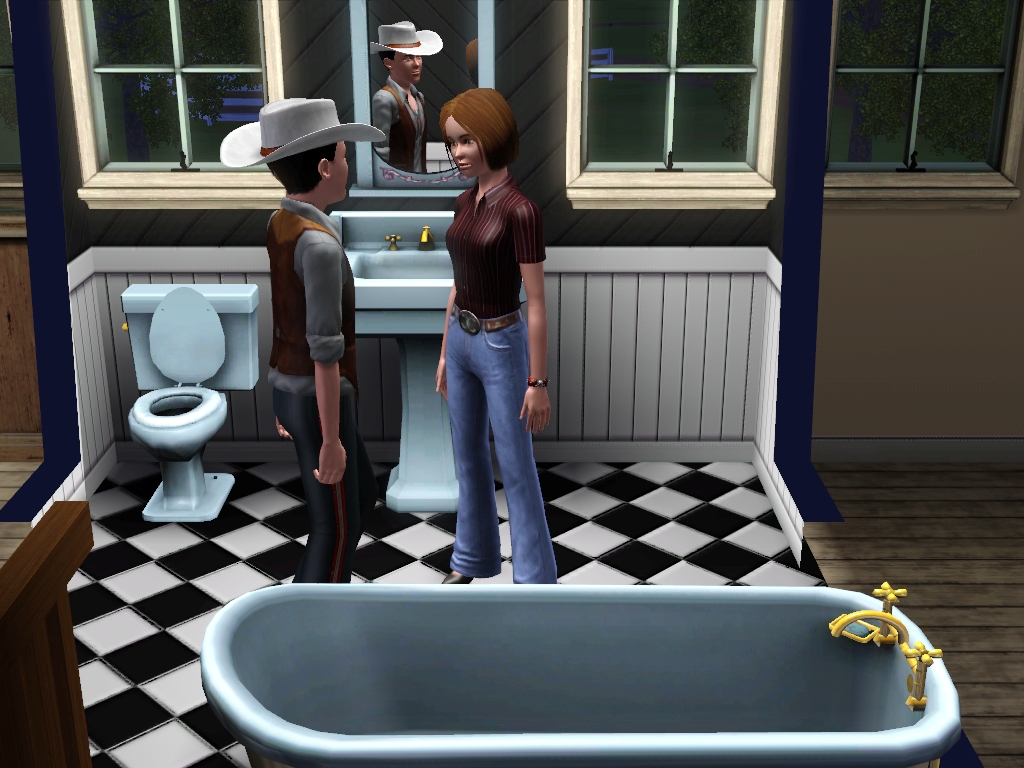 Jane sighed and looked down at her feet. "Do you really think they're meant to be together?" She muttered.
Jessie's eyes grew wide. "What are you saying?"
There was a long moment of silence before Jane shook her head and waved his question away. "We'll make this work."
The two jumped as the door kicked open yet again, and Daniel-- Jane's little redheaded brother-- came in.
"What are you two weirdos' doing in here? Kissing?" he asked while making a disgusted face and squinting.
"No!" Jane and Jessie exclaimed at the same time.
Laughing, Daniel turned around to run into the other room.
Jane rolled her eyes and followed after him into the bedroom with Jessie following behind her. "I swear that little maniac is on my last nerve." She murmured to him.
Daniel was bouncing around on his bed beside Jane's.
Apparently, Jane's mother had moved another bed into the bedroom for Jessie to sleep on. The blanket was white and fluffy, with many green leaf patterns on it.
"This isn't too bad!" Jessie commented while leaping onto his bed and digging his face into the pillow. He kicked his shoes off onto the floor and rolled onto his back.
Jane smiled and came to lay down on her bed as well.
Her brother was sitting crisscross applesauce on his bed and staring at the floor. Jane assumed he was daydreaming.
Well as long as he's got something to do and isn't pestering me, I'm fine with it.
She thought to herself with a sigh.
"So Jane, think we could go visit crazy cat lady's house again tomorrow morning?" Jessie suddenly asked from across the room. He sat up and gazed over at Jane with a smirk.
"What? No! She is not to be messed with. Remember that time when she tried to throw a stapler at me?" Jane replied with narrowed brows. "a
stapler!
"
Jessie grasped his stomach and chuckled. "Yeah, she's called crazy cat lady for a reason. That old woman is out of her mind and surely has more cats with her than how many Tribbles are on the Star Trek ship." He joked.
But Jane wasn't amused. This old woman wasn't just a crazy cat lover- she was downright terrifying.
Whenever she would hang out in her yard she would always stare at the people who walked by with her wide, non-blinking eyes. She would even threaten anyone who set foot on her property. But why?
"I guess we could... but I don't think my mom would like it." Jane replied nervously while eyeing Daniel, who was squinting his eyes at her suspiciously.
"Who said we would have to tell your mom where we were going? She doesn't get out of bed until about 9:00, and my dad doesn't really care where we go." Jessie pointed out.
He wasn't wrong, Jane just wasn't sure if his evil genius plan would actually work. They could get in trouble.
"You mean Victoria? No, no, no, you can't visit her! She really is insane like Jessie said!" Daniel cried while grabbing his sister's arm and anxiously shaking it.
Pushing him away, Jane folded her arms and glared at him.
"And how do
you
know about that?" she questioned.
"No reason," Daniel muttered. He slid under the covers of his bed and turned to lay on his side facing the wall. "Goodnight," he said in a muffled voice while reaching his hand out to turn the lamp off that was on his end table.
The room went dark.
To be continued...