Do you like family gameplay? Then this mod is definitely for you that you! It adds surrogate mothers, artificial insemination, views on having kids at the current moment, and more!
Here is Fantazia's review video on this mod: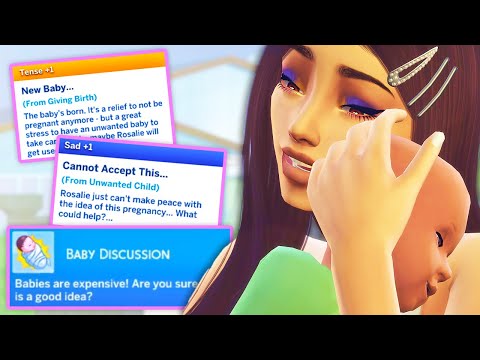 One of my personal favorite parts of this mod is the pregnancy interactions and moodlets, so, in a way pretty much the whole mod is my favorite. Sims now have mood swings and cravings, and can go to pregnancy counseling, and parenting and birthing classes. They can go buy things for the upcoming baby, a rabbit-hole interaction, and telling the big news to the partner is a lot more realistic, instead of them always being happy about it, even if they like kids, they can still not want kids at the current moment. See for yourself, its probably one of my favorite mods along with UI cheats, and MC command center.