In the sims 2 we had Art Nouveau styled objects in the base game, even the Maxoid team made a store set too. Mind you Art Deco is not the same as Art Noveau, they're both different. The style has a lot of curves since the art style emulates the curved lines of plants and flower.
the TS2 Store set looks like this, it's called Art Nouveaulicious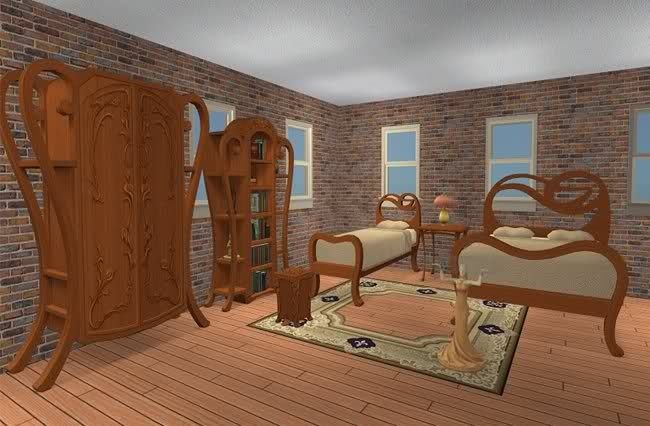 I really want to see the style getting revived back in The Sims 4.