Okay, I have not played TS3 in a year, and even then it was a nostalgic toe-dip.
Today, I was looking through my TS3 screenshots folder and looking at all the shots from a TS3 story I had posted from long ago when Supernatural came out. And oh boy, the nostalgia!
That had to be my greatest simming--ever.
But it occurred to me that that it was primarily the joy and immersion of telling a story. It is true that my stories are based on game play, but telling a story does distract and interrupt pure game play. There are things you skip, or don't do because you need to get the perfect screenshot, you need sims to do particular things, and you are in a hurry to get your next post up for simmers who are following your story.
I am thinking about playing through that story again, only this time:
NO STORY TELLING!
This time I will focus on just the enjoyment of playing The Sims 3 and the characters I have come to adore.
The story is already written, so I can now just play along the major plotlines and enjoy the game, and perhaps discover new things along the way.
The story: CK213's Supernatural Story Thread
Sithia is a dark fairy, kicked out of the fairy kingdom for the danger she has become to her own people.
With no memory, she goes forward to make a future for herself in Bridgeport and collect sims to help her build it.
So I will now play out Sithia meeting and collecting the sims she met in the story.
I do believe I simply added them to her household for story convenience, but now she will have to work to add them. She had a goal to build a castle, which I cheated a bit by having her farm Tiberium. So no Tiberium either. They will work for it, building skills, advancing their careers, working their business, etc. I will focus more on life outside the household by enjoying the city more and interacting with the other sims in town.
Oh wow!
I just realized that all the supporting characters simply appeared in the game with a backstory already created.
I could play out their lives before they met Sithia.
Also, for the entirety of the story, I did not have Seasons, University, Island Paradise, or Into The Future. So playing again should be different.
And speaking of Into The Future, I did start a sequel featuring two supporting characters on a time travel adventure.
I never finished it, so now I can also play that out after Sithia has achieved all of her goals.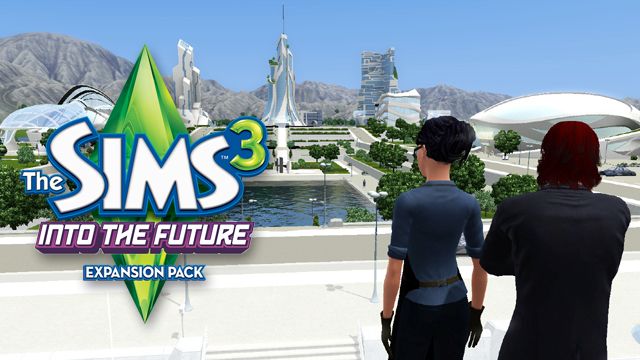 The story did have enemies for the sake of drama, but it would take too much contrived effort to play out their plot lines.
I think I will add them just to have enemies, but I will not play out anything complicated.
The fairy queen and her major domo weren't truly enemies, but I think I will put them on a small out of the way lot just to have them around.
I really like them.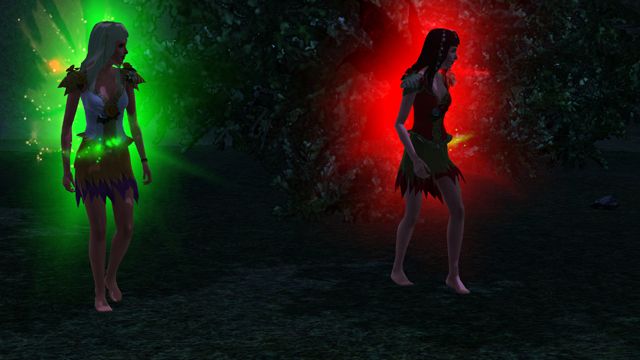 This is going to be epic.
But first, I have to finish my play through of Mass Effect 3 (probably for the last time.)
I will report back from time to time to say how I am enjoying things, but kick me if I start story telling.