Not sure if this should be in feedback, since it's feedback on how things have been done, or if it should be in Ideas, because it's that too.


I'm going to use suggestions for a better education system as an example.

In the past versions of the game, education has been very US-centric, which can make elements that are very realistic for some players, be very unrealistic for others.

Many players have been requesting a playable high school, and for it to include some of the highlights (or lowlights) of being a teen.

We need the ability to create our own school traditions.

Prom School Dance
In place of a very restrictively named event, it would be nice if it was labelled as a School Dance, and have the option for the player to rename it as whatever they want.
In addition to the name, it would also be nice if the player could control the style of the event:
Choose a venue, and decorate it
Decide on the music. DJ? Stereo? Pick a live band? (if bands are ever added to the game)
Select the catering. Punch bowl? Full bar? Snack table?
Choose a dress code. Formal? Party wear? Everyday casual? Costume?

Field Trips
How many field trips do you want? More for the kids, or more for the teens? Where are they going? Will there be a class camp? Some of the options may depend on the packs you have, or else they become rabbit hole excursions.

High School Graduation
Not all schools have a ceremony with a cap and gown at the end of your education. More options would be nice.
Graduation? No graduation? End of year party or no? Muck up day, or not?

School Dress Code
Give the player control over how their teens are expected to dress for school. Can they set a uniform?
Casual Friday or casual everyday?


I'd love to see a system similar to GTW for schools, and one similar to the holiday system in Seasons, for school traditions and activities.

I want the system for schools and University to be flexible, so that players can make them the way they want them to be.

The game would be better with a more flexible system for Uni, and not be restricted to a US-centric one.

In the style of GTW, for your sims to live at home while they attend, and just commute each day, for classes or just to hang out.

Give options to turn off possibly unwanted things, such as: mascots, 'greek houses', secret societies, excess parties, etc

Allow the player to choose the Uni year to start when they want it to, and have breaks when they want them. Have the option of semesters, trimesters, or quarterly terms.

Have cafes on campus where the food is cheap, and slightly suspect. Have working at a campus cafe be an option for student sims to make a little extra cash.

Include the option to create University based clubs, and have student sims run fundraisers for them, if the player wants to.


Give the player more control over their sims universe. Make it possible to do things one way in one save, and different in the next.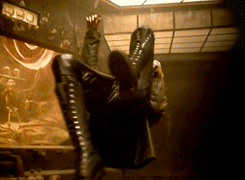 I am rich and I'm hot, I am everything that you're not
But none of this is real - yeah