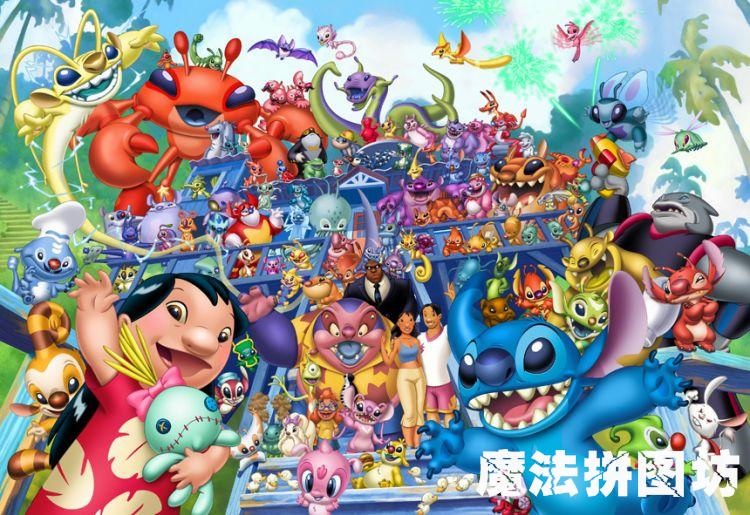 Jumba has done it once again. Experiment number 637 (also known as "Clover"), has been created specifically to do Jumba's biddings for him -- his own 626. However, Clover has gone rogue, wreaking havoc on the small island these creatures inhabit while also creating an army behind her. With her powers, she has created disguises for her entire little army, and is now taking down all the experiments who dare defy her. Can Stitch and his cousins save Clover, or will all the experiments be lost?
---
Welcome to the Lilo And Stitch mafia game! This game is a u-pick game, much like Emzy's mythical creatures game over on ultimate mafia (if you were part of that one). Here's how this works:
~You will have until 10 pm (mountain standard time, or UTC-7) on Sunday, December 10th to request a spot to play. Post on this thread if you want to play. There's no maximum player limit on this one.
~Once you've been accepted into the game, you have until midnight on Monday, December 11th to submit 3-5 different experiments in a private message to me, @SilentWolf101. This can either be done on here or over on discord. Whichever works better for you.
~Of those experiments, I will pick two and create a role and alignment around them. I will send those two to you, and you may pick one of those to be your character.

If you do not send me a character in the allotted time, you will receive a randomized character and role. Please note that Stitch, Angel, and all the other big experiments are available to be taken. However, Clover is my custom character and is not to be chosen.

Side note: Sending in characters that are directed towards a certain alignment will not guarantee that alignment. If I notice that, then it is very likely you will not receive that alignment.
---
Rules:
Days will last 24 hours and nights will last 12 hours. They will end at 8 am/pm US MTS (UTC-7). There will not be any hammers since there will be no guarantee that I will be online in time for a hammer. For time conversions, see below.

Do not talk about the game with other players, unless both of you have already left the game. This is punishable by silence or death.

DON'T EDIT YOUR POSTS.

When voting, make sure to bold it. You may use nicknames. (e.g. Vote: Silent) If your vote is not bolded, it won't count.

You may help me keep up with vote counts, but do not try to host for me. In other words, don't try to end day/night for me, don't say who killed who, none of that unless I've given you permission to do so.

Role claiming is allowed. Fake claiming is allowed.

Avoid talking on topic about the game during night. You're all supposed to be asleep, after all. Talking off-topic is fine.

Please do not post in the thread if you are dead or not part of the game aside from asking to be a replacement, or asking to be part of the afterlife.

Scum are allowed day-talk due to the time-zone differences. If you know that you will not be online, then you may send in your actions early.

In the case of a tie, the person who has held the most votes the longest will be lynched.

If you have a night action and you don't submit anything, your action will be skipped over for that night. Make sure to turn in your action early if you expect to be gone.

Try to be active. Mafia games are more fun when all players post. You will be mod-killed or replaced if you have not been active for 48 hours.

---
Time conversions:
Post edited by SilentWolf101 on
~Open your mind before your mouth~
Yes, I'm still working on my stories. But I am restarting them (again). Links will come when they're up.
Come Join The Mafia!
|
Monthly Simlit Story Challenges