If someday a genie popped out of Your computer screen & said "What Expansion pack for the sims 4 would You like to have?"
What would You choose ?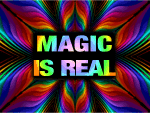 For me , I would make a celebrity themed expansion pack like The Sims 1 Superstar combined with a better version of The Sims 3 Showtime + Latenight .
This is just a short detail of what I would like to see , ofcourse I want to see "Pets" / "Supernatural" Etc .... but I mentioned something that I don't think will be made .
Also I would love to see A "Urbz Sims in the city" styled expansion pack , as that game was over the top awesome !
What would You add to the game if You had a choice ?