This is a Sims 4 build challenge, not a competition. There are no prizes, no winners, just simmers....creating together and having fun.
Requirements:
* Sims 4 game( some expansions and stuff packs may be helpful)
* Third Party CC may be used. Give credit to the Creator, thank you.
* tesingcheats may be used. examples: bb.ignoregameplayunlocksentitlement bb.showhiddenobjects bb.moveobjects , for full list see
*The cheat  
moveobjects on
may be used but the home renovation or build must be playable.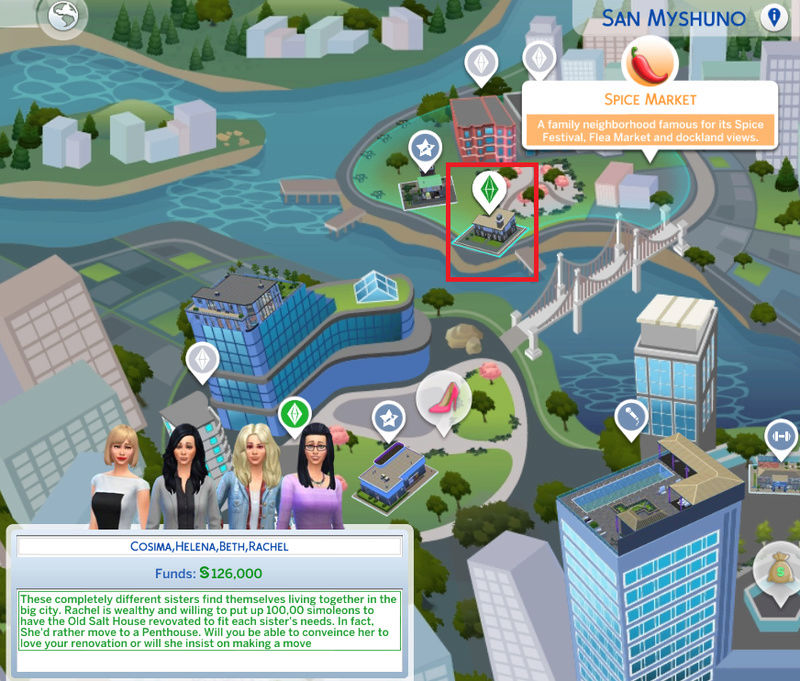 The Old Salt House
(If you don't have City Living, you may use the 30x30 lot in Newcrest)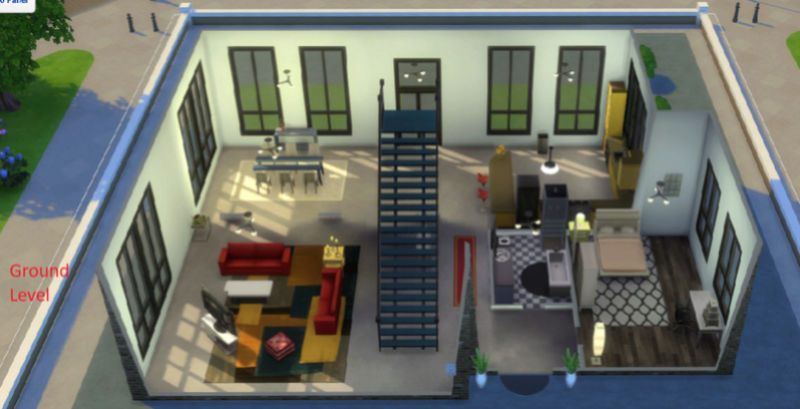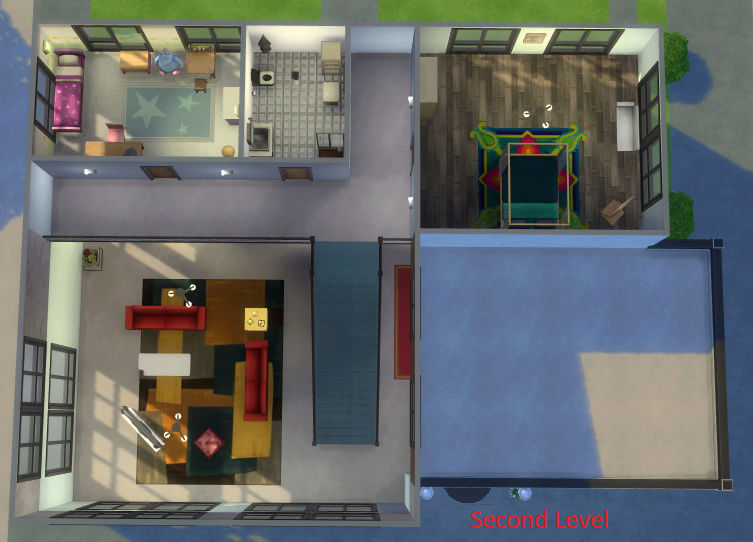 Four Sisters (Orphan Black Clones) have inherited The Old Salt House in the ❤️❤️❤️❤️ Market District in San Myshuno.  
(Sarah lives with Kira and Felix in another household....if you were at all wondering.)
You can make your own sims (male/female) but they should follow the requests below.  Of course, you don't actually have to make or use the sims but the
build must be tested and playable. Option One:
Remodel the existing lot to fulfill the sisters request.
They would like the house to be remodeled to fit their Aspirations and traits. Rachel has donated 100.000 simoleons (use motherlode cheat 2x) to the cause. You may sell everything in the house and any interior walls to add to your remodeling budget. Additions to the structure may be added.  
Option Two:
Bulldoze the lot and convince the sisters to move by dazzling them with your new listing. You still get Rachel's donation of 100,000 simoleons and all the funds from the destruction of the build. (If building in Newcrest you have a budget of 217,00 simoleons....or close to it. )
Here are their requests:
Cosima:
needs a lab area to conduct medical experiments. (Base game option/place telescope and observatory) Bohemian Style is her favorite decor.
Helana:
loves to eat and needs a gourmet kitchen, wants a nursery and a beautiful yard to have many garden parties. Helana has simple tastes and just wants to live with her sisters.
Beth:
needs a home gym and a study/interrogation room to conduct her police business. She prefers a contemporary interior design.
Rachel:
needs a executive office to run her empire. Actually, Rachel want's a penthouse, maybe a floor to her self would appease her. Insists on a high end modern design
A mix of each sister's style/taste throughout the home would be a good idea. Possibly each personal space/bedroom in that sister's style.
Helpful Links:
"
Prior Clients
These may be done at anytime or as many times as you like.
Bob and Eliza Pancakes
The Caliente Household
Johnny Zest
This is also posted in the first post of this thread.