All my worlds are mostly wilderness, with few or no roads. I do not use non-routable paint to keep sims on a "path." The worlds are fully open, so instead I use invisible sidewalks, doubling them up and foregoing intersections (because I hear that sims don't share sidewalks, which I haven't tested but as a precaution..) Sims seem to route fine so far on these. Furthermore, if you want huge areas to be fully explorable you need to lay out some plants or objects here and there to create routing geometry around. Otherwise paths won't be generated in big empty areas.
Before I make individual threads for each of these worlds I feel like I need to solidify them. I'm also not 100% sure when or if I will ever finish them, and might be willing to adopt them out to the right people. I am also open to suggestions for names.
These images show the progression of my learning how to use CAW. It's an ongoing process. Mostly I patch heightmaps from EA worlds together into new worlds, but I also use DEM data from Google.
I'm mainly using one of two plots for each, so keep the themes in mind if anyone wants to supply me with an idea or suggestion. The first is a fantasy setting where a college from present times is magically transported, late at night, to a magical alternate world. The handful of teachers and students at the college have to be integrated into this medieval society, and the native mages become obsessed with learning the sciences accessible to them and begin to apply these sciences to their magical inventions. This sort of explains modern amenities in a medieval world.
The second plot is set in a slightly barren but green alien world or future Earth being colonized. I intend it to be a huge map but have a very small community, basically a first wave of colonists testing the waters before more are sent along.
The heightmaps and world files I'm willing to email to people who ask, and agree to credit me if they share anything they make from it with the community
World 1:
Finished but abandoned, probably riddled with issues. Just a practice really to test no roads, with no plot intended.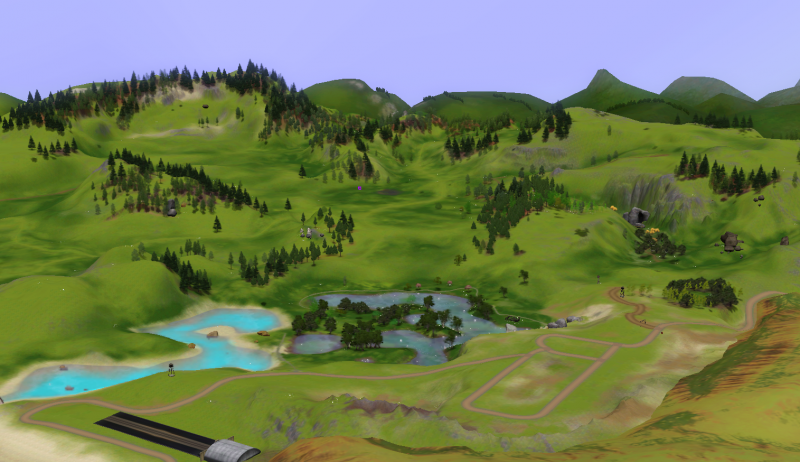 World 2: plot 1 or 2 - Virtually finished, but abandoned, needs recoloring and decorations.
World 3: Plot 1. A coastal but high above the equator zone. Mystical and rainforest-y. This was the last hand-painted world I've worked on.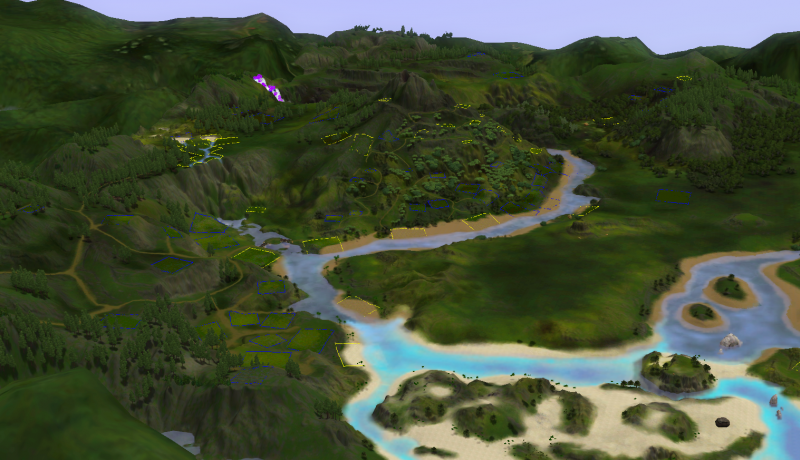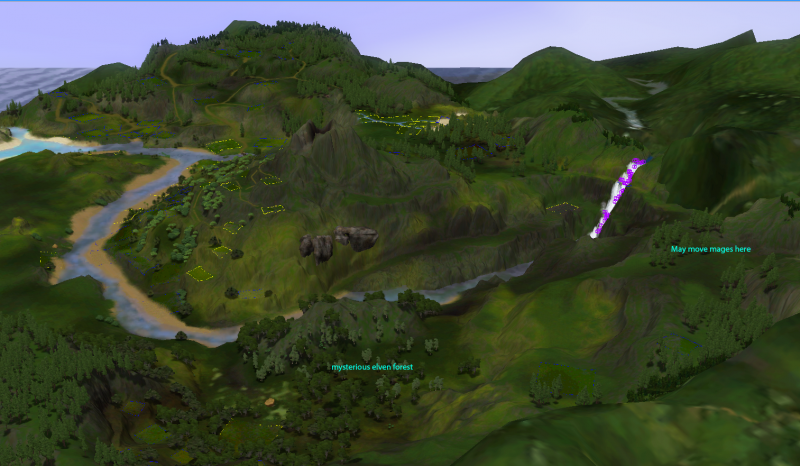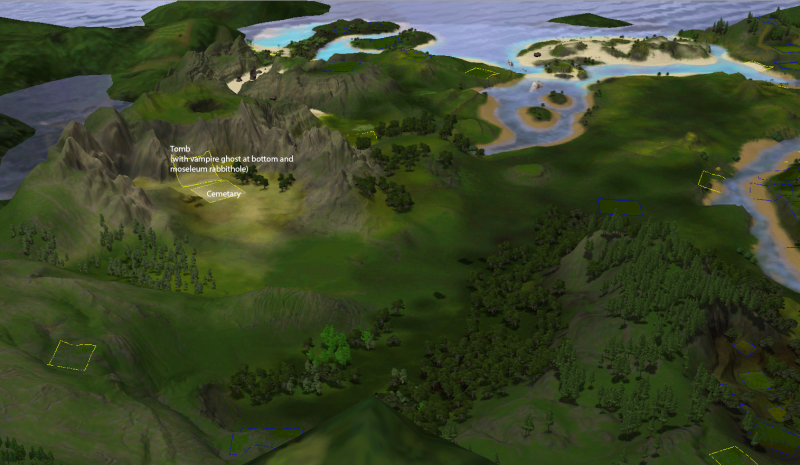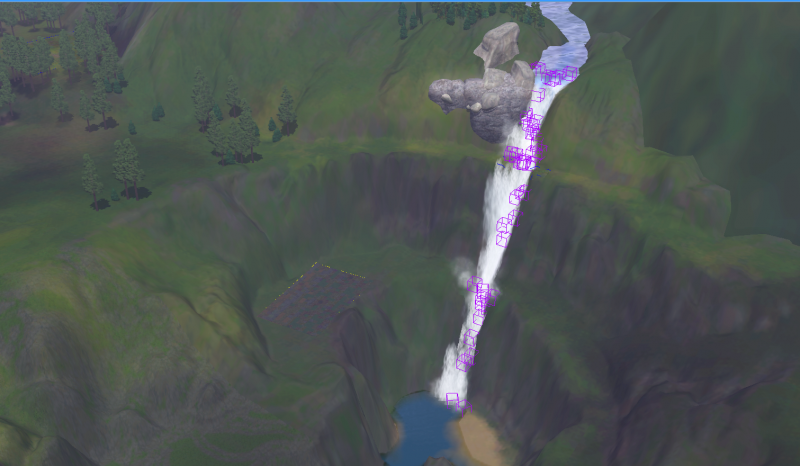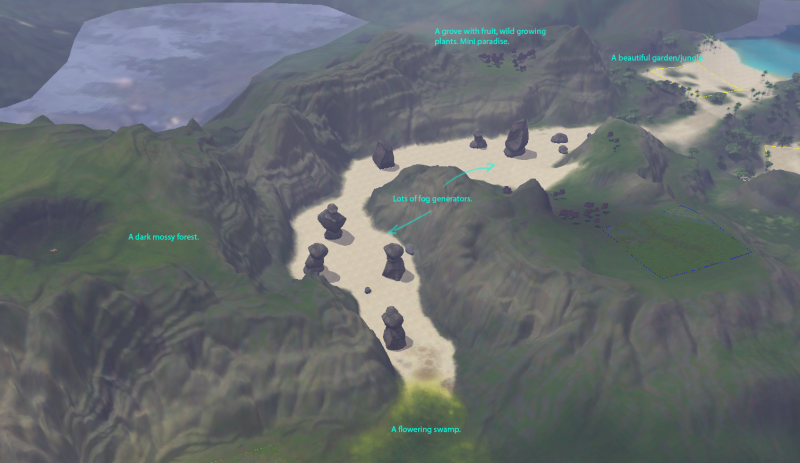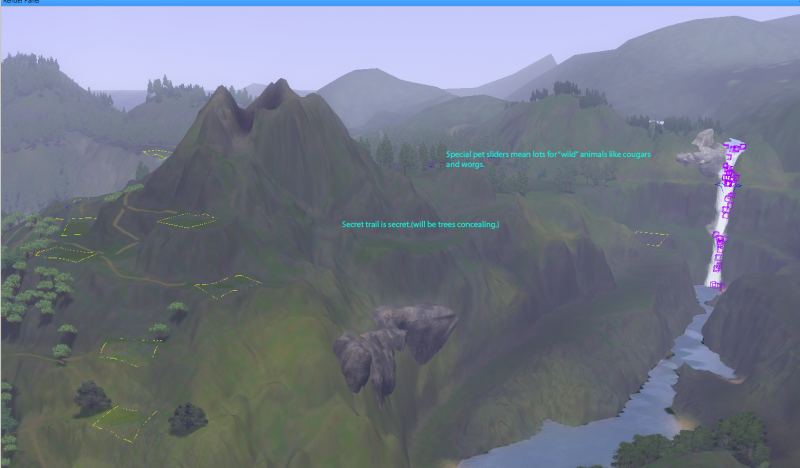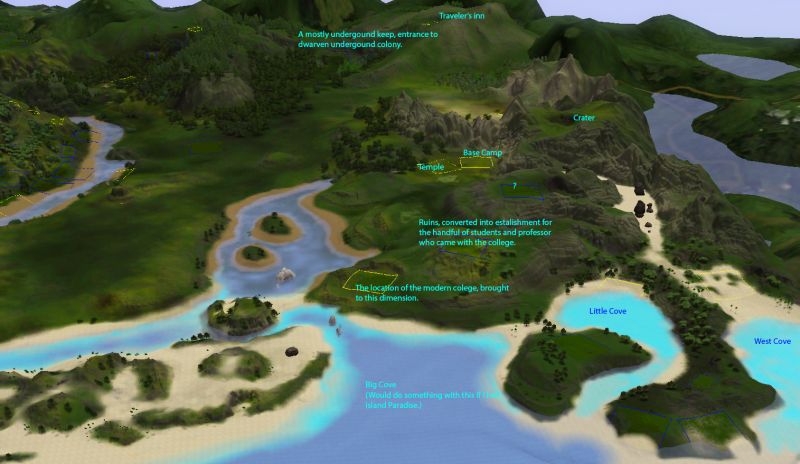 World 4: Plot 1 is getting more finalized here than in last world. I like the setup for the castle on the hill. You can clearly see that I used bits of Monte Vista's heightmap for this, as well as others. I've gotten better at sculpting, planning and used Curves in Photoshop to do the terrain paint... so there's significant improvements. This world is still lacking some forests, like on the mountains, around the "elven" colony, etc. Also needs decorations, plants, spawners, more character. Email me for height map and terrain paint layers. If anyone wants to see me finishing this world, I might need lots of advice or help on buildings. I'm not so good with the habitation part. A reference that I think would be easy for most people to get and fits pretty good, is a Skyrim sort of setting. Primitive but efficient and magic dependent. Maybe steam-ish post apocalypse also.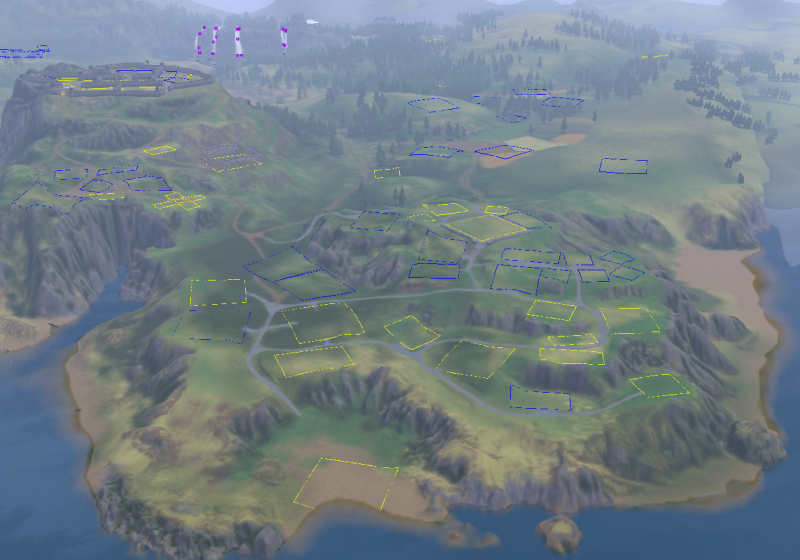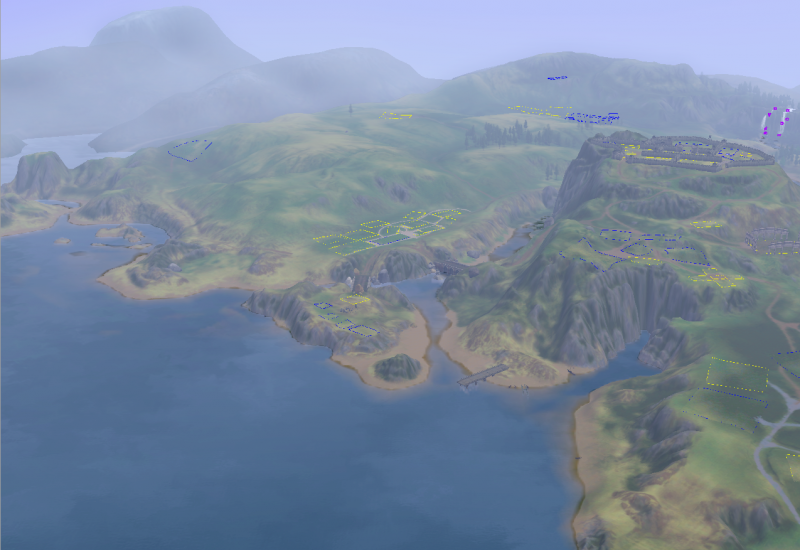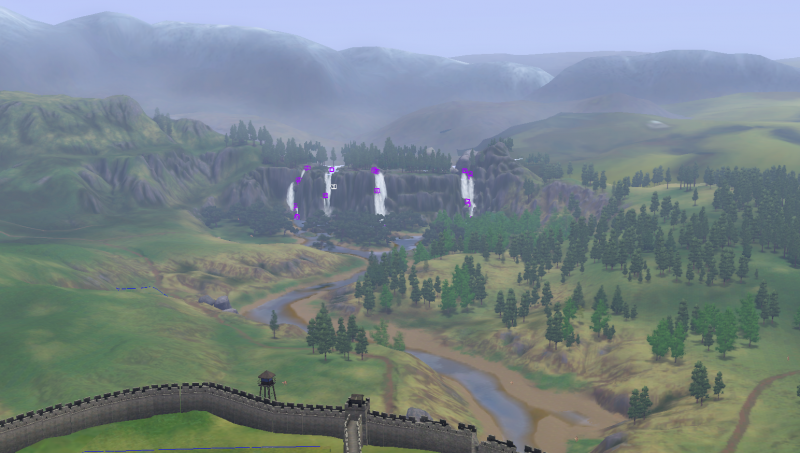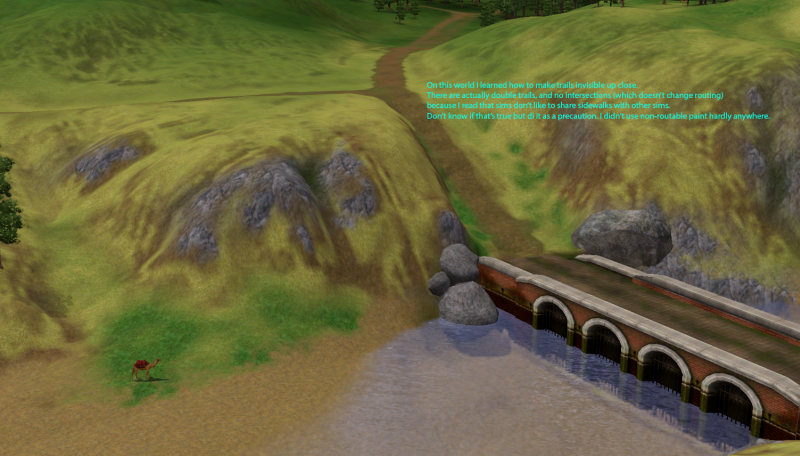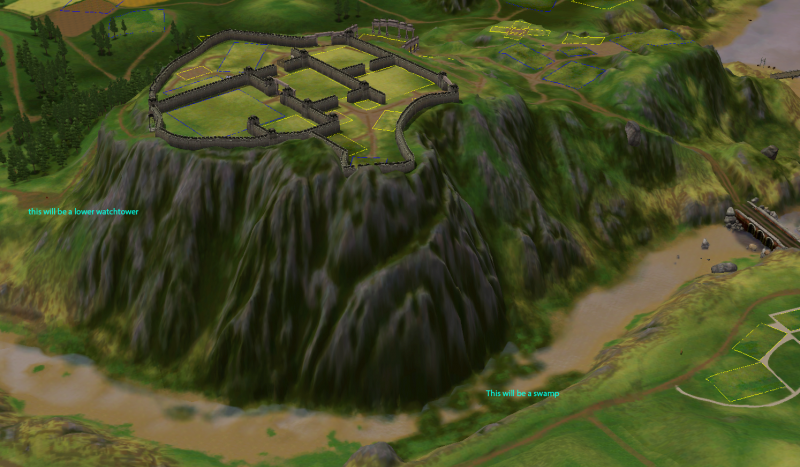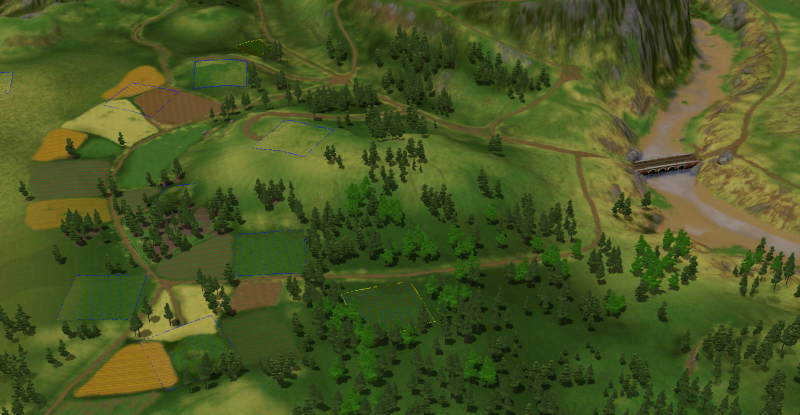 World 5: I'm making this with plot 2 in mind. I really don't know what type of plants or decorations to use yet and actually kindof like the open and barrenness in this world. Could be a healing Earth in the distant future too. However, there definitely needs to be some interesting areas and something to fit the theme. Too bad I don't have "Into the Future." I'm excited by the results of using Wilbur to edit the heightmap. This is the first map I did that with and I need to submerge the calculated river paths and fix the plateau.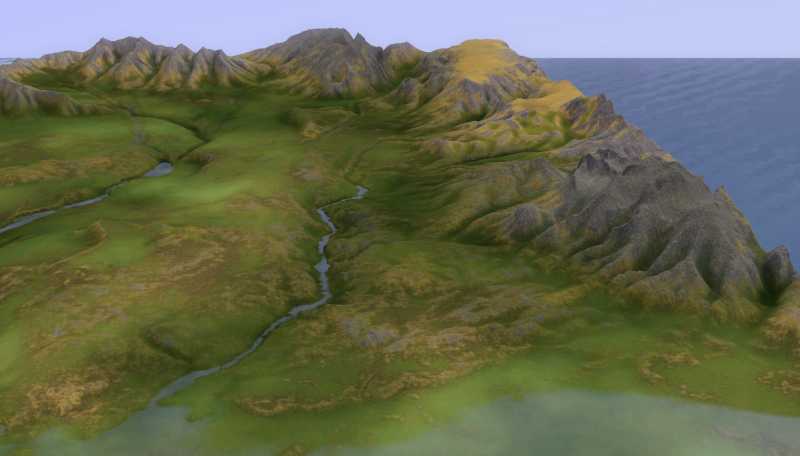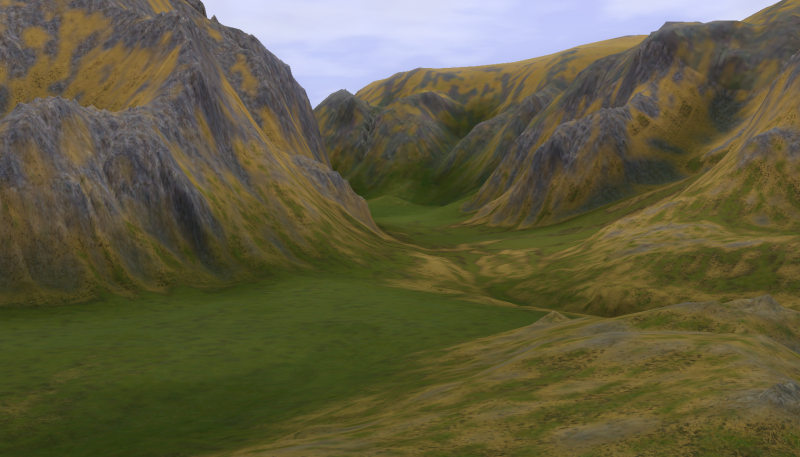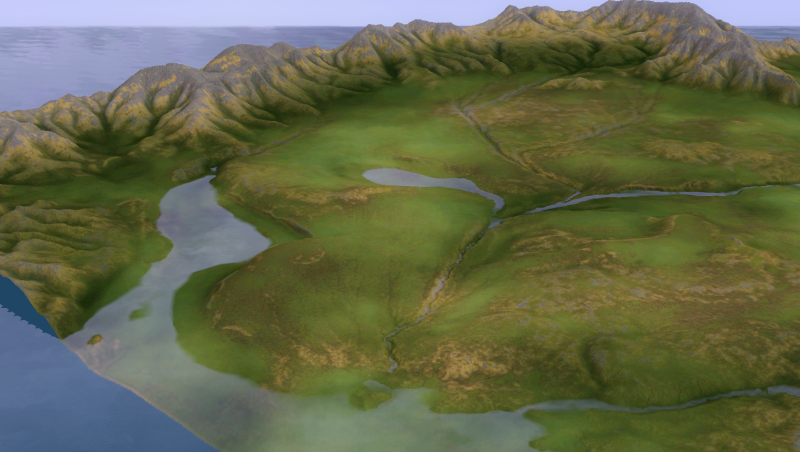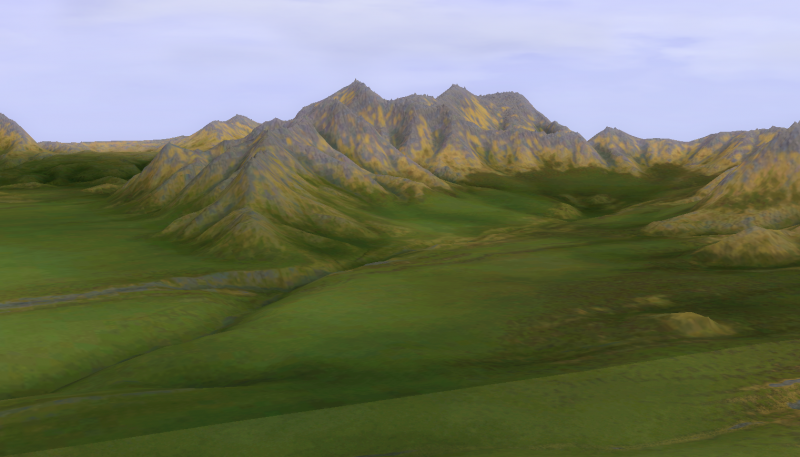 Other worlds that are on the sidelines...
This one is based on the Flathead Valley in Western MT where I live:
I didn't use the Photoshop coloring method for this one, though I think I will go back and redo it. I don't think I'll be rebuilding my hometown but making something tiny, frontier inspired with widely spaced homesteads. Big map, low population.
Same exact story as the previous world, also based on Washington and Montana landscapes. This one just has more texture, also before I was painting with Photoshop.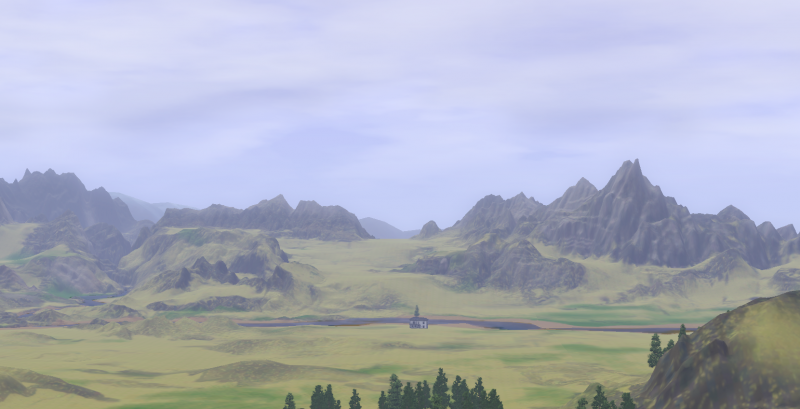 Feel free to ask questions, ask for heightmaps and terrain paints. I don't know if I'll be finishing these, and really really want to see an open and nonrestrictive roadless - or
almost
roadless map.