Now that we made some fantastic strides for Spa Day I hope that we can in turn make some significant inroads for Outdoor Retreat. Here is my list for Outdoor Retreat. Much of what is being suggested involves just a bit of pack-integration that is perfectly fine to be unlockable if you have all the related packs.
1st and foremost.
IF Werewolves are introduced into the Sims 4
, I think we should have a
pack of Timber Wolves
in Granite Falls. This is a callback to when you had to get nibbled by a wolf in Sims 2 in order to become a werewolf. The animal is fitting in this area. And seriously given the fact we already have dogs this won't be that hard on you.
The Nibbling Wolf from Sims 2
***Many people on this post have mentioned the Hiking System from Snowy Escape and bringing it to this zone as well. I say most emphatically yes! Group Hiking, Taking the Dogs Hiking, Hiking with the Kiddos. Yes to it all.
Activities & Features
Arm Wrestling

Bird Watching This would have been an especially fine thing to do in Cottage Living as well. Bird Watching is big in GB. Matter of fact the argyle sweater and skirt outfit would be welcome back as well.

Backpacks

Sleeping Bags

Sleeping Bags used in a Slumber Party

Chopping Wood


Hammock

The Bigfoot


Update a spot in the zone to make it a rock climbing spot

Panning for Gold

Update the Lake for Swimming

Spelunking Cave - Based off of Snowy Escape




Maple Syrup Collection



Yurts for Glamping



Moon Phases

Fog

Additional Recipes
Chicken Pot Pie Recipe - From Bon Voyage Three Lakes - If we don't have it already

Fried Chicken with Mashed Potatoes & Green Beans

Steak and Eggs

Smoked Bacon

Smoked Salmon

Smoked Sausage

Smoked Brisket

Cornbread - Frankly I wouldn't mind if all the cornbread recipes applied to Baking. But I've been saying for ages that Baking should be UPDATED to a Base Game Skill and all the things that would be easier to find Baking to be found there.

Tomato Cornbread

Blueberry Cornbread with Honey

Maple Syrup Snow Candy

Maple Syrup Fudge

Trail Mix

Buy
Dog House in the Log Cabin Style - Because people want dog houses. They want cooler dog beds too

Buffalo Plaid Pet Bed

Cowhide Print Pet Bed

Buffalo Plaid Dog Sweater

Porch Swing - Different Styles pictured not just for Log Cabins




Water Canteen

Hiking Stick

A Beary Good Friend Statue

The Big Ol' Glory Tree Ring

Cabinet or Medicine Cabinet for the Herbalism Remedies


Cigar Store Indian

The Heinmity Column

Huuuuge Bill Statue

The Mountain Man's Lighter Lamp

Not Really Antlers Display

Redwood Hot Tub


Small Telescope

Survival of the Fittest Chandelier

A small Sims 1 - Vacation throwback

Sofa in Cowhide Print

Smoker - and please make it work with (snaps to counters and comes in colors that compliment) already existing Outdoor Kitchen grills and counters


Build
- Frankly the rental properties in Outdoor retreat are UGLY. The wall textures are just clapboard and not log cabin, which if we were trying to make something beautiful log cabin would have been better.
1.
Log Cabin Wall Textures
2. Beautiful
3.
Large Stone Fireplaces that we can place a TV above
4. If you add cars and garages add a garage door this attractive
5.
Post & Beam Gables
- Actually Gables in general would be great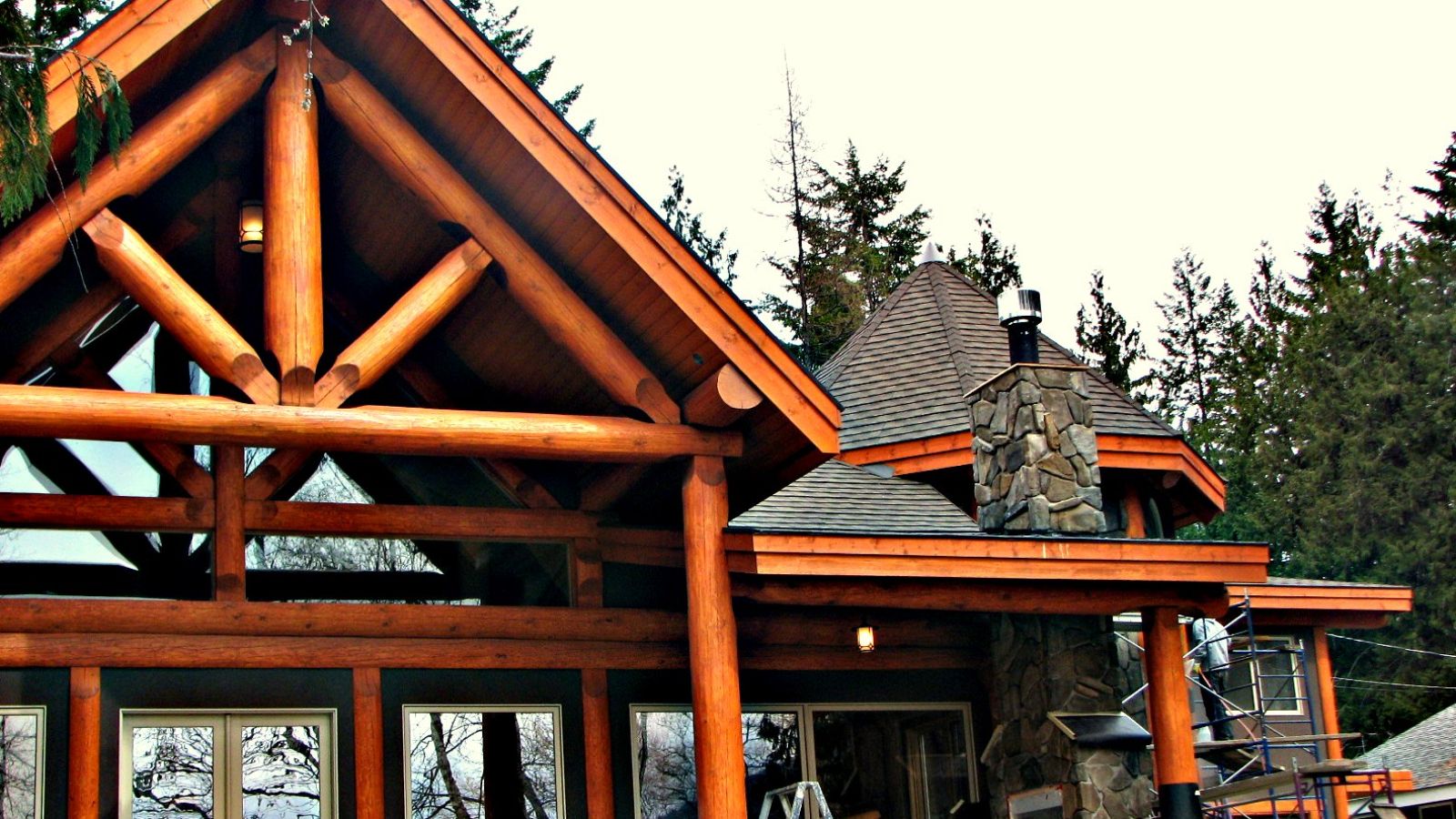 6.
Front Door for a Log Cabin
7.
Stairase, Fence, Columns, Railings
8.
Ground Edging as seen here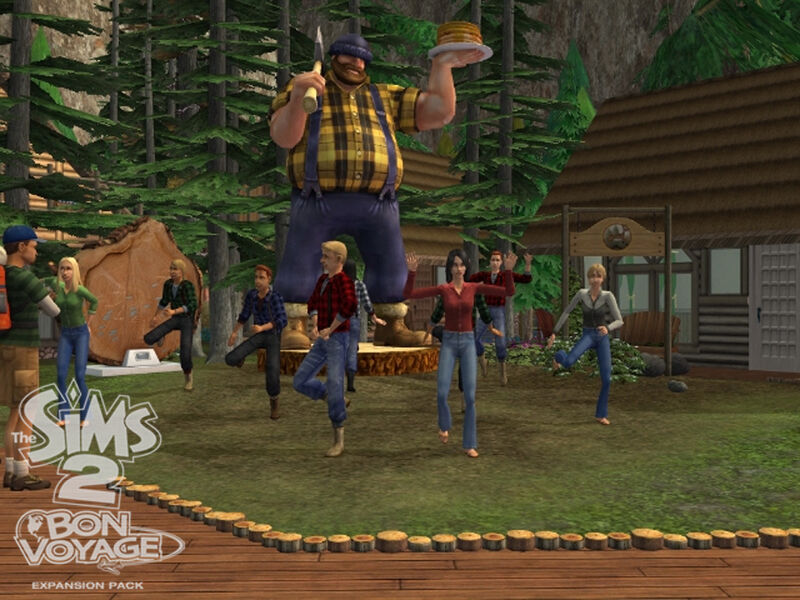 9.
Log Cabin Windows
(Thank you Mod the Sims for the Sims 2 pictures)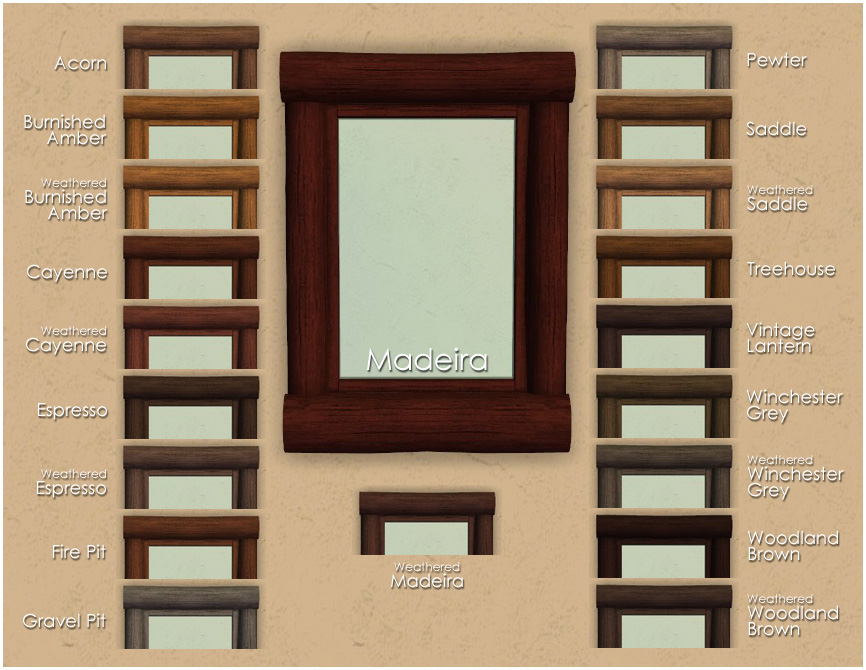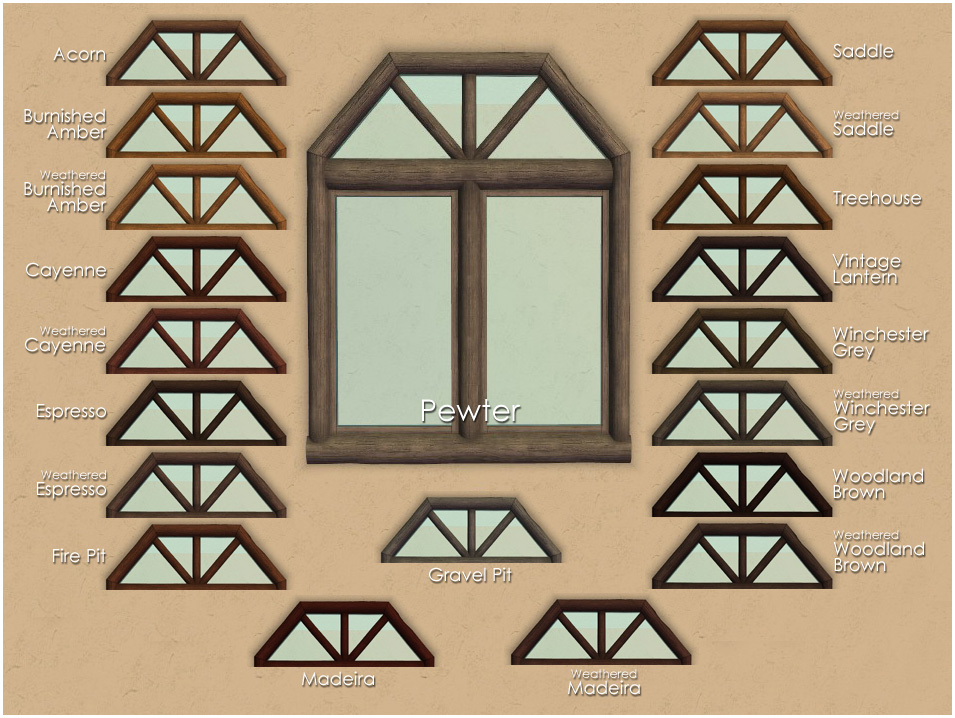 10.
Porch Screens