I liked onlyabidoangs Videos for the sims2 and Sims 3,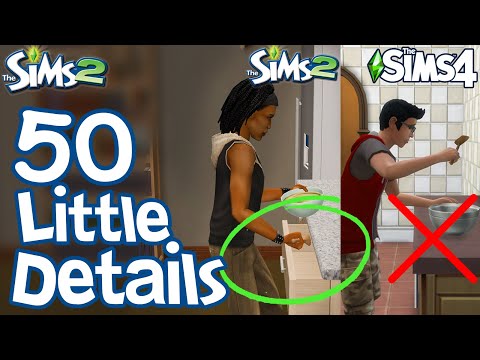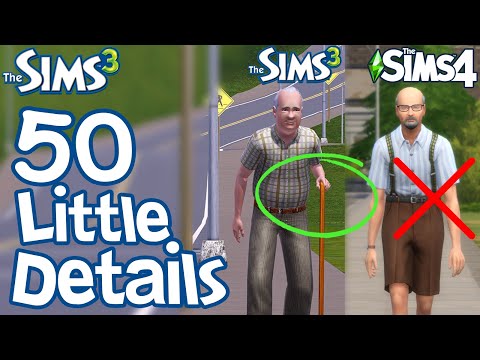 but kinda miss one for the sims 4 so why not do it here instead. Will we make it to 50? Just small Features or details that you wont discover at first sight sometimes or not mentioned as a key feature of a pack
Update: A little Update. Y'all can keep posting stuff that YOU find small and fun
before its consideres to be necroposting
. Though here is just what sticked out to me and what i think is correct. Thanks for the comments. Maybe one day he makes one for the sims 4 xD
1. Sims can decorate the Christmas Tree - Seasons EP
2. Deletion of any NPC without corruption or crashing using the - Household Manager
3. Pregnancy Tests
4. Place a double bed in the corner and Sims will scoot to sleep at the corner
5. Teenage Sims can wohoo/make out in bed & Parents can have the wohoo talk
6. Breastfeeding!
7. The ability to vacation in any world
8. sims can eat food, watch TV, and talk to other sims at the same time
9. Children can jump into trash containers to look for discarded toys or voidcritter cards - Kids SP
10. You can enlarge Objects in the Sims 4. And some of these objects can be still used - Build Mode
11. Angry, hotheaded and tense sims slam the fridge door shut.
12. Ability to freely move things on the wall in any direction (TS3 you could only move up in increments and never side to side)
13. Ability to place doors and windows freely
14. Configurable stairs
15. Plants increase in quality with the evolve interaction. No need to harvest and replant
16. If your sim goes to bed sad, they cry in their sleep, and if they go to bed very happy they giggle in their sleep
17. Keep a jar of honey in your sim's inventory and eat it if your sim overheats- Seasons
18. When riding a bike over hilly terrain a sim will slow down and have to peddle harder when going up hill, and stop peddling and go a little faster when going down hill - EcoLifestyle/University
19. sims can sing holiday songs
20. sims can marry santa
21. Toodlers can go independently in their beds
22. Birth Certificates
23. Mices
24. Teens can live on their own
25. When two Sims marry at a wedding they share the first slice of the wedding cake
26. Teddybears. When your kid has a good relationship with them, the eyes are open. If the relationship is bad the eyes are closed.
27. Magic bloodlines that pass through generations of spellcasters that can be improved or decreased in power.
28. Sims no longer have ugly designated maternity clothes & can war any clothes accessoires (hats with any hair) even though some makes them bald lmao XD