Hey guys,
So I have this weird thing I do lately. I found a German Sims Forum that is as old as 2001 and it still has every single post on it from that time. Old posts are very easy to access on that site so I sometimes like to go back and see what people wrote about the Sims, what they thought of expansions that were released, what they thought of the Sims 2 when it first came out etc...
While I was looking at posts from the time when Hot Date was about to come out (around 2001) I found a lot of posts saying things like: "I'm very excited for Hot Date but I'm even more excited for Simsville" or "I will definitely buy Hot Date but I'm really curious to see how Simsville will turn out".
So I thought, what the heck is Simsville?!
Turns out it is this cancelled Maxis game that was supposed to come out in 2001-2002 but Maxis cancelled it due to the success of The Sims Series.
After watching some videos I have to say, Simsville looks like a great idea and feels really fresh to me, especially after having played The Sims Series for decades.
Here are some videos: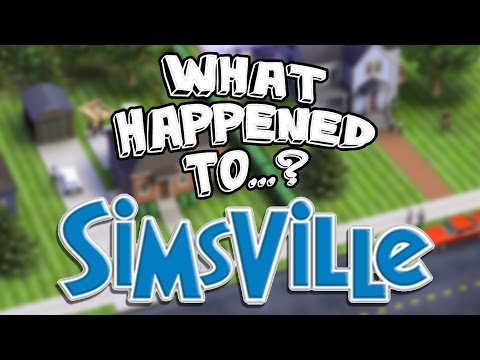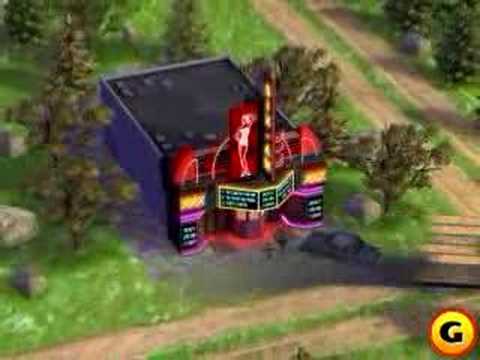 What about the Sims 5? :
What I particularly like about the game is that it is kind of like a hybrid between SimCity and The Sims. It even kind of looks like The Sims 3 a bit. I just find the idea of implementing SimCity elements into the Sims Series really fascinating. It's a thing I always wanted to have and now that technology has advanced I think this could kind of have a place in a future Sims game.
What I could imagine seeing is for example Customization over the neighborhood/world the Sims live in. For example having certain community lots like landmarks and national parks would make it more touristic, having more farms would make it less crowded and more in touch with nature, building skyscrapers would mean more traffic and more pollution making it more like a metropolitan.
Maybe we could be able to decide how Sims are going to get their water and electricity, either by renewable, non-renewable or natural sources (off the grid) and have a whole village live off the grid for example.
These could totally change Sims' lives and it could breathe a breath of fresh air into the franchise, which it really needs and making it worth changing to an empty base game again.
I know many of the stuff that I mentioned aren't actually featured in Simsville but by seeing how it is kind of a SimCity and Sims hybrid it gave me those ideas. I just feel like it's high time the team takes the Sims to the next level. And to me this is a great idea of how to make a game that has been repeated 4 times, feel like a new one.