Yougov are a very well known pollster who conduct a lot of surveys ranging from politics to business. I like to keep up with the polls myself during these turbulent times but imagine my surprise at seeing Yougov have had a poll up for Simmers!
'While Twitter is talking #gamingconfession, back in 2018 41% of Sims players confessed to us that they had killed their Sims on purpose, with the ever popular swimming pool death the most common method'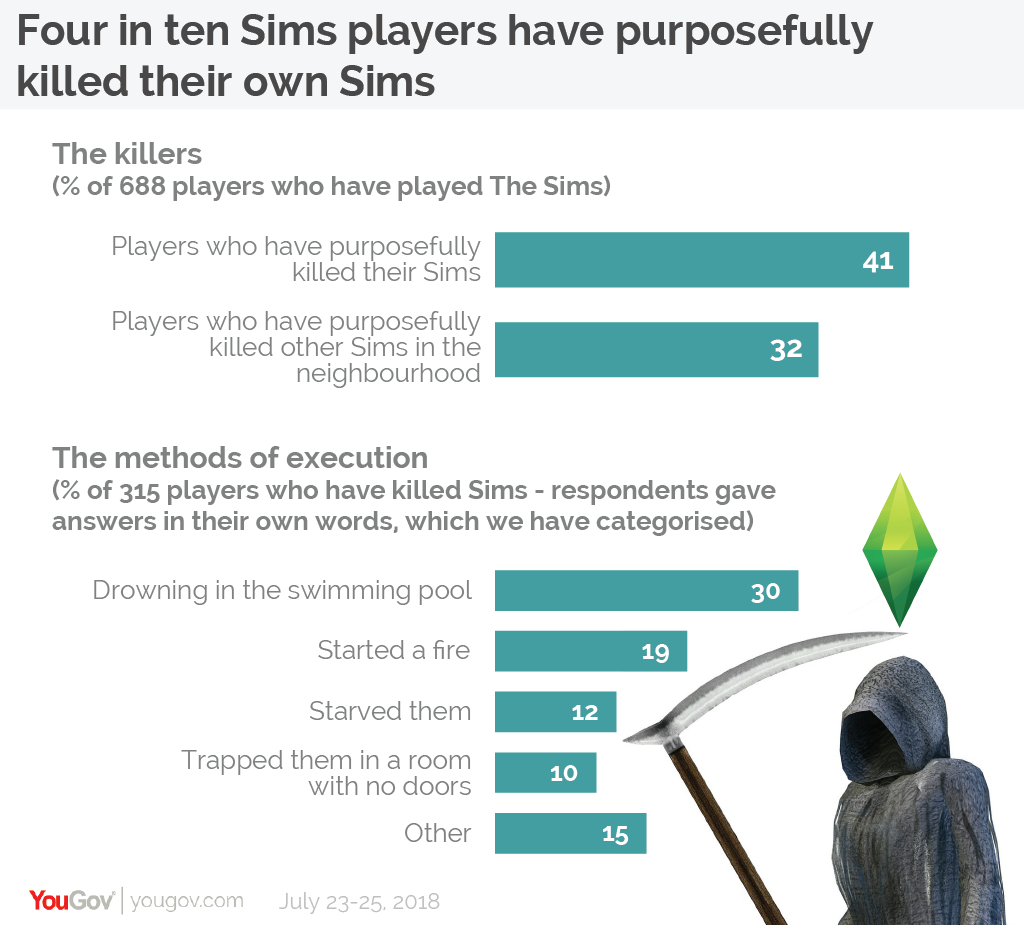 Now I know we cannot take polls as 100% accurate but some of their political polling has been spot on in the past. At least Yougov had proven their worth during that point so should it be a worry that up to 41% of us have actually killed their Sims on purpose? Or does it come as a surprise as their are deviant players amongst us.
For me it has been a long time since I have killed a Sim on purpose but I have experimented before. I am from the TS1 era so you can imagine how wild things used to be back then. My worst was building a hedge around a house and placing a BBQ next to it and then letting the BBQ catch fire and watch it slowly take out almost the whole hedge. I left free will off though and no Sims died during this experiment.
Shall we accept that roughly 41% of players have been deviant at some point or shall we 'wait for Survation' as the joke goes*
*
Survation is another pollster and in the olden days if people on Twitter did not like a Yougov poll then they would say 'I will wait for Survation'