A seemingly innocent town... turns vicious at night. Only one goal... survive the Town of Salem.
Welcome to...
MAIN RULES:
1.I will use this color for mod posts & Luna will be using
this
color. Do not post using these colors.
2. Do not gamethrow. This counts as revealing your role when you are evil, going against your win condition when you still have a chance to win, revealing who your other faction members are when you are evil, etc.
3. Mass claiming is allowed, but frowned upon. Besides, it's a bit pointless considering the nature of this setup.
4. I will randomize player's roles. If you don't get a role you want, don't blame me.
5. You may not vote for no lynch. If you want there to be a no lynch, simply don't vote.
6. Avoid talking on topic during the night phase.
7. Do not PM anyone regarding the game unless I set up the chat for you.
8. Bold or capitalize your vote, or else it doesn't count. Format it like this: VOTE: Sophia or VOTE SOPHIA.
9. Do not post screenshots of PMs or copy paste the PM from the host in the thread. This makes it unfair for players and you may be modkilled.
10. Try to be as active as you can. Due to the nature of this setup, activity is required. If you do not send in a night/day action, I'll assume you decided not to use it.
11. This goes without saying, but follow the forum rules.
12. If you have any questions regarding the game, please PM me. I will not answer public questions or questions that can swing the game depending on my answer.
13. All times posted will be in EST/UTC -5 (Eastern Standard Time)
14. Do not talk on topic after you die. You're supposed to be dead, after all.
15. This is my first time hosting a mafia game, so please bare with me if I make any mistakes.
16. By signing up, you agree to these rules & the forum rules.
MECHANICS:
1. I will be using the hammer mechanic & a custom trial system. A lynch only happens if 50% + 1 voters agree. After the hammer happens, you may not unvote or vote for other people. You can only vote Guilty or Innocent. If there are more innocent votes than guilties, the person on the stand will be released from the trial and the day will end with no successful lynch. If there are more guilties, the person will be lynched. This trial system is in place so that people can state their case while put on the stand. You are allowed to change your guilty/innocent vote to something else later on before the day ends, but you are not allowed to change your vote to someone else.

2. Daystart

3. Days and nights will both last 24 hours. If someone is inactive for more than 2 in-game phases, they will be modkilled or replaced. Please tell me beforehand if you would like to request a replacement.

4. Kill Flavors: It will be stated who died and how.

5. Wills: Every player has a will that is posted when they die. To edit your Will, go to your mod PM and post WILL followed by the contents of your will. It is recommended to put your night actions & the results in your will.

6. Death Notes: The Mafia, Coven, all Neutral Killing roles, & the Jailor have a death note that will be shown to everyone the next day after they successfully kill their target.
To edit your Death Note, go to your mod PM and post DEATH NOTE followed by the contents of your death note. The Jailor has a specific death note with only 5 options:

1. No reason specified (the default death note if you choose not to send one)
2. They are known to be an evildoer
3. Their confession was contradictory
4. They are possessed and talking nonsense
5. They are too quiet or won't respond to questioning
6. They are an outsider that might turn against us
7. I'm using my own discretion

If you are the Jailor, go to your mod PM and post DEATH NOTE followed by the number of the option you'd like to choose.

7. No Enlightment: Due to the nature of this setup, if you die, you cannot be enlightened. Still, please keep up with the game even if you are dead due to Mediums, Retributionists, and Necromancers.

8. Whispering: During the day you may choose to whisper to a player by PMing me with the contents of the whisper & the recipient. I will relay the message to the recipient and announce in the thread that you two are whispering to eachother every time you whisper.

SETUP:
1. Any
2. Any
3. Any
4. Any
5. Any
6. Any
7. Any
8. Any
9. Any
10. Any
11. Any
12. Any
13. Any
14. Any
15. Any
LIST OF POSSIBLE ROLES:
This setup consists of 15 Any slots, which can be any of the 49 in the game. There can be only one of each if one is selected. Games can start with as many as 4 members of the Mafia, both Mafia & factions in a game, solo mafia/coven roles, and, although very rare, as much as 4 . Any role can appear more than once if it is not a unique role. The selected roles are randomly generated using random.org. Due to this, the game may be very unbalanced. I recommend familiarizing yourself with the to avoid confusion.
PLAYERS:
1. Mouselline - Transporter
2. Bella: Shot by Vigilante N2 - Vigilante
3. Dekay: Obliterated by Pestilence N4 - Investigator
4. Keyen: Killed by Mafia N2 - Jailor
5. Valencia: Killed by Mafia N3 - Potion Master
6. Rob - Sheriff
7. Nerd/Coffee: Modkilled D6 - Escort
8. Cutie: Modkilled D2 - Guardian Angel
9. Nush: Obliterated by Pestilence N4 - Necromancer
10. Plumbob: Shot by Vigilante N3 - Doctor
11. Rose: Lynched D6 - Coven Leader
12. Lilli: Obliterated by Pestilence N4 - Godfather
13. City: Lynched D4 - Pestilence
14. Ice: Lynched D2 - Hypnotist
15. Lilac: Killed by Mafia N1 - Trapper
LINKS TO DAY & NIGHTS:
VOTING HISTORY:
Day 1.
Rose (1) - Dekay
Cutie (4) - Ice, Rose, Plumbob, Nerd
Nerd (1) - Keyen
No Lynch

Day 2.
Rose (1) - Ice
Ice (7) - Plumbob, Rob, Rose, Lilli, DeKay, City, Nerd

Dekay voted Guilty.
Rose voted Guilty.
Rob voted Guilty.
Nerd voted Guilty.
Plumbob voted Guilty.
Mouse voted Guilty.
Bella abstained.
Valencia abstained.
Nush abstained.
Lilli abstained.
City abstained.
Ice has been lynched.
Day 3.
Rob (6) - DeKay, Nerd, Plumbob, Rose, City, Lilli
Rose (1) -Rob
Lilli (1) - Nush

Dekay voted Innocent.
Lilli voted Innocent.
Nerd voted Guilty.
Nush voted Guilty.
Valencia abstained.
City abstained.
Plumbob abstained.
Mouse abstained.
Rose abstained.
Rob has been acquitted. No Lynch
Day 4.
City (5) - DeKay, Rose, Mouse, Coffee, Rob
Rose (1) - City
City has been lynched.
Day 5.
Rose (2) - Rob, Mouse
No Lynch
Day 6.
Rose (2) - Mouse, Rob
Mouse voted Guilty
Rob voted Guilty
Rose has been lynched. Game Over!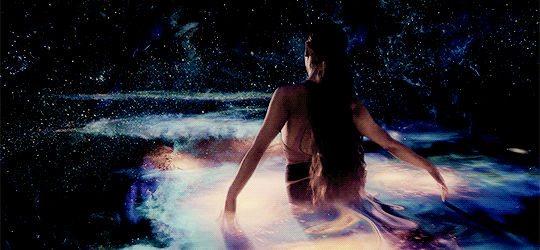 the darkest nights produce the brightest stars.✧