I was watching a bunch of youtube videos on Sims lore and I literally came up with a theory.
It's a widely known idea that the Sims 4 takes place in an alternate timeline - Bella Goth is still alive, Don Lothario is with the Caliente Sisters Mom, and blah blah.
I was watching Plumbella's video on the Caliente History
I would recommend you check it out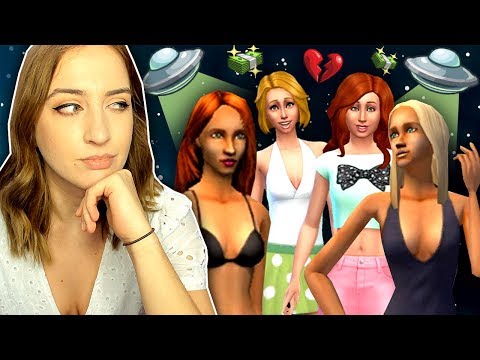 and I came up with an idea!
My Theory...
So we know that in the Sims 3 World "Riverview" Don Lothario is a townie who has memory of being teleported there, he recalls women's laughter as he stepped into a teleporter; This laughter could've been the Caliente sisters and they wanted revenge as Don Lothario was playing them both. We know that in the Sims timeline that Sims 3 takes place BEFORE Sims 2, Bella Goth and Mortimer are both children in the Sims 3. However, in riverview Don Lothario is an
Adult
. This imply's that Don Lothario had not only teleported somewhere else but traveled back in time. (This might just be a weird thing to point out but the town that Don Lothario, The Goths, and Caliente's live in is called Pleasantview... the town Don Lothario is sent to is called Riverview. What if he didn't teleport anywhere but simply traveled back in time and riverview IS Pleasantview?)
Now, In Plumbella's video she mentions that the Caliente sisters mom died when they were both young. So it would be fair to assume that the Caliente Sisters are young in the Sims 3 (like bella and mortimer) and that their mom's still alive. MAYBE Don Lothario sought revenge for them sending him back so he went searching for them. He found them but they were young so instead he got cozy with their mom in this new timeline to get his revenge. Perhaps Don Lothario being with their mom prevented her from dying (Plumbella mentions that her death could've been from a potion of youth) and the Caliente sisters grew up differently since they still had their mom... So essientially the Calientes didn't become the trifling gold diggers in this timeline like they did in the sims 2 and Don Lothario was too caught up in his new situation: So the whole goth drama in the sims 2 never happened. Bella Goth is still around, none of that abduction on Don Lothario's loft occurred.
To Sum everything up:
Don Lothario was sent back in time
This created a new timeline/alternate universe
Don Lothario got with Dina and Nina's mom out of revenge
Dina and Nina's mom didn't pass away in this timeline
Dina and Nina grew up differently
The drama with the goths never occurred
Bella was never abducted
The Sims 4 time is a few years before the Sims 2 (Mortimer isn't an elder) but in a different timeline