This is partially cut and pasted from Carl's Sims 4 Guide, with me adding the descriptions that I found online. Original list I used can be found here : . Also big thank you to SimsVIP for uploading pictures that can be found here: . Found additional info here:

Many simmers (including myself) have no idea what some of the foreign dishes are that are served by the food stalls in City Living. I decided since I couldn't find a descriptive list, I'd make one!
Key:
(V) - Vegetarian
(S) - Spicy
(C) - Chopsticks
Japanese Food Stall
(Ramen noodles image)
Ramen
$12 (C)

- noodles usually served in broth with meat and vegetables
Dango
$14 (V)(C)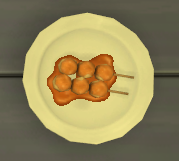 - 3 to 6 rice flour dumpling balls on a skewer, usually sweet and/or topped with sweet sauce
Nigiri
$20 (C)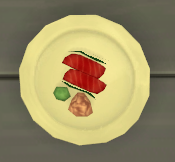 -a type of sushi. Patty made from rice topped with fish and tied together with seaweed.
Pufferfish nigiri
$50 (C)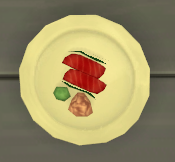 - same type of sushi as above except made with the Pufferfish, a fish that can be deadly if not prepared correctly
American Food Stall (Hot dog & fries image)

Hot Dog $11
Tofu Dog $11 (V)
Hamburger $12
Veggie Burger $12 (V)

Mexican Food Stall
(Cactus image)
Taquitos
$8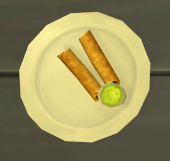 - tortilla rolled up with meat and cheese filling and then deep fried
Empanadas
$11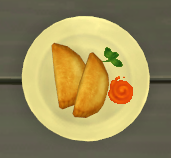 - unsweetened half-circle pastry filled with ingredients such as meat, cheese, and vegetables; usually baked or fried
Bean & Cheese Burrito
$12 (V)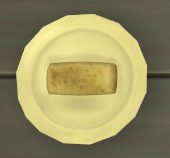 - refried beans and cheese wrap
(Wrap- filling wrapped inside and fully enclosed with no filling visible)
Chicken Burrito
$12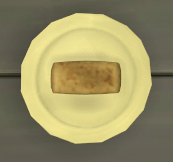 - chicken (most likely with refried beans and/or cheese) wrap
Spinach-Wrapped Veggie Burrito
$12 (V)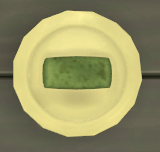 - vegetables (most likely with refried beans and/or cheese) in a spinach leaf wrap
Tomato-Wrapped Veggie Burrito
$12 (V)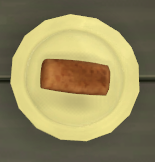 - vegetables (most likely with refried beans and/or cheese) in a tomato wrap
Filipino Food Stall
(Lumpia [Egg rolls] image)
Siopao
$10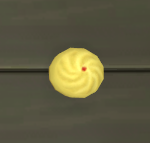 - a steamed bun dumpling made of rice flour with a shredded pork or chicken filling inside
Lumpia
$10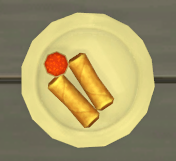 - a type of spring roll or egg roll; a rice flour wrapper filled with chopped vegetables and possibly meat, usually fried
Ensaymada
$10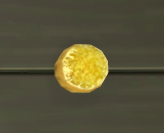 - a glazed sweet dough pastry similar to a doughnut, sometimes topped with cheese
Pork Adobo
$14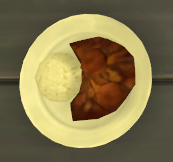 - pork stewed and simmered in a marinade made of lemon or vinegar, garlic, pepper, and other spices, served with rice
Chinese Food Stall
(Take-out container image)
Egg Rolls
$10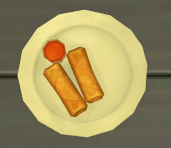 - An egg-dough flour thin pastry wrapped around a filling of shredded cabbage, usually mixed with other shredded vegetables and meat, then deep fried
Mapo Tofu with Pork
$13 (S)(C)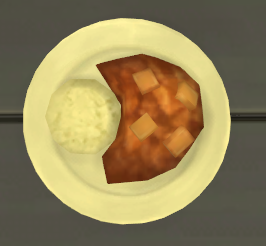 - ground pork that is pan fried until crispy, then simmered with tofu in a sweet and spicy sauce
Sweet and Sour Pork
$15 (C)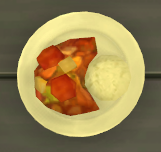 - Pieces of pork covered in breading, pan or deep fried, then simmered in a sweet and sour syrupy sauce
Sweet and Sour Eggplant
$15 (V)(C)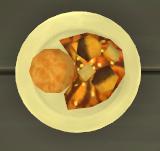 - same as above, but with pieces of eggplant instead of pork
Indian Food Stall
(Curry & Nan image)
Samosa
$10 (V)(S)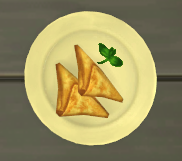 - a triangle nonsweet pastry baked or fried containing a spicy potato filling that sometimes contains meat, onion, or peas
Bhel Puri
$13 (V)(S)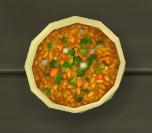 - a base of toasted puffed rice, usually includes chopped onion, tomatoes, potatoes, and peanuts, often covered with tamarind, a sweet and sour pulpy fruit, sauce
Curry
$14 (V)(S)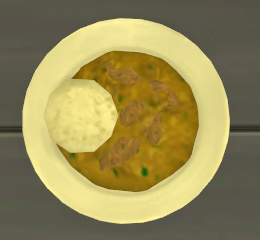 - a meat that is cooked with a spice blend made of ground turmeric, cumin, coriander, ginger, and chilies. Usually made in a broth, but can be served dry
Moroccan Food Stall
(Tajine image)
Brochette
$15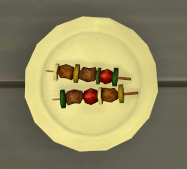 - meat, often with vegetables, cooked on a skewer/stick
Tajine
$16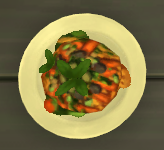 - slow-cooked savory stew containing spices, sliced meat (or fish), vegetables, and fruit
Merguez
$20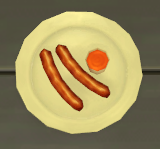 - spicy sausage made of lamb or beef
Vietnamese Food Stall
(Pho noodles image)
Gui Cuon
$10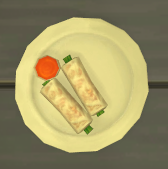 - a rice flour wrap containing vegetables and sometimes meat, served cold and uncooked
Banh Mi
$12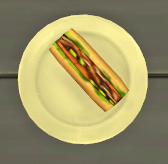 - similar to a sub or hoagie, a sandwich filled with meats and vegetables, such as grilled chicken,
pork, or sausage with cucumbers, cilantro, pickled carrots, shredded radishes with a condiment like spicy chili sauce or mayonnaise
Pho
$12 (S)(C)

- a rice noodle soup with a clear broth, often containing meat or tofu, topped with garnish vegetables such as spring onion or bean sprouts

Uptown Food Stall
(Hot dog & fries image)
-see American Food Stall
Hot Dog $11
Tofu Dog $11 (V)
Hamburger $12
Veggie Burger $12 (V)
Uptown Japanese Food Stall
(Ramen noodles image)
-see Japanese Food Stall
Ramen $12 (C)
Dango$14 (V)(C)
Nigiri $20 (C)
Pufferfish nigiri $50 (C)
Note: This stall has better quality food than the Japanese Food Stall, reducing chances of dying from poorly made Pufferfish Nigiri
Uptown Gourmet Food Stall (Spoon & fork image)

Fruit & Yogurt Parfait $15 (V)
Caprese Salad $20 (V)
Spinach Frittata $22 (V)
Pasta Primavera $25 (V)
Uptown Cupcake Stall (Cupcake image)
The Baconing Cupcake$10
Carrot Cake Cupcake $10 (V)
Super Chocolate Tummers Bomb $10 (V)
Red Velvet Cupcake$10 (V)
Strawberry Fizz Cupcake $10 (V)
Classic Vanilla Cupcake $10 (V)
*********************************************************NEW*********************************************************

Selvadorada Specialties
Note: Selvadorada foods are all based on South American cuisines
Level 3 Selvadoradian Culture
Platanos Fritos
(V)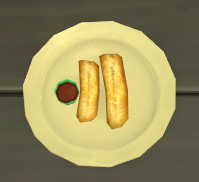 -plantains pan fried in oil
Pastel de Palmito
(V)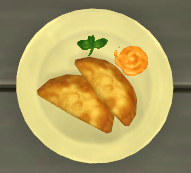 -deep fried rum pastry filled with cream cheese, hearts of palm, and other chopped vegetables
Pastel de Camarão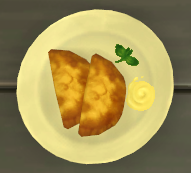 -deep fried pastry turnover dipped in breadcrumbs stuffed with a shrimp filling
Empanadas de Verde
(V)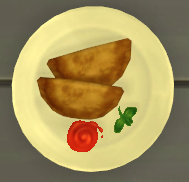 -deep fried pastry with a green plantain dough usually stuffed with a cheese filling
Buñuelos
(V)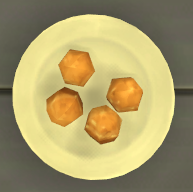 -deep fried round or flat doughnut made of a cheese and yeast dough
Arepa Rellena con Perico
(V)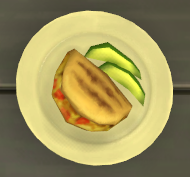 -scrambled eggs mixed with chopped onions and tomatoes in a corn cake tortilla, often served with avocado
Arepa de Pabellòn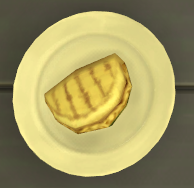 -shredded beef, sweet plantains, black beans, and crumbled cheese inside a corn cake tortilla
Drinks
Espuma Agria
-translates to "sour foam", a type of "juice"
Horchata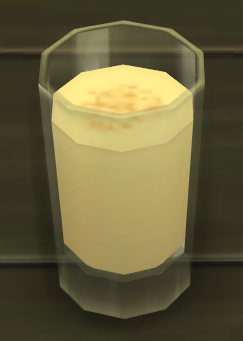 -drink made of rice, milk, vanilla, and cinnamon
Yerba Mate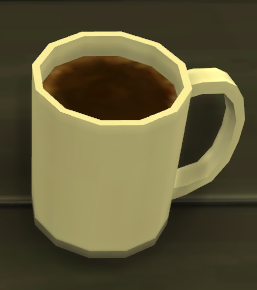 -made from the holly plant Yerba Mate, a highly caffeinated tea, served hot or cold
Level 5 Selvadoradian Culture
Baleada
(V)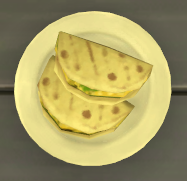 -refried red beans, cheese, sour cream, chopped onion, and tomato inside a flour tortilla
Feijoada

-thick stew made of black beans, sausage, pork, and carne seca (type of corned beef)
Curanto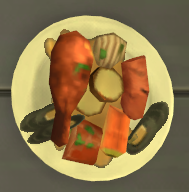 -steamed clams, mussels, sausage, chicken, pork, and potatoes
Thank you for taking the time to read my guide.
Happy simming!