Who loves Kpop? I do! Who loves girls? I do! So what's the best thing in the world? Kpop girl groups! I also love the sims, so this was bound to happen at some point and boy it took the majority of my day to decide on just the right CC for these girls, their names, background stories and give them a good photoshooting and music video.
I want to present to you: Pyras, a fictional girl group I made haha.
I feel like this should be a thing. I've seen a handful of Sims-versions of existing kpop groups, but wouldn't it be cool to, like, collaborate on sims kpop groups and make MMD videos and stuff? If anyone want to share the kpop love, please comment
also, who's your favourite?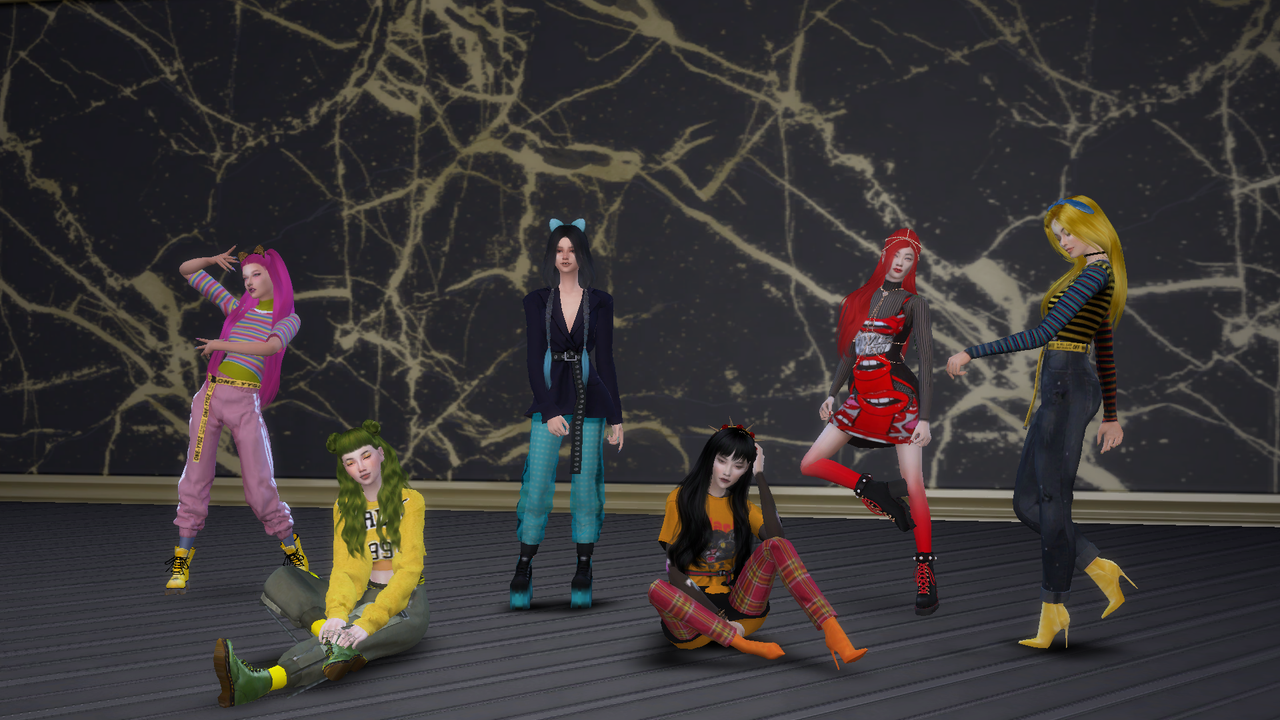 Their concept is strong women / girlcrush, and each (sort of) represents a colour.
[individual photos and descriptions in spoiler]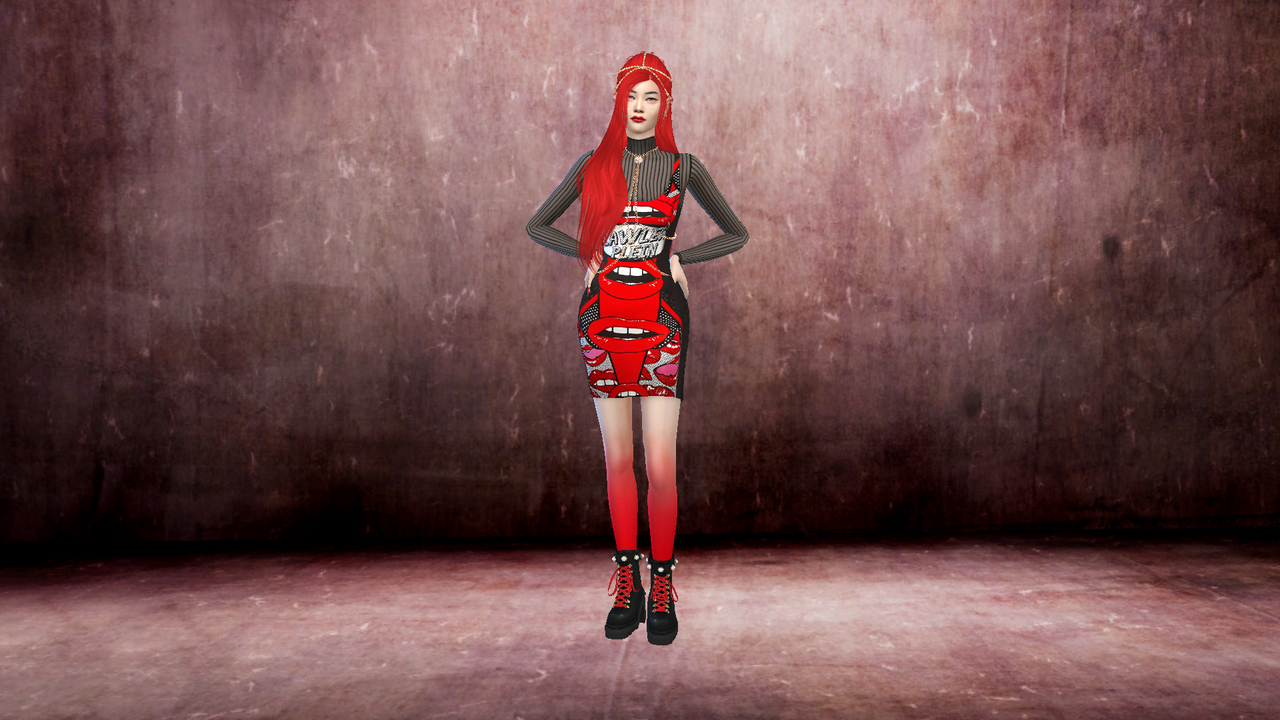 Kim Haeyoon. She's constantly tired and a bit clumsy which makes her the meme queen of the group. She makes dance practice and MV shooting last ages because she's always a beat behind the other members and has no sense of rhythm.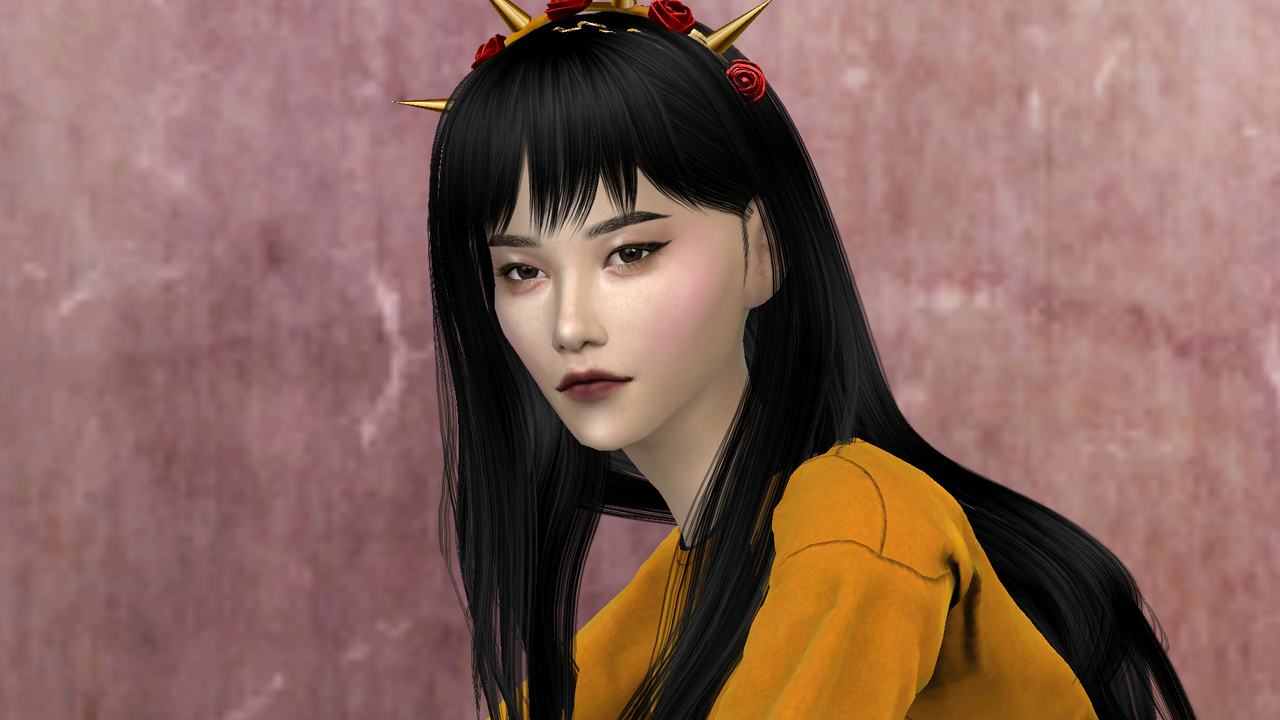 Shin Haseul. She's rather timid, very friendly and adorable. She's perpetually afraid of hurting people and prone to anxiety and depression, but very passionate and creative when it comes to music and songwriting.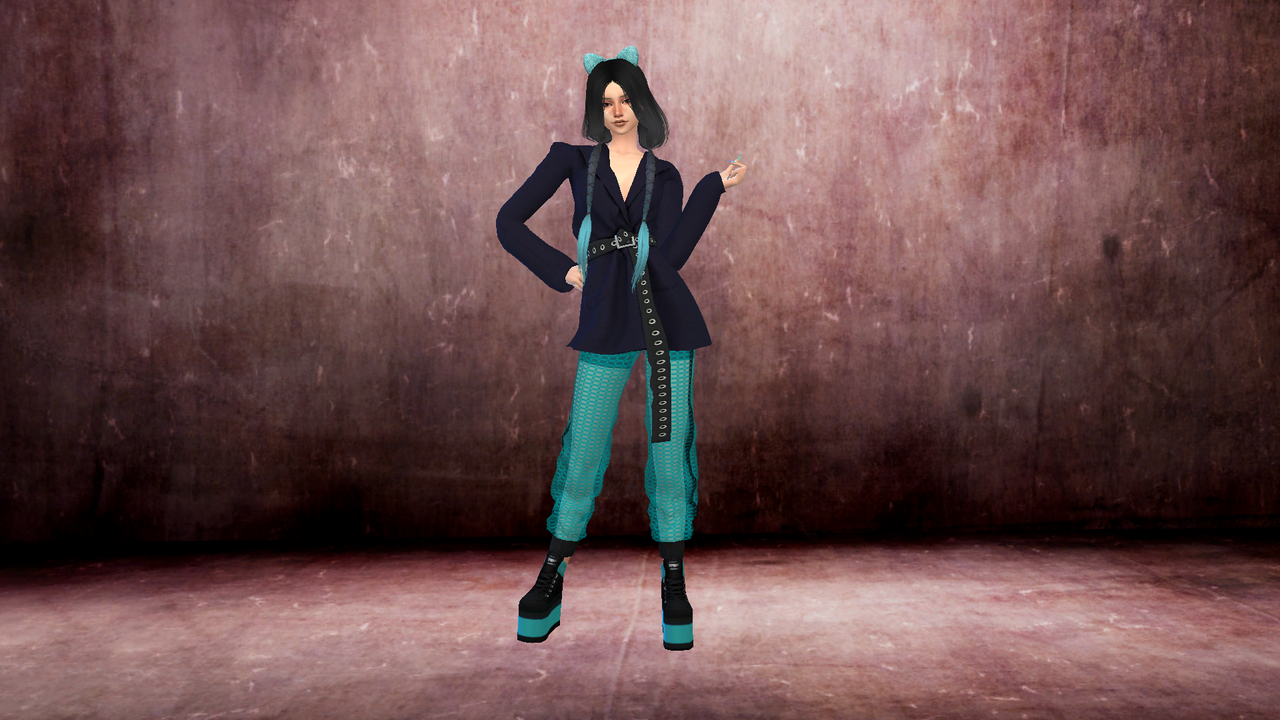 Lee Yerin. Half-Canadian, half-Korean with a deep voice. She's a complete dork and always tries to make her daft puns work.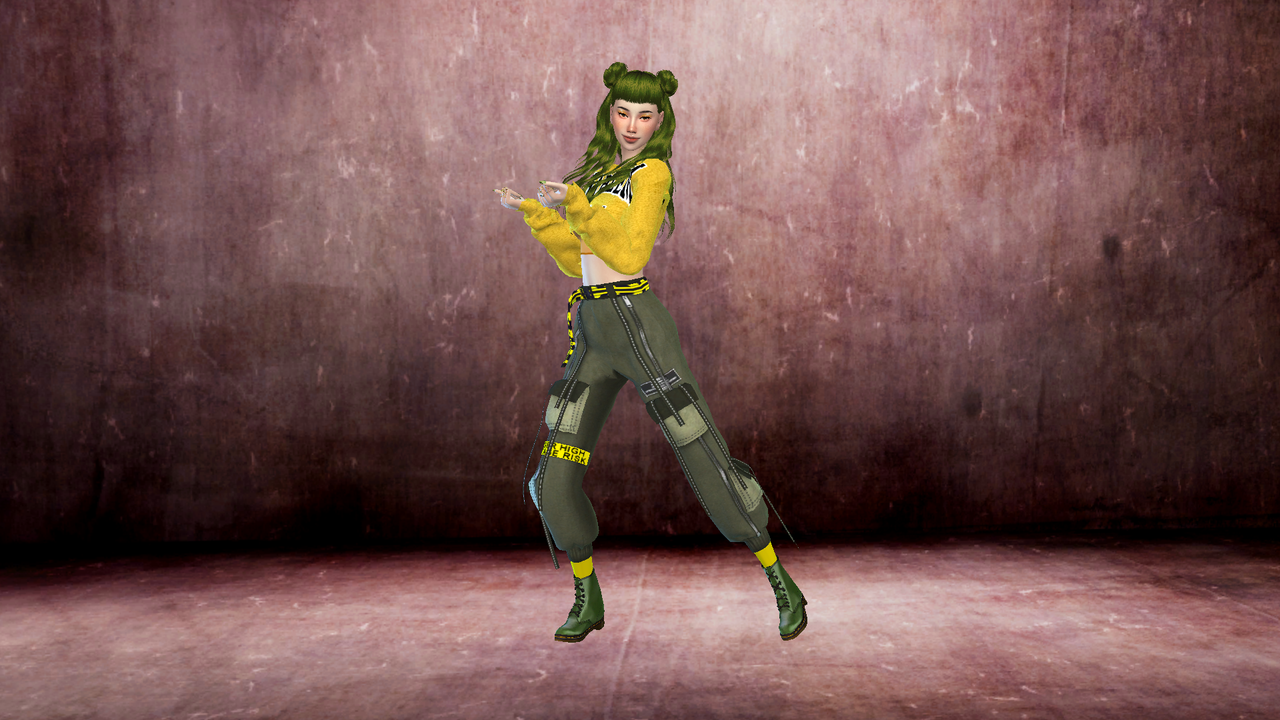 Kang Bongcha. Madnae, main dancer and leader. Super hard worker.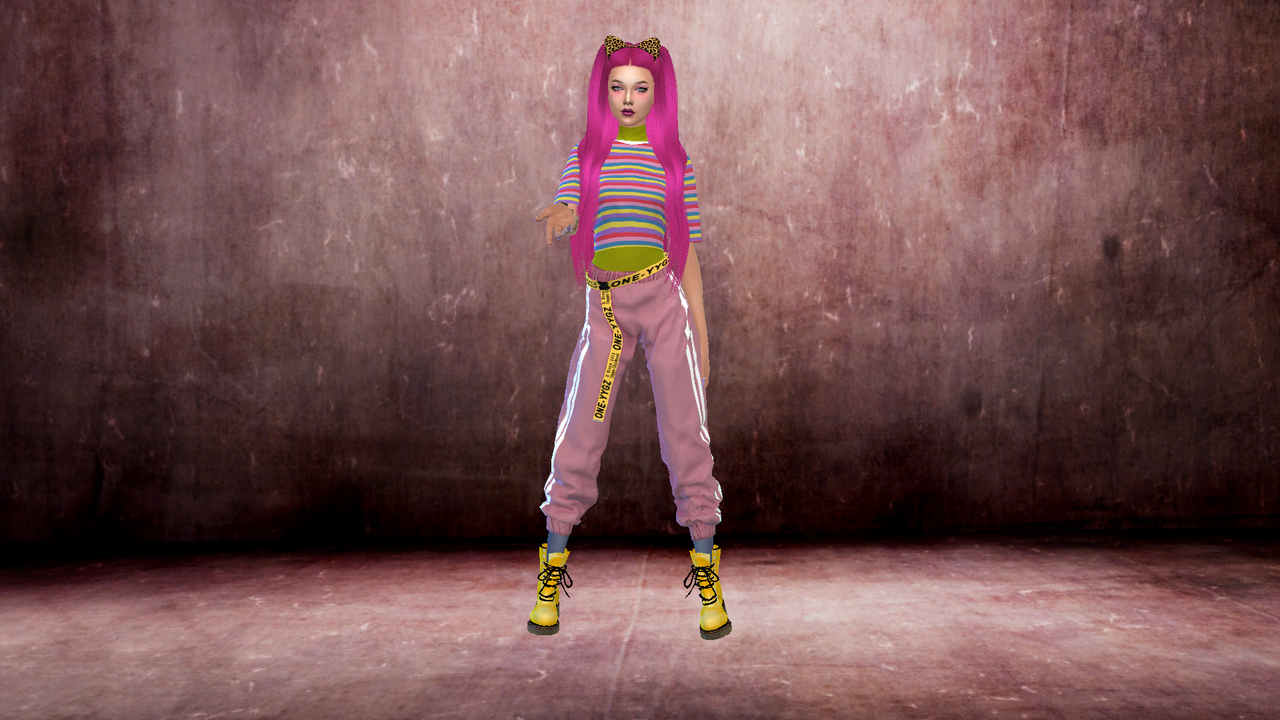 Lill Jeong. Short for Lillian - first name's first because she spent her entire life in the US until she auditioned for Pyras. She shortened her name because as a kid she was inspired by Lil Kim to become a rapper, and it made sense since her english given name was Lillian. She's the maknae and (along with Haeyoon) mucks up the dances all the time - her specialty definitely lies with rap instead.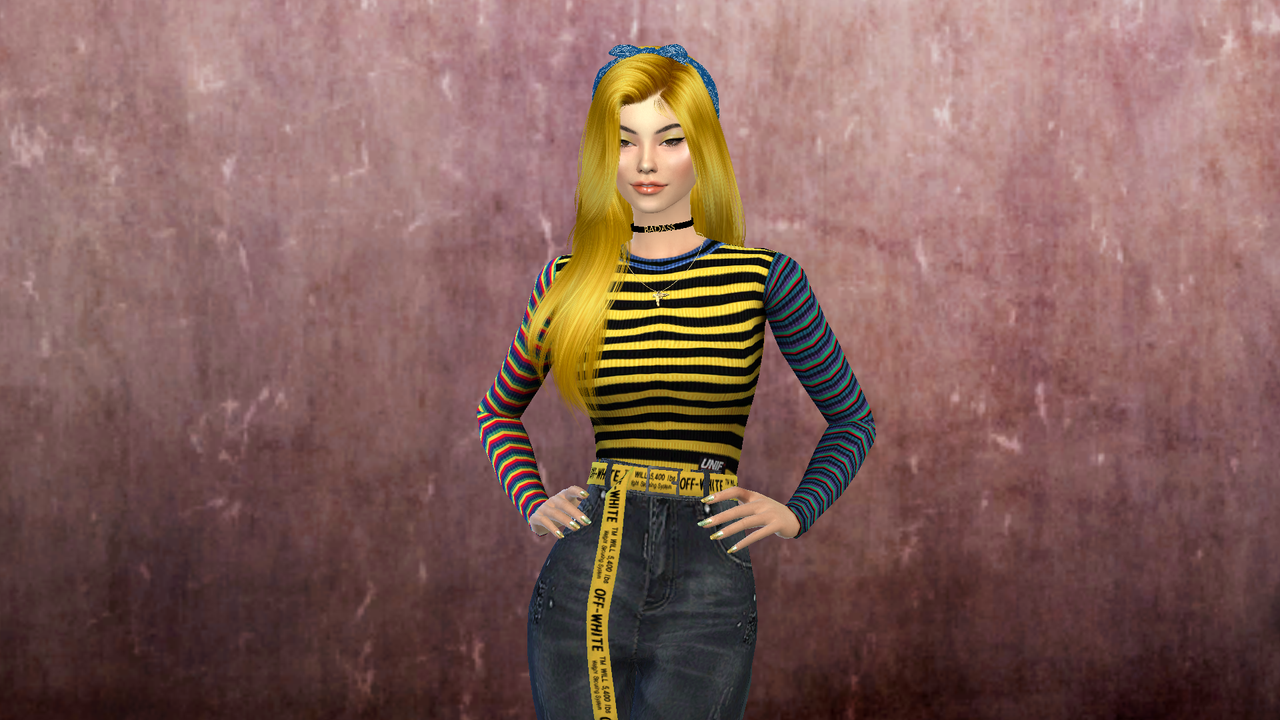 Kye Munhee. Both her first and last name are very rare in Korea. The members of her family have been priests for centuries, and thankfully her older brother continues the tradition so she can follow her dreams to become a public figure - be it through modeling, acting, dancing or singing, she wants to do it all. She's the coldest acting member of the group but has a good heart.