welcome to spongebob's mafia!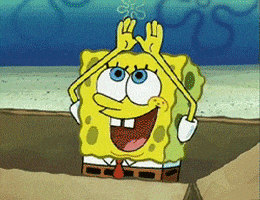 Generic Rules-
1. I will post all my game posts in purple. Do not post in this color.
2. This is a mafia game. You shouldn't take it personally.
3. I use random.org when picking your roles. It's not my fault if you don't get the role you want.
4. All times posted will be in BST (British Summer Time).
5. I will not use the hammer mechanic.
6. Whoever has the most votes at the end of the day will be lynched. In the case of a tie, whoever had that number of votes first will be lynched. If someone unvotes to cause the tie, the person who had more votes before the unvote will be lynched.
7. Unvoting and no lynching is allowed.
8. Bold/Capitalize your vote or it doesn't count. Please format like this: Vote: Charlie or VOTE CHARLIE
9. Avoid talking on topic during night. You're all supposed to be asleep, after all. Talking off-topic is fine.
10. Those who have the ability to use a night action, Please PM me when it's night time.
11. Day and night lasts 24 hours. If someone has not posted at least three things a day, the player will automatically be modkilled or replaced without further notification. So if you'll be away for 3+ days then PM me.
12. You must not post PM's from the host in the game thread.
13. You cannot edit your post. Even if it's an irritating thing, you shouldn't. Unless I told you to do so. If you need to edit a post, quote the post and edit the quote.
14. You cannot whisper.
15. Role Claiming is allowed.
16. Please try and be as active as possible. Inactivity makes the game boring.
17. Any Newbie Players must be respected. You should be the guide for him/her.
18. If you're not in the game, whether your dead or not in the game at all, try not to talk on topic.
19. This is still The Sims Forums for us Sims Players and not a Mafia Site. You should be familiar with the forum rules.
20. By signing up, you are agreeing to these rules. If you have any questions, feel free to PM me or post on the thread.
Set up link:


Players-
1. Dekay
2. Gameplay
3. Zinnia
4. City
5. Broncos
6. Plumbob
7. Rose
8. Bow
9. Sub
10. Crafty
11. Doot
12.
13.

Links to days and nights-