It's here! I've been stewing on this project idea for about a month and I'm happy to say that the first chapter is out now. What is it, you ask? A Musical!... of sorts. You'll understand once you read it. Don't worry, there will be lots of drama in this story, and if you have any ideas of what you'd like to see, let me know! also, I'm going to have a bachelorette challenge MUCH later in the story, so if that interests you, stick around? On with the SHOW!
"Well, Ms. Lahwen, I believe that that's one of the last papers to sign, and I know we would both like very much to get out of this office, so I will be the first to congratulate you on owning the empty building in the spice district. Goodness knows that it has been left empty for a while, please try and make it a shining example of what is possible in this town." the man stood up to leave, pushing back his chair. His tie was loosened and he was sweating on his exposed temples. The heat was sweltering and there was no air conditioner in the corner to give aid. Rose gave him a pair of finger guns of enthusiasm.
"Thank you, Mr. Bones, I am beyond the moon, and not only to get out into the breeze!" she laughed.
The two of them exited into the hallway, and already she felt a few degrees cooler.
I hope the poor man gets to go home now to a cool house. This is terrible. Like soup.
"Well, here are the keys, Promise to not burn it down and I'll be happy. You'll probably get a Holiday card from us, and the bills for your mortgage, but beyond that, you're on your own. If you need help, I could probably find someone to help you, but…" he trailed off.
But he didn't want to.
He wanted to get closer to retirement, not having to hold a mid 20 something's hand through owning a property. He wanted to see his grandkids, not have to wonder what this young woman was doing with her land and whether or not she was going to have it up to code, or who she was going to marry and have kids with, heck he didn't want to think about it at all. He wanted to go home, watch a cop show, and live his own life, not this young woman's.
"I understand, but I think I've got this. Thank you, from the bottom of my heart. Maybe you'll get a Holiday card too." she smiled sweetly and gave a small shrug.
"Eh, don't get too cheeky. Here's the keys, do you want a ride there? I could drop you off." Mr. Bones offered.
"No, the train comes soon, I'll just hop on there. But thankyou for the offer. Have a great evening."
"Pleasure doing business with you." he said with a defeated smile. Heather guessed the heat had won the battle and he was melting.
Rose walked away from the office, nearly skipping, and as soon as she turned the corner she kissed her hand holding the key. She wanted to kiss the key, but her brain said that it had probably been in some odd places, who knew when the last time it had been disinfected had been. It was an old building, after all, so the key had certainly been in a few people's possession.
Rose ran across the street to the train stop, waiting for the right one to come along, buzzing with energy. She would have to work her butt off making enough money to pay for the bills, but that was life wasn't it? Work hard and maybe you'll make it?
~*~
Getting off the train she looked at the building she had seen so many days next to the bay, sitting empty. Now it was hers and the key would turn the lock and open it. Her hands shook as she opened the door.
[Play the video, have it playing and scroll slowly along with the words.]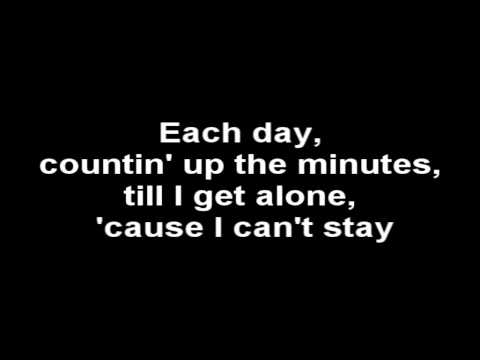 No words, my tears won't make any room for more




And it don't hurt

Like anything I've ever felt before




This is no broken heart

No familiar scars

This territory goes uncharted




Just me in a room sunk down in a house in a town

And I don't breathe

No, I never meant to let it get away from me




No, too much to hold

Everybody has to get their hands on gold

And I want uncharted




Stuck under the ceiling I made

I can't help but feeling

I'm going down




Follow if you want I won't just hang around

Like you'll show me where to go

I'm already out




A foolproof idea, so don't ask me how

To get started, it's all uncharted




Each day I'm countin' up the minutes

'Til I get alone, 'cause I can't stay




In the middle of it all, it's nobody's fault, but I'm

So alone, never knew how much I didn't know

Oh, everything is uncharted




I know I'm getting nowhere

When I only sit and stare like

I'm going down

Follow if you want I won't just hang around

Like you'll show me where to go




I'm already out

A foolproof idea, so don't ask me how

To get started, it's all uncharted

Jump start my kaleidoscope heart

Love to watch the colors fade

They may not make sense

But they sure as hell made me




I won't go as a passenger, no

Waiting for the road to be laid

Though I may be going down

I'm taking flame over burning out




Compare

Where you are to where you want to be

And you'll get nowhere

Shutting the door for the night

I'm going down




Follow if you want to or just hang around

Like you'll show me where to go

I'm already out



A foolproof ideas, so don't ask me how

To get started




I'm going down




Follow if you want I won't just hang around

Like you'll show me where to go




I'm already out

A foolproof idea, so don't ask me how

To get started, it's all uncharted