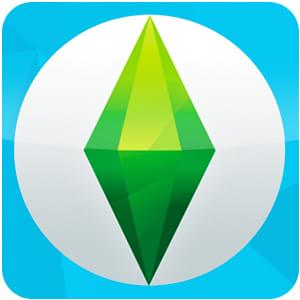 Good morning, good afternoon and good night, or good whatever-time-is-it.
I decided to start a project called
Let's Discuss "Sims 5"
. Each week i'll be choosing an aspect of the game for us to talk about, share our ideas and fears, to help the producers to come up with a better game that suits most of us. And, I've been on this forum long enough to realize that some people get defensive over Sims 4 when it comes to talking about TS5. My intention with this project is not to encourage EA Games or the Gurus to stop producing new content to Sims 4. Actually, I agree that the game still needs lots of content before we can carry on to a new iteration. The poin of this project is: we have to talk about Sims 5 before its too late and the base game is released, or the producers will not be able to implement our ideas in the game.
This is a list of the discussions we had so far:
01 WORLDS/NEIGHBORHOODS/MAPS
02 PERSONALITIES, TRAITS, FAVORITES AND ZODIAC
03 ART STYLE
04 CUSTOMIZATION TOOLS
05 Premade Families + Storytelling Tools
06 NEW GAME MODES
After this short presentation of the project, this week's topic is:
06 NEW GAME MODES
This weeks theme is "Game Modes". Since the first game of the franchise we have always had the same and unique freeplay game mode. Sims 3 mixed freeplay with an RPG aspect, while most of the console games before The Sims 4 had a Mission game mode. The Sims Medieval then choose to focus solely on the RPG aspect.Also, during Sims 2 life cycle we had a trilogy series called Stories were we had a freeplay mode and a story mode were we could play the lives of premade sims. We are living in an era were games like The Walking Dead and Life is Strange that have a RPG/episodic series are mainstream. We should point as well The Sims Online, which had only the Online feature, and The Sims 4, which was previously and attempt to be a online game, feature which was abandoned after the failure of the last game of the SimCity franchise. Would you like new game modes as a side feature (without affecting the classical form that we always freeplayed the series)? There are other game modes that you would like to see introduced in the series? Should they ever try to introduce online again? What about the Story mode aspect? Would you like to be able to create and share your own stories, and be able to play premade stories and other players stories?
---