If there is anything in my post that you do not understand please comment
Please bring it back!
https://simsvip.com/2014/07/02/the-sims-4-gurus-talk-story-progression/
I just found out that the non active NPC in the world do not progress, do not upgrade in skill, don't form relationships, etc. You got to control them for this to happen they do not do this on your own!
All the other Sims in the world are "not instanced" which basically means that nothing is happening to them.
Do mods fix this?
Do mods fix this?
No they do not the MCC command do not change anything for these NPC they do no progress.
No other mods can change this as its hard coded in Sim 4 and the modders cannot access these code. And Sim 4 system does not work in this way anyway. The developer of MCC command has confirmed he cannot modify it like you can with the Sim 3 so EA needs to change this.
If EA did bring it back
Then the developer of MCC can add more options to it so they won't be issues and heart breaks just like what the mod is doing to active sim giving you balance and better game play.
What I am wanting EA to do?
To just bring it back or even make it better so the modders can also come in and edit it cause right now they cannot. And as posted an option so you can choose which npc should progress and what they should do automatically.
What is MCC command?
Few months old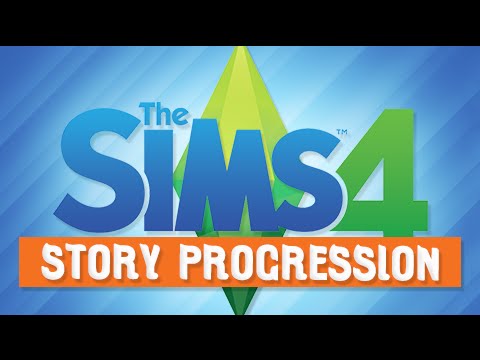 https://deaderpool-mccc.com/#Top
Sim 3
Author Retired
You can use the NRAAS mod to change your NPC so they do progress on but sim 3 system is so different to Sim 4 and this has been taken away from us and so not happy.
The developer needs to bring this back into Sim 4 or open the code up so modders can change it! We want to see our NPC familes and friends progress in the world! We want to meet new NPC and see them Progress and change? if Progression can't be in the game then why have so many worlds? Is it just you enjoying the entire world and all the other NPC are meaningless?
So many fans who love story progression will want to see this cause it was such a hit for Sim 3 using the NRAAS mod which the author has now retired from it. So you can't use it in the Sim 4!
So please bring this back before any other DLC!
This makes me feel I should go back to Sim 3!
POLL INFORMATION
Please read the polls carefully as they are several choices and thanks for participating, if I forgot anything please let me know and hope the poll is helpful!