Hey all,
I
love
the new family portrait - downloaded from the link
@Zeldaboy180
had provided in
this thread
- but hate the frame.
In fact I was so motivated that I downloaded Blender and redid the mesh (using another Maxis painting as the basis). This is my first time remeshing an object, but I think it turned out decent enough, so I'm making it available for anyone to upload. It will
not
override the existing family portrait. It includes a handful of swatches.
Here is a picture of it. It is still huge but can easily resized with the downsize cheat.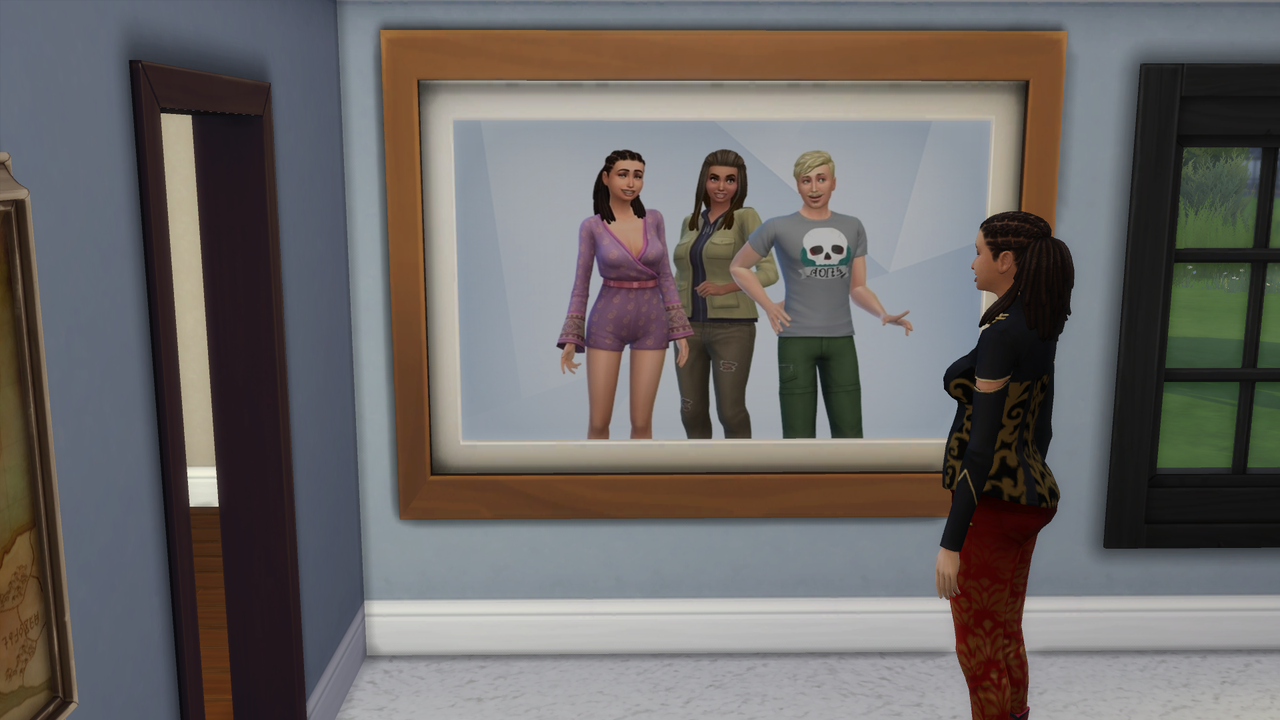 And here is a picture of it with a different swatch and resized: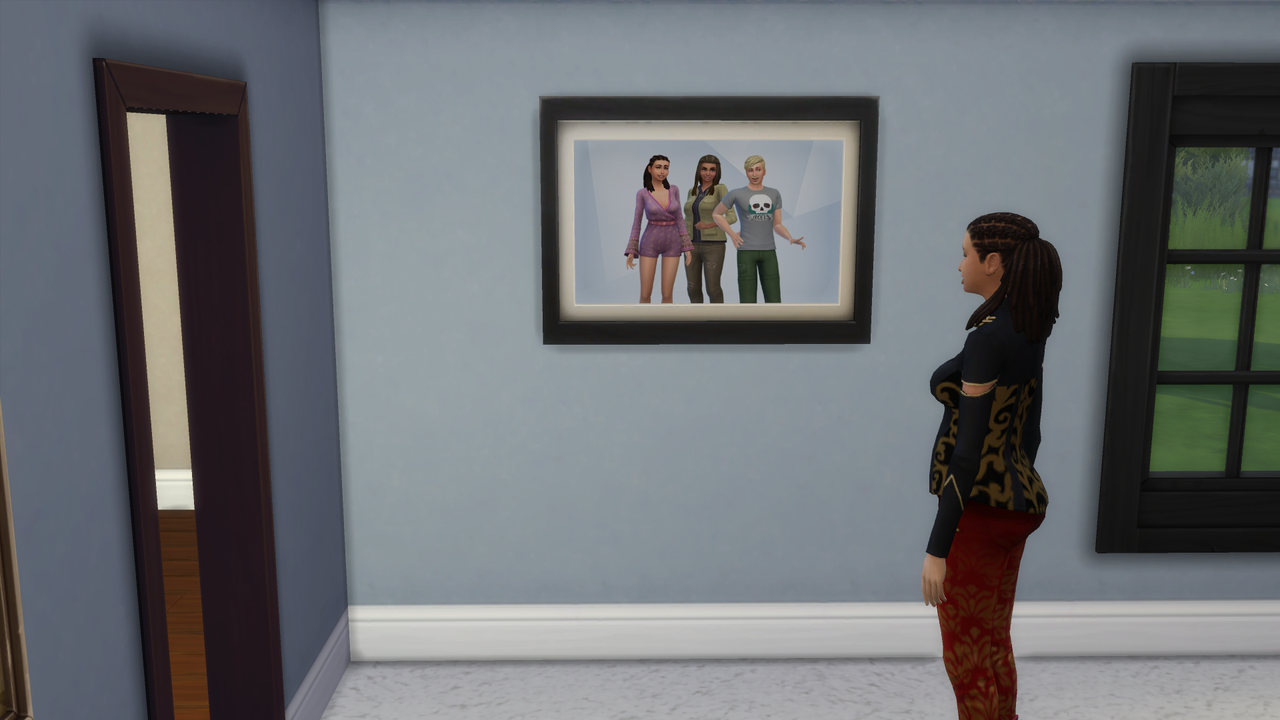 Here's the download link:
Updated 8/18/18 - Moved file to simfileshare
If there is a problem please let me know!