Hello, Simmers!
February is here, and with it, an update with new content for you to enjoy. In between the expansions, game packs, and stuff packs, we're always trying to pick items that make your experience with The Sims 4 better. Feedback is essential! We're constantly browsing social media, the forums, and even examining gaps in our content to try to meet your expectations.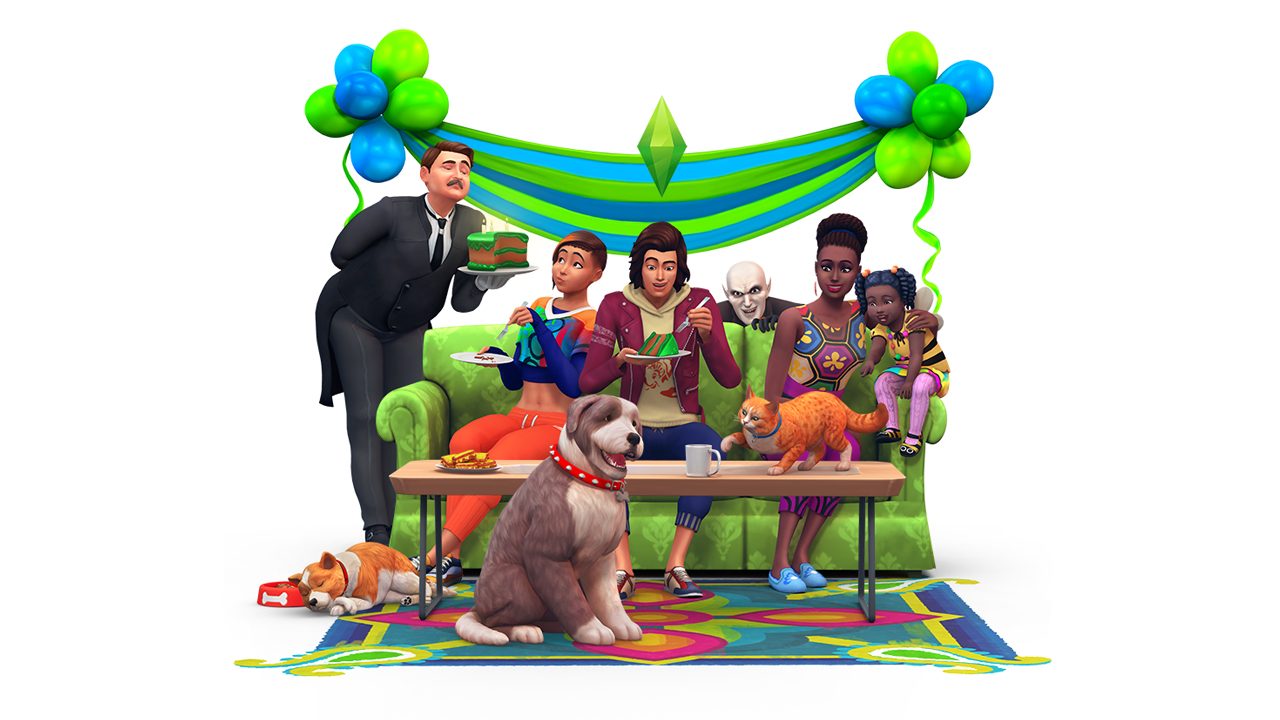 That is what this update is all about! It focuses on an anniversary t-shirt, a new curly hair, and a variety of new skin tones focusing on darker shades.
To start us off, it's the eighteenth anniversary of The Sims franchise. That's wild! To celebrate, we've created a fun graphic t-shirt for your Sims to enjoy. Attending a house party? Raise a toast to eighteen years of such a wonderful community. Want to match your Sim? You can now purchase this design on our !
Read the full update blog here!