The Story of Oscar and Louise - Episode 1 is now up on YouTube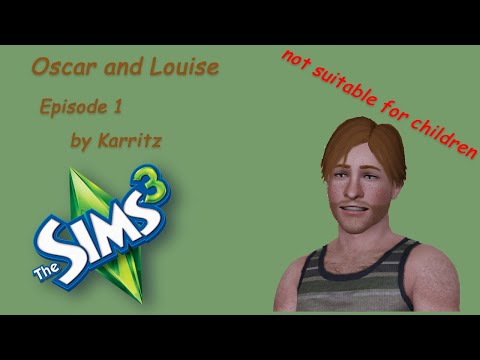 This one's a bit different. I got creative. Expect a bit of drama and added sound effects etc...
Please let me know what you think
BTW This one's all about Oscar - Louise hasn't turned up in town yet so he doesn't even know she exists. He's a bit glum. It's all about the back story and setting up for her arrival - soon but not next episode.
I also make reference to Gerty McFluff as her story is also set in Hidden Springs and I'm setting up both versions of Hidden Springs with the same builds of mine in them.
I've added a not to be played at all version of Oscar in the McFluff save and I will add a not to be played at all version of Gertie and her cats in this save too.
Just so we might get to see characters from each story around town occasionally as townie sims.
I now have all four of my ongoing stories begun on YouTube. I won't be adding any more for a while as I have plenty of work to do on these four. That is 1. The Isla Paradiso Bunch 2. Caroline and Friends 3. The McFluff Story 4. The Story of Oscar and Louise
Enjoy and Happy Simming