Hello Everyone, it's been awhile since I've created or shared anything so today I have for you a trailer park called Whispers Mobile Park. I did use a lot of custom content, however I'm not sure if it all got packaged up. I do apologize. If you see something in the photos let me know in the comments and I can try to track it down if it's still available. I've been collecting custom content for many years now. I use a lot of things from Holy Simoly and things from Modthesims. I know if you use Sims2Pack Clean Installer you will be able to install just the structures with no custom content.
This lot features 5 rent-able mobile homes. There are 4 different varieties to choose from. This lot also features a community park, community green house for your gardening (don't worry the landlord can help maintain your plants), and common area for cookouts. All mobile homes are fully decorated so whenever a townie rents one they are ready to go.
This apartment lot as been lightly play tested with no issues. If you have any problems please comment below so I may fix them.
The mobile homes range from $1,279 - $2,795 according to neighborhood view
Onto the pictures! (Download link under Pictures)
Bird's eye view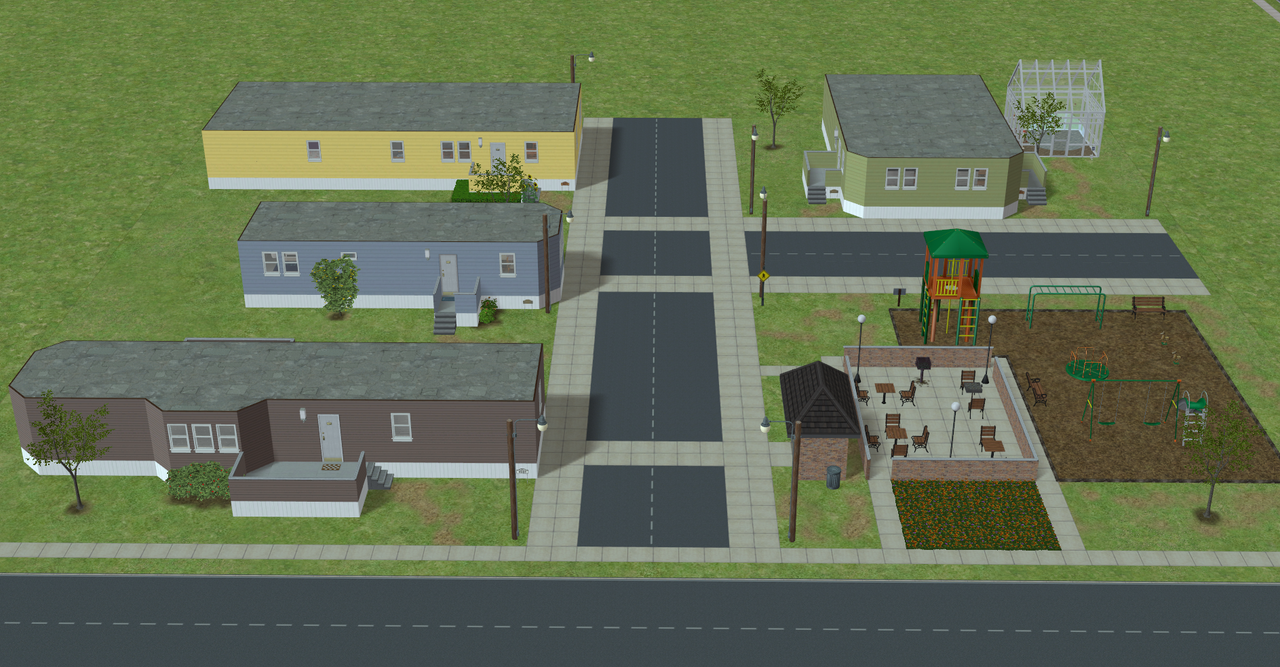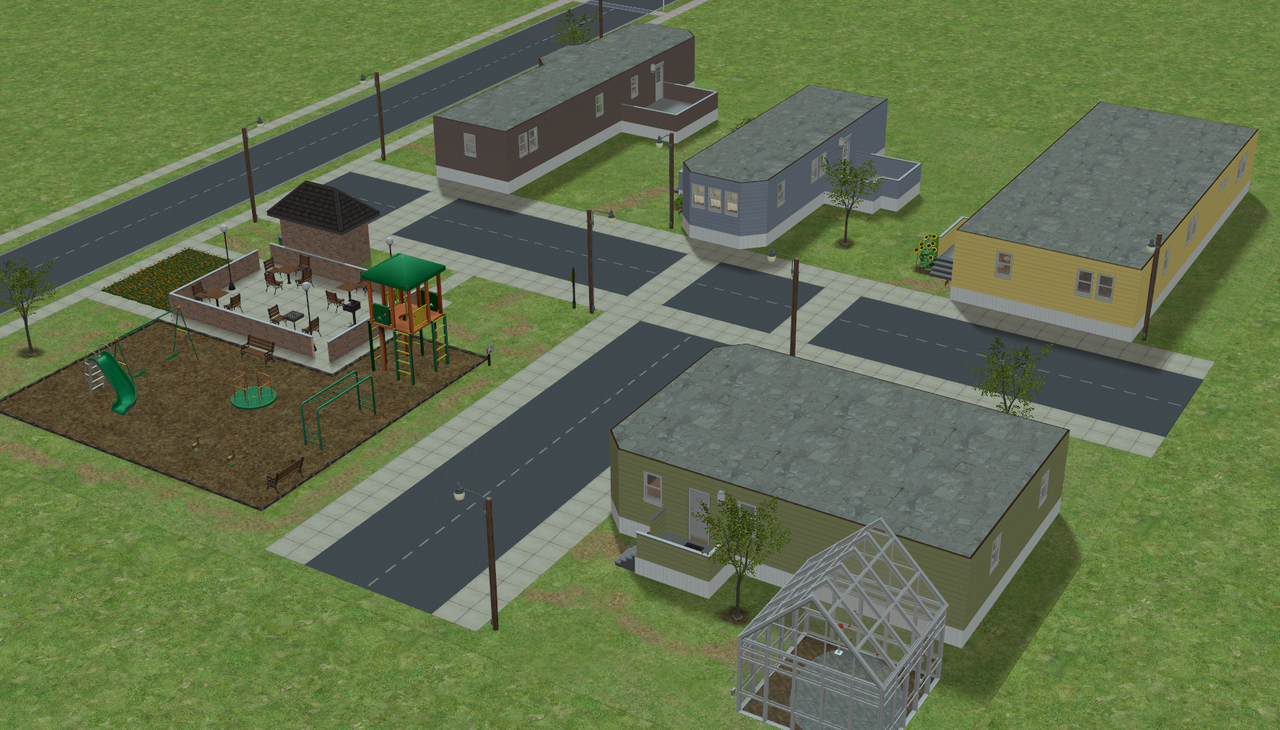 Park and Common Area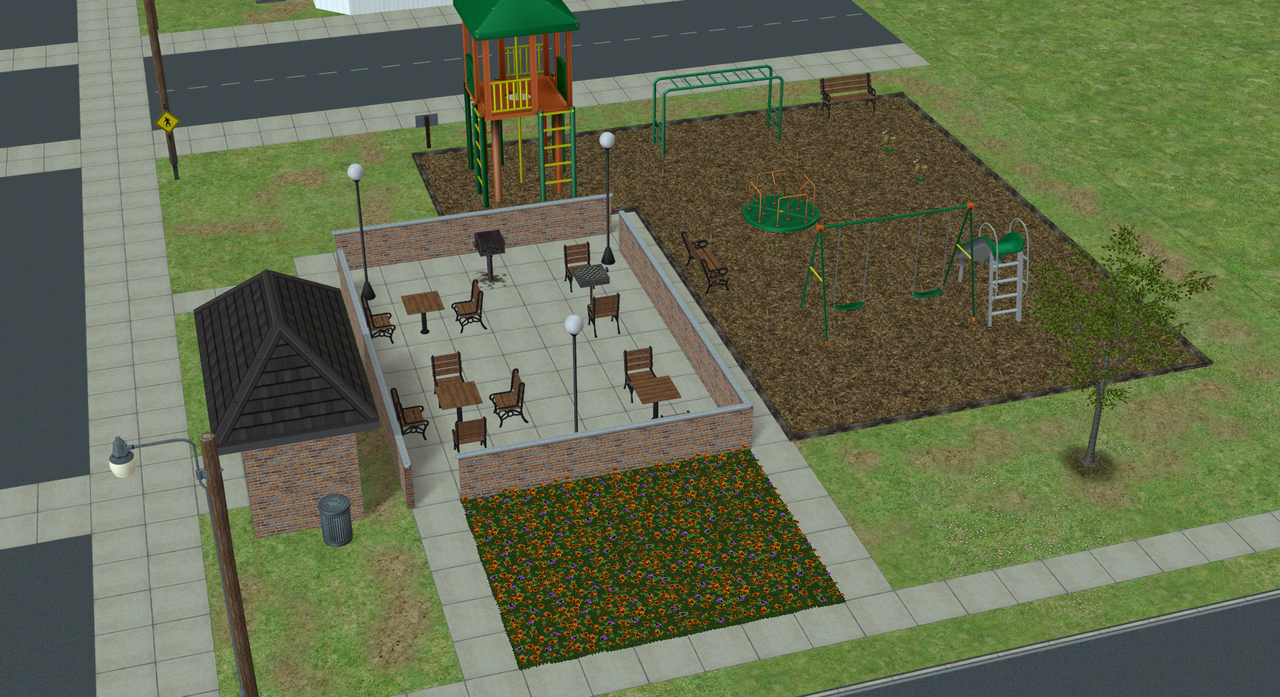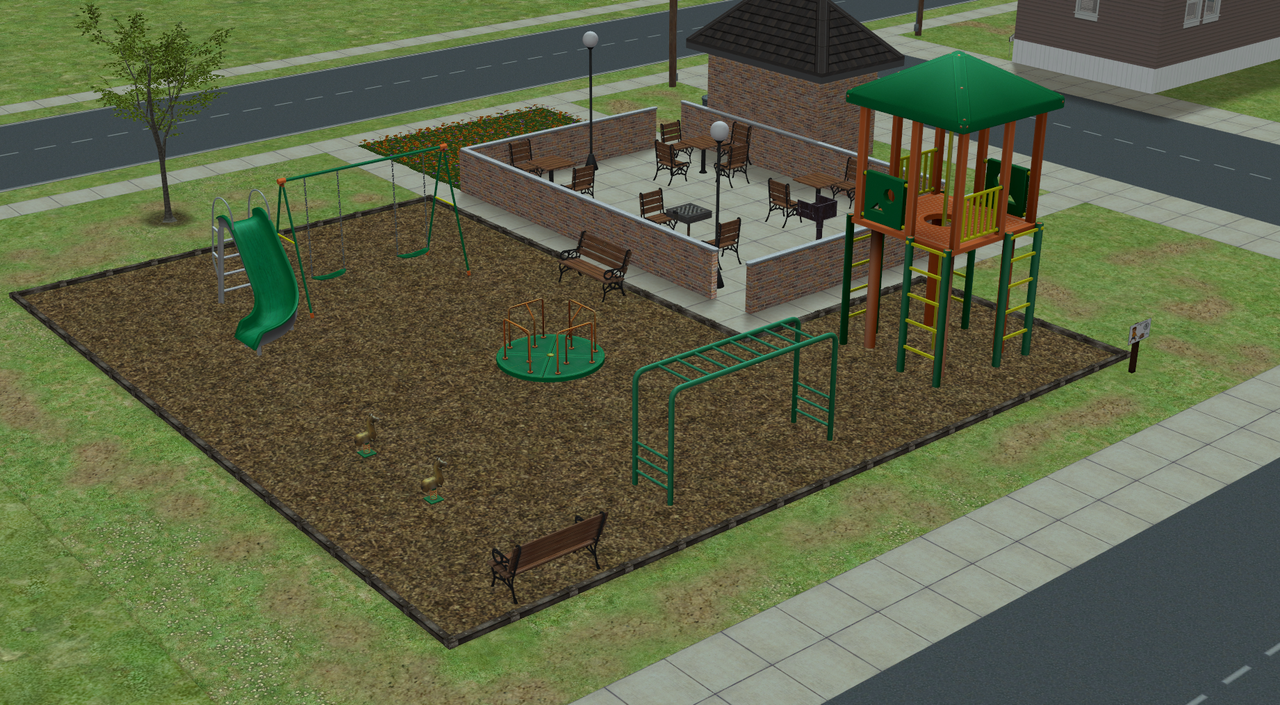 Mailbox Hut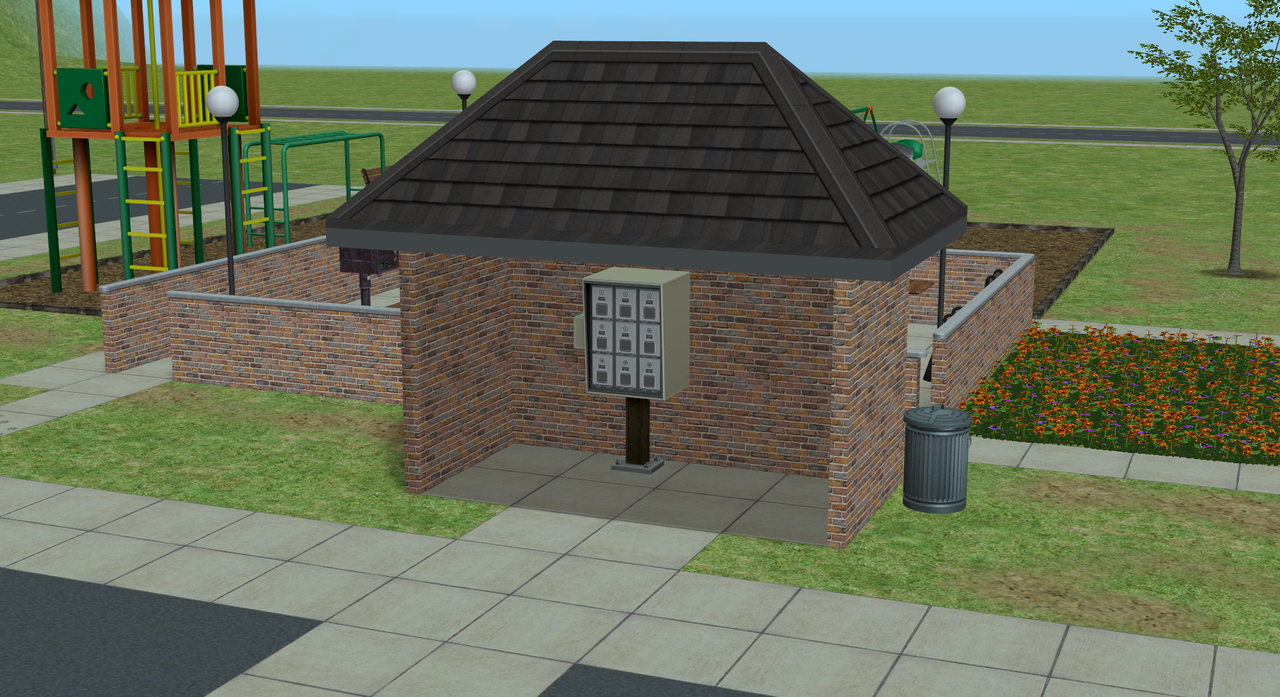 Community Greenhouse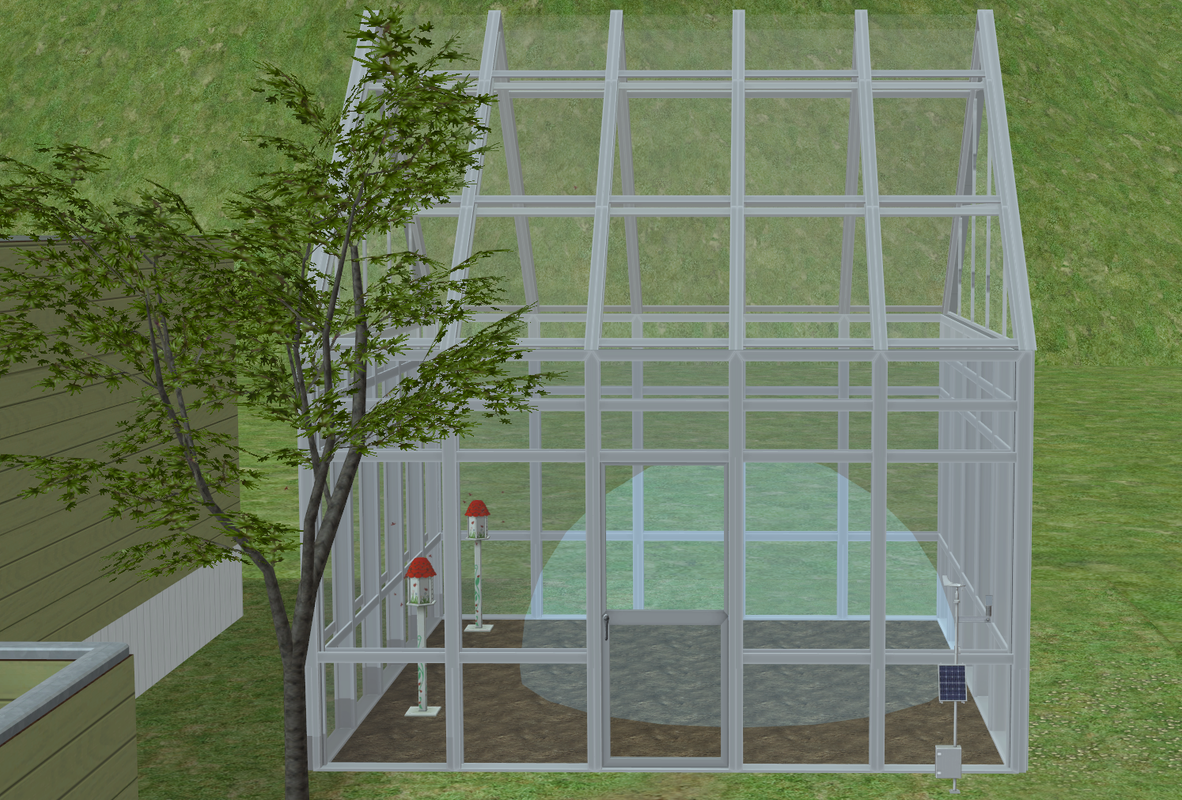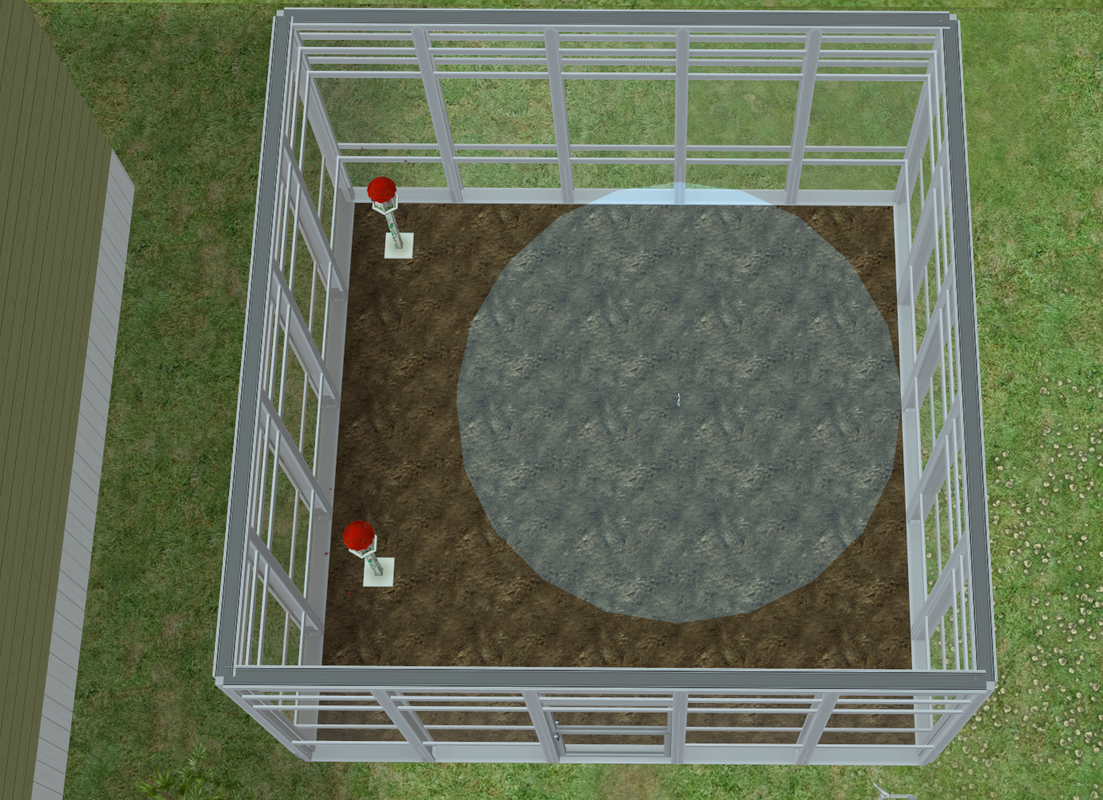 Mobile Home One
This is a 2 bedroom, 1 bathroom mobile home perfect for a small family. It even features a small deck on the back.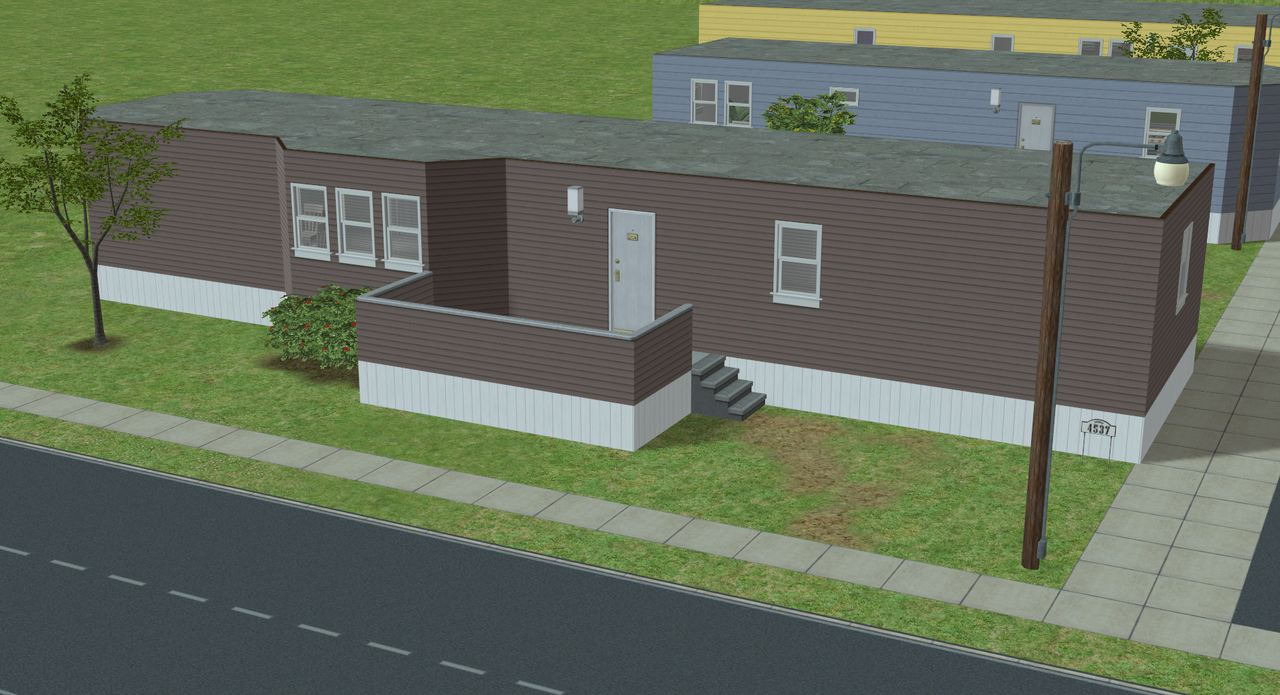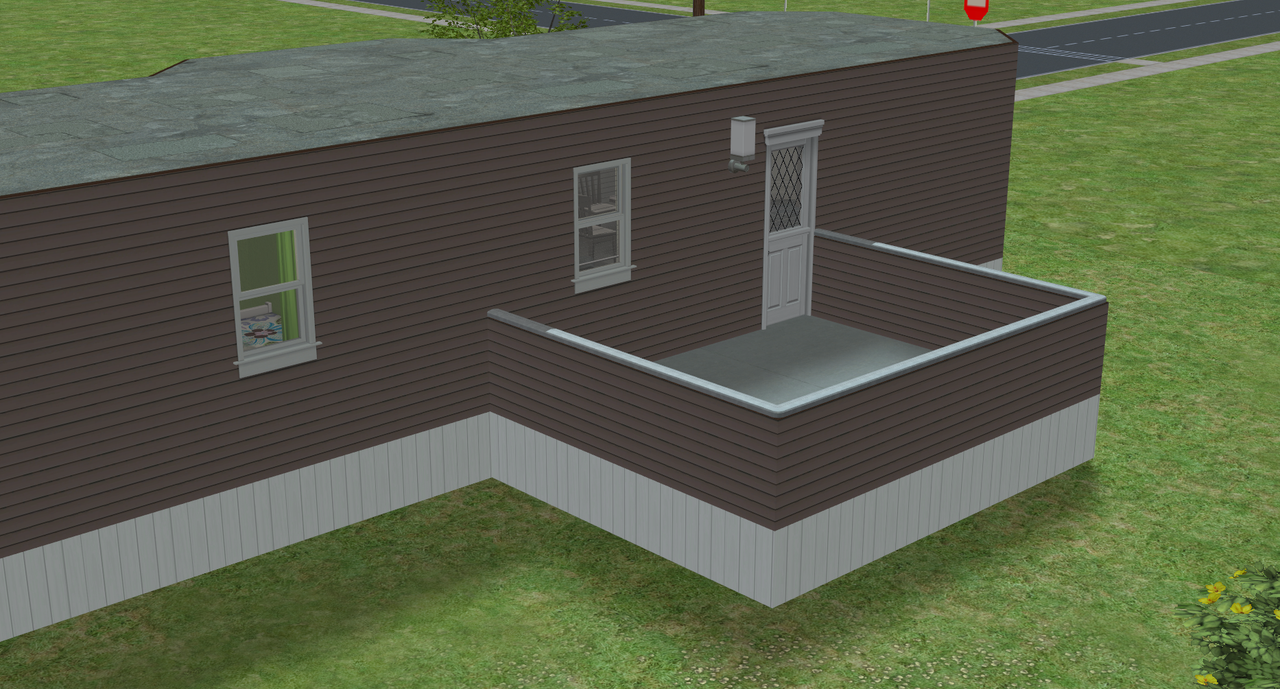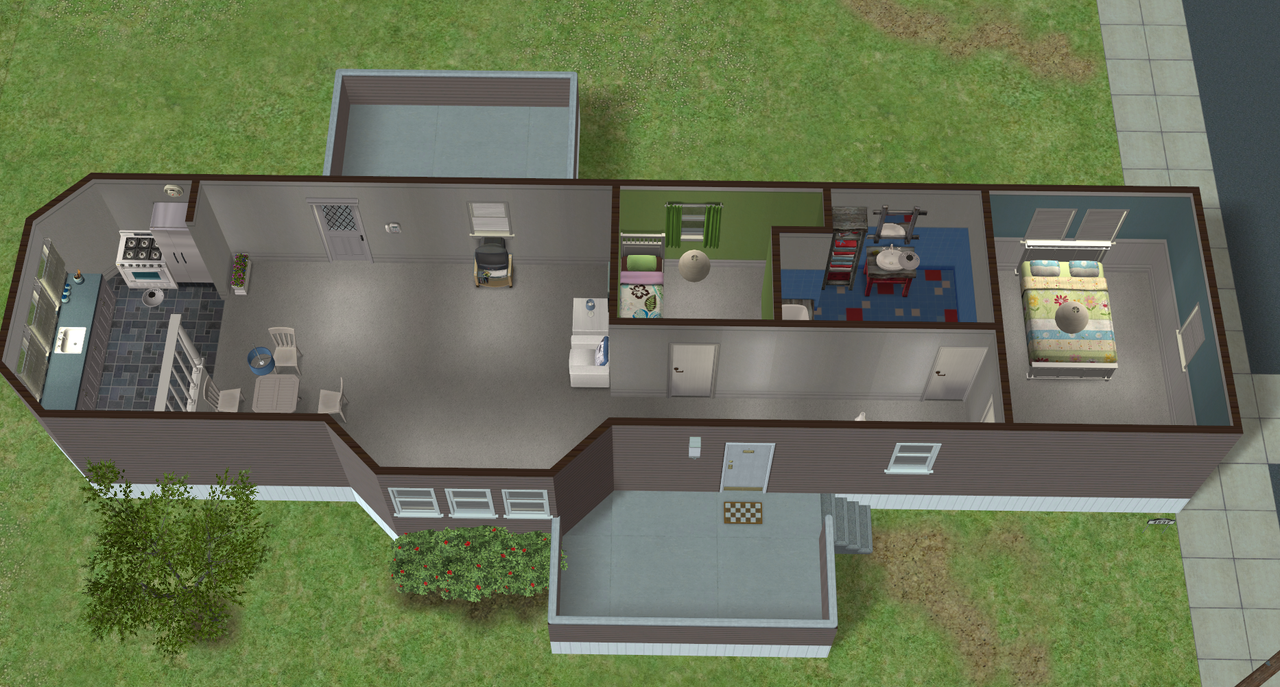 Mobile Home Two
This is a 1 bedroom, 1 bathroom mobile home perfect for that single sim. It also features a small deck on the back.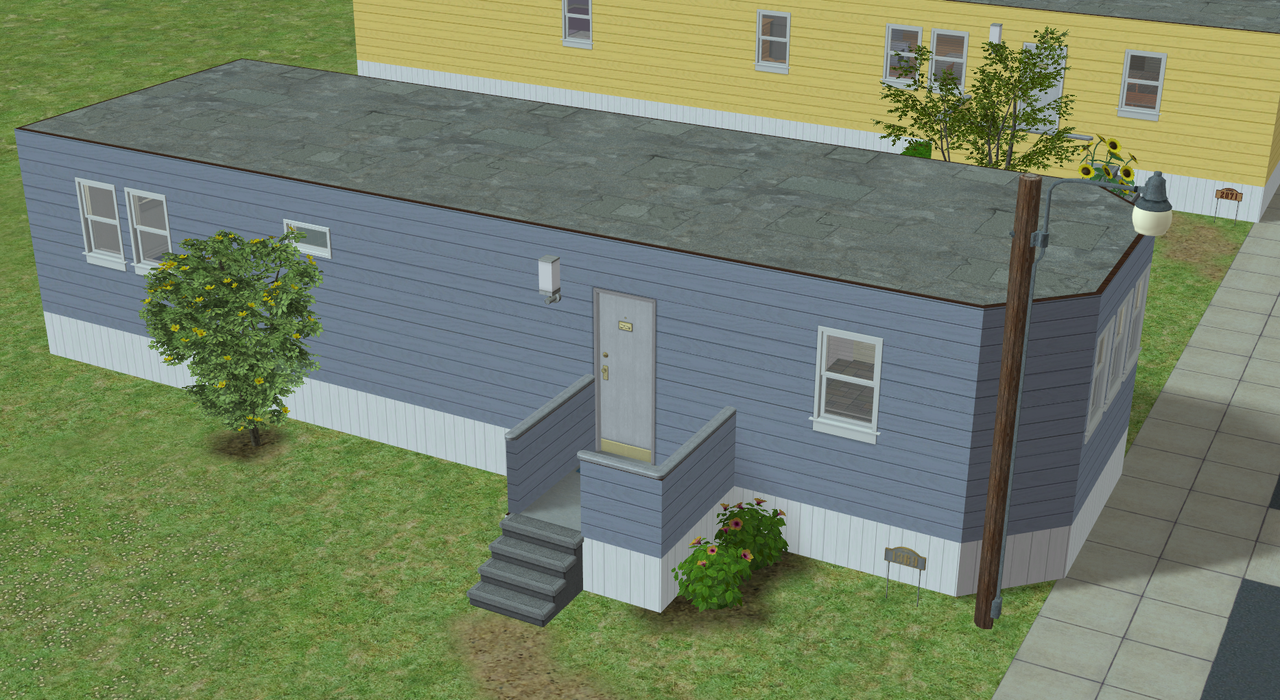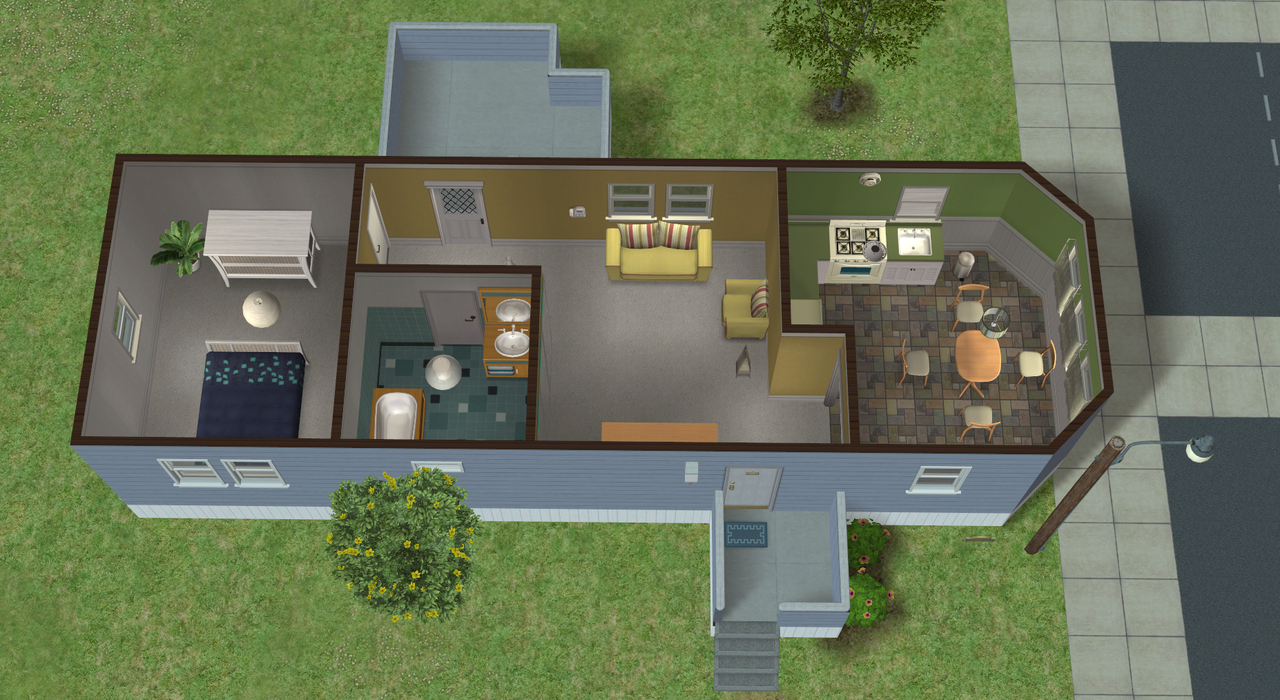 Mobile Home Three
This is a double wide mobile home featuring 3 bedrooms and 2 bathrooms. This is the biggest mobile home in the park and perfect for a growing family.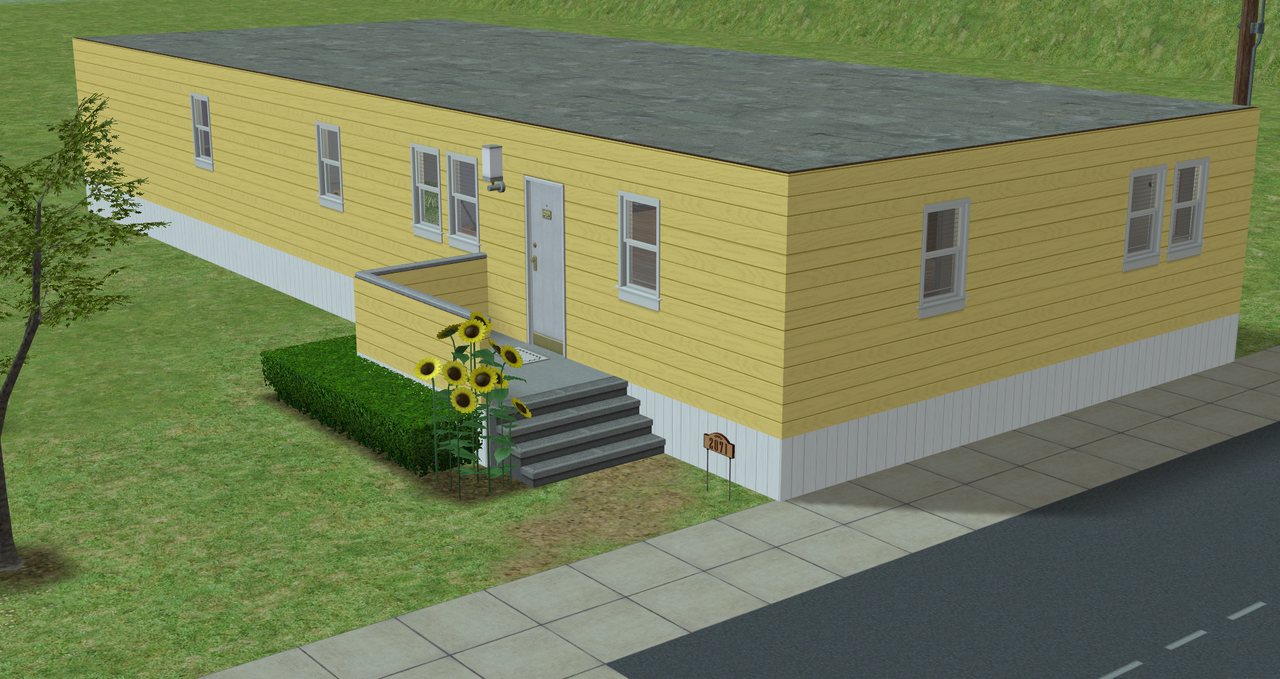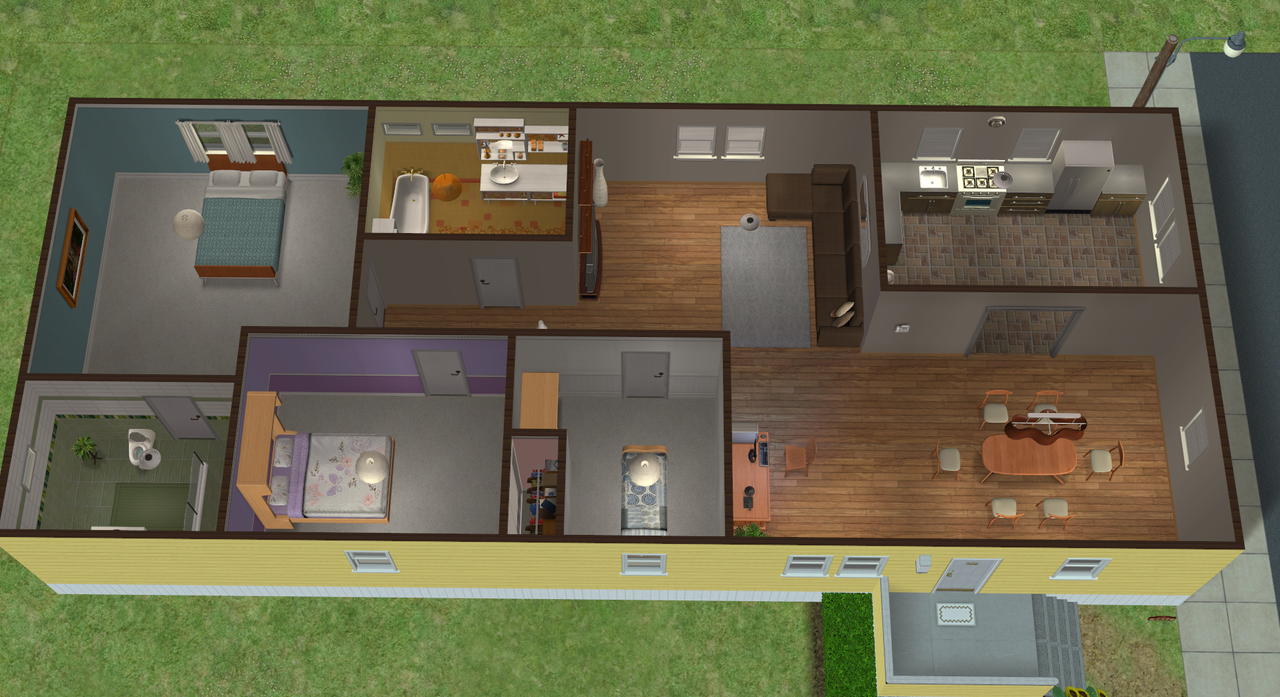 Mobile Home Four and Five
This is another double wide mobile home, however it is split into 2 rent-able units. Both units are the exact same with 1 bedroom and 1 bathroom. Perfect for single sims.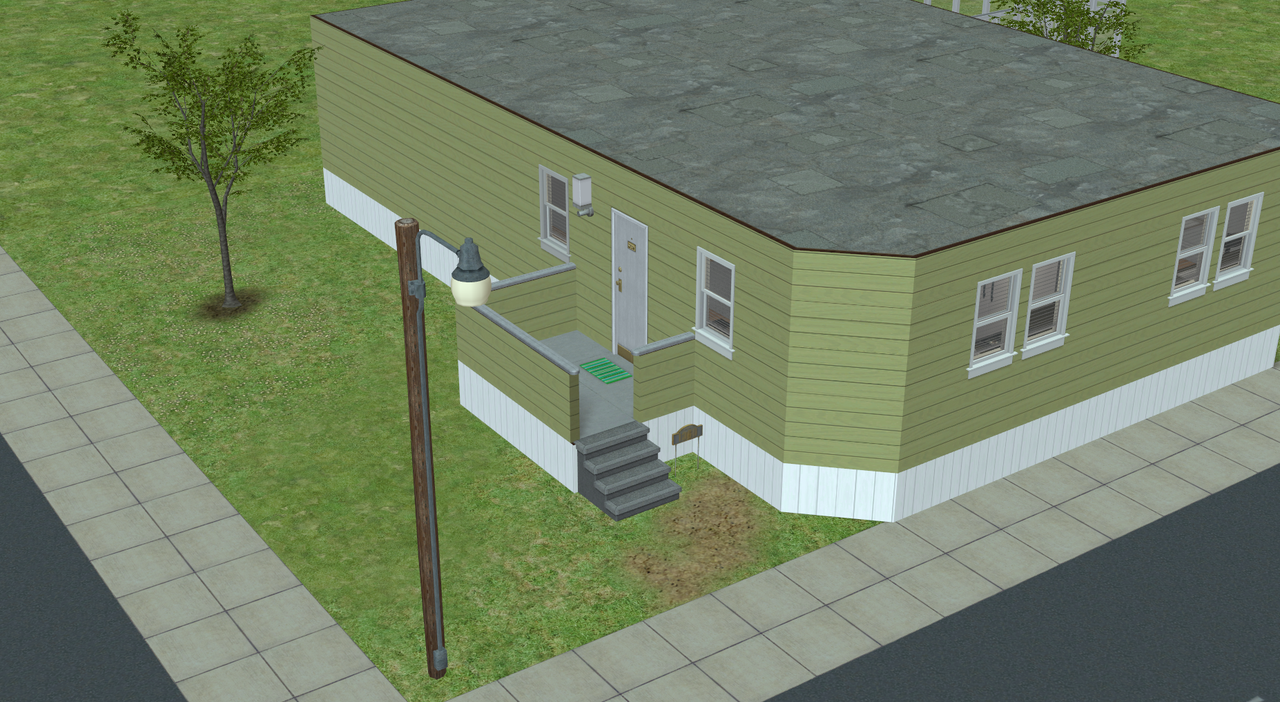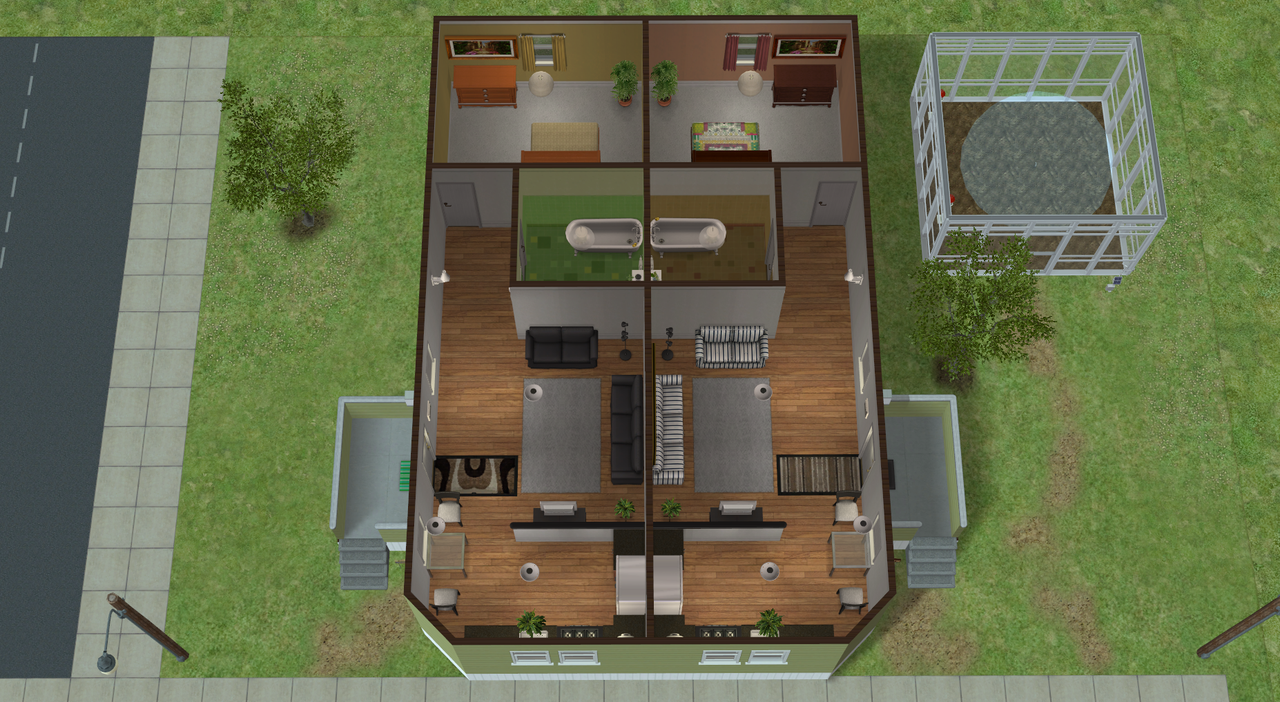 Download link