This is a main thread I'm starting to collect the stories that I've posted the last couple days in another thread or two. The narrative ball gets really gets rolling around the third post, had to figure out a style.
A couple caveats:
1. This story does not start from the beginning. I'll post a little background but not everything. I'm considering doing a "Brewster Beginnings" series, Brewster being the founding name, but only time will tell if I feel up to it.
And on that note,
2. I'm on summer break which means I have extra time to do these posts, but I'm starting a summer course soon and can't promise daily or weekly updates or anything, but I'll do my best not to leave you hanging too long if you like the story.
First an introduction:
Over the last year, I created my favorite lineage ever, The Brewster's; now six generations long, from Brewster, to Steel, to Flex. I didn't catch a lot of photos of the first two generations but, here's a couple of the 3rd on:
This is Olivia Brewster, the 3rd gen heir and her brothers, Nate (formerly Natalie) and Devon:
After finishing her training at the Space Ranger academy, she moved back home, where she met and married Jesse Steel: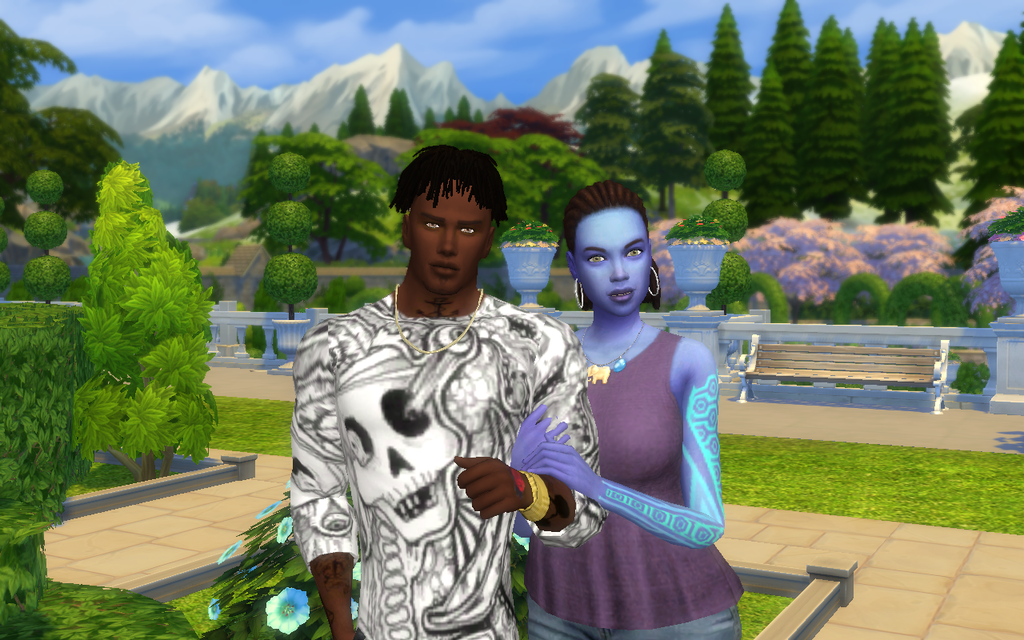 They had three kids, Andromeda (drk blue), Callisto, and Leo Steel (named by their astronaut mom):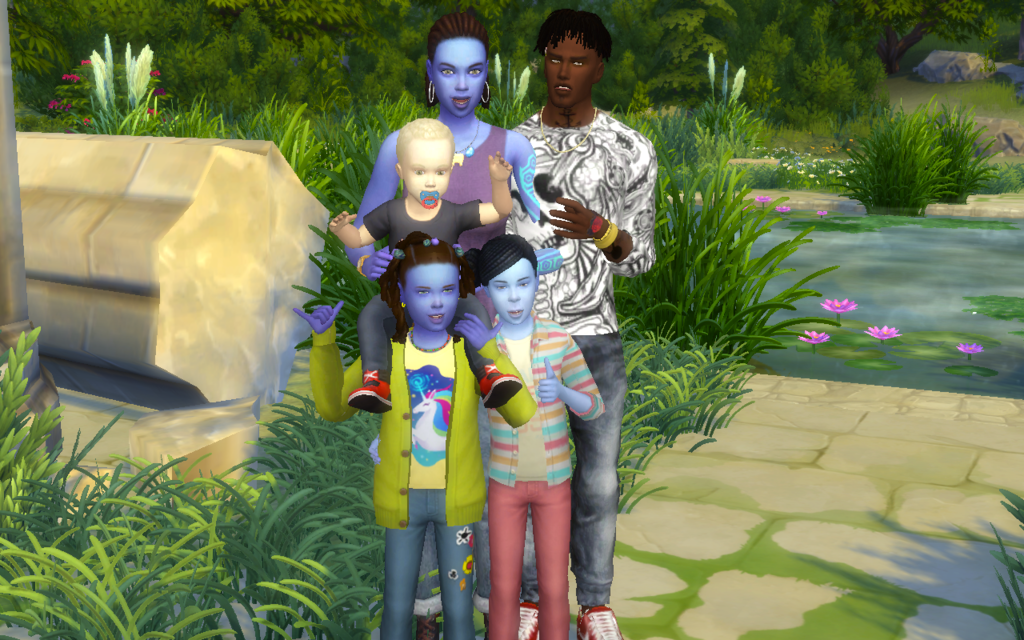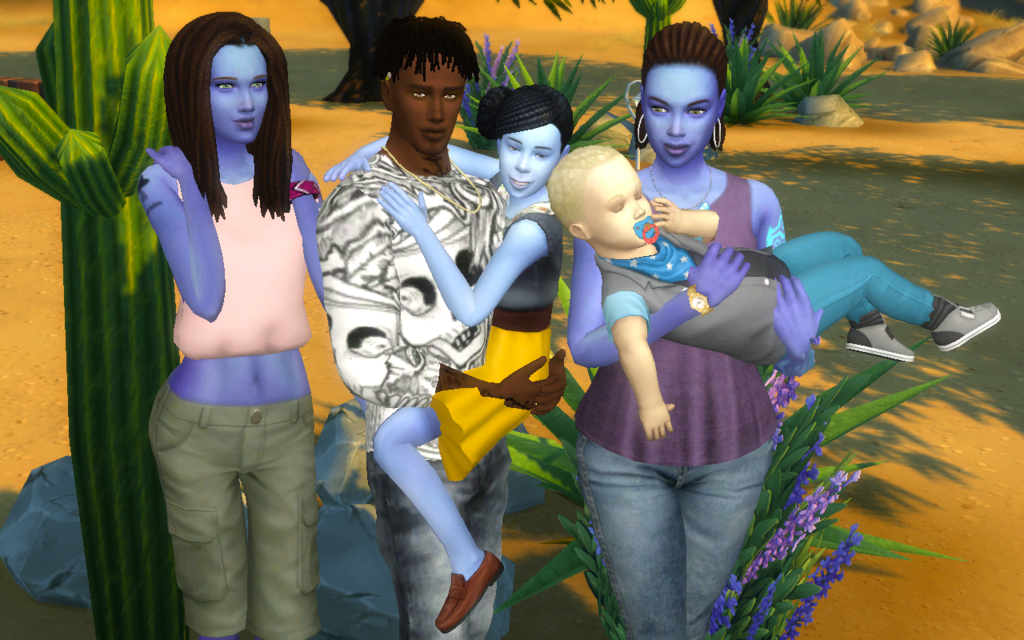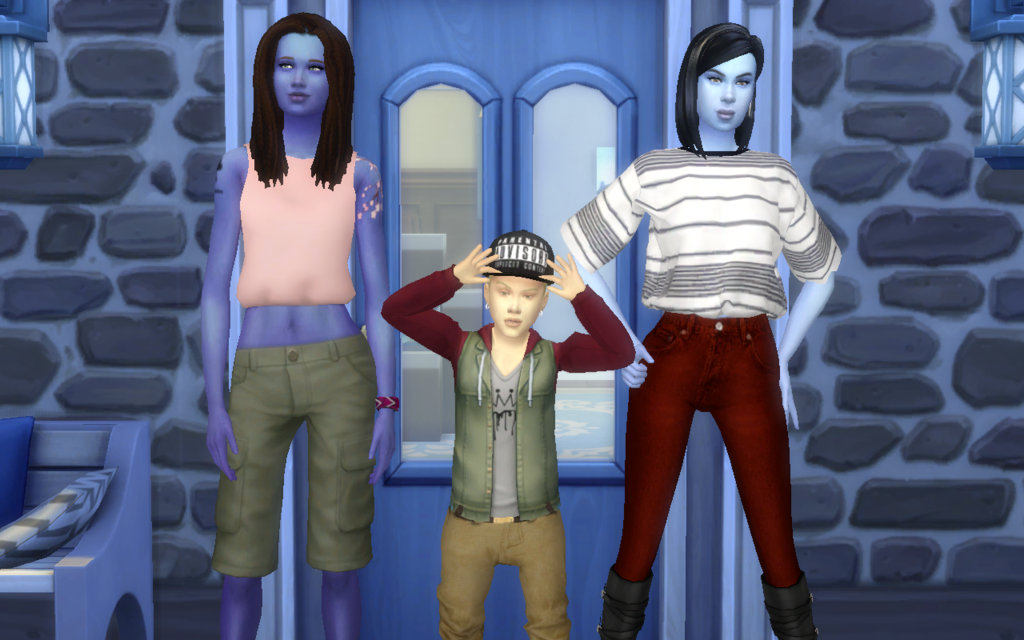 Andromeda fell in love with Dewayne Flex in high school, and they had little Stelio together. But, Dewayne turned out to be a heartbreaker (I mean, he flirted with her mom on a camping trip right in front of her, what a plum-hole!), and cheated on her with a neighbor while she was pregnant with their second child, leaving her to bring up their children, essentially, alone. Thankfully, her family was very supportive:
(Callisto had a surprise baby, Ada. Thanks MCCC lol)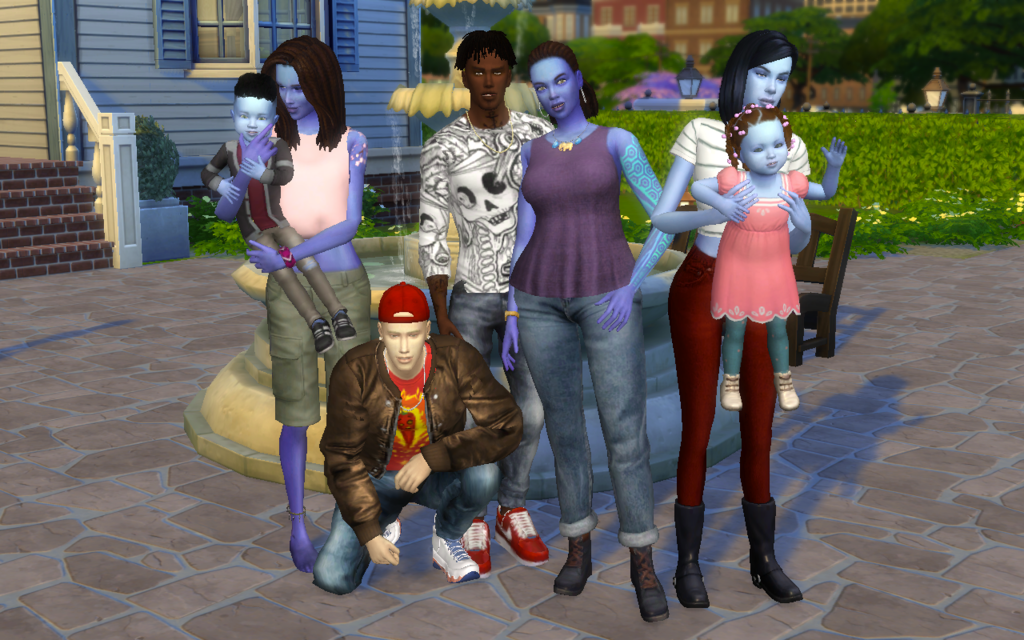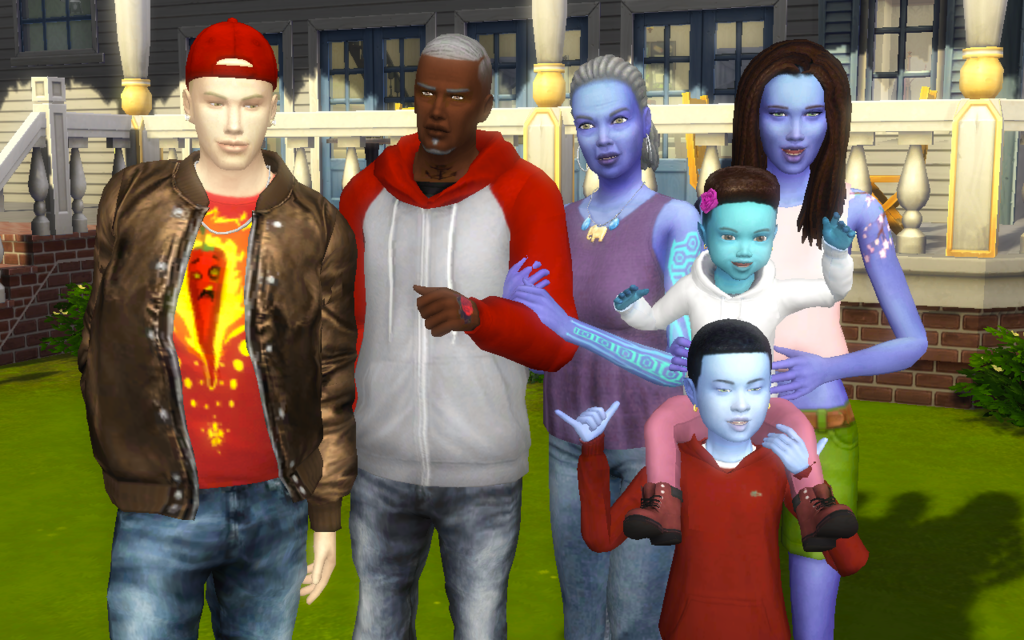 But, Andromeda found love again with Akshara Acharya who has raised the boys as her own. And, Dewayne recently reestablished contact with the family: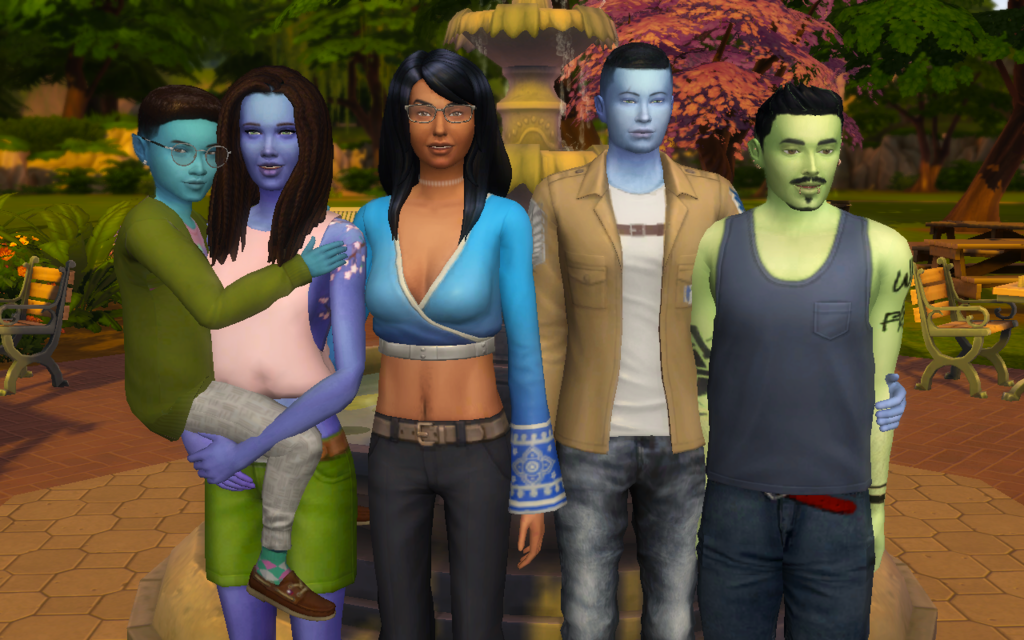 Now, Stelio Flex has grown up and married his own HS sweetheart, but he made a promise to himself, and his wife Gia, not to hurt her the way his father hurt his mom: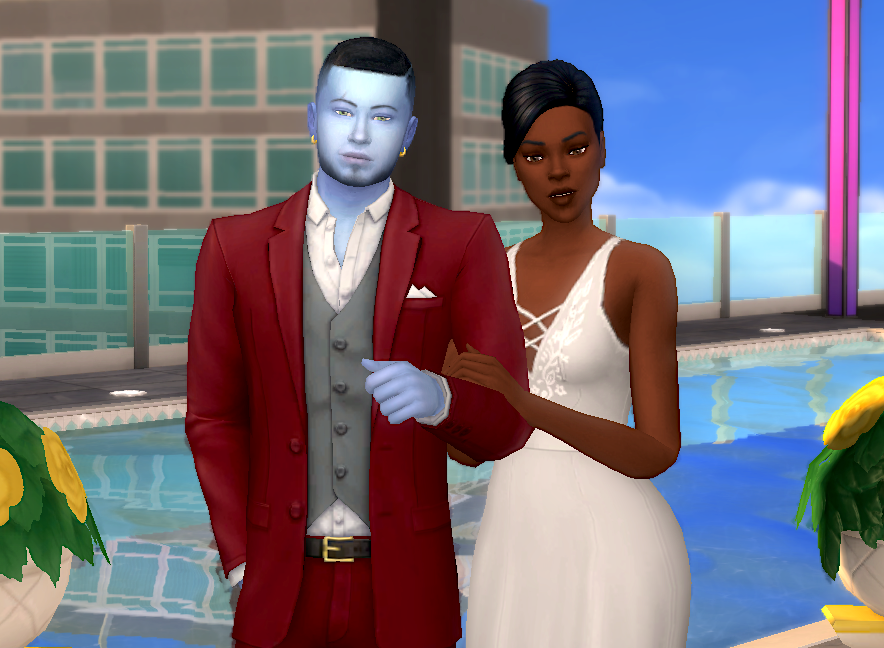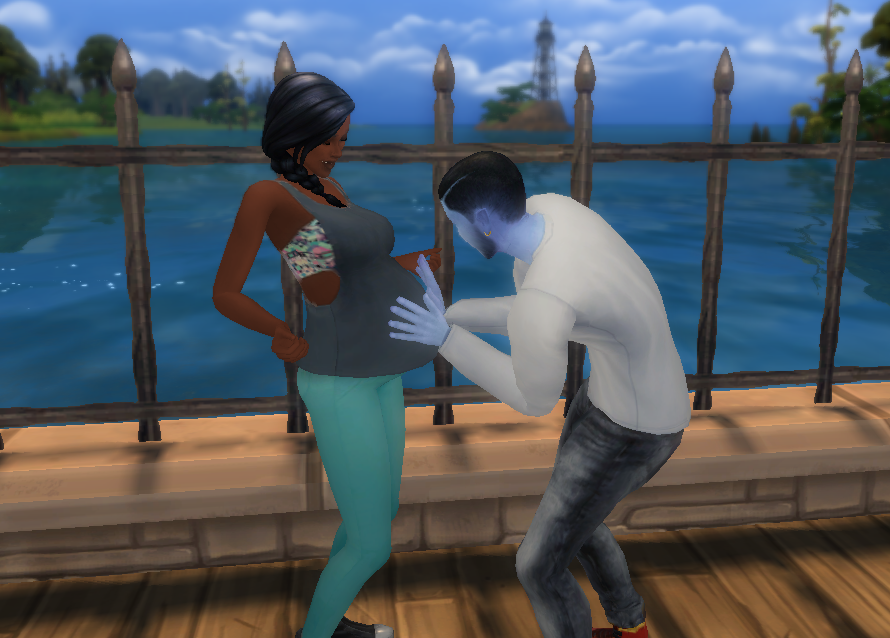 Stelio and Gia just had twins and are stating their own family adventure!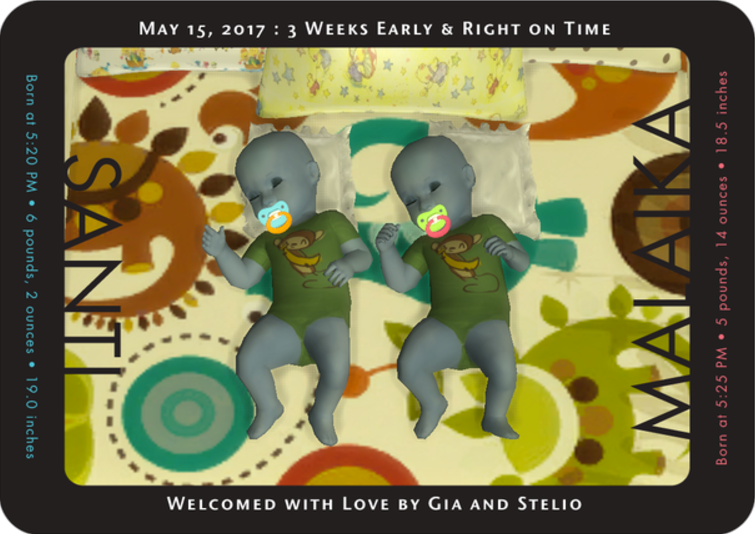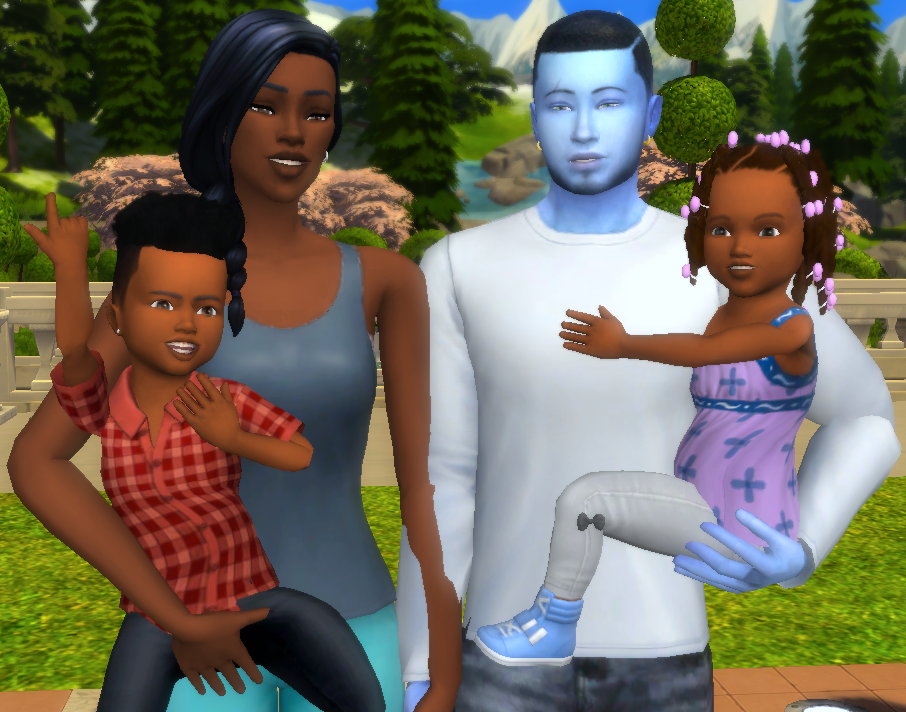 Come along for the ride....