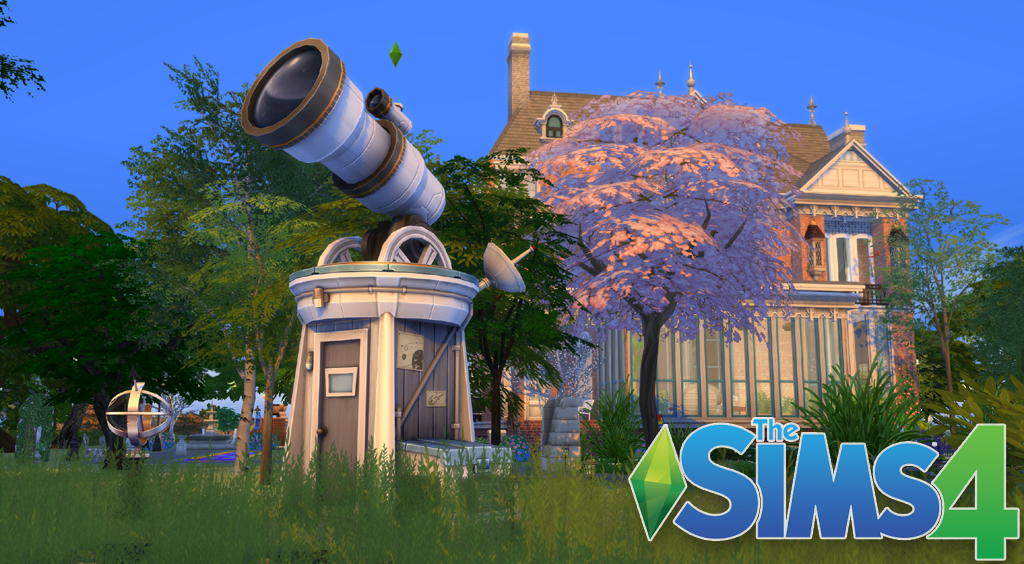 What is happening here?
A mix of
Let's Play
and
Story Telling
.
I use story telling to immerse me in the game, so I occasionally dip into story telling to flesh out my character's personality and motivations. I call this Immersion Buffing and it really helps me get into The Sims 4.
For the sims 3, I kept a thread documenting my experiences with the game. It became a historical record of sorts as the EPs, SPs, mods, CC, and Store content came out. I believe it helped immerse me into the game and also reminded me of how much fun I was actually having . It was great to share it all with others. I would like to do the same for The Sims 4.
However, this is a reboot of my Sims 4 Simming Moments thread that I started when the game launched.
The original thread is full of false starts, reboots, and me complaining about and experimenting with the game.
I never allowed my sims to age, start relationships, get married or have children. None of it was normal game play for me.
So the old thread is now considered an Archive of my early explorations with TS4 before I was truly and securely hooked.
Thanks to Toddlers and The Sims 4: Parenthood, I believe The Sims 4 is now in a state that I can play normally and enjoy.
Let's begin. Again.
Table of Contents

Pg. 1

Introduction/ Table of Contents/ The Mega Reboot/ Miss Peregrine/ A Night Visitor/ Hard Times/ The Herbalist/ Parenthood: Meadow Thayer/ How Difficult Could It Be?

Pg. 2

Zane Delacroix/ Double the Trouble/ The First Birthday Celebrationhttp://forums.thesims.com/en_US/discussion/comment/15811788/#Comment_15811788

Pg. 3

Toddler Stuff/ Overwhelmed/ Primal Natures/ My New Computer /The Truth about Cats & Dogshttp://forums.thesims.com/en_US/discussion/comment/15985142/#Comment_15985142

Pg. 4

The Cat Girls of Windenburg/ Ling Chen and Olivia Banks/ Sacrilege/ Melonie Bloom/ 2017 top 10 Simming Moments/ Diamond Eyeshttp://forums.thesims.com/en_US/discussion/comment/16198200/#Comment_16198200

Pg. 5

Gamma Vareen/ Angry Girl (AKA Michelle Brooks)/ The Others/ A Peculiar Slice of Life/ Jungle Trials/ Teen Meadow/ Growth Spurtshttp://forums.thesims.com/en_US/discussion/comment/16360376/#Comment_16360376

Pg. 6

Seasons!/ Home and Hearth Day/Seasons Micro Reboot/ Technical Difficultieshttp://forums.thesims.com/en_US/discussion/comment/16564702/#Comment_16564702

Pg. 7

All Aboard!/ Status Update/ NEPS: One Foot in the Grave/ The Banks Family/ The Banks Family continuedhttp://forums.thesims.com/en_US/discussion/comment/16586124/#Comment_16586124

Pg. 8


So... What Happened to Summer?/ Brindleton Bay Blue/ Darkling/ Darkling, continued/ All Hallows. Evehttp://forums.thesims.com/en_US/discussion/comment/16630651/#Comment_16630651

Pg. 9


Old School Calientes/ Hooked on the Banks/ A Banks Christmas/ More Bankshttps://forums.thesims.com/en_US/discussion/comment/16655747/#Comment_16655747

Pg. 10


A New Year/ Maxis Monthly Stream/ Get Famous/ Get Famous Test Drive/ Cybercafe 2.0https://forums.thesims.com/en_US/discussion/comment/16744258/#Comment_16744258

Pg. 11


Strangerville/ Dana Scully/ Thea, Lionel, and Fox/ Living for the Weekend/ On a Whim/ Pleasure Principle/ Covert Operative/ Bill and Bunny Happy https://forums.thesims.com/en_US/discussion/comment/16981338/#Comment_16981338

Pg. 12


Bill and Bunny Happy/ What Did You Do, Bunny?/ Alien Compound/ Island Living/ Moschino Stuff Pack https://forums.thesims.com/en_US/discussion/comment/17017788/#Comment_17017788

Pg. 13


Prepping for Realm of Magic/ Discover University/ Catching Up/ ROM Mansion/ Let's Play!/ Witches in the Junglehttps://forums.thesims.com/en_US/discussion/comment/17237932/#Comment_17237932

Pg. 14


Witches in the Jungle/ Uni Student Shopping/Slice of Life/Meaningful Stories https://forums.thesims.com/en_US/discussion/comment/17326696/#Comment_17326696

Pg. 15


Smuggsworth Prep/ Ambrosius and Janay/ Shall We Continue?/ Tiny Living Builds/ SW Journey to Batuu/ Prepping for Batuu/ Playing the Most Hated Pack/ Star Wars: Journey to Batuu/ Uninstalled TS4https://forums.thesims.com/en_US/discussion/comment/17428868/#Comment_17428868

Pg. 16


Personality Overhaul/ Jounery to Batuu: The Return/ Going to GeekCon/ Mission 3/ To University/ Before the Uninstallhttps://forums.thesims.com/en_US/discussion/comment/17694880/#Comment_17694880

Pg. 17


The Forgotten Batuu Posts/ From Britechester to Mt Komorebi/ Snowy Escape/ Komorebi Wrap Up/ Komorebi Edits/ Shorter Teens/ Komorebi Edits Pt 2/ Dream Home Decorator https://forums.thesims.com/en_US/discussion/comment/17736530/#Comment_17736530

Pg. 18


Dream Home Decorator https://forums.thesims.com/en_US/discussion/comment/17901013/#Comment_17901013