The afterlife subject could be one aspect of it, but you could do more with a game pack.
I would like to see other things that make life risky and exciting for our sims and for ourselves.
My interest in the game perked up with the addition of Vampires, but I am still looking for my burglars.
I've always liked burglars in the game.
I prefer having my sims under some threat
because it makes you care about their well being and you become more protective of them.
And you can find yourself in funny, hysterical situations in The Sims when bad luck strikes. And on top of that, it can set you on the path of drama. Ugh,
Laundry
, what was I thinking when I voted? We need that Dangerous
Stuff Pack
..., forget that, we need a Dangerous Game Pack.
This pack could bring us new features.
-Cemeteries (finally). All these risk taking or just simply unfortunate sims will find a final resting place for their body in the grave yard.
-A Thrill Seeker trait. There should be an opposite trait for sims who want to avoid risks and dangers.
-Enemies/Rivals for love interest/Scorned lovers who try to get payback in some way when your sim cause them drama.
-Taking risks to get ahead in your career which may get you advancement, perks, or money, or may get you fired.
Beware of evil coworkers, or making enemies of coworkers. They could undermine, or sabotage your efforts.
-Social dynamics for trait compatibility and especially incompatibilities
-Fears! What happens when your sim's fears occur?
-Choices that could possibly bear fruit, or come back to haunt you at a later date.
-Burglars and cops---cops will go after kleptomaniacs too if the kleptos get a reputation.
-Objects with extreme need fulfillment and skilling rates, but also dangers.
-A slight increase in game play difficulty to make game play a challenge. ( may be controversial) Perhaps introduce difficulty settings.
-Social cool off system: Sims in extreme drama will refuse to talk to each other. Either they avoid each other or they fight. Friendly socials should stop after a certain level in the drama.
Things like the wishing well, alien abduction, vampires, burglars, acts of God and SimGods, risky choices, bring excitement to the game.
Balance is important though. Not so much that you tire of it, but not so little that you get tired of waiting for something to happen. That is different for each simmer, but if you are buying a danger pack, then you want and expect these kind of events.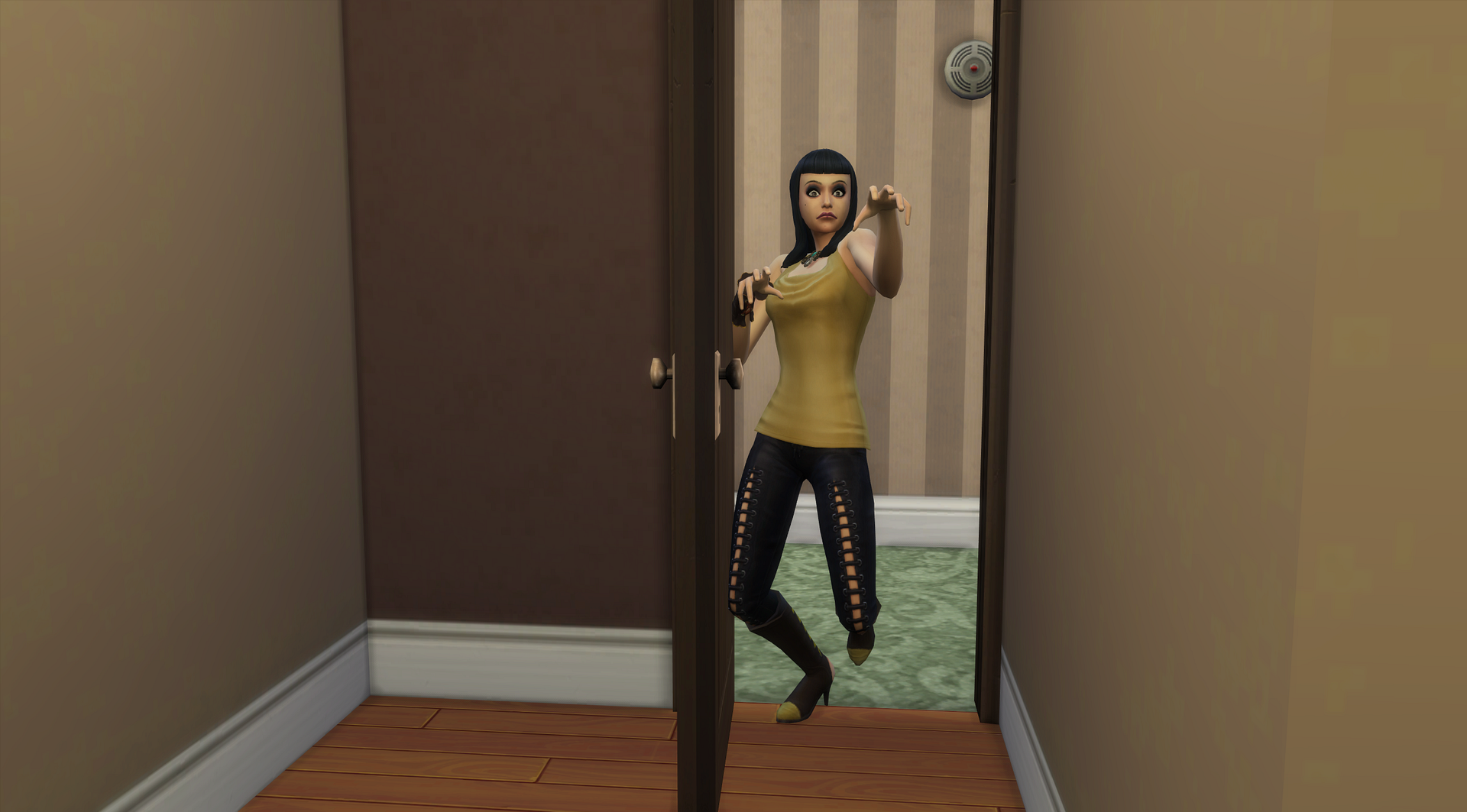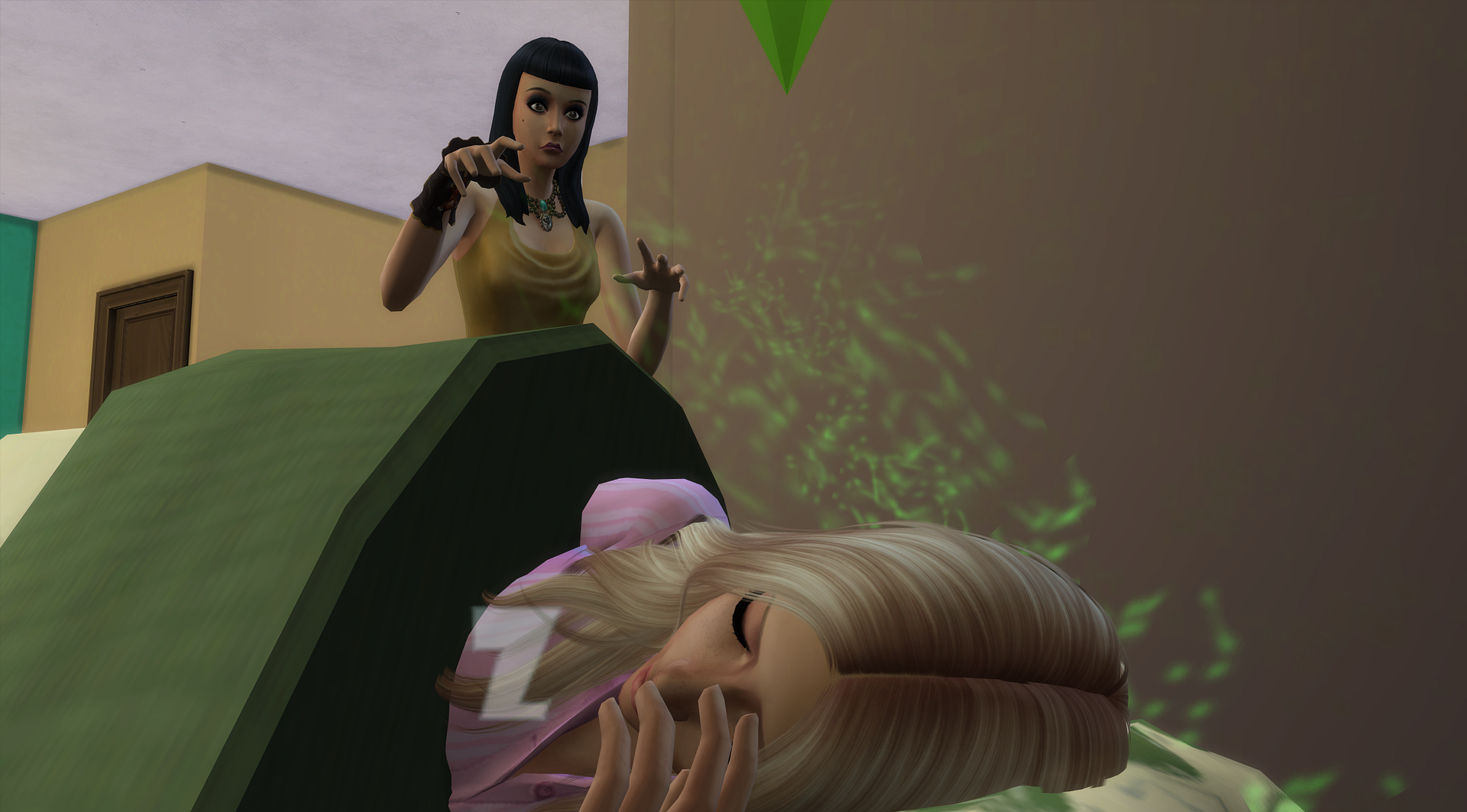 Oh Meadow, I have got to prepare you for an unapologetic, self-serving world.
I like adversity in my Sims game, and preparing my sims to handle it.
This adds to a more interesting game, but I still want Burglars, and drama making sims that respond to opportunities, or how they are treated in the world, especially over time.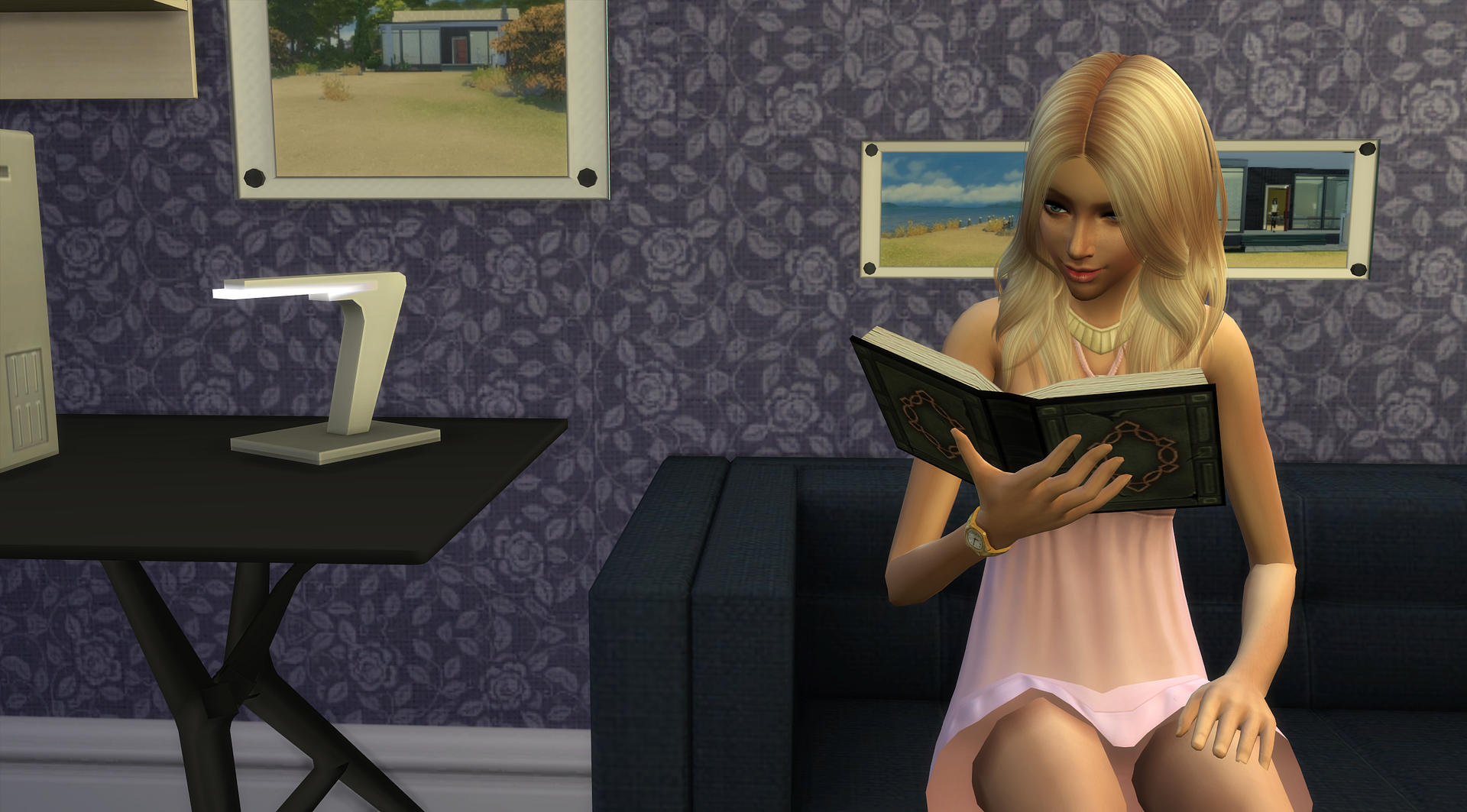 [Update]Parenthood: The Gateway Pack To Drama and Danger.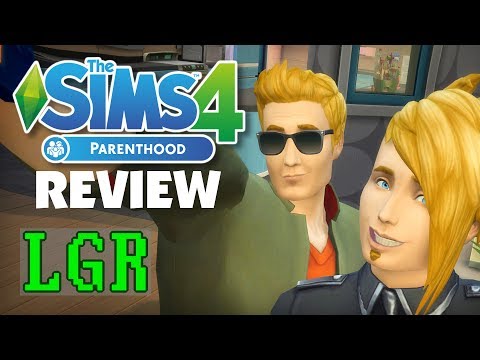 LGR made a comment in his Parenthood review about character values not really having a big impact in adulthood. (7:11)
On this point, I believe Parenthood would be a perfect setup for a Drama and Danger game pack.
Those traits and values earned by sims could be put to the test in a Drama and Danger game packs
The D&D pack would have social situations and community venues where our sims handling of:
-Manners,
-Responsibility,
-Conflict Resolution,
-Empathy
-Emotional Control
Determine the outcome of those situations.
It's really a combination of character values, certain traits, current emotions, and related skills.
In Drama and Danger sims with a negative combination receive the brunt of the danger and drama while those with positive combinations are prepared for it. However, there should also be situations where sims with negative combinations can be successful.
Soo...
What if you don't have Parenthood and your sims have no character values?
Well then your sims will get a default middle of the road character value rating.
Having the right combination of traits, skills, and emotional state will be much more important if you don't have Parenthood.
Parenthood would be the training ground for your sims to handle life's risks and uncertainties.
Drama and Danger would be the real world test.
So what would be some interesting social situation and community venues for our sims if such a pack were to happen?
Please post ideas.
[Update: 11/25/17]
I like setbacks and having the unexpected happen in my game, but they must be
RARE
occurrences.
Happening too much gets annoying fast.
That stuff should probably be tied to
risky behavior
.
IF you know a choice might bring about unwanted consequences, you are more accepting of the fallout because the reward is worth the risk. This way it's more in your hands than simulation randomness.

I would love this if EA put some depth into it like taking a sim's Values, skill level, career level, traits, and emotional state into consideration while calculating the risk/reward outcome.
#DramaAndDanger
[Update: 12/26/17]
Above I mentioned trait compatibility and incompatibility.
This is from what I noticed about TS3 and TS4.
Incompatible traits does not make for incompatible sims in TS4.

It just determines what traits your sims are not allowed to have.

You lose out on the built in drama and challenge of sims who have opposing traits.

Try it yourself and make a Snob/Neat/Ambitious sim and a Goofball/Slob/Lazy sim and see how wonderfully they get along.

The most you are going to get out of the Neat sim is a tense emotion to the messy environment the Slob has made, not the Slob herself.

The only way for them to not live well together is if you force them with mean socials.

I made a similar household in TS3 and the difference is night and day.

The conflict arises naturally without your help, but also has drama built into the socials when you have sims of opposing traits.

Asking the slob to actually clean up the place gets you drama.

It's pretty easy to imagine: "Heck no I am not cleaning up. I made us breakfast (burnt waffles), you clean it up."
[Update: 10/13/18]
Imagine the opposite of this:
That would be:
Get Infamous
Not as a pack itself, but a feature of the Drama and Danger pack.
Just lift the fame mechanic and tune it to being infamous instead of famous.
Your sim could gain infamy perks that will allow them to be the center all drama in the world.
These sims could grow to be really despised in the community if you really go for it.
You would often see them in the Get To Work jail. And they would be common suspects in investigations.
These are the sims that you can declare a Nemis.
A true Nemesis that will have you entwined in a decent into drama if you go there.
They will stalk you like they do in The Sims 2 if you mix it up with them.
[Update: 10/23/18]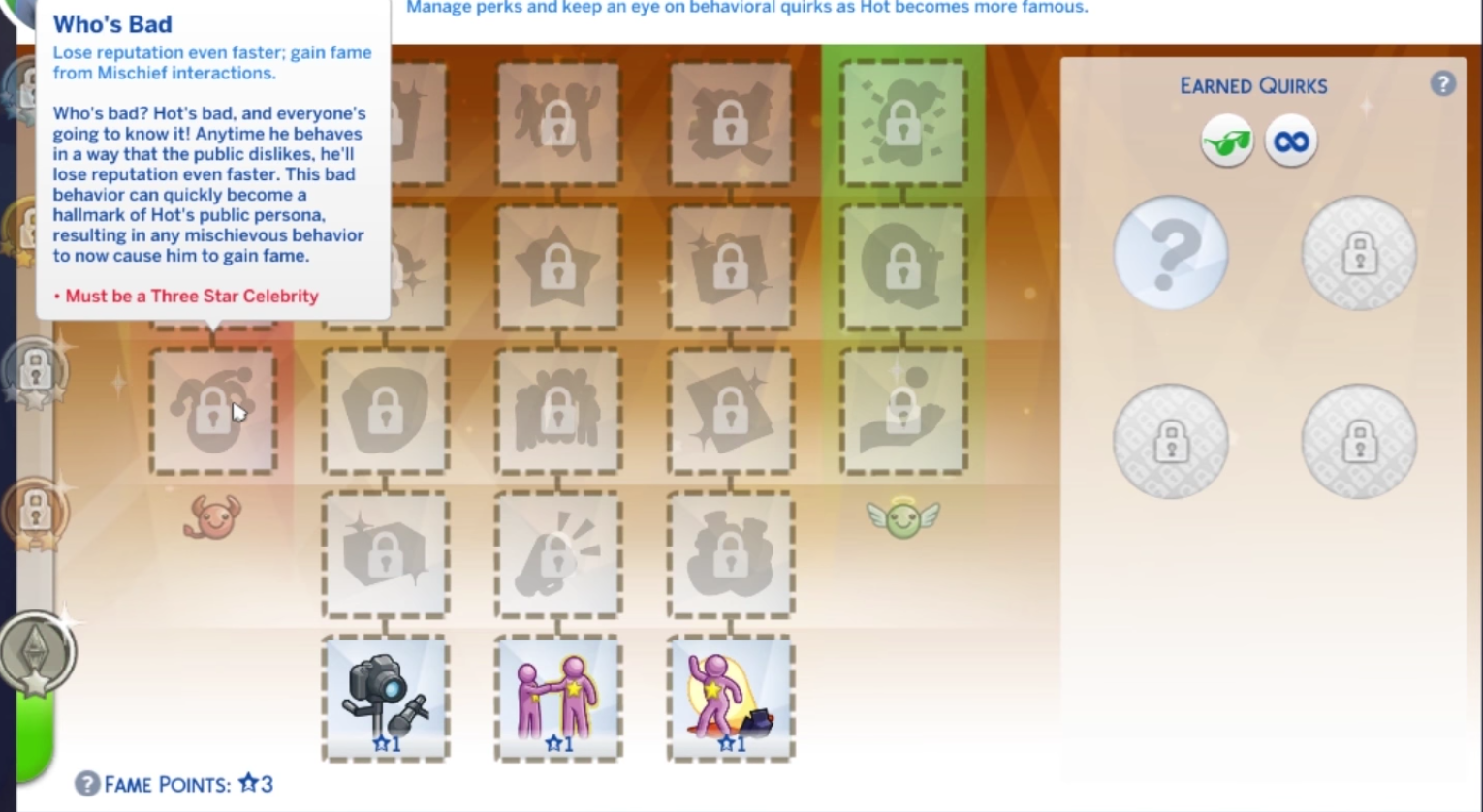 It looks like there is some built-in Infamy.
Bravo!
[Update: 10/27/19]Life Tragedies Mod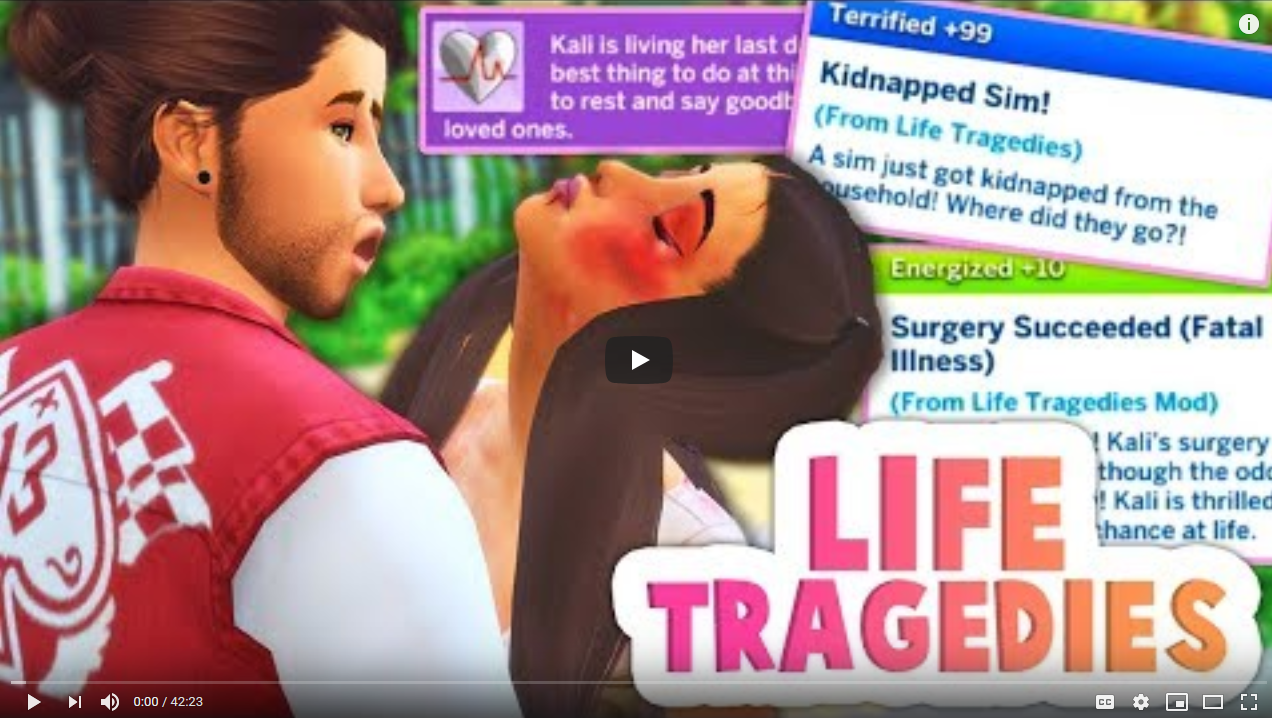 Apparently modders have taken drama into their own hands.
I am not linking to this in case EA has issues with the nature of this mod.
It does go above and beyond the drama I was considering, but I cannot deny that his mod is a boredom killer, from what I have seen.
#DramaAndDanger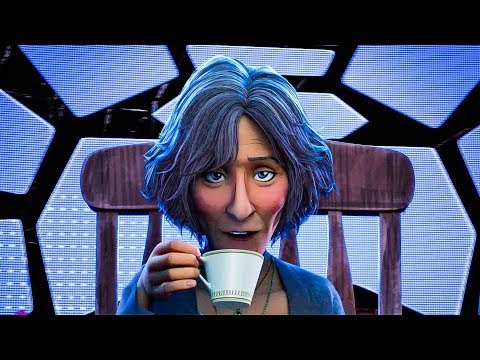 Thread Theme Song.
Yeah, I am in an
Into The Spiderverse
mood.