Hello!
I've recently downloaded the amazing world , which has a great and lovely layout, but is empty. And I was thinking about a theme for the world - because I just loved themed worlds - and suddenly thought of a Russian/Eastern European theme. We have the "Mother Russia" pack, but I would say it's not really useful if you don't have a Russian world, because the architecture is very specific and it doesn't really go well with most of the other stuff - at least in my game
I love that pack, don't get me wrong, but it just doesn't fit into the usual style of game.
However, I realized that there is no "Eastern European" world, and being from the Eastern Europe/post-communistic country myself, I would like to play one. So why not create my "own"? The Finnington's layout is great for that, since it's a fresh and green world with much space for both downtown and country...and it's perfect for a Russia-inspired world. What should it contain? Definitely some palaces and pompous buildings of the 18th/19th century, and also churches with those funny colourful roofs... but let's not forget the rather awful soviet architecture! There's space for everything!
Thanks to the creator of the world - I love it and I'm only glad that I can fill it with my own houses and lots. It's perfect.
I named this world Vologda - Vologda is a real city in Russia, and I gave this name to my sims world because one of my friends is from there. Plus Vologda is rather unknown, and I don't want to name the world "Moscow" or anything like that (although some of the lots are going to be inspired by Moscow and St. Petersburg).
These are some of the buildings so far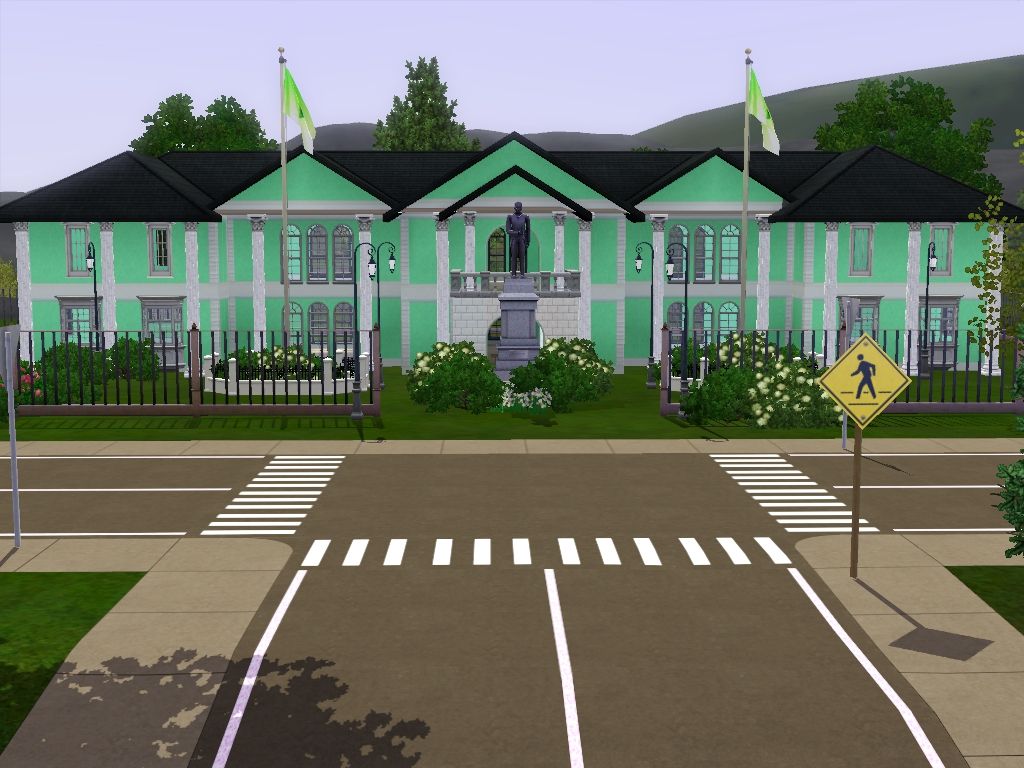 There shouldn't be an Egyptian monument, maybe I'll find something better later....