Welcome to Gnomeworld Theme & Water Park!! Those crazy gnomes have been quite busy lately, and now the latest in their chain of parks is open to the public!
Well, was planning to add an exchange link, but as usual, having upload issues! So, instead of butchering the park, have added a mediashare link, instead. Be certain to download and install custom content, as much will NOT work otherwise. I have all expansions, stuff packs, and store content, so you'll need those as well.
mediafire.com/file/13df4cmuw3kra9d/Gnomeworld+Theme+and+Water+Park+by+LGE.Sims3Pack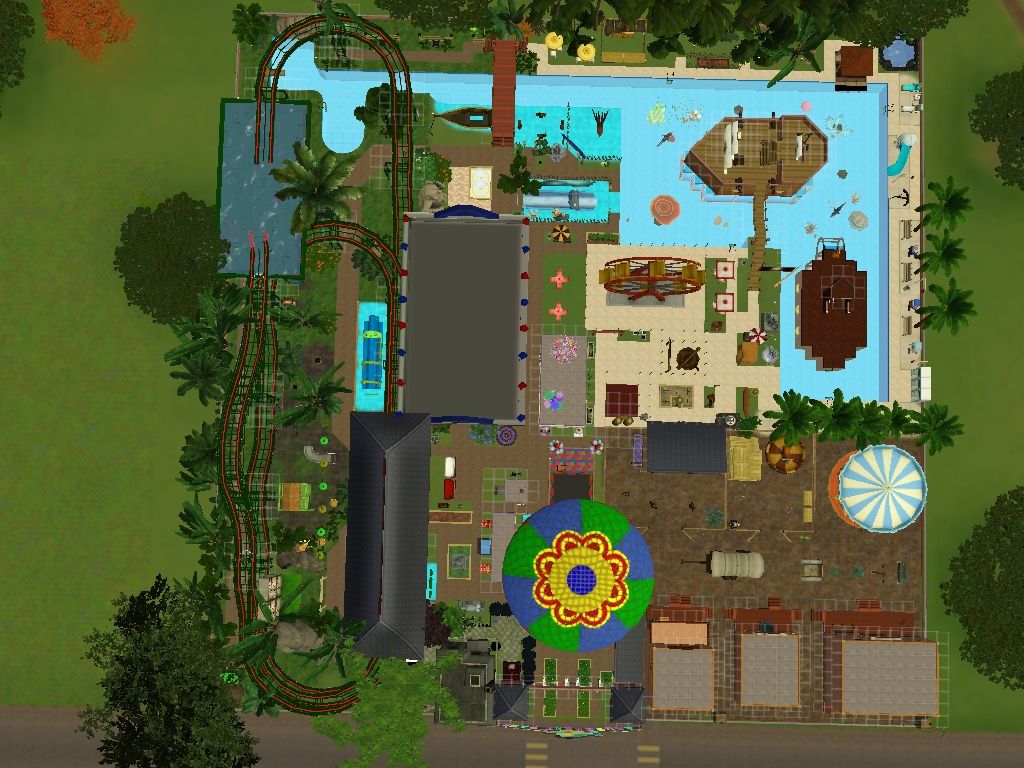 Buy your ticket, and prepare for a day of fun!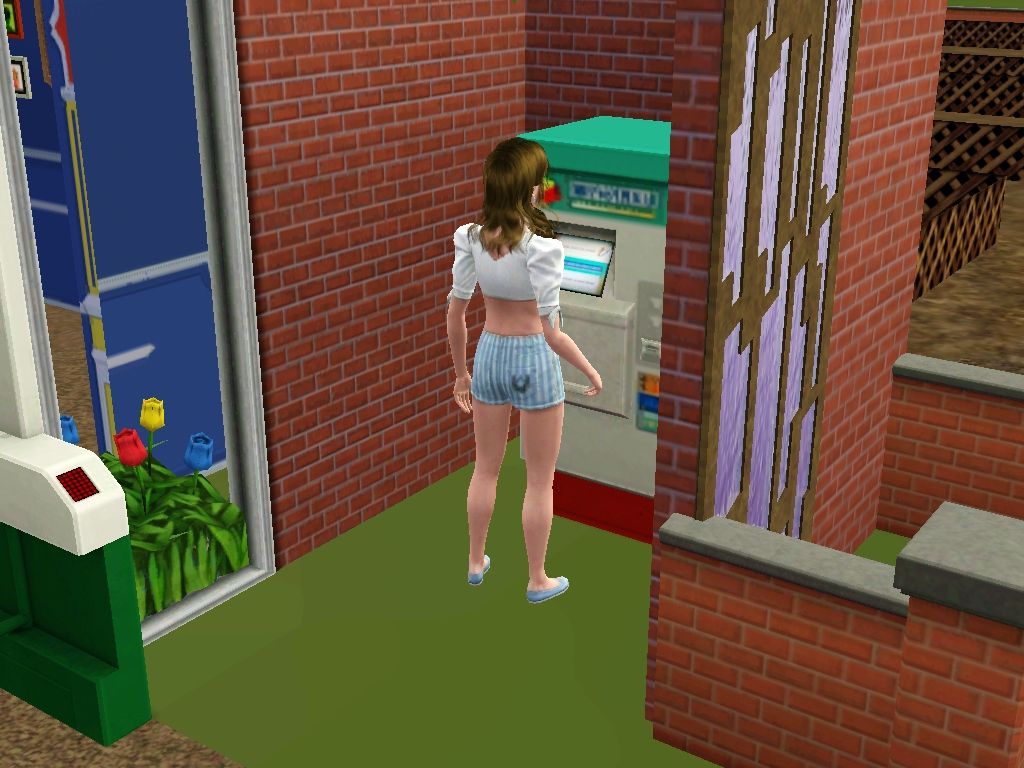 The park contains several themed areas, to delight your sims.
Up front, you have the Spooky Zone, containing the Haunted House, Creepy Face Painting Booth, Haunted Arcade Machine, and spooky fog and decor. Watch out for the spider!!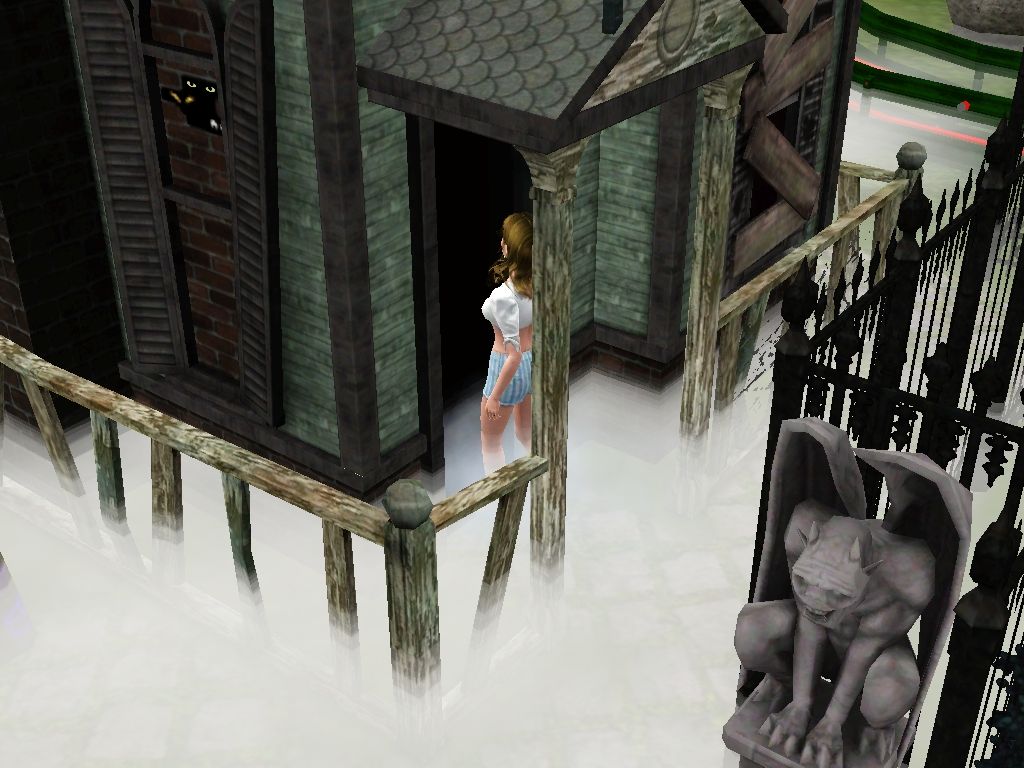 Brave the jungle, which contains the Dragon Coaster, Frog Slide, Jungle Playland, and Jungle Cliff Climbing Wall, plus picnic area and Pool Complex access.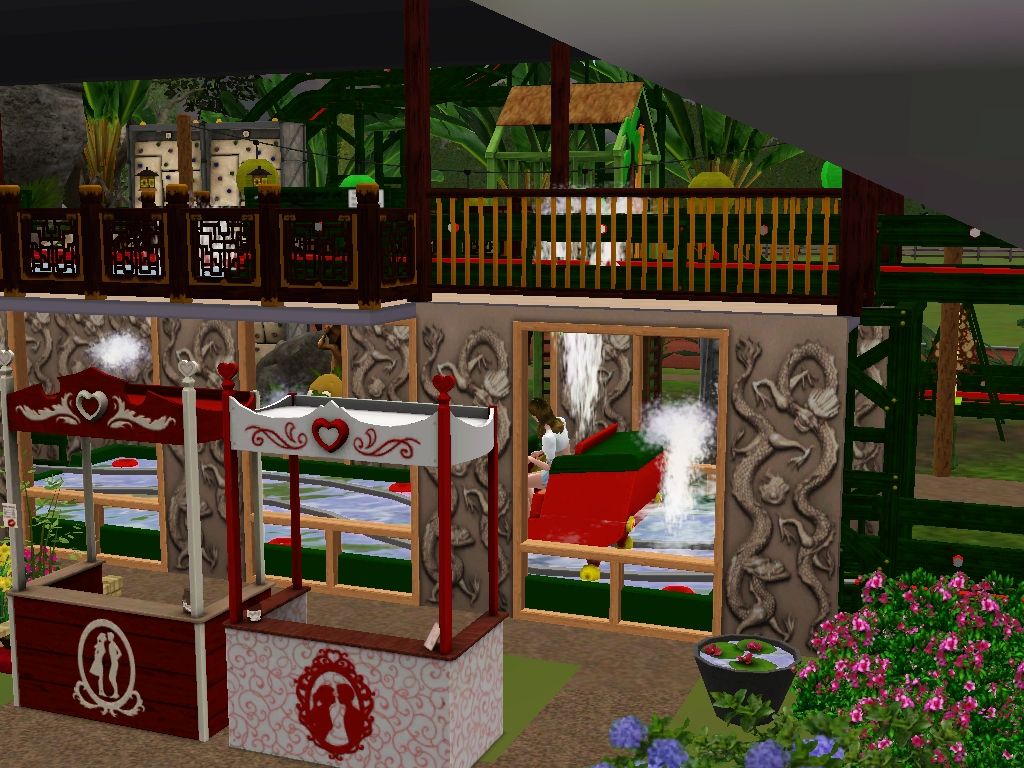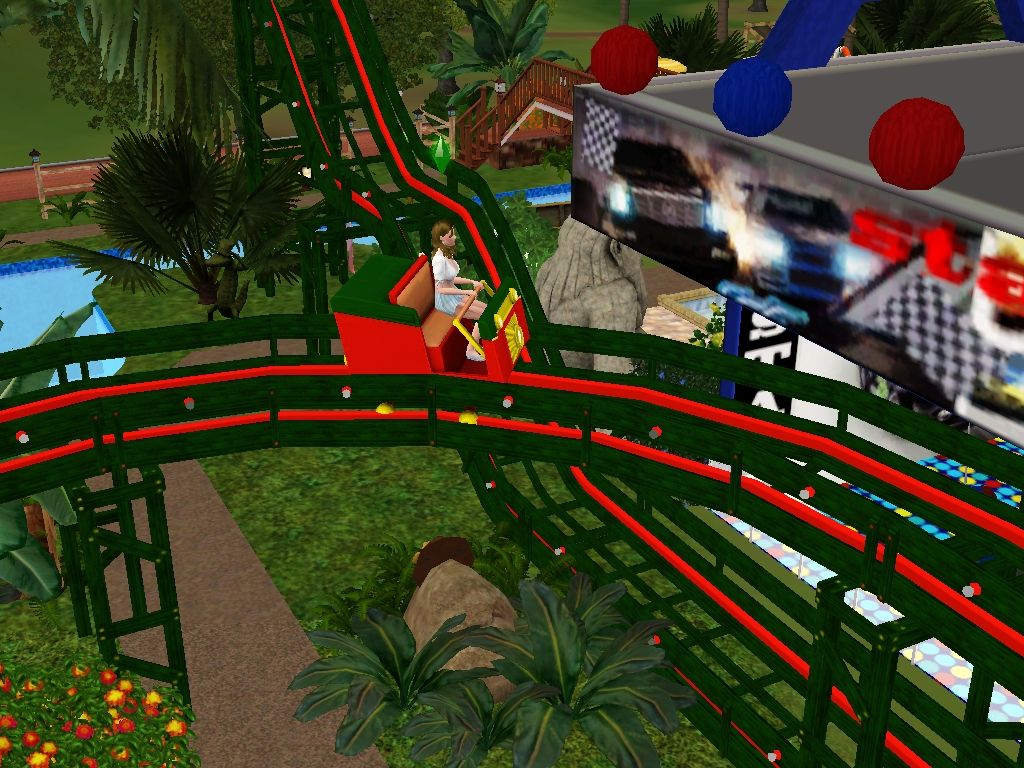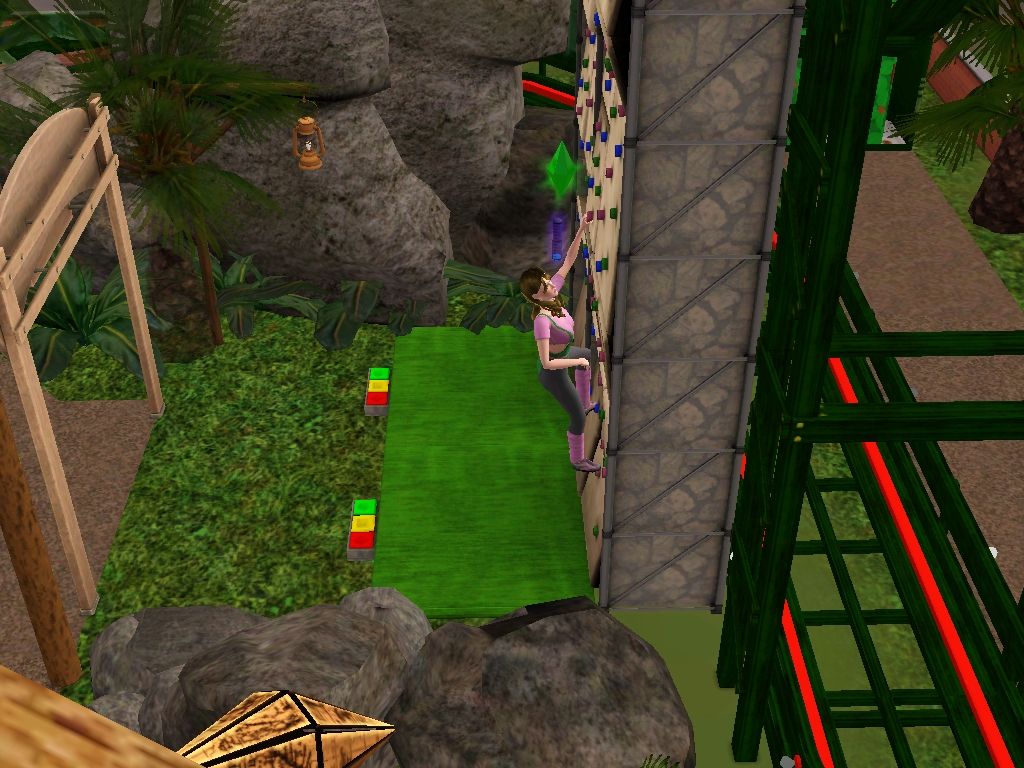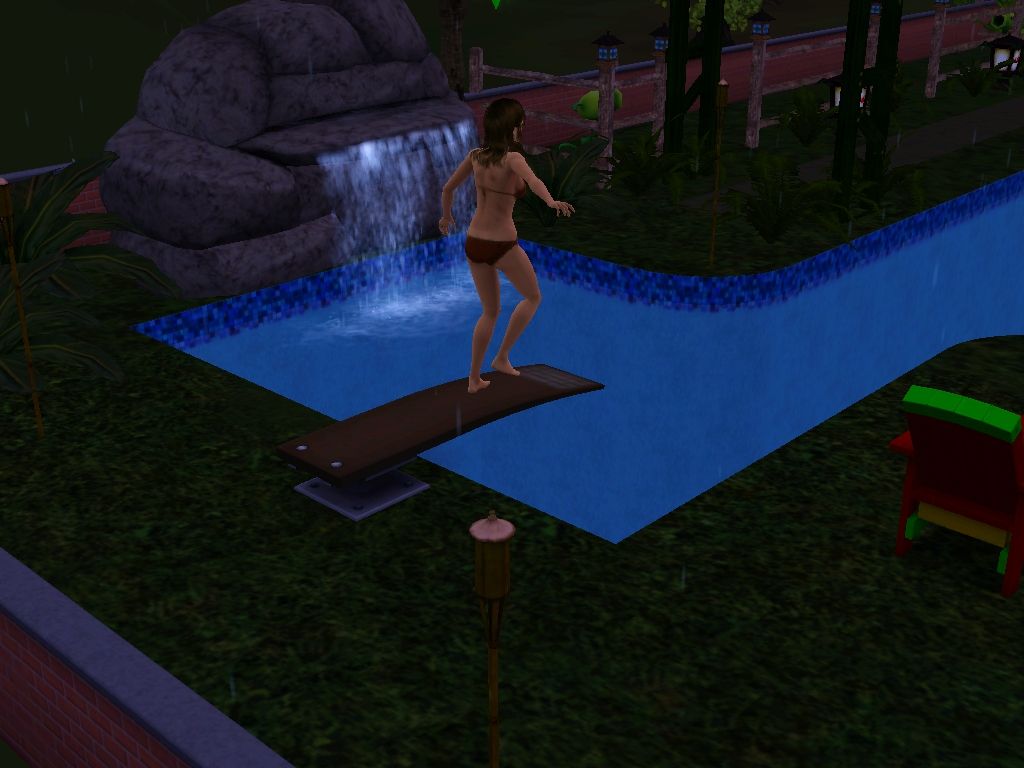 Tame the Old West with a Bull Ride, Cowplant Kiddy Ride, Horse Corral, Carousel, Train Museum, Saloon, and more.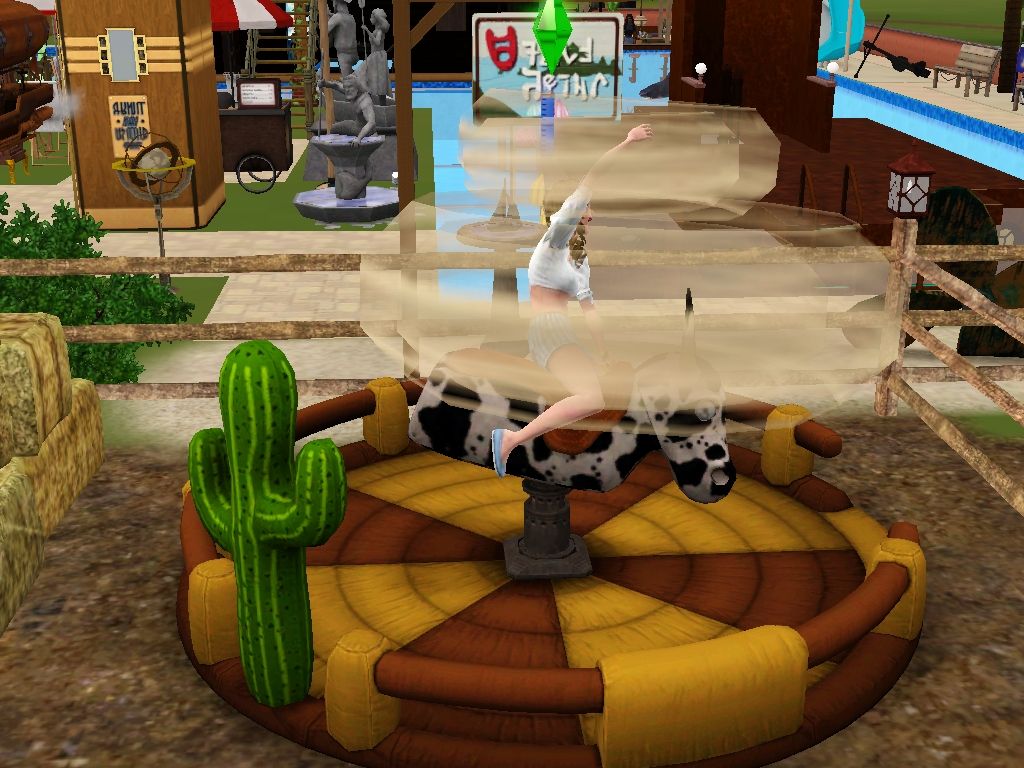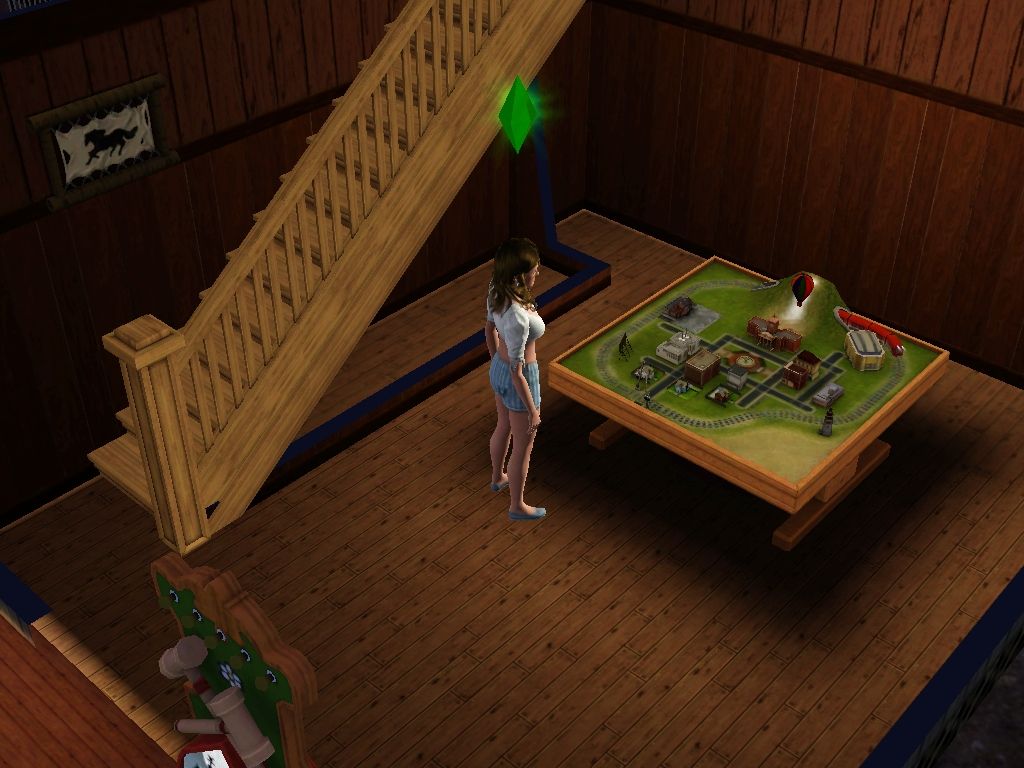 The Steampunk Zone includes Ferris Wheel (working, with custom download; links at bottom of post!!), Gear Ring, Time Machine, Submarine (part of the pool complex). Gumball Machine, Hot Dog Stand, Dance Floor, and cool steampunk decor!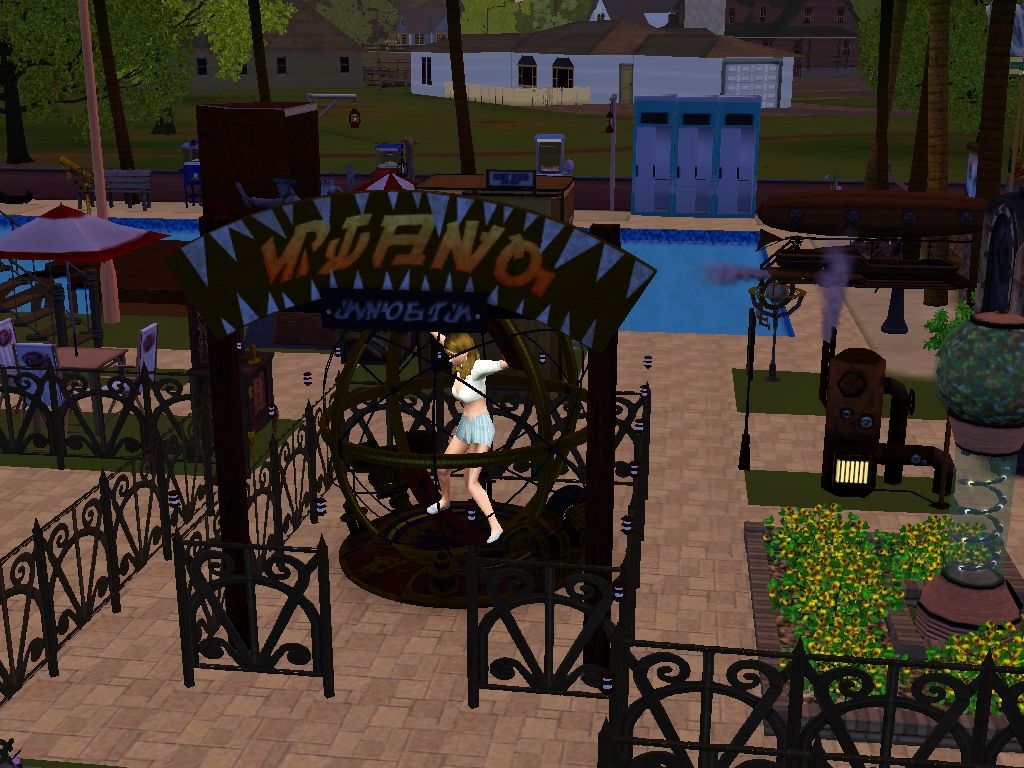 Yes, you can go inside the sub! Hot beverages are available, and the cool viewing room, plus, there is a periscope (telescope) up top.
Next is the Pirate Zone! There is, of course, the Pirate Ship, with access from land or via the Pool Complex - you can swim into the ship! Inside are some amusements, and a handy privy. Beneath the ship is the Undersea Viewing Room, with Bubble Bar. The Pool Complex connects to the Jungle area, and also includes other amusements. There is the Kraken, a Boat Ride for smaller sims, the Jaws Slide, Whale Slide, and Tropical Hot Tub. Pool Bar, Tropical Refreshment Stand, and assorted food stands provide sims with needed nourishment.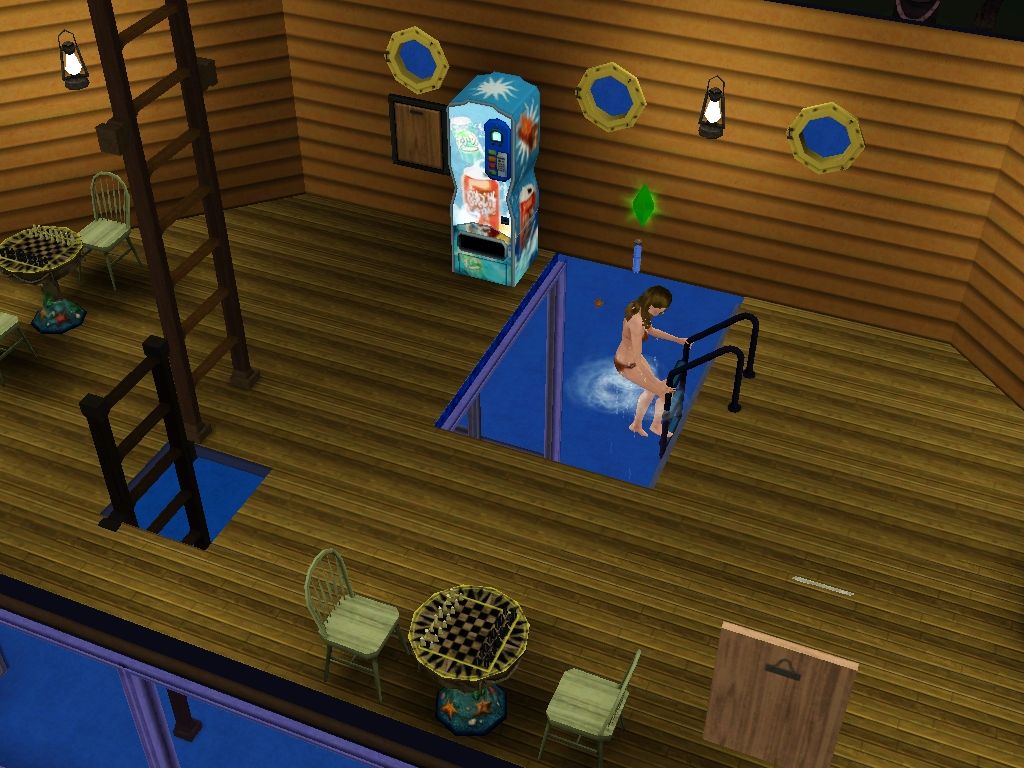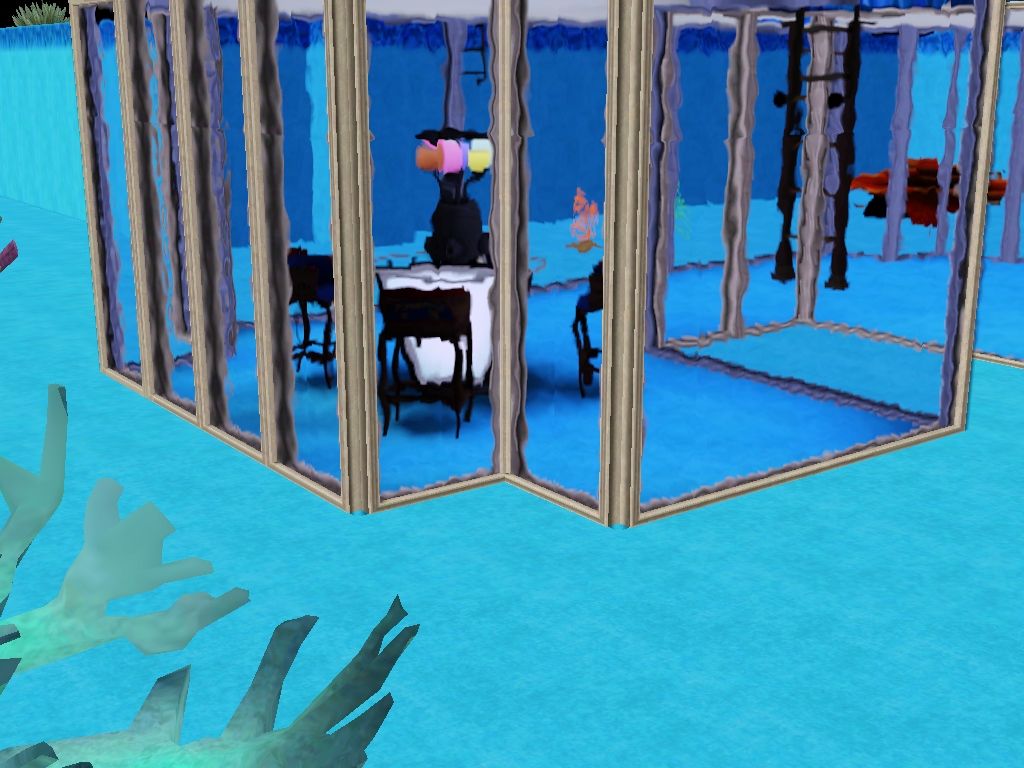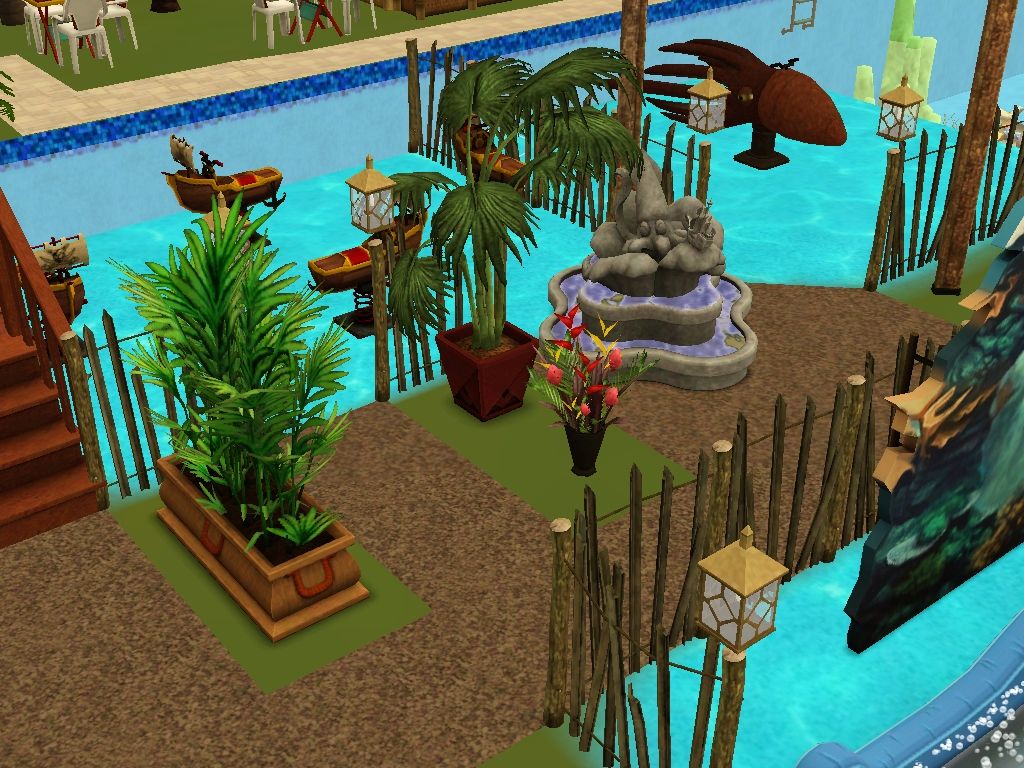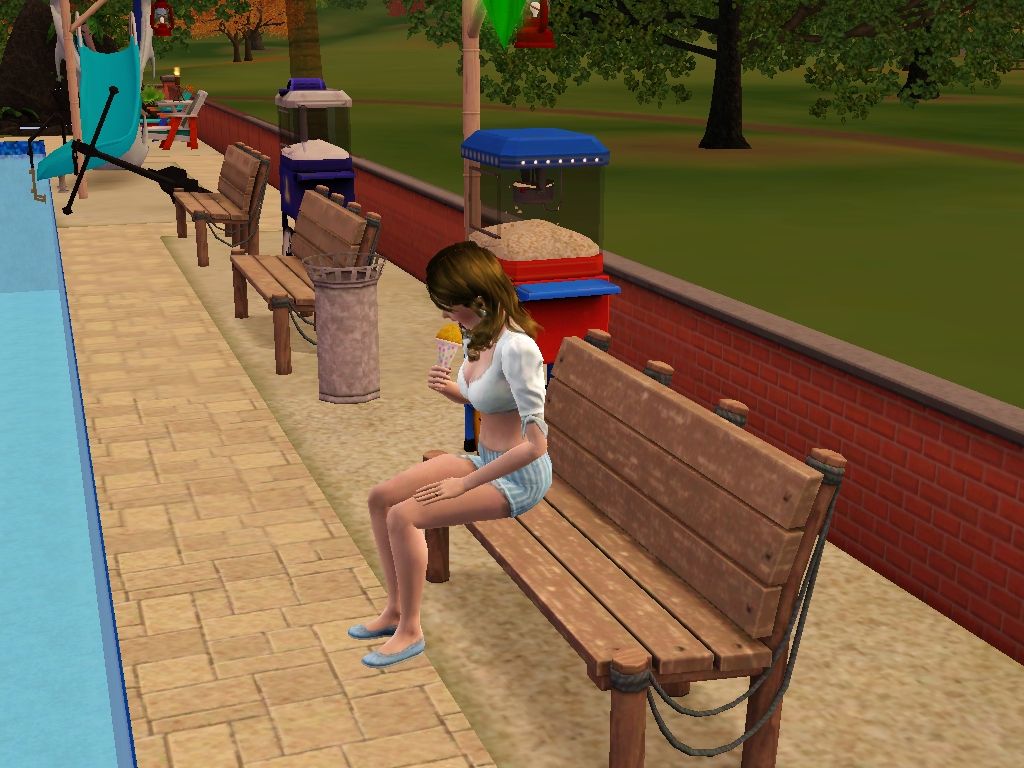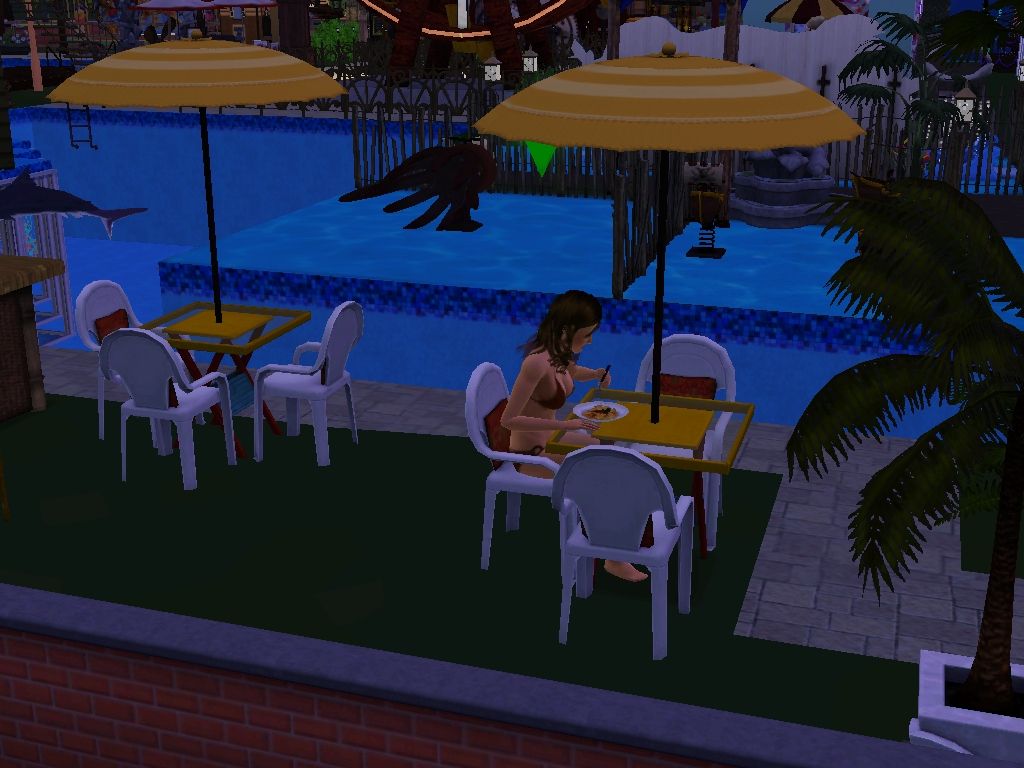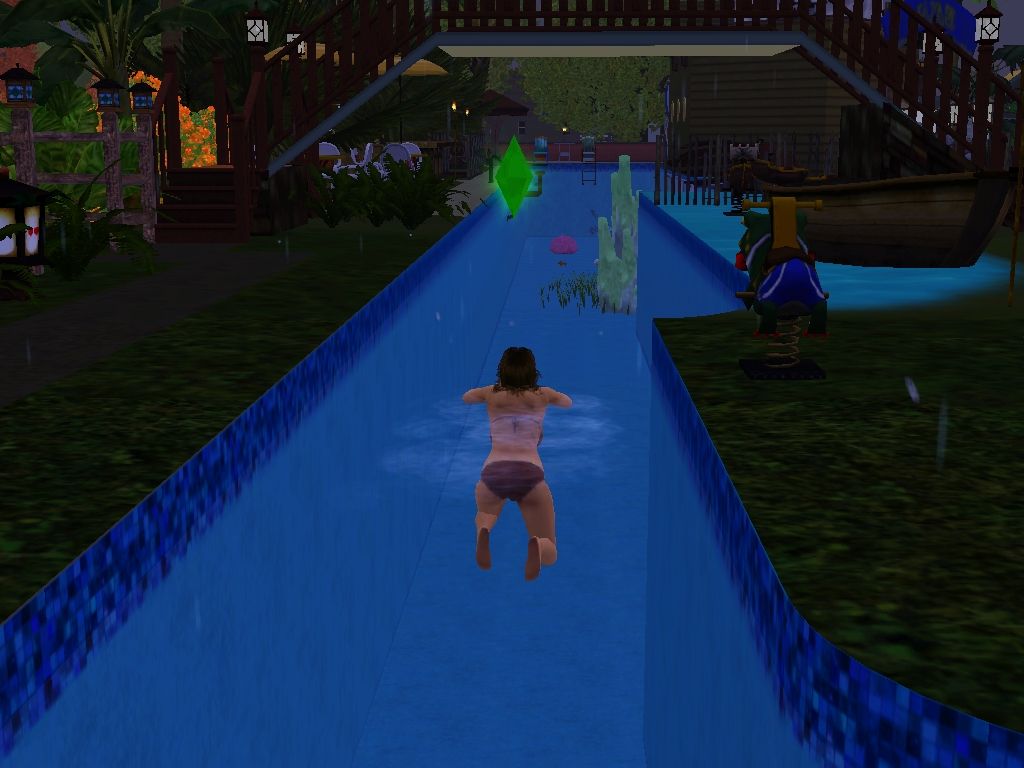 Finally, there is the Midway, with Pick-a-Duck Game, Win-a-Fish Tossing Game, Kissing Booths, assorted games, a Balloon Ride, Bumper Cars (decor, requires custom content linked below), Ball Pit, and underground Sci-Fi Arcade. There is even a Gift Shop near the entrance.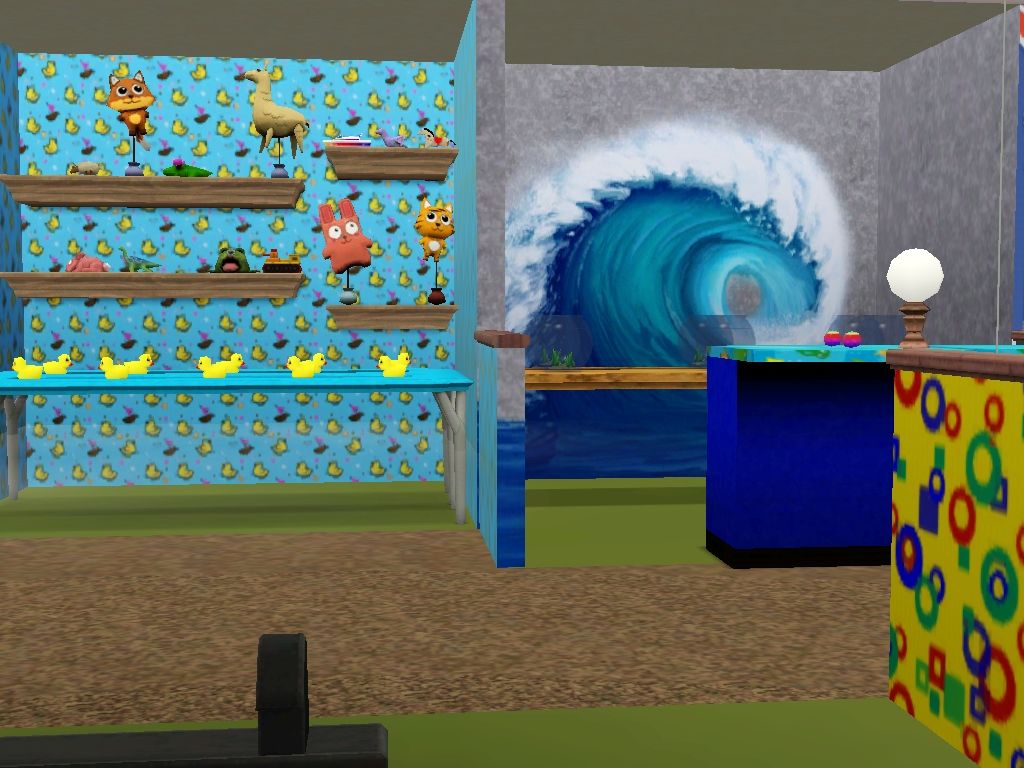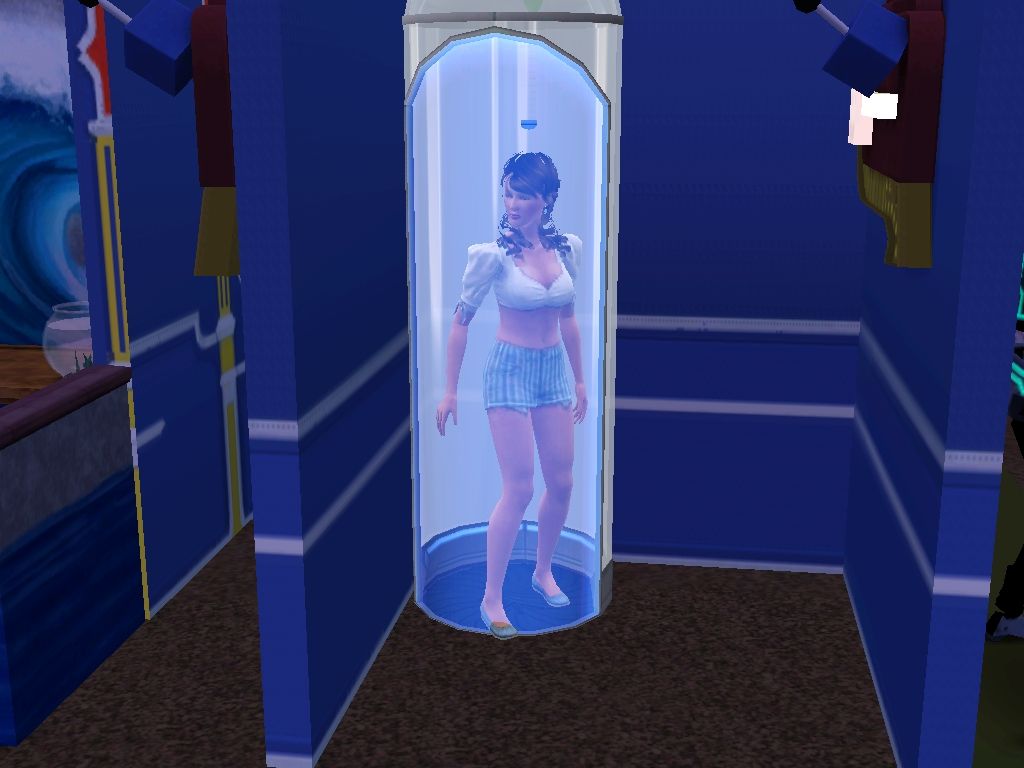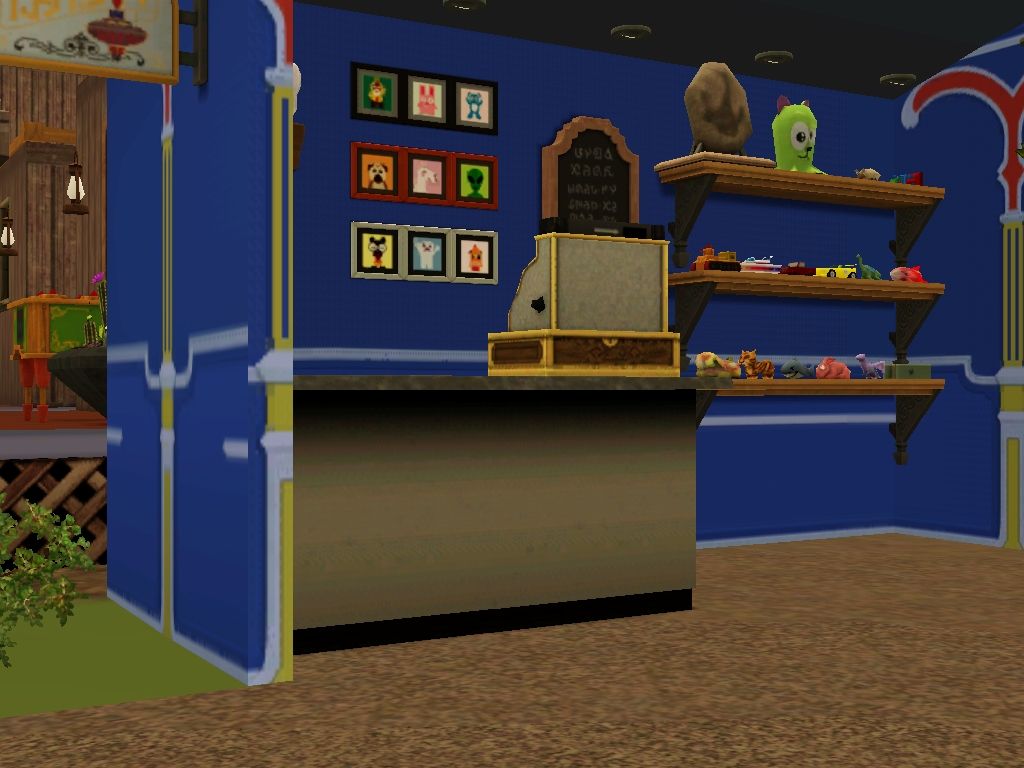 You can find more pictures here -
http://s685.photobucket.com/user/LadyGreeneyes964/library/Gnomeworld Theme and Water Park - Sims 3?sort=3&page=1
Be sure to use the links to download custom content, including the pool sharks, ferris wheel (WORKING!!!), bumper cars, kraken ride, moon darts, etc.
From aroundthesims - a sute with some awesome and amazing content -
aroundthesims3.com/objects/room_downtown_22.shtml
- This is for all the Jules Verne content - kraken ride, fencing, moon darts, etc.
Same site, you find the TS2-type food stands -
aroundthesims3.com/objects/room_downtown_51.shtml
The ilana content is also quite good, and can be found on her thread -
sims3-modeli.ucoz.ru/forum/22-174-6#13733
- This has the bumper cars, the entrance sign, and much more cool stuff you'll likely want! In Russian, but the link is there, and easy to find.
From douglasviega at modthesims, who also has other fantastic items -
modthesims.info/d/571482
- This is for the amazing working ferris wheel, by douglasviega over at ModtheSims. You do need an account, but it's totally free. Be sure to check "remember me" when logging in, so it works. This is a package file, not a sim3pack file, so you need to place it in the "documents>electronic arts>sims 3>mods>packages" folder. Make one if you don't have it.
From Blacky's Sims Zoo -
simszoo.de/include.php?path=download&type=6&contentid=33508
- This site has the pool sharks, and really, tons of other very cool stuff! German, and account needed, but free. Easy to use, too.
From the SIms Resource -
thesimsresource.com/downloads/details/category/sims3-objects-furnishing-lighting-walllamps/title/majikgoldys-neon-lights-dragon/id/1034027/
- This is for the neon dragon in the arcade. Account needed, but, again, free.
Same site for the Space Invaders lights -
https://thesimsresource.com/downloads/details/category/sims3-sets-objects-kidsbedroom/title/syl-space-invaders-wall-lamps/id/944145/
Pirate sails, etc, are here as well -
thesimsresource.com/downloads/details/category/sims3-sets-objects-decorative/title/pirate-ship-stuff/id/1189672/
After you check out this park, I hope you also take a look at the other theme parks in my studio, and the many other wonderful lots and other items there!