Hello all! I just wanted to share my newest build with you. It is a stylish home with lightly jungle themed interiors featuring fantastic views. Built on 223 Windsor Drive in Bridgeport, the home features 3 beds, 3.5 baths, nursery, living, dining, kitichen, gym, study, laundry and rec room, 3 balconies, fire pit, patio and pool. The home was inspired in part by the real life stunning home that sits on 1201 Laurel Way in Beverly Hills. The home is play tested & contains NO CC or CAP. Hope you like it.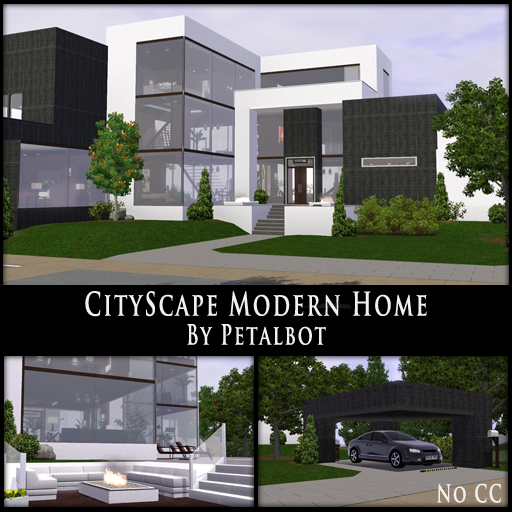 Download:
Now for the picture tour.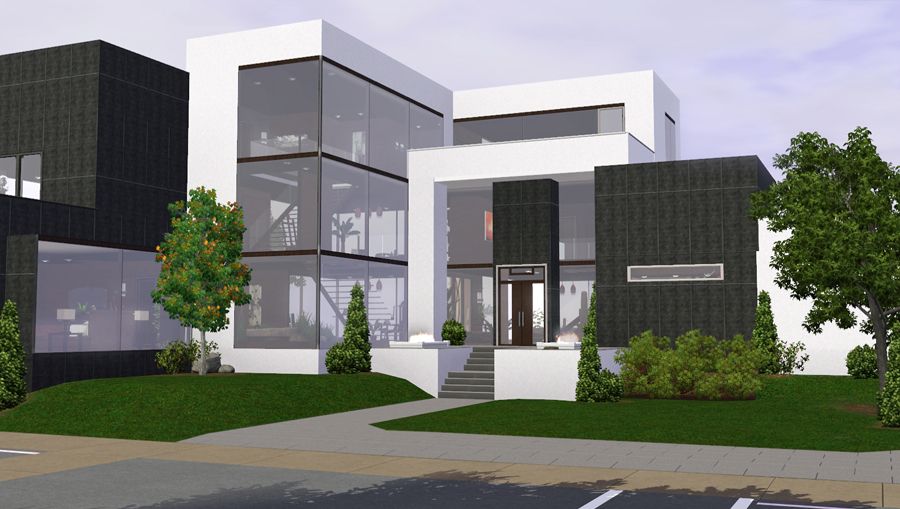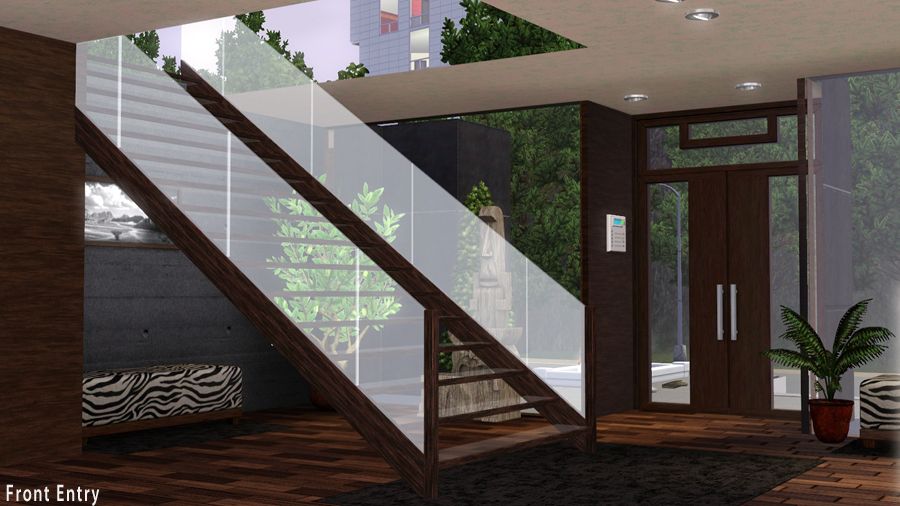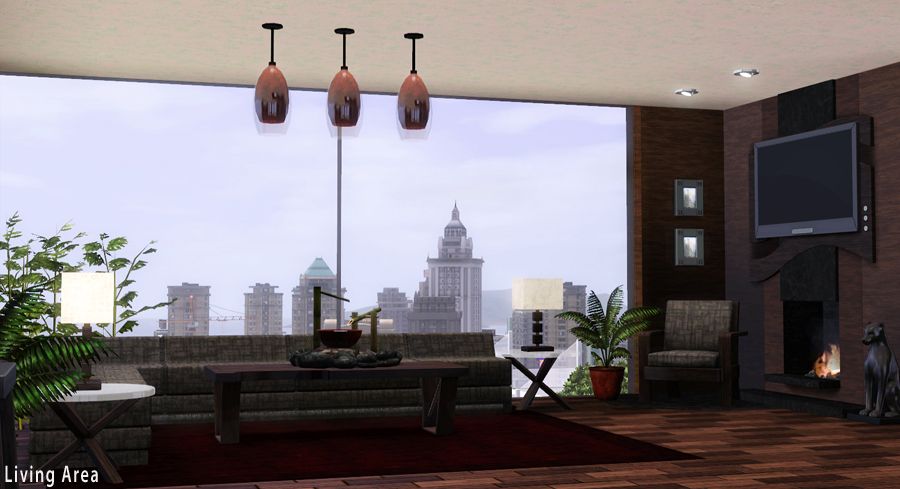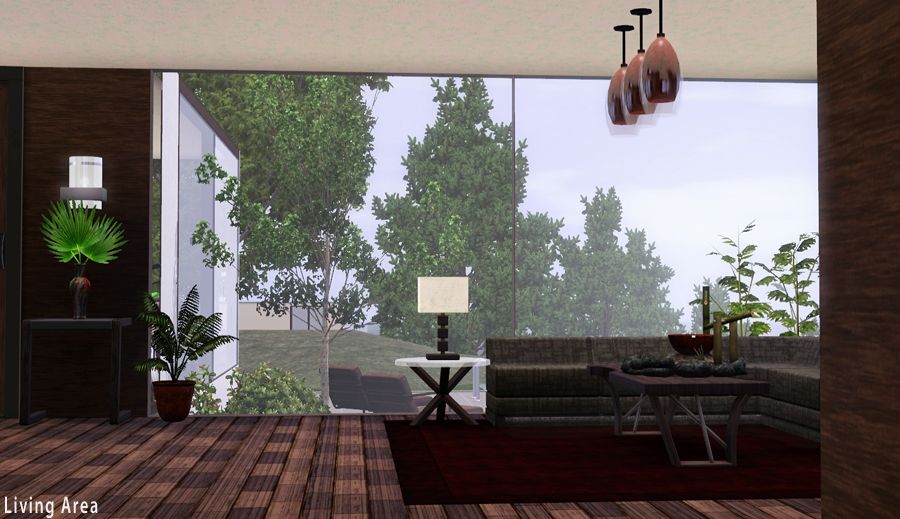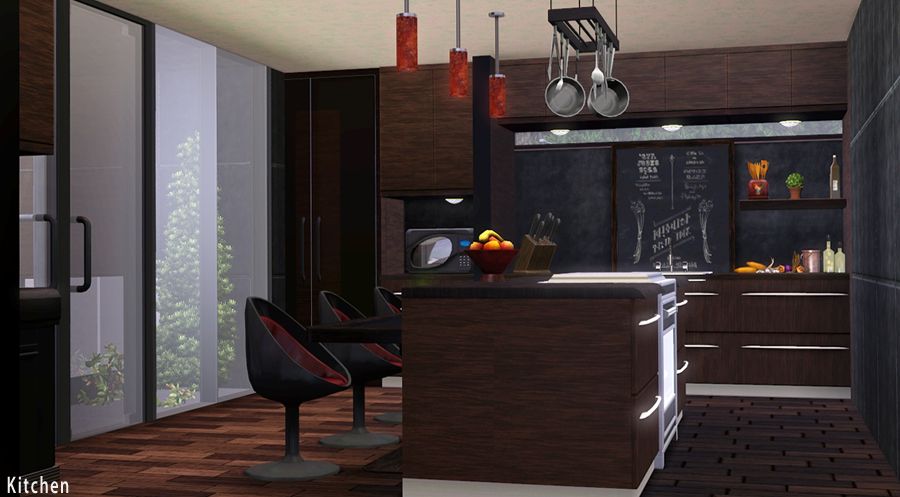 Back to the foyer, we will go to the Gym and the guest bedroom.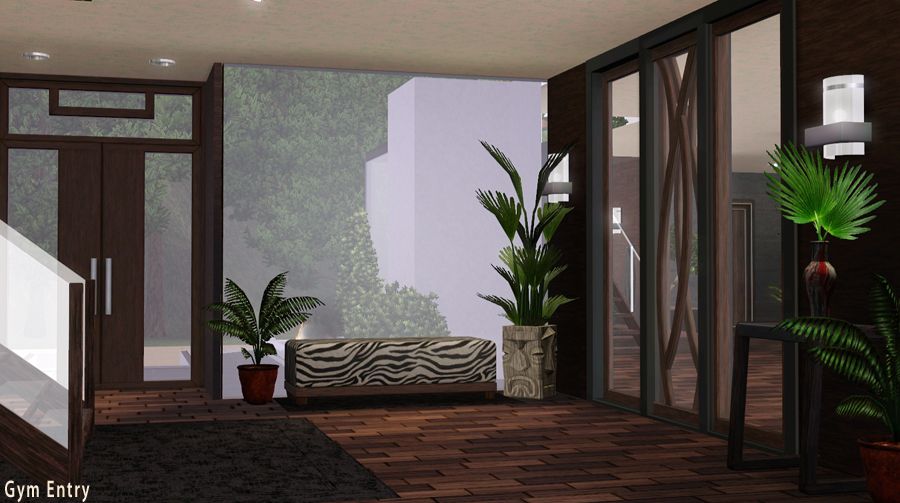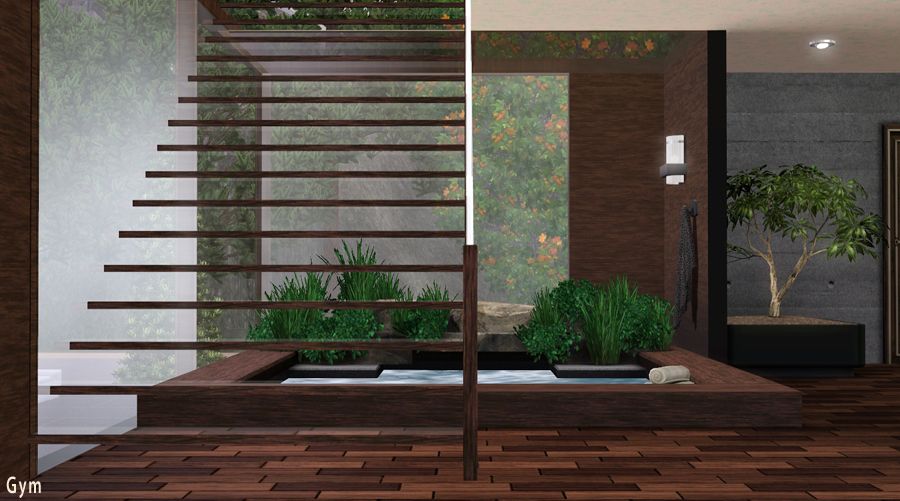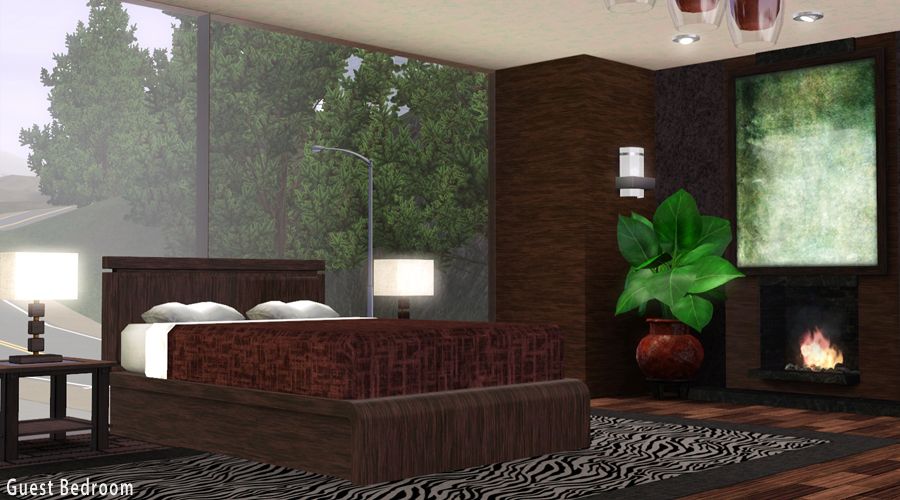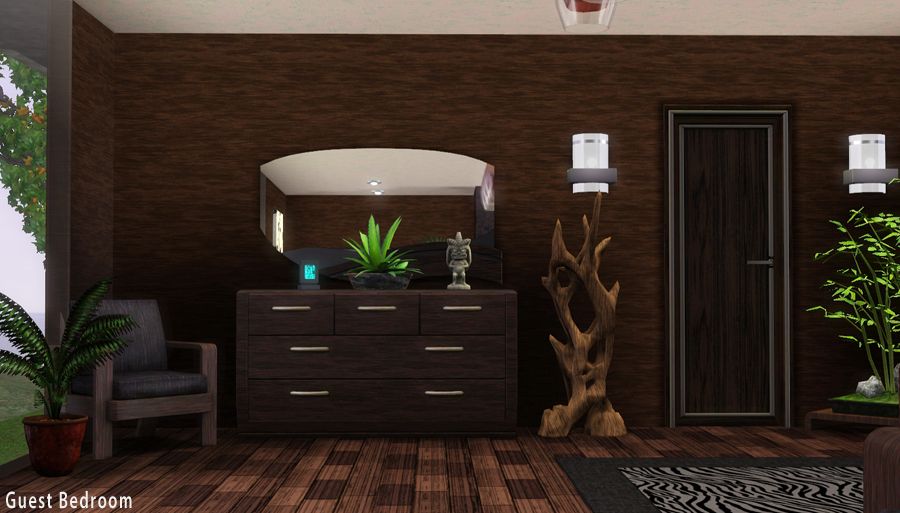 The back exit goes out the pool area.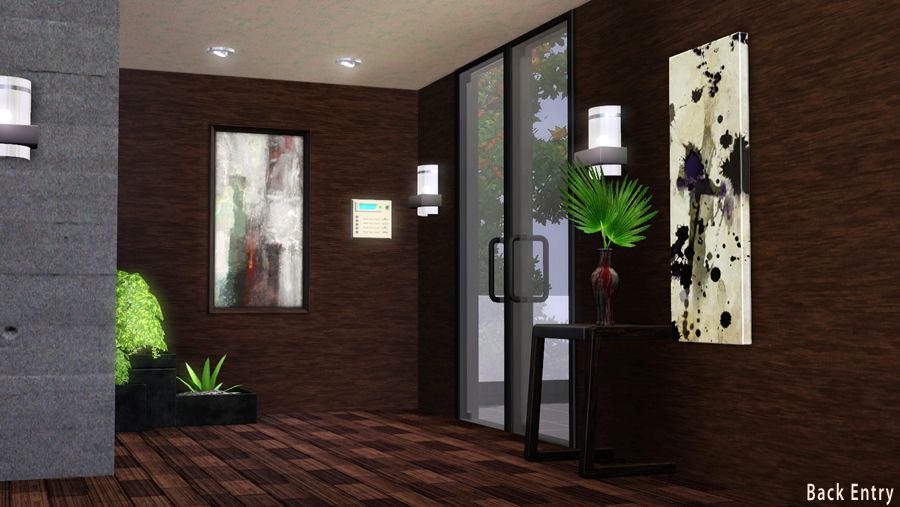 Now from the Gym on to the 2nd floor.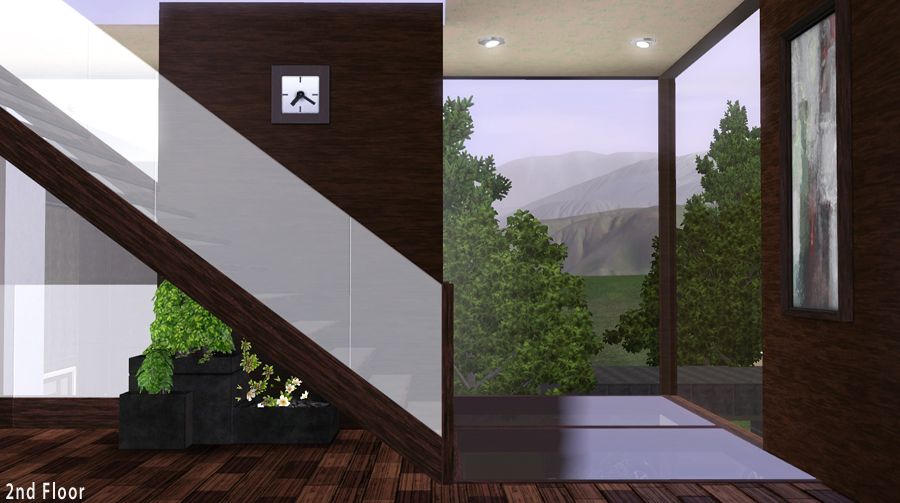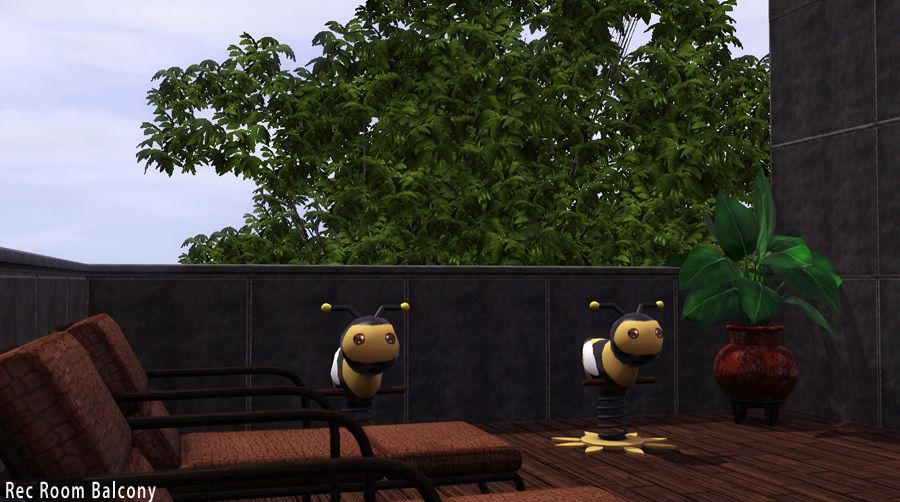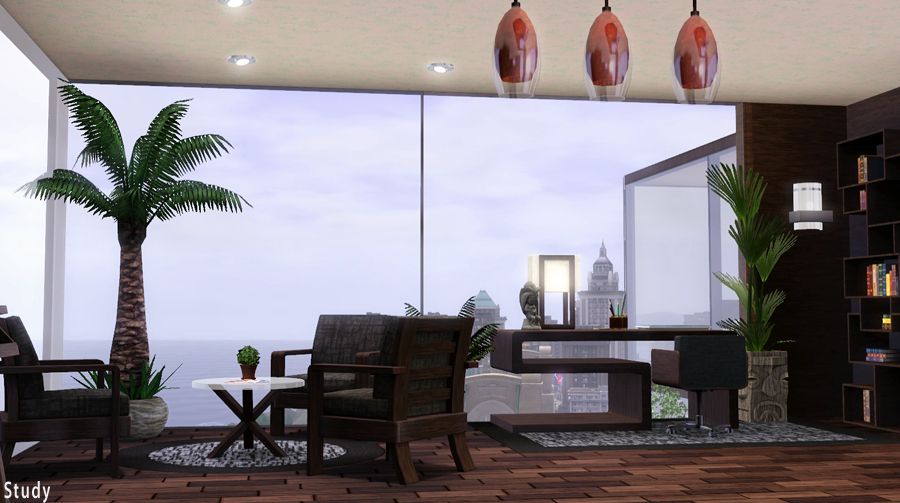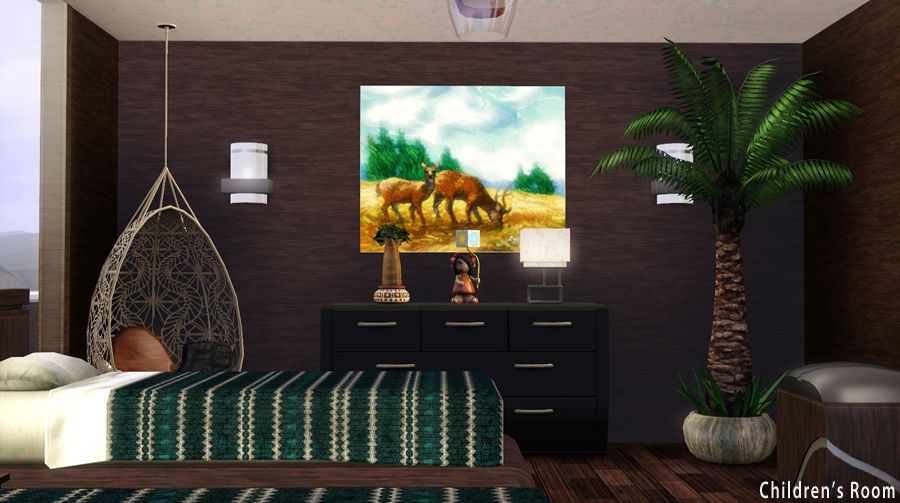 Out to the large back balcony. It has hopscotch for the kids.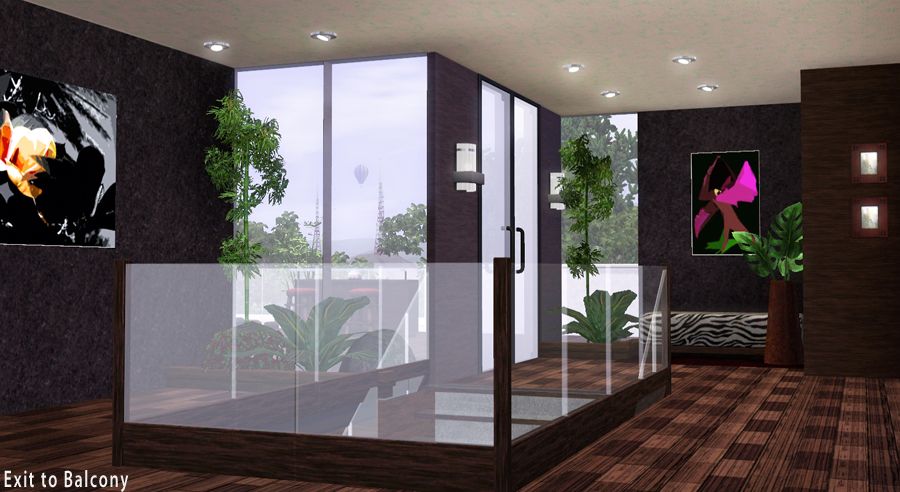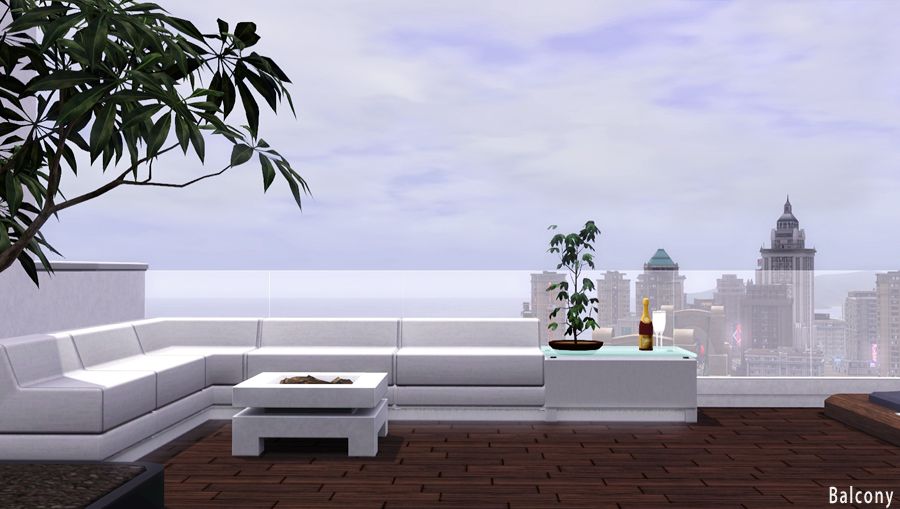 Now back inside and on up to the 3rd floor.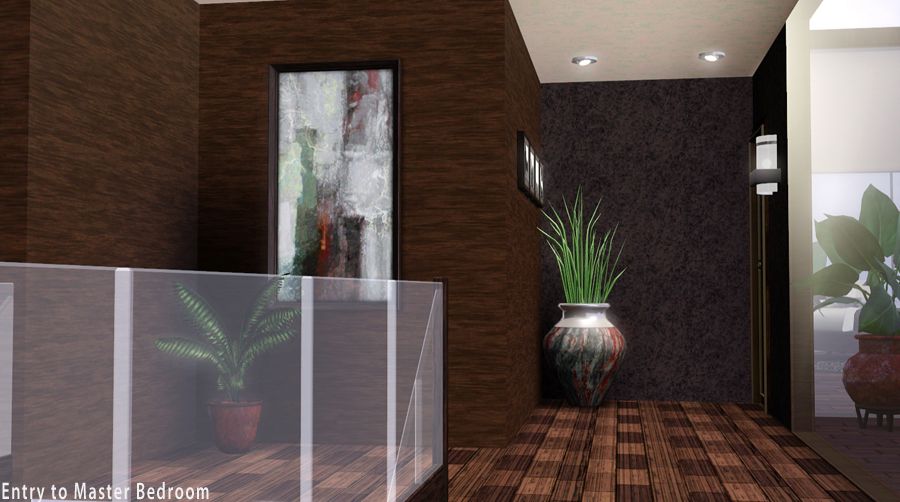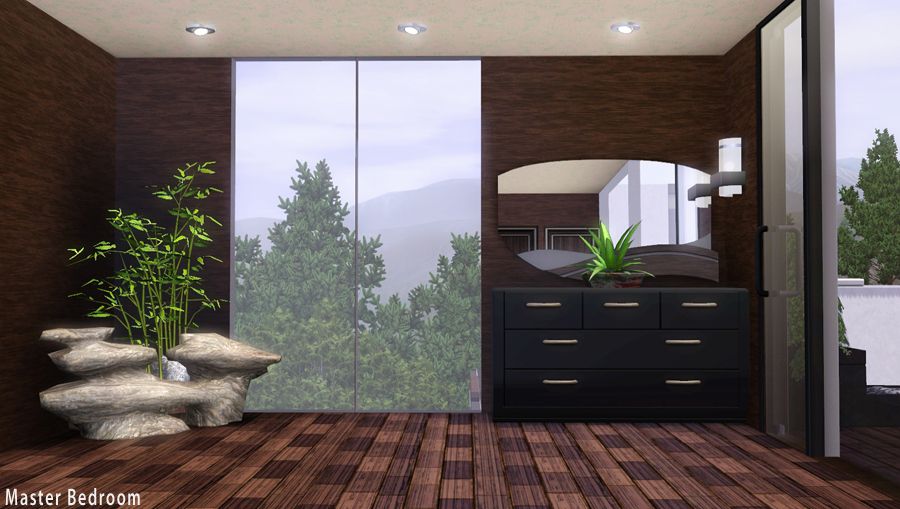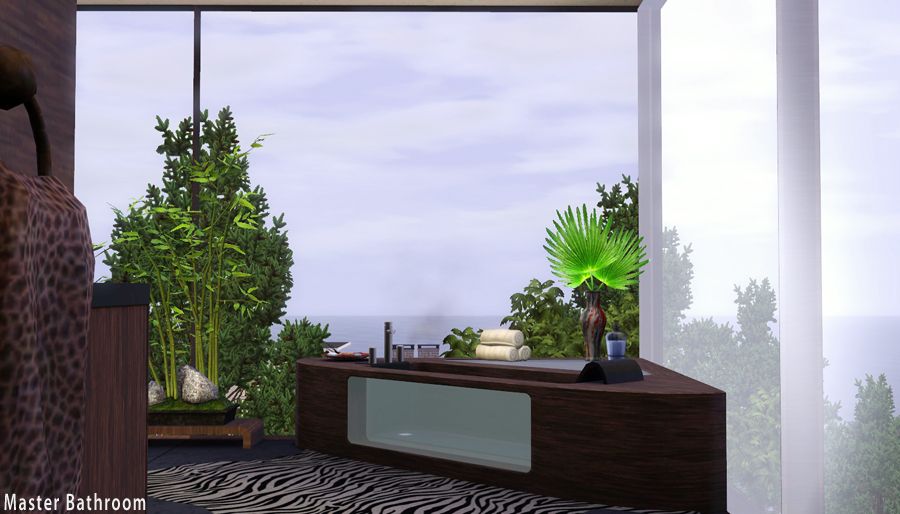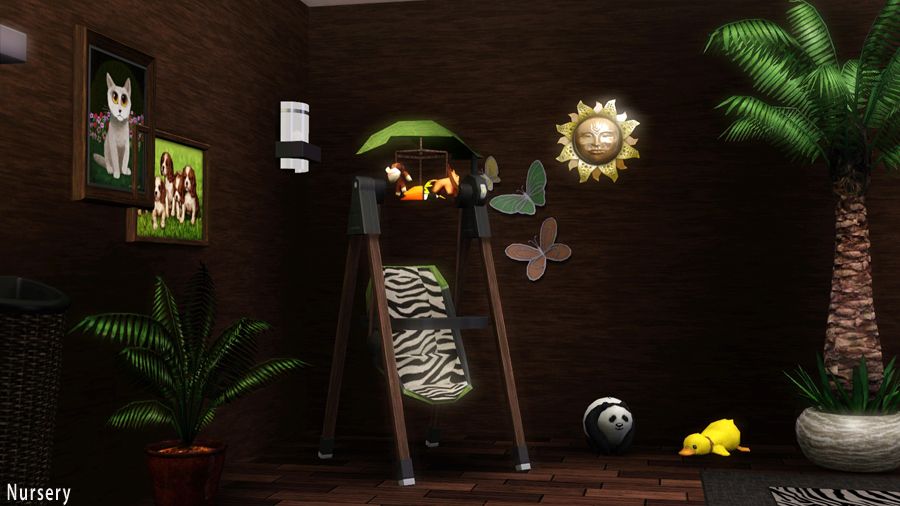 Now let's go explore the outdoor areas.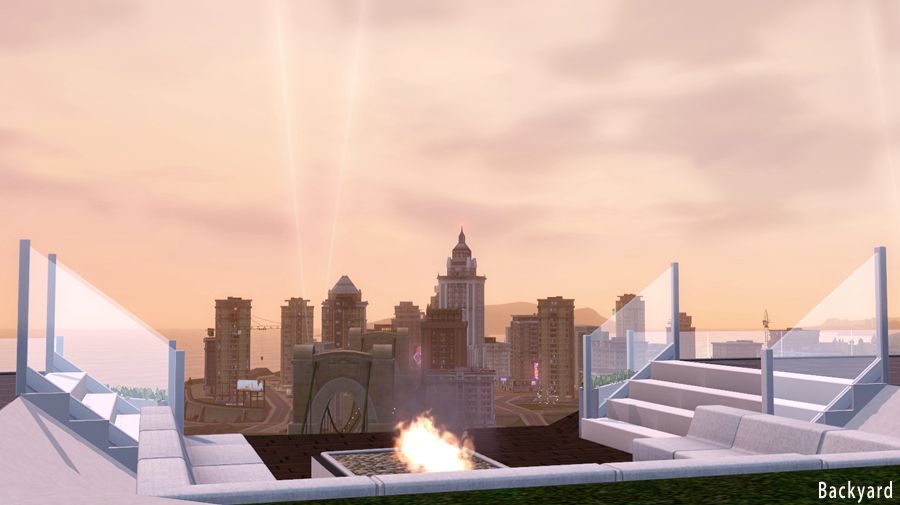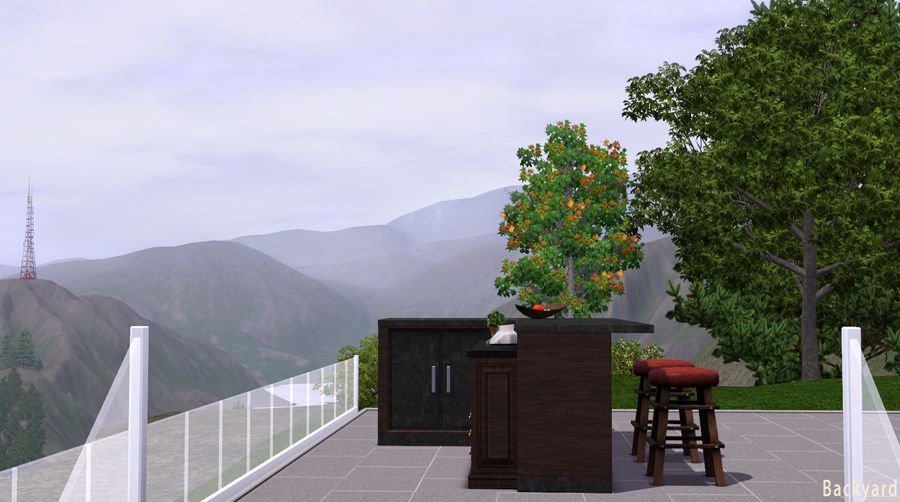 The kitchen exits to the patio.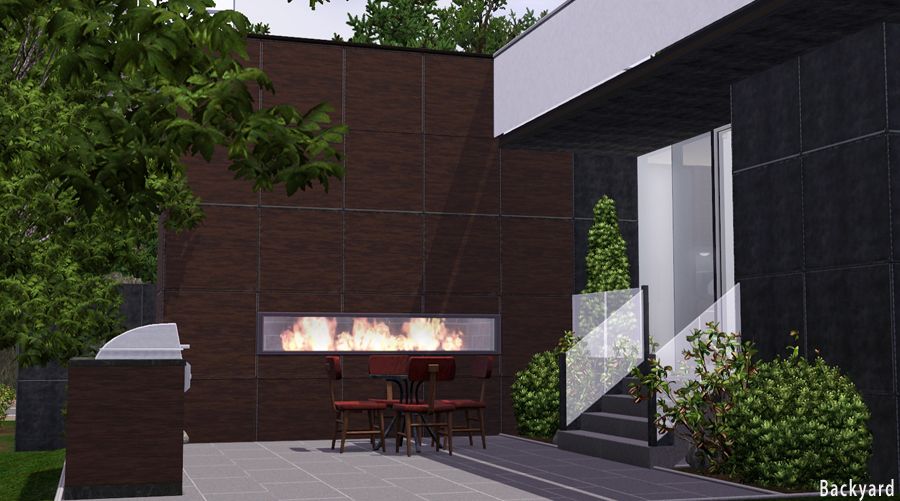 Thank you so much for taking the tour!
Major Eps & SPs used
: Into the Future, Late Night, Showtime, World Adventures, Ambitions, Seasons, High End Loft Stuff.
Minor Eps & SPs:
Generations= Hopscotch, stuffed animals; Supernatural= 1 rug, 1 sculpture; University= 1 wall decoration, patio chairs, computer; Island Paradise= plant; Pets= wall pictures, stuffed animals; Outdoor living stuff= 1 table decoration; Town Life Stuff= Ion U ceiling Spotlight, towel, athletic bag.
Store Items:
Everything is listed on the exchange correctly except that it left out the one item I used from the bakery and 1 free item that is no longer available. Complete list below:
Collectionne Stancke:
Everybody Vauntz office chair, Jubillee fireplace, Comprende table lamp, Flame wall sculpture.
Ultra Lounge:
Dual Comfort Double Bed, Loner Comfort Single Bed, Mostly Square Table Light, Nightly Light wall lamp, Mirror-Mirror, Tropical Leaves of Repose plant.
Bayside:
Relative Clock, Palm in the Vase plant
Zen Again:
Reach for the Heavens plant, Tranquil Trickle Fountain
Tiki Outdoor Party:
Piece of Paradise Fan Palms plant, Tropical fountain
Animals Abound:
Grassy frog Dresser, Best of Friends picture, Panda Toybox
Bohemian Garden:
Wonderfully Woven Hanging Chair, Happily Hippie Patchwork pouf
Tiki:
Little Tiki idol
Asian Fusion:
Potted Bamboo Glory
Sun, Surf & Sand:
Pineapple Pottery plant
Haute Hip:
Haute Hip Panther Sculpture
Muse Luxury:
Athen's Olive Tree
Mid Century Modern Kitchen Marvels:
Murano Retro and Ripe Fruit Bowel
Provence:
Rustic Loaf Box
Mediterranean Villa Kitchen/dining:
Vineyard Vittles Shelf
Loads of Laundry, Bayside Laundry:
Bayside Hamper
Itadakimasu! Japanese Inspired Dining:
Kaiku of the Lotus wall sculpture
Glitter and Glam Bedroom:
Crescent Mooned Vanity Chair
The Coffee Bean Hipster Loft:
Leather Luxury Chair
Safari Living:
Table Top Baobab plant
Ultra Lounge Bath:
Ultra Lounge Mirror
Top o' the Tots Hairstyles and Headwear:
Solace Snugabunny Deluxe Baby Swing
Skylight Studio for the Performing Arts:
It's not Gross Public Shower Station
Deliciously Indulgent Bakery:
Today's Special Wall Sign
Toyota Prius set:
Potted tree (free set, no longer available)