"Hello Newest recruit! Welcome to Global Modelling, an international modelling agency that specialises in modelling in countries all over the world. Your first job, as our newest model, is to travel to ten different countries and complete the assignments given to you. In each new country, a top of the range designer/brand will meet with you and expect you to model their product while embodying the country you are residing in. Sound simple enough? Well then, let's get started."
- Global Modelling CEO
Details of the Competition –
If you have already guessed it from the message from the CEO, Global Modelling Cycle one is a competition in which your model will travel to different countries all over the world and you be expected to represent that country through the picture you produce. Each week you will be given a product that you need to make stand out within the picture (this is not something specific for example, I might say that you need to style your model in a dress and this should be the product they are selling.) and the product will relate to the country that your model is working in that week.
There will be ten assignments and a week to complete each assignment.
For this competition to run, I will need to have at least ten competitors sign up.
Sign-ups will close 9th April but are subject to change.

Rules –
• Editing, Pose player and CC are not required but will aid you in this competition
• Extensions are limited to two per person and last up to three days at the most
• Please do not be purposely hurtful to others
• YA only, female and male are allowed
• We will not hold the competition back for late submitters who have not asked for an extension but late assignments MAY be excepted depending on whether the judges are able to score the assignment without disrupting the competition too much.
• Judge's comments are to aid you in excelling so please don't take them too personally. I encourage modellers to dispute the comments if they feel they are unfair but please be mature about it.
•
Score card –
Product /10 –
Styling /5 –
Photo Quality /10 –
Set /5 -
Creativity /10 –
Relative to assignment /5 –
/45
Models –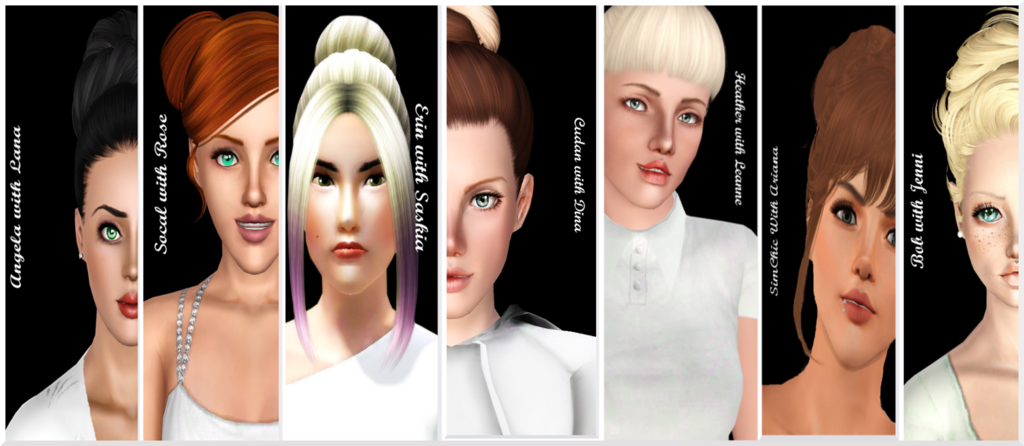 Assignment in
Heather
Bob
Socal

Judges –